Are you someone who loves scrapbooking, but find it frustrating to choose just a few photos to showcase on your layouts? Some stories are simply told better with a series of photos, rather than one or two favorites. In this post, we're sharing some of our favorite tips and techniques for arranging multi-photo scrapbook layouts that are photo-heavy but still pleasing to the eye.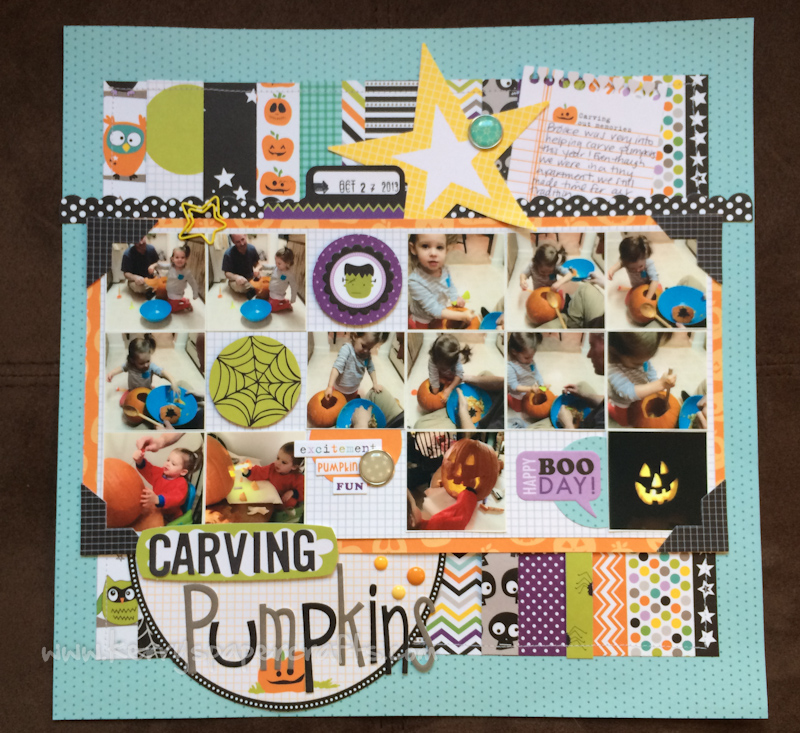 Tip #1: Use photo collages
Instead of printing your photos in a traditional 4" x 6" size format, try creating photo collages instead. If you print at home, you can create collages in almost any size, as large as 8.5" x 11" (or larger depending on the size of your printer). If you don't print at home and are confined to a standard 4"x 6" or 5"x7" format from a print vendor, you can still create collages within these size parameters.
There are many apps and websites that you can use to create photo collages. Most of them are very inexpensive or even free! Here are a just a few you can try:
1. iPhone/Android App: PicFrame
Use PicFrame on your mobile device to quickly create photo collages from the photos stored on your phone. Scroll through several pages of photo collage layouts, and choose the one that is right for your story. You have the option for a traditional 3:4 proportioned photo, or if you want to scrapbook some Instagram photos, try the 1:1 proportion option. Once you create the collage, you can save it as a photo on your phone for printing.
2. Website: PicMonkey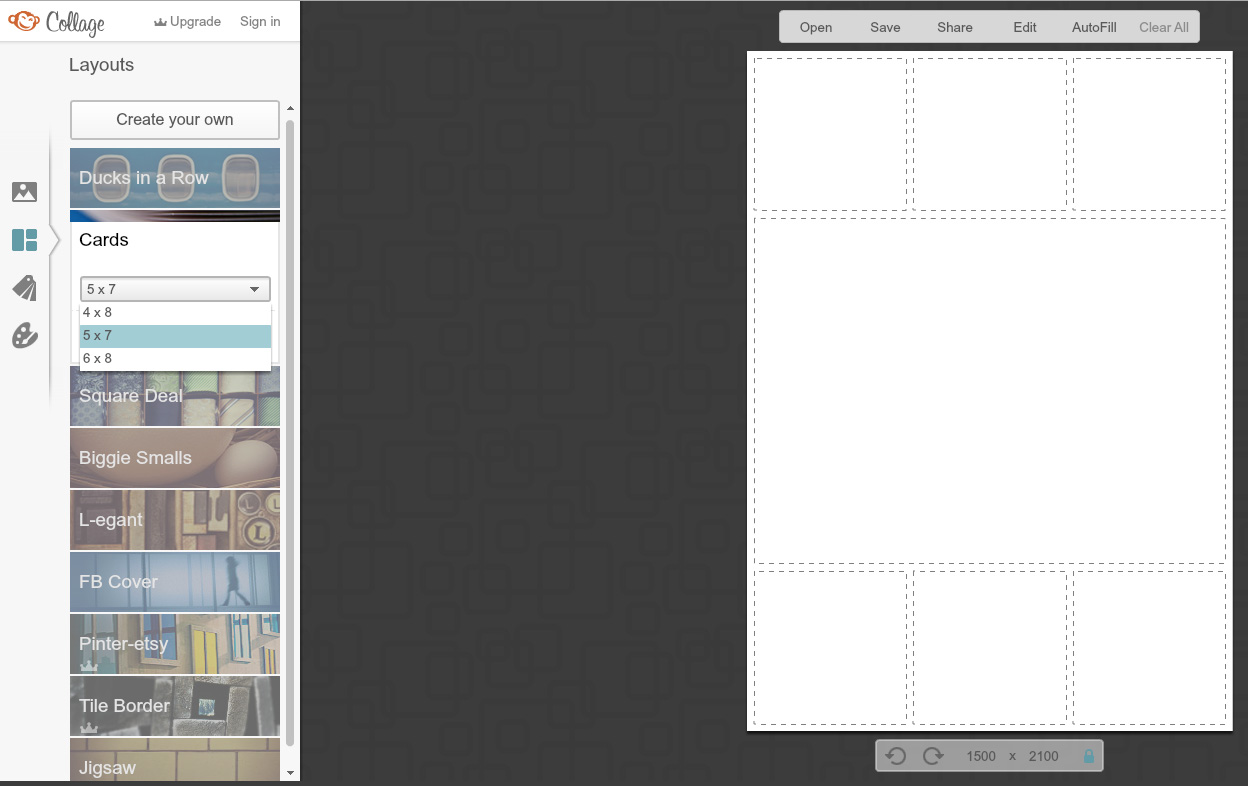 PicMonkey offers both free and paid options for creating photo collages. It's very straightforward to upload photos straight from your computer and drag and drop into collages of all shapes and sizes. Once you choose the layout you would like, upload photos from your computer and drag them into the empty spaces on the template. You can edit, zoom and rearrange each picture until it's just right. Saving the completed collage is as simple as downloading the image to your computer.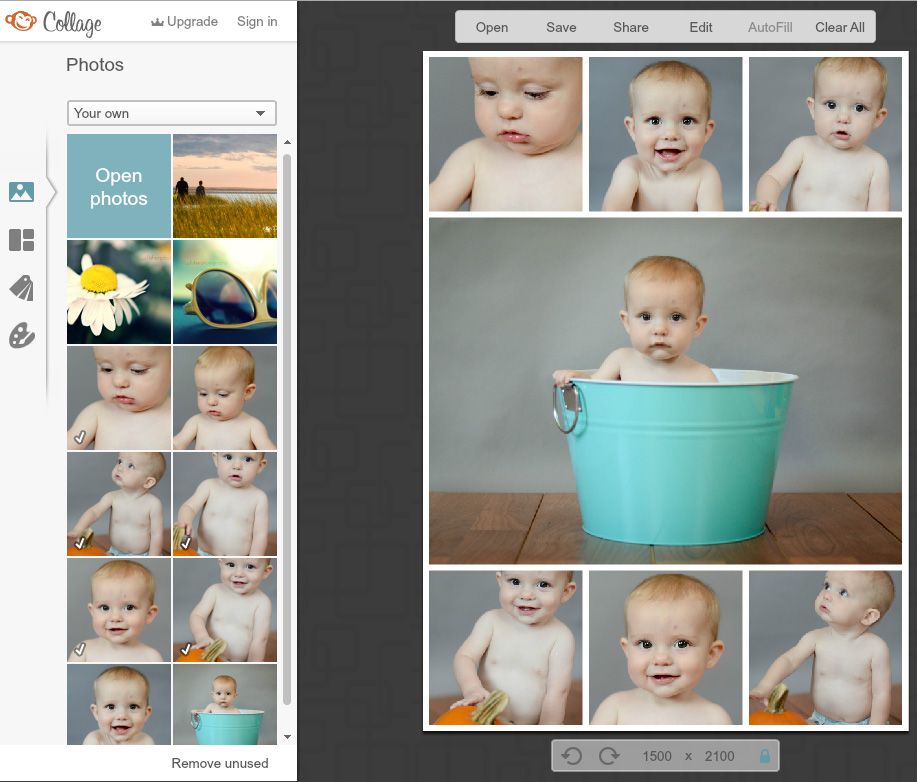 Once you are finished creating your collage, simply send them off to your own home printer, or upload them to your local printing service and pick up your prints.
Tip #2: Squares, squares, squares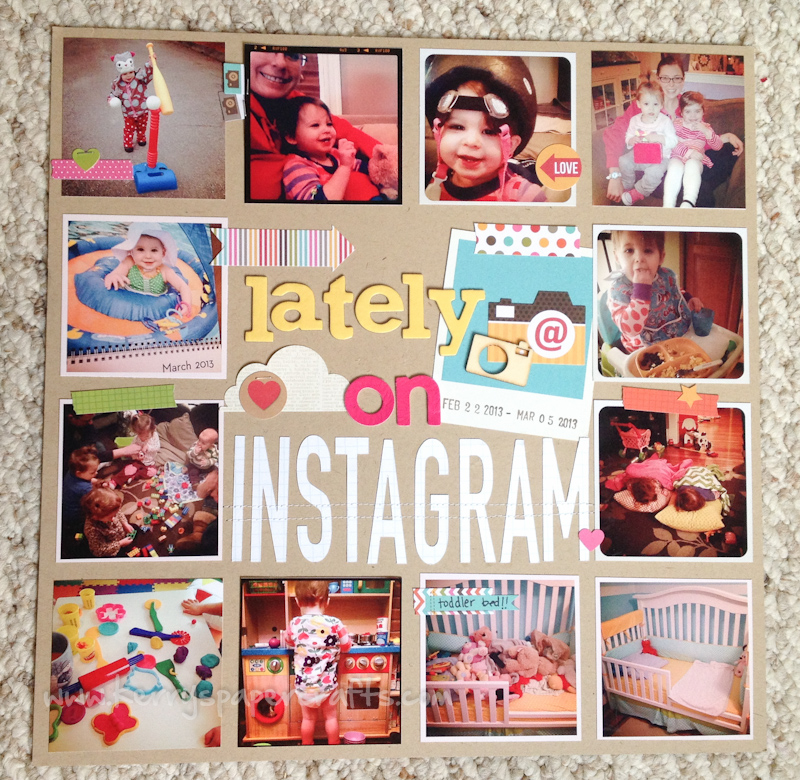 With photo apps like Instagram being super trendy, layouts featuring square photos are quick to come together! By printing your photos in a square, you are saving space and are able to fit many more photos on a page. Try arranging them in a grid pattern for a clean and simple look scrapbook layout.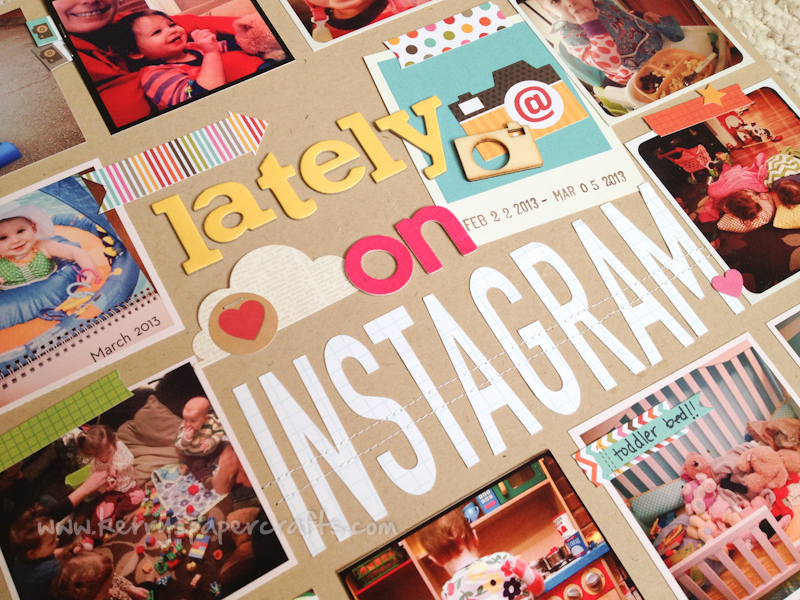 If you don't have enough photos to fill in each portion of the grid, don't panic! This is the perfect opportunity to embellish and showcase some of your patterned paper, title or die cuts.
Tip #3: Pocket scrapbooking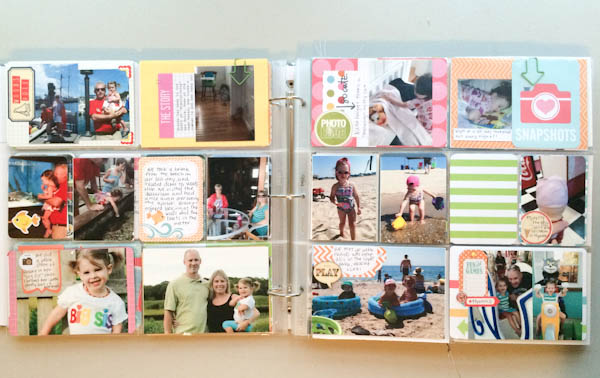 Pocket pages are one of the hottest trends in scrapbooking, allowing you to fit plenty of content into one layout. There are various pocket page protectors options out there, in varying styles and orientations. Once you decide on a layout, you will need to print your photos in the size to accommodate the pockets. Most standard pages include pockets for 4"x 6" and 3"x 4" photos. You can also use these pockets to embellish or fill up with some journaling cards.
Hint: Use the abovementioned collage programs to print photos in the correct format for pocket pages. PicFrame is the perfect app to use when you're trying to turn a 4″x 6″ print into several 3″x 4″ photos!
[box type="shadow"]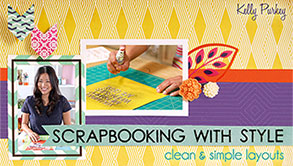 Make stunning scrapbook pages you'll cherish for a lifetime! Learn how to stylishly preserve your memories with well-balanced layouts, gorgeous backgrounds, embellishments and more in the online paper crafts class Scrapbooking With Style: Clean & Simple Layouts.
Join Now!
[/box]