With all the talk in the quilting world these days about modern quilting, it might be fun to take a look at how some modern quilts are inspired by tradition.
Let's explore modern quilts' tradition inspiration!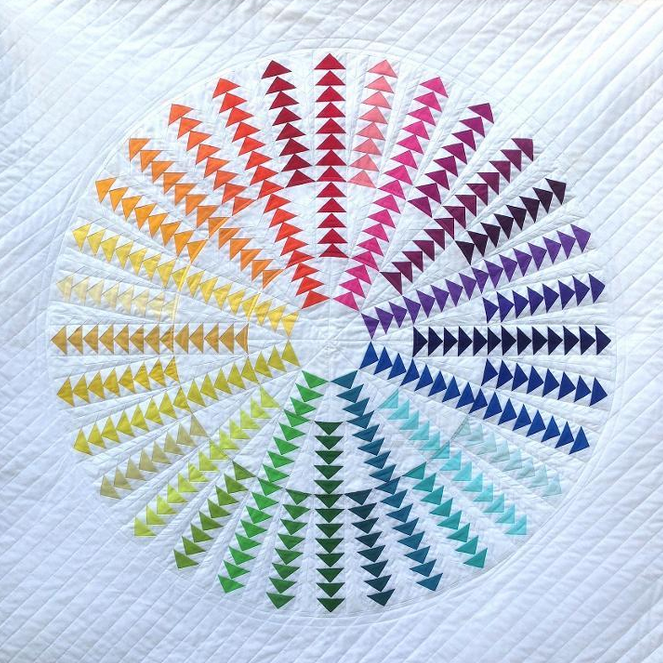 Photo via Janice Ryan
All of today's modern quilts have their roots in the traditional world of quilting. Whether the block design, the setting of the blocks, fabrics or the method of construction, the choices we make today as quilters are the same choices quilters from generations past also made.
Blocks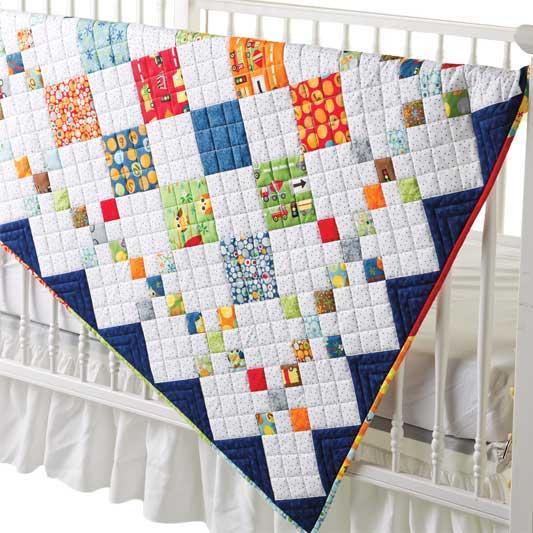 Photo via DianaBeaubien
Classic blocks are often instantly recognized. The nine patch is a perfect example of a traditional block. It may have been around for centuries, but it is still popular among today's quilters. This example shows the nine patch sewn in bright happy colors that reflect today's popular choices. It is also updated by the fact that the nine patch is not repeated in every row, but only in one row just next to the border. A fun twist on a very traditional block that is perfect for sewing up today.
Settings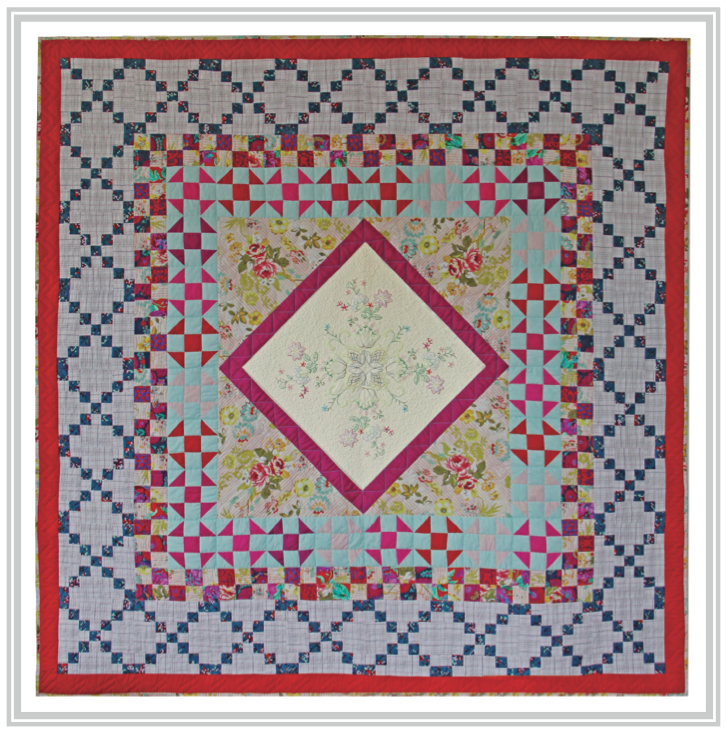 Photo via V_BumbleBeans 
Medallion quilts, row quilts, straight set or on point settings have also been around for almost as long as quilters have been stitching tiny pieces of fabric together. In years past, medallion quilts were one way for a quilter to show off some of her very prized fabrics, or feature some fancy stitches and piecing. Today, a medallion quilt can do the same thing with contemporary fabrics and modern techniques. Modern quilters didn't come up with way of arranging blocks, but we sure have found lots of ways to make an age old setting, appropriate to our lives now.
Fabrics
Photo via Deonn
Making do, using scraps, recycling clothing and making the most of limited fabrics was the foundation of many quilts from the early days of quilting in America. Today's quilters are just as creative, and often as frugal as our stitching sisters from the frontier. While we may be able to drive to the fabric store any time we like, reusing fabrics from old clothes, or recycling previously used fabric is a very rewarding challenge. Whether we just want to recycle, or we want to incorporate special memories, reusing fabrics is another way quilters today have found to update our stitches.
Technique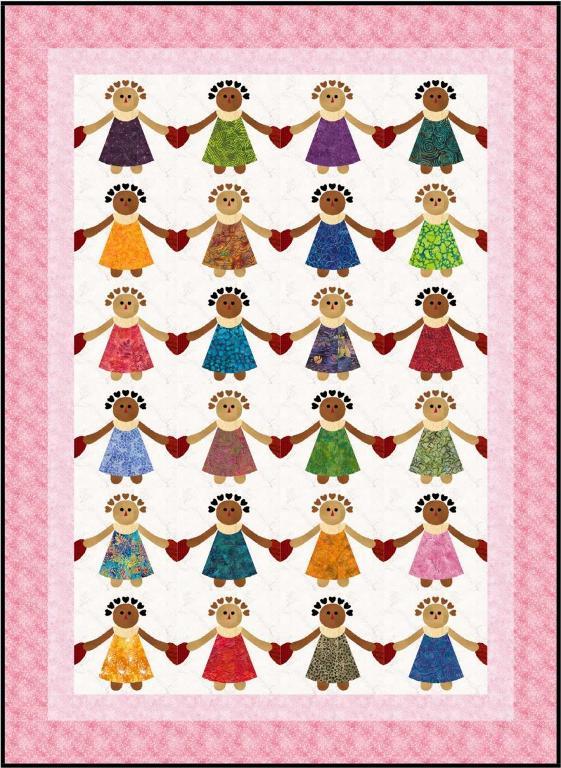 Photo via Sindy R
Many modern quilters love to hand appliqué with needle turn or other traditional methods and for those that don't, amazing products are available to make this technique super quick and easy. Fusible products allow us to simply cut and iron on any shape we choose. This allows us to achieve a similar look to the handwork done by past generations. Aren't we lucky to have both the technology of today and the inspiration of the past? Maybe this modern movement in the quilting world is a little more traditional that we though.
If you are ready to get started, but you're not sure where to begin, Craftsy has just the class for you!