We all have our trusty traditional knitting patterns and techniques, but sometimes it's nice to pull inspiration from fashion trends and new techniques to stitch modern knitting patterns.

These modern knitting patterns from our Bluprint designers play with new techniques, creative use of color and fun, unexpected shapes. The usual triangle shawl is updated to a shawl with asymmetrical edges, for instance, while the traditional lacy baby blanket becomes a blanket that could do double duty in the nursery and in the living room.
If you're bored with knitting the same patterns over and over, try some of these modern knitting patterns and incorporate fresh colors and techniques into your stitching.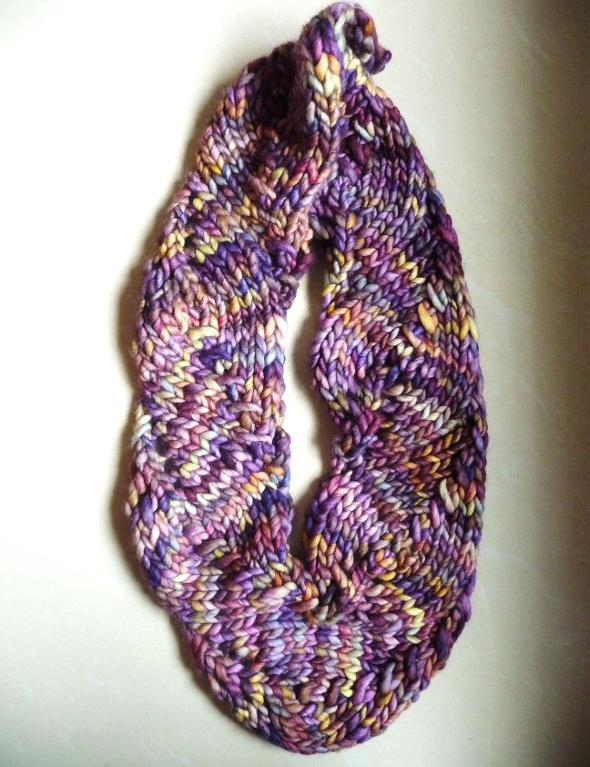 Photo via Bluprint member Nidhi
1. Leaf it Up! Cowl
A traditional leaf motif turns modern thanks to a modern variegated yarn and just the right twists and turns between the leaves. A buttoned edge means you can wear it as a snug cowl or as a long infinity scarf.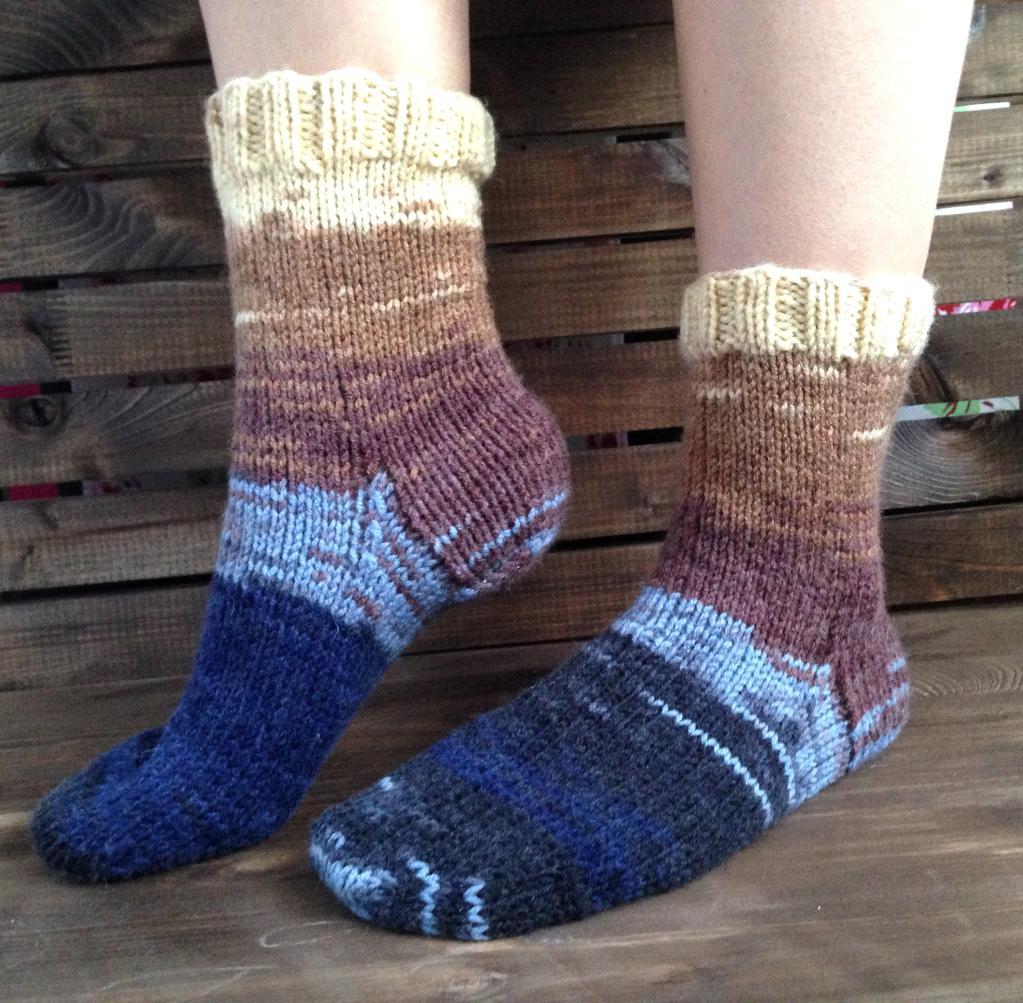 Photo via Bluprint member CoolKnitters
2. Round Trip Socks
When we think about traditional knitting, we often think about socks. These socks put a little twist on the traditional socks thanks to the color choice and the use of DK-weight yarn. The DK-weight yarn is just slightly heavier than the usual fingering-weight yarn that's used for socks, and it also helps the socks work up quickly.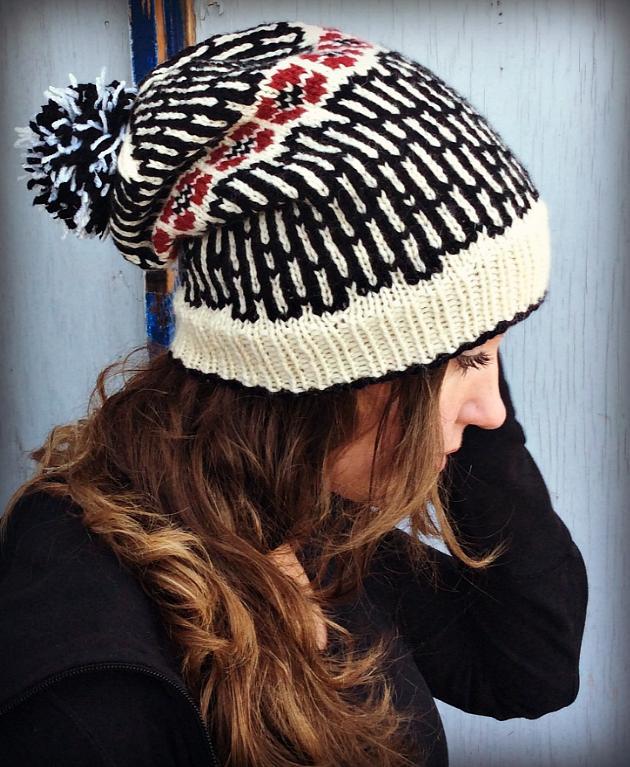 Photo via Bluprint member Misssetters
3. Poppy Tiles Hat
Poppies might be traditional, but the cool tile motif surrounding them certainly isn't. Copy the color scheme seen here, or get even more modern with your own trendy color palette.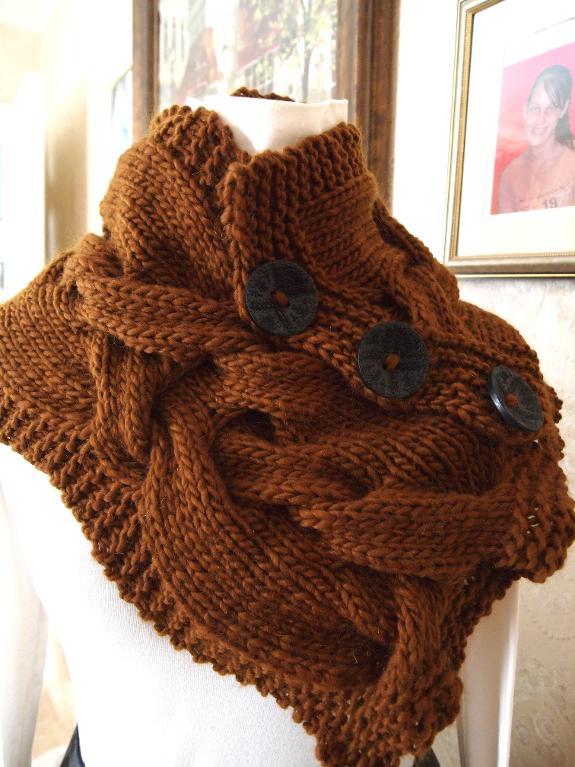 Photo via Bluprint member knitchicgrace
4. Modern Twist Cowl
Cables are not exactly modern, but if you put the right twist on them, they can definitely look modern. This cowl is constructed by twisting two cables together. Plus, it's knit in bulky-weight yarn, playing up that trendy, modern, chunky style.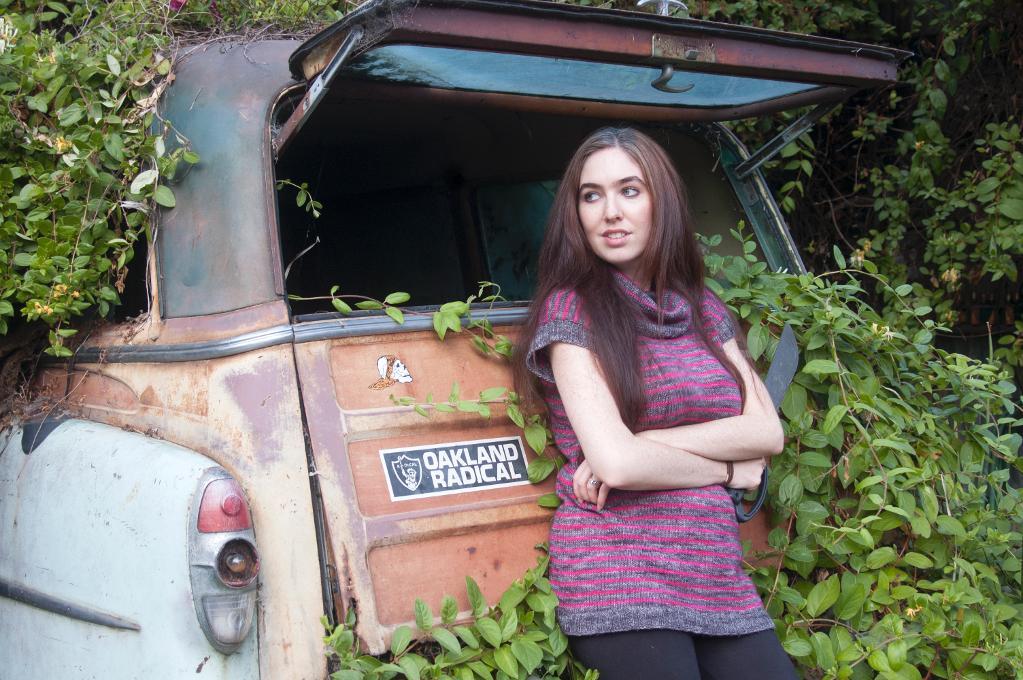 Photo via Bluprint member Kristen Hanley
5. Mode Moderne
This oversized modern-style sweater has lots of drape, making it stylish and cozy. The sleeves allow you to transition from season to season. Add a long-sleeved tee underneath during colder temperatures.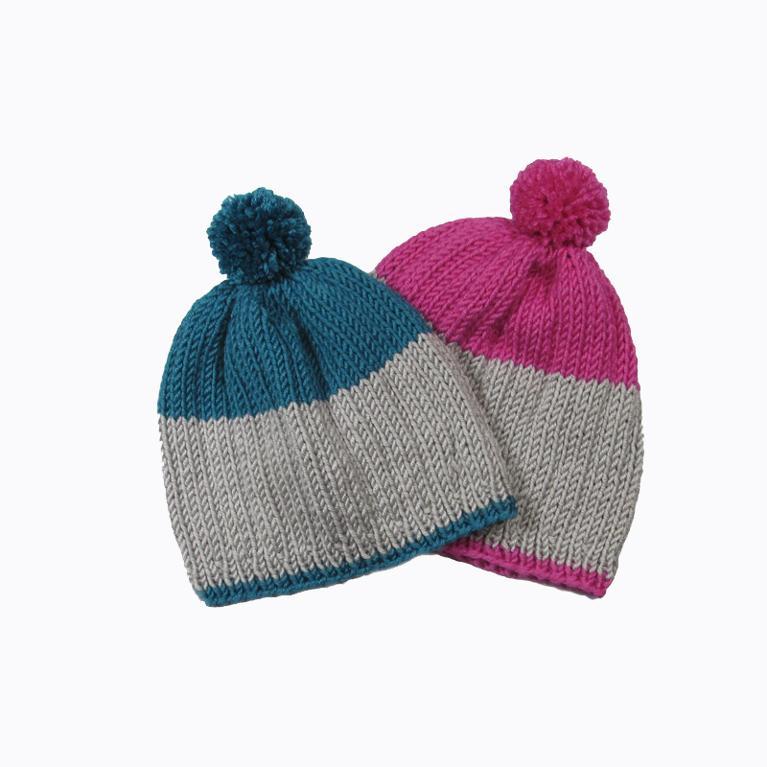 Photo via Bluprint member 2stixstudios
6. Colour Block Ribbed Hat
It's all about the color for this hat pattern. Color blocking is one of the most popular modern trends in fashion, and it's easy to incorporate it into your knitting. If you want more color block inspiration, see more color block knitting patterns here.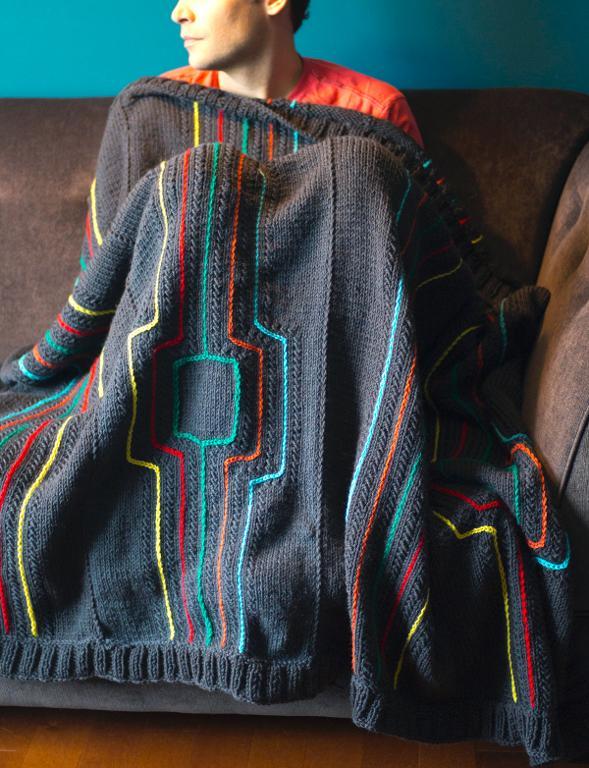 Photo via Bluprint member kraftling
7. Modern Lines Throw
The geometric inspiration returns once again for this throw that would look great in any modern-style living room. The lines might even give you a chance to bring out a few of the colors in your decor that are otherwise understated.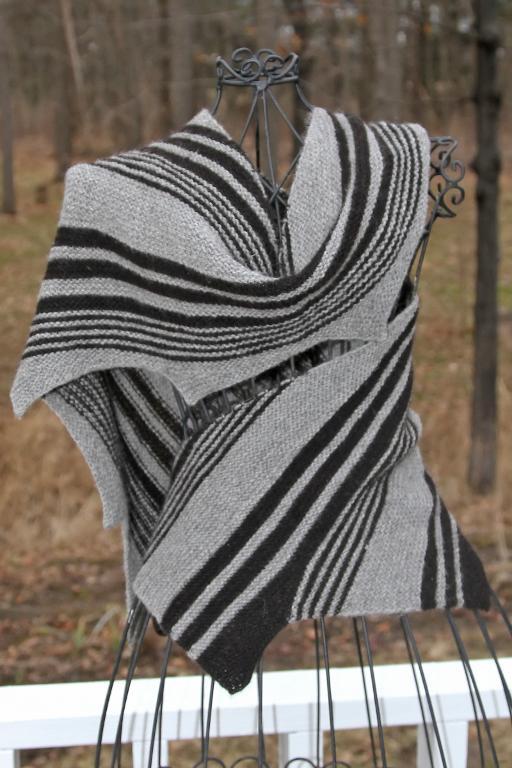 Photo via Bluprint member irin.eber6475038
8. Stretto
This shawl is a triangle shawl, but the edges are asymmetrical to give it that modern flair. Despite its shape, it's still simple to stitch this shawl to be as long or as short as you'd like for your body.
Knitting Stitches You Need to Know
Stitch your way to knitted joy with seven essential stitches.Get My FREE Guide »