"Mixed media" is one of those impressive and intimidating-sounding art techniques that sounds more complicated than it actually is. When a work is "mixed media," all that really means is more than one form of art media was used. While that could mean something as simple as mixing pencil and watercolor, most people use the term to refer to combining media that are not so closely or commonly associated. There are an infinite number of ways to combine media, but here are a few basic techniques and combinations to help you get started.
Combining Wet and Dry Media
For some artists there exists a clear distinction between drawing and painting. The former is a dry process, involving pencil, pen or charcoal, and the other involves wet paint and brushes. But in reality, there are no rules! Whatever media you have is media you can use in a painting, though some definitely get along better than others. Pastel lines over a watercolor can help to emphasize lines and shapes. A bit of acrylic paint in a charcoal or pencil drawing can add a shock of color to an otherwise black and white composition.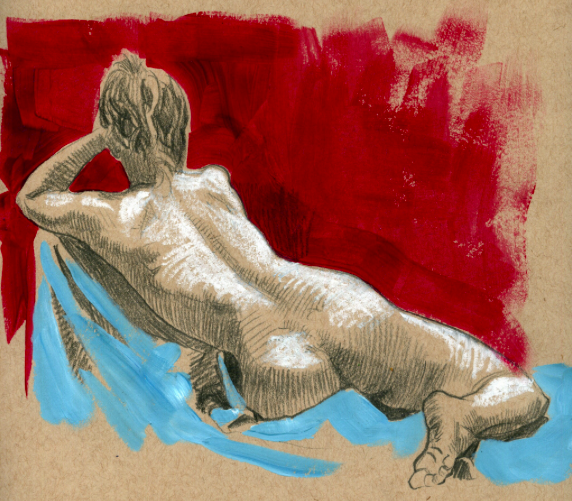 ©2013 Paul Heaston
Resist
Here's one you might be familiar with. You've heard the old saying "oil and water don't mix?" Well it's precisely that reason that makes resist painting and drawing so attractive. Any time you mixed water-based media with oil-based media, interesting results can happen. For instance, laying a watercolor wash over an oil pastel drawing can have very interesting effects. The oil pastel resists the watercolor, which can only adhere to areas where this is no oil.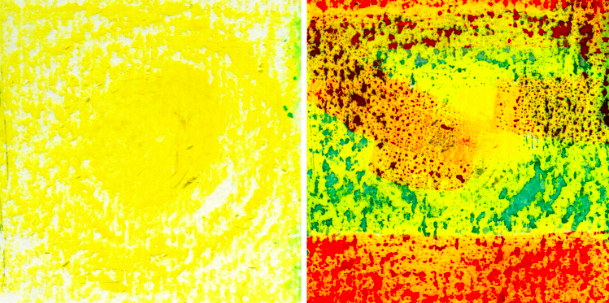 Here I laid down some red and green watercolors over a bright yellow patch of oil pastel.
The artist Paul Klee used this mixed media painting technique to great effect in Fish Image from 1925.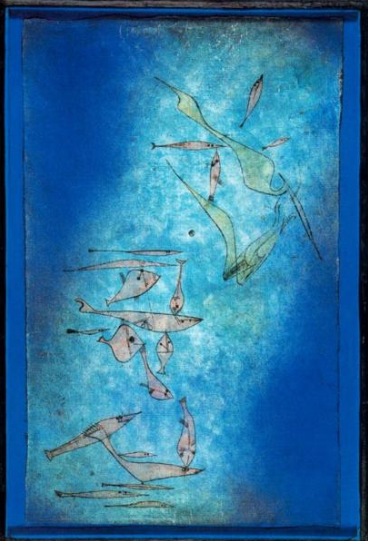 A good thing to remember is that because of this tendency for oil-based media to resist, you should not use any water-based media over oil if you need it to stay put. Specifically, acrylics painted on top of oil paint will not adhere well. Oils on top of acrylics work much better.
Collage
This is another mixed media technique many will be familiar with. Often we see collage as a technique unto itself, wherein the entire artwork is composed of cut pieces of paper or fabric. However, it can be combined with many forms of painting and drawing to add visual interest to an artwork. It is important to familiarize yourself with how adhesives work with different kinds of materials and paints. One of the most durable ways to adhere paper or fabric to acrylics is acrylic gel or matte medium. Gel or matte medium are both colorless acrylic paste-like substances that can lock a piece of paper or fabric to a painting (so long as it is acrylic or watercolor) by painting the substance on both sides of the object being affixed. Crafters will be familiar with Mod Podge, a similar material with similar adhesive qualities.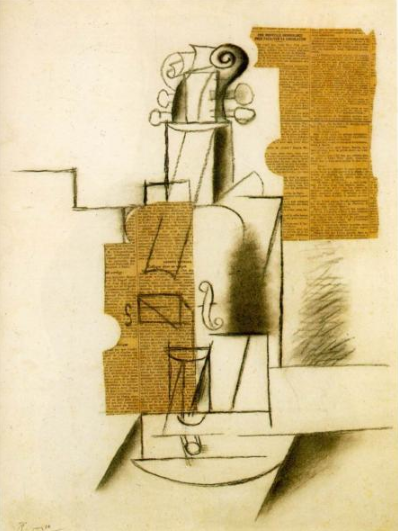 Pablo Picasso Violin 1912, collaged newspaper and charcoal drawing.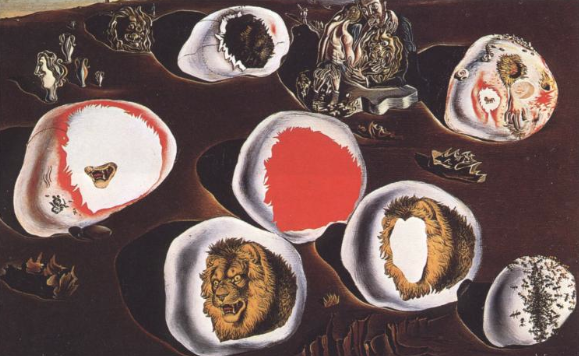 Salvador Dali Accommodations of Desire 1929, mixed media collage
Assemblage
A more involved mixed media painting technique than collage, assemblage involves incorporating found or made three-dimensional materials into a work of art. Assemblage often blurs the line between painting and sculpture as it is often used in wall-hanging, otherwise two-dimensional paintings. Assemblage can range from small found items like string and pebbles to large chunks of metal and wood. In these situations, simple adhesives won't do, and you may have to break out the hammer and nails.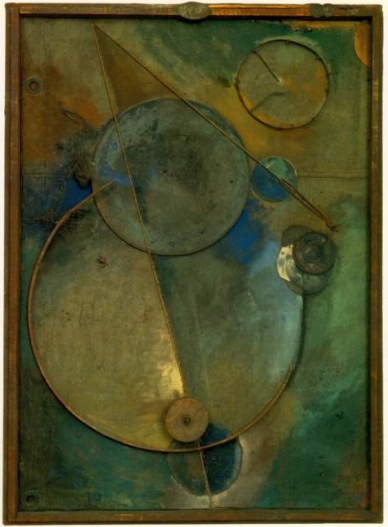 Kurt Schwitters Revolving 1919, assemblage, wood and paint.
There are so many other possibilities in mixed media painting that there's no way to list them all here! The best way to get started in mixed media is to keep an open mind and experiment! Where have you gone with mixed media painting?