There are lots of ways to use those delightfully cute mini charm packs for quilting that are readily available in quilt shops and fabric stores. Put them to good use with these mini charm pack< patterns and projects. These are also great scrap busters! Simply go through your scrap bin and cut 2 1/2" squares to use for any of these projects.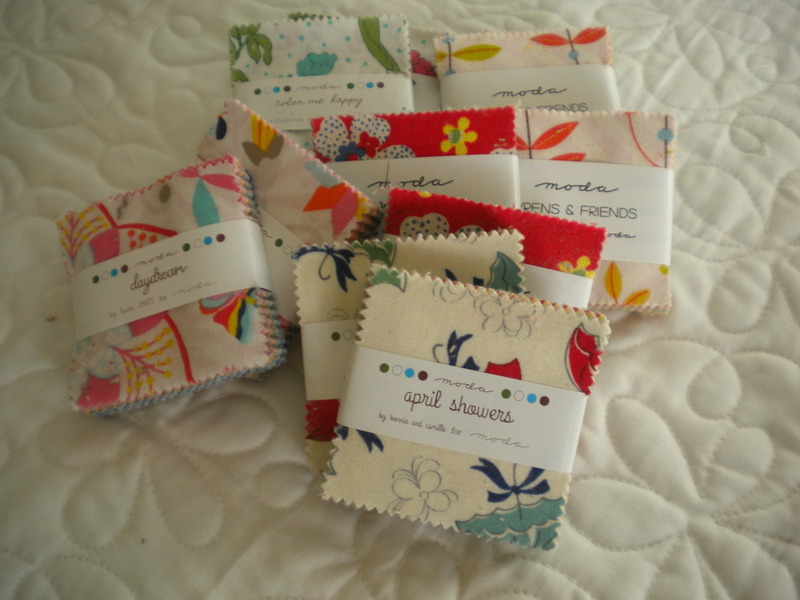 Put those mini charm packs to use with these delightful patterns and projects: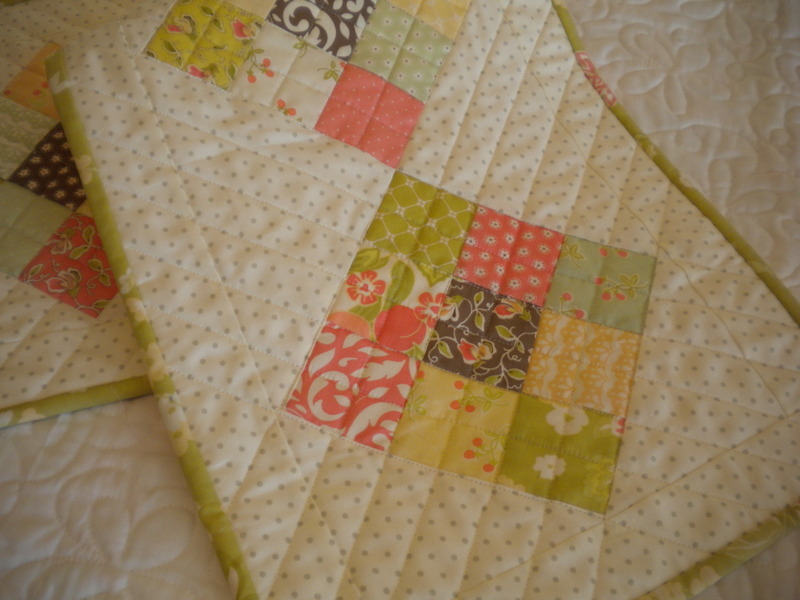 Photo via Craftsy member sherrim1266787
Table runners and table toppers
Table runners and toppers provide an easy way to use mini charm packs. Just one or two mini charm packs (from 40 to 80 mini charm squares) will make a nice-sized table runner or topper. The Simple 9-Patch Table Runner pattern (seen above) comes in two sizes and is perfectly suited for a mini charm pack.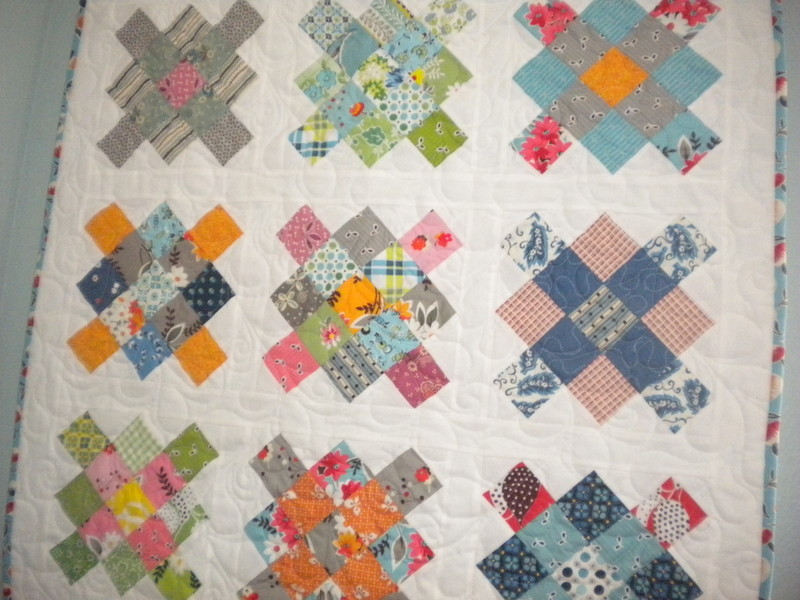 Photo via A Quilting Life
Granny square blocks
Whip up a granny square block with your extra mini charm pack squares, and when you have enough blocks, put them together for a fun scrap quilt. I made this granny square quilt using Blue Elephant Stitches' Granny Square Quilt Block Tutorial.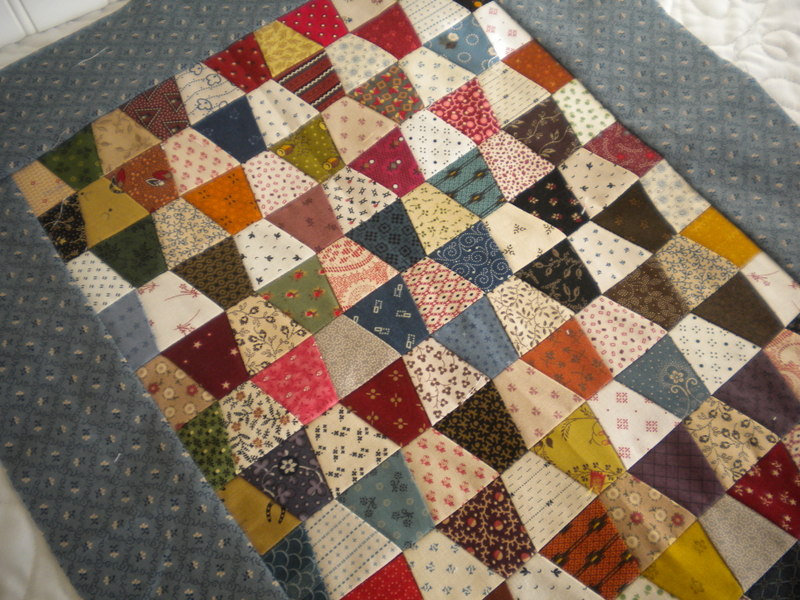 Photo via A Quilting Life
Mini tumblers
Mini tumblers are another great way to use your mini charm packs. To make a tumbler block from a 2 1/2″ mini charm square, measure and make a mark 1/2″ from each side at the top of the square. Draw a line from this marking to the bottom of the square on each side. Use a rotary cutter to cut off the excess fabric, leaving a tumbler shape. You now have a mini tumbler that can be used to make any number of projects!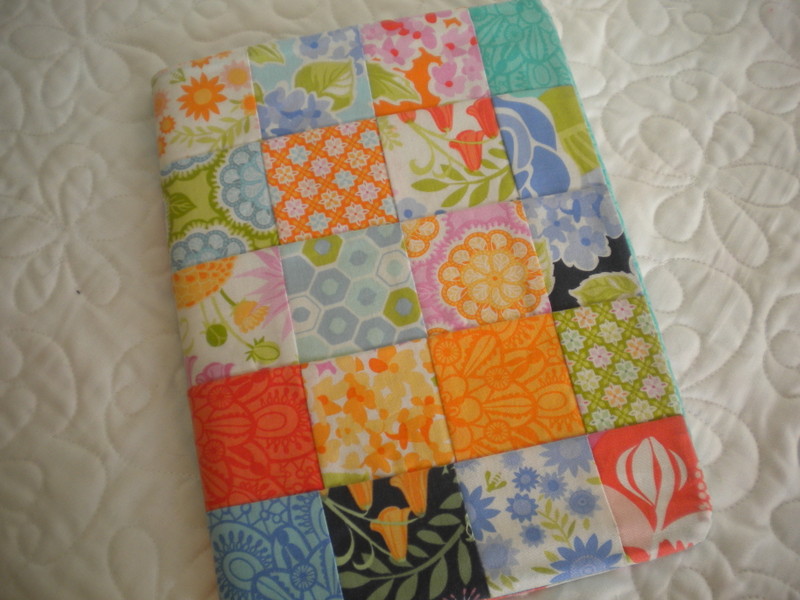 Notebook covers
Protect and personalize notebooks with handmade covers! The pattern for the notebook cover seen above, which calls for 2 1/2″ mini charm pack squares, can be found in sweetwaterscrapbook's Etsy shop.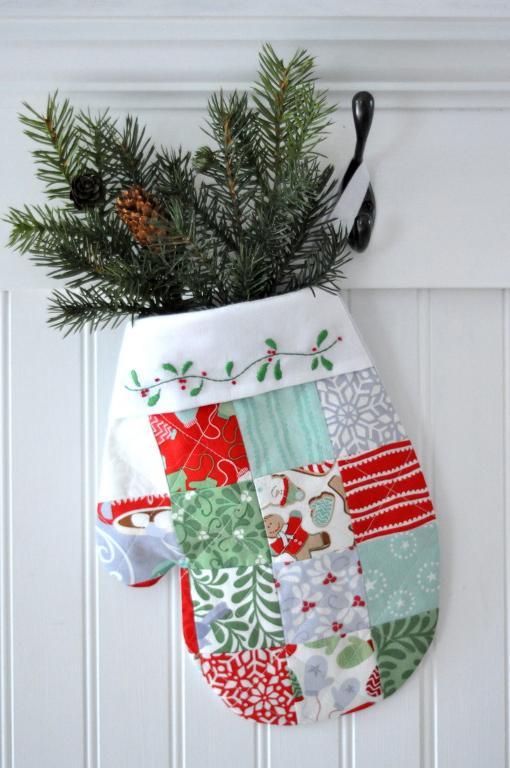 Photo via Craftsy member Jodi Nelson
Holiday decor
The holidays are fast approaching, so now is the perfect time to stitch up some holiday decor. What better way to utilize your leftover Christmas fabric scraps than by cutting them into 2 1/2″ squares and making adorable handmade decorations?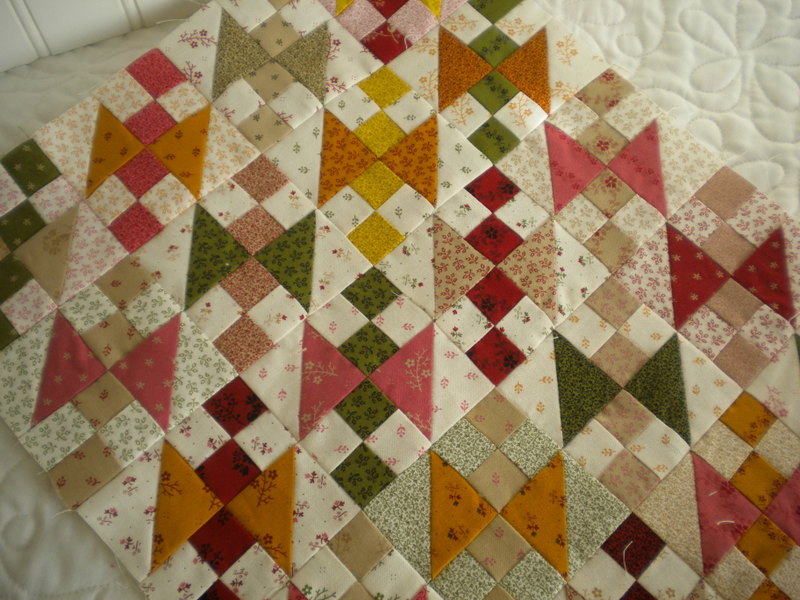 Mini quilts
There are many mini quilt patterns designed specifically for mini charm packs. The mini Tidbit quilt seen above, designed by Miss Rosie's Quilt Co. and pieced by A Quilting Life, uses just two mini charm packs and small amounts of yardage for border, backing and binding. Get the Tidbit quilt pattern.
There are so many projects for mini charm packs and 2 1/2″ squares, if you're not saving these little bits and pieces of fabric, why not start? As you can see, there are some wonderful options for making these little pieces into big fun. And, if you'd like to make a more coordinated project with these pieces, the mini-charm pack collections are just the way to start sewing these projects without having to wait to accumulate a lot of scraps.
Be sure to come back to the Craftsy blog tomorrow for this week's installment of Free Pattern Friday!
What would you like to make with your mini charm squares?