The only thing standing between you an your next quilt? A little inspiration! (OK, and getting dinner on the table. And getting the kids to bed. But you get the idea.) We've got the perfect source of quilt-spiration for you: our Midnight Quilt Show.
Below, check out some of the quilts our members have made after watching Angela Walters' hit YouTube series. Then head to YouTube to watch the episodes and download these patterns for free (yes, free!).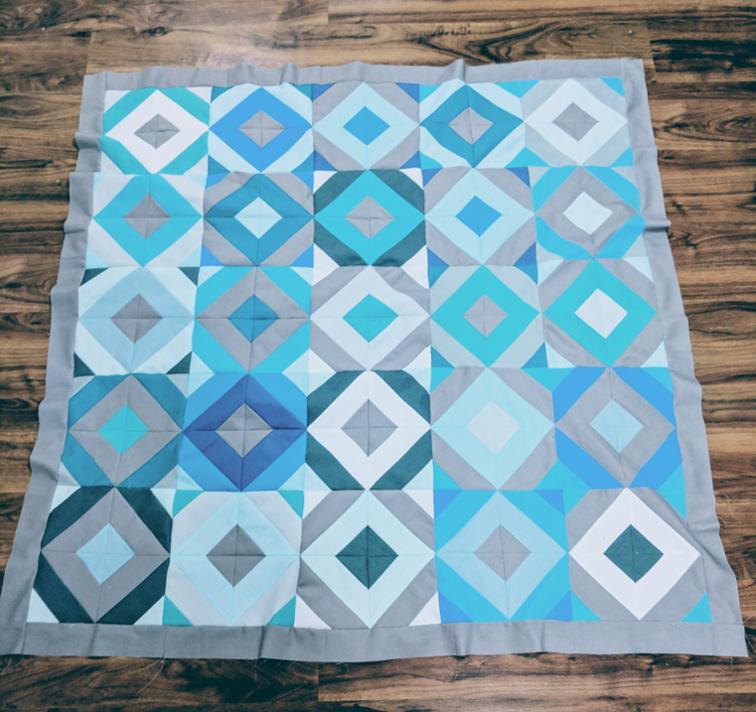 1. Strip City Quilt by Beth Walls
Craftsy member Beth made this quilt in hues of blue (just like Angela) for her son. While the straight seams kept this project pretty straightforward, she admits that moving back and forth between the sewing machine and the iron was a bit time consuming. Her tip for success? "Make sure you pin a lot ot keep all the seams lined up correctly." Noted!

2. Laurel Wreath Quilt by drudewitt10251722
It started with the fabric  — Moda Kansas Troubles — which had been in drudewitt's stash for a while. First she realized it would look great in her new RV's bedroom. Then she saw the pattern in an episode of the Midnight Quilt Show. And the rest is history.

3. Town Square Quilt by D.Foust
Get the tissues ready: D.Foust is using the Town Square quilt pattern to create six quilts using her late father's shirts. "I chose to use this pattern because of its simple, yet pretty design," she writes. "It also allowed me to conserve fabric from my Dad's shirts in order to stretch to the number of quilts I need to make."

4. Modern Rail Fence Quilt by Marietjie
Here's proof that your fabric choice can totally change the look of your quilt! Member Marietjie wanted to make a "modern and manly quilt" for her 16-year-old, and this pattern paired with red, white and blue fabric did the trick. Best of all? She sewed it up in one week!

5. On Point Triangle Quilt by Kaorte
After seeing this fresh, spring-inspired quilt on Angela's show, Craftsy member kaorte just had to give it a try (can you blame her?). We absolutely love how these colors play together.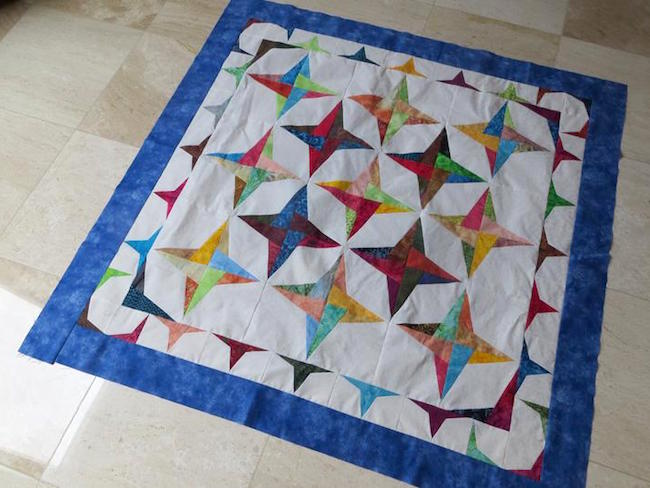 6. Scrappy Stars Quilt by tournesol
One of our favorite things is seeing quilters take a pattern and put their own spin on it. That's exactly what member tournesol did wiht this Scrappy Stars block. How cool!