A "microtrend" is a little blip of …something… on the radar of style.  It might not be a huge, overriding, all-encompassing thing that we all have to have, but it's something that we're seeing around and think that you should know about. (Click on each photo for a tutorial or source.)
Today's microtrend is decorating the home using origami:

Butterfly napkin: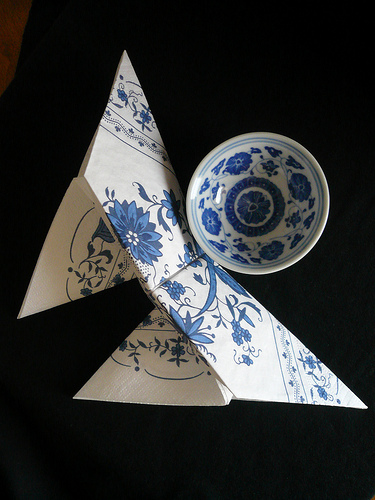 Hanging origami lanterns:

Folded paper light sculpture:

Decorative toilet paper:
What do you think of the origami trend?  Is there a spot in your home for a little bit of folded paper?