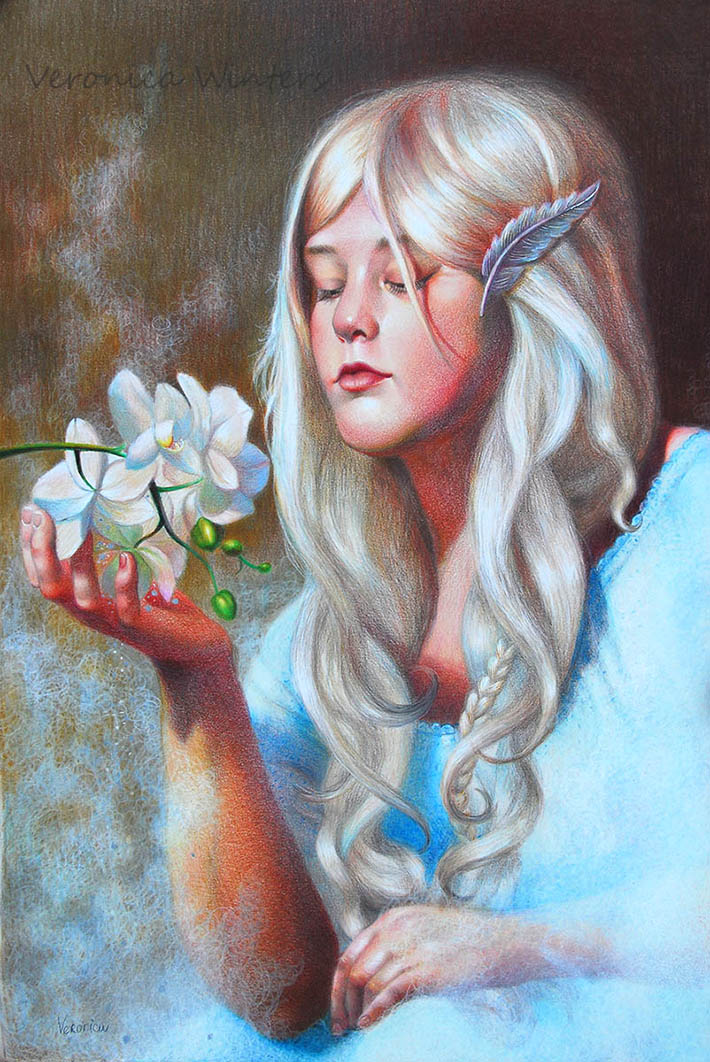 Shading with metallic colored pencils can be a fun challenge — but be warned that they don't deliver the expected shiny glow you might like to see in your artwork. They require quite a bit of experimentation to understand, but with a bit of practice, you can find fun ways to incorporate the metallic pigment in your art.
Properties of metallic colored pencils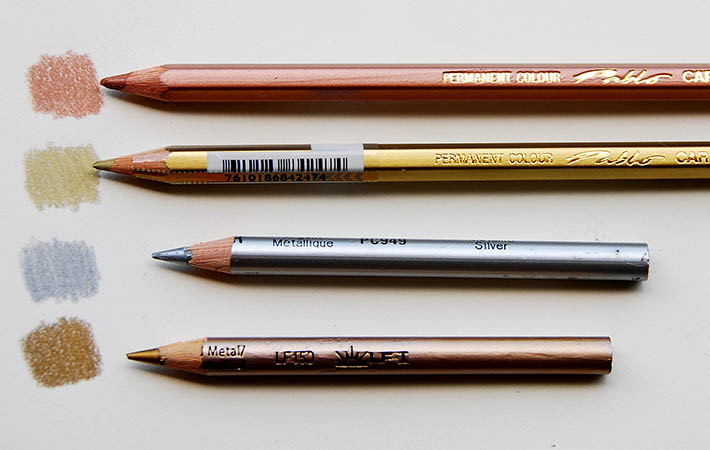 Colors and brands available
There are gold, silver, copper and bronze metallic colored pencils. Major manufacturers of the metallic colored pencils are Caran d'Ache, Derwent and Prismacolor Premier.
Prismacolor discontinued manufacturing the copper and bronze, but artists still can find the lightfast metallic silver and gold metal colored pencils. Swiss-made Caran D'ache Pablo colored pencils are of superior quality and lightfastness that are complete with soft, non-water-soluble lead. English-made Derwent metallic pencils come in sets of 12 and 6 colors.
Metallic colored pencils are lightfast on average, but you must check each manufacturer's lightfastness ratings to make sure it's valid. The quality of pencils differs depending on the brand.
Photographing metallic pigments
The sheer metallic look appears more clearly as you rotate your artwork or look at it from different points of view. It's a challenge to photograph such pieces because the shinny, reflective effect disappears. I find that scanning the artwork preserves more shine, especially if the pencil is gold — but it still doesn't quite capture the illusive feel of the metallic pencil. Therefore, if your artwork is all about the metallic effects, your piece may lose its unique feel displayed online or in pictures.
How to use metallic colored pencils
One of the best ways to learn how to use these special pencils is to see how they appear on different papers and when used with other tools.
Metallics on white paper
In the image below, you can see sample colors from two manufacturers on white paper.
In the second row, I blended them with a solvent. iIn the row below that, I layered them with other colored pencils, with the metallic pencils applied on top of the regular colored pencil. Finally, in the fourth row, I've layered two colors of metallic pencils over one another.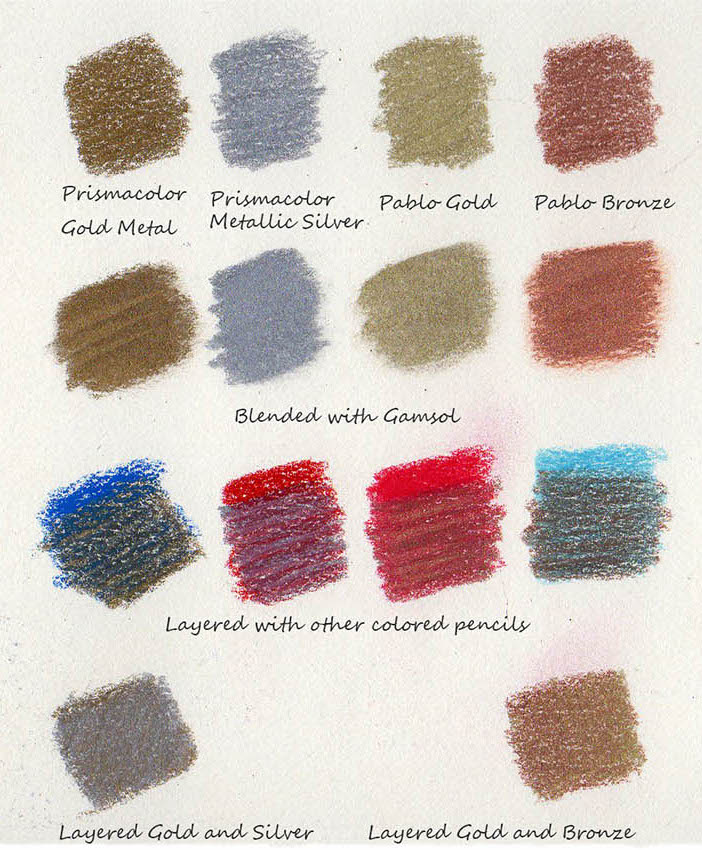 Metallics on colored pencils
In the examples below, I've applied the same metallic pencils over three different colors of paper (black, blue and peach). As you can see the best use of the metallic pencils is on dark colored paper.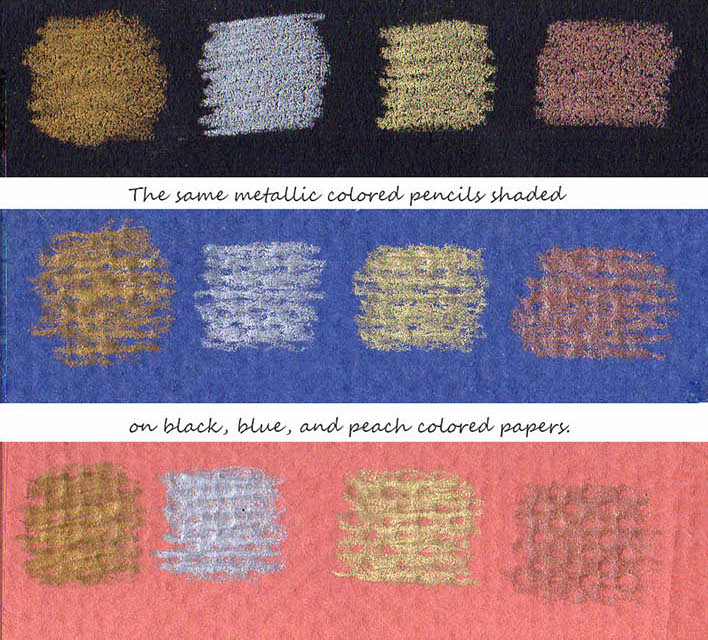 Tips for using metallic colored pencils
Tip #1: The last layer
Use these pencils last in your final layer. They tend to lose their iridescent quality when mixed with another color. Use them to create a shiny accent or detail in your top layer only.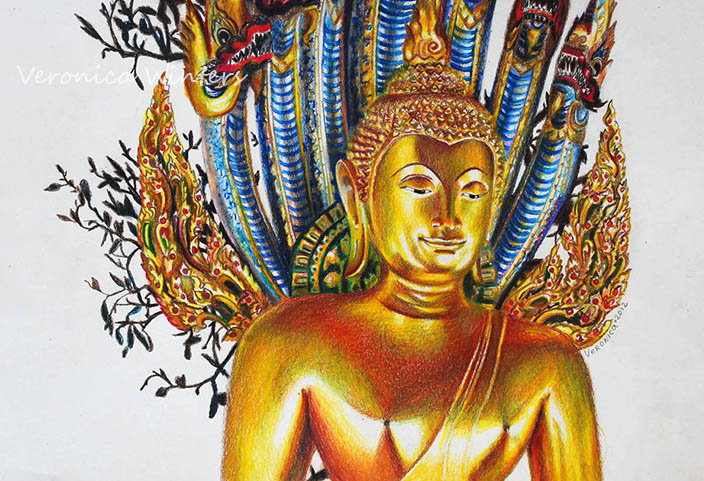 Tip #2: Don't only use them for metallic objects
Don't assume that you can effectively draw metallic objects with metallic pencils. Metallic pencils look dull on their own when thrown into the drawing of metallic objects. In the drawing above, I didn't use any metallic pencils — that's because the illusion of metal is created with regular colored pencils, not metallic ones. The shiny look comes from careful observation and layering colors reflected into the surface. Complete burnishing of the surface to achieve the desired metallic effect.
Tip #3: Experiment with value
Try these pencils shaded, burnished, and layered with another colored pencil to see the difference in color and value. In the drawing at the top of this post, I used a gold metal pencil in the entire background mixed with other light brown pencils. (The shiny effect can't be seen in the photographed artwork.)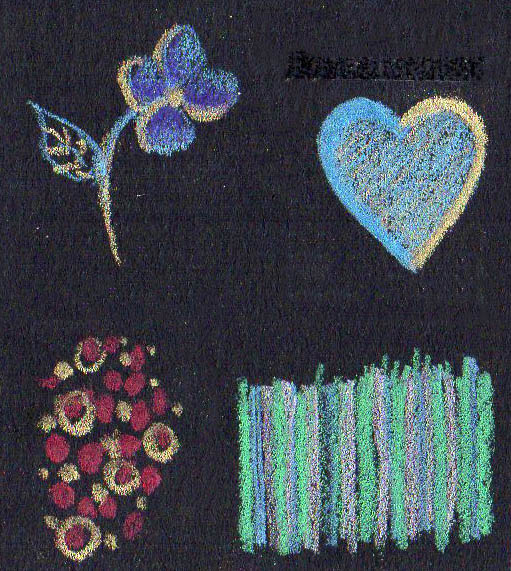 Tip #4: Go dark
Finally, try using metallic pigments on a dark colored paper to create unique textures with the shiny effect explored to its fullest advantage.