All that glitters doesn't have to be gold. Once you begin incorporating metallics into your art, you'll find that there's room for every color to shine, from the expected silver, gold and bronze to pearlescent blue, green or even rose.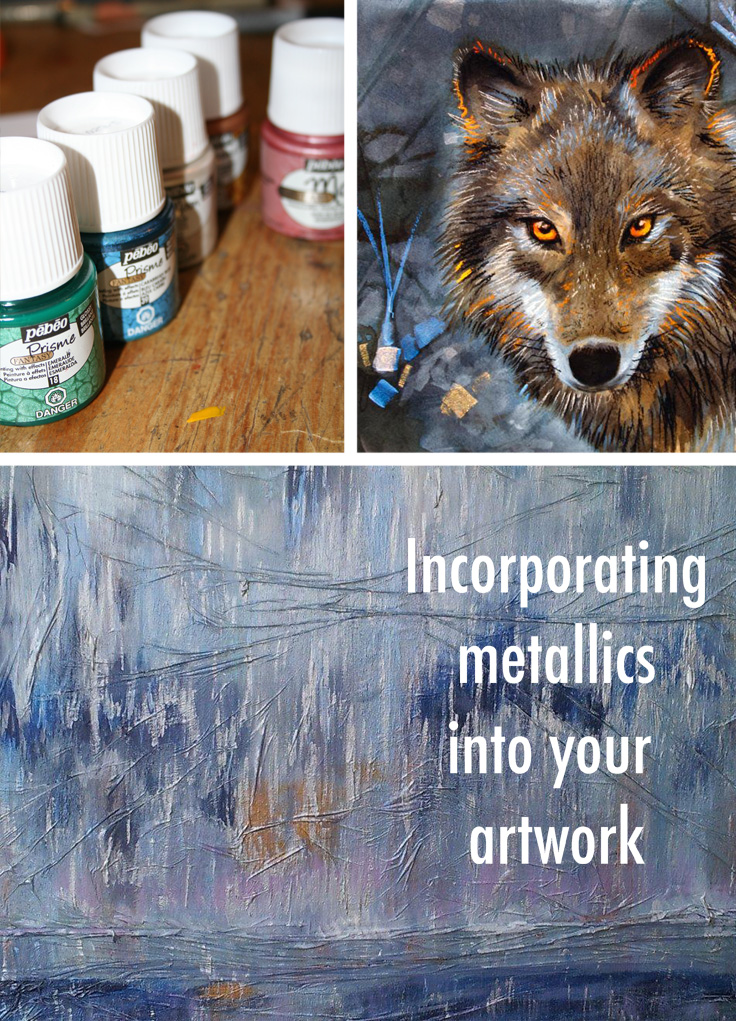 Photo collage, from top left clockwise: Moon Paint via CakeSpy; Wolf via Bluprint instructor Sharlena Wood; Shimmering harbourside via Bluprint member Lynneharrison
Metallics can add a luster to your artwork, both literally but figuratively, too. Metallics can incorporate more varied color and dimension to any type of artwork, adding movement and depth to any finished piece. Whether you work in colored pencil or painting, metallics can be incorporated into your work with dazzling results.
Here are some fun ways to begin incorporating metallics into your artwork.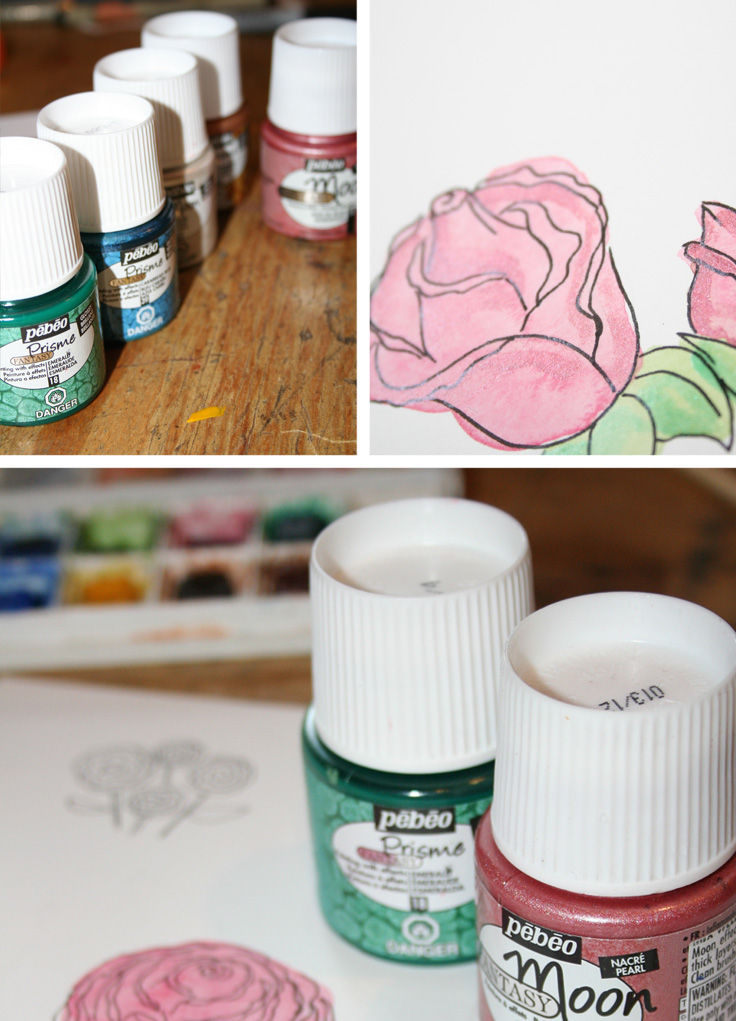 Create fresh flowers
Here's a trick which is actually borrowed from cake decorating: incorporate metallics into your flowers to give them a fresh, dewy finished look. Draw and paint your flowers as usual, and then paint accents using metallic paint. In the above photos, Moon Paint is used on top of a layer of watercolor. This makes it a mixed medium work, since moon paint is a pigment paint that needs to be thinned and cleaned off with mineral spirits; just be sure that the paper is primed and that the watercolor is completely dry before proceeding. Lustrous watercolor and acrylic can be used, too.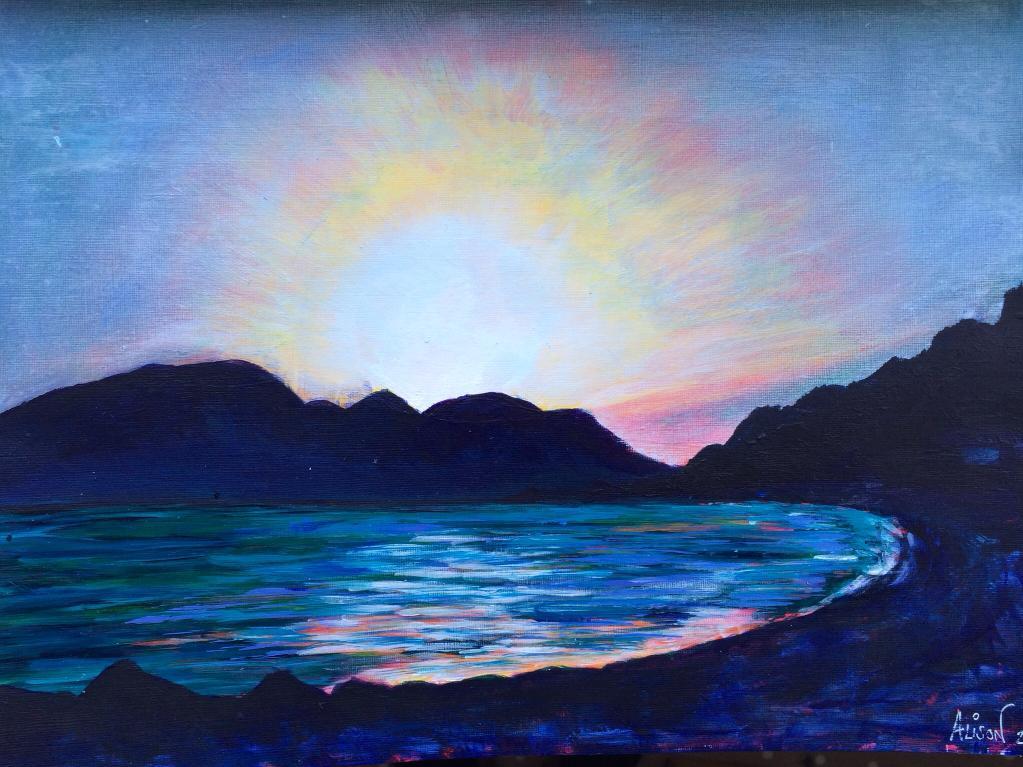 Aegean sunset via Bluprint member Ali Woolgar
Augment nature 
The blue sky after a rain storm. Sparkling seas. A glowing horizon. Anything in nature that sparkles can be helped in artistic form by employing metallic paint. In the above painting, an acrylic sunset is augmented with an iridescent medium, which captures the shimmering quality to the sun setting over water. Add details along the shimmering top of the water, or add golden rays coming from a sunset, to really make your imagery come to life.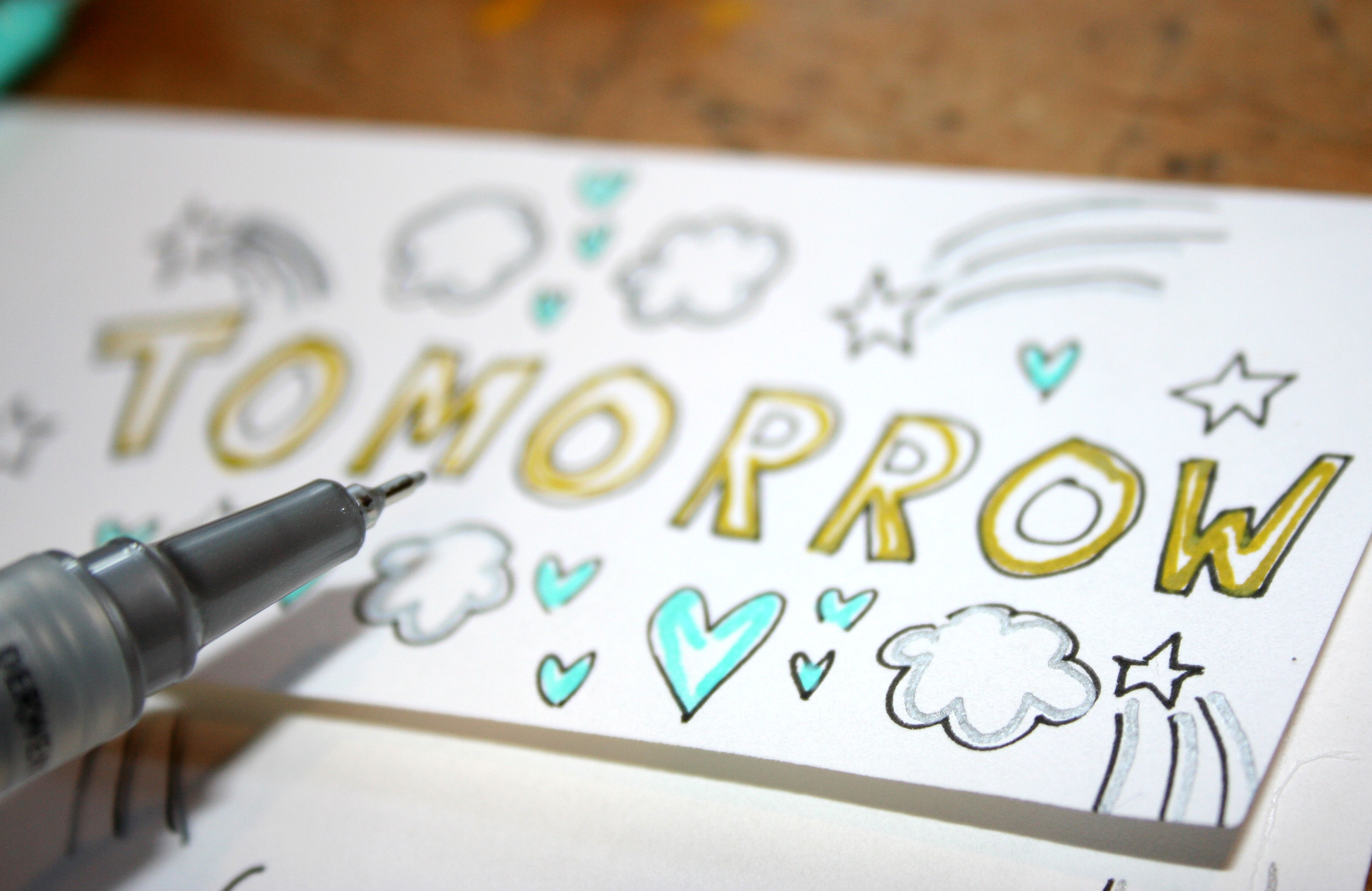 Make line drawings pop
Even simple line illustrations can benefit from some added metallic lines. Using a metallic pen such as Graphik line painters to accentuate the simple lines in an illustration can really take it to the next level, making certain elements pop, and giving it a charming, refined sketchbook-page look. 
Create luminous lines on dark surfaces 
Opaque metallic pens, such as paint pens or Graphik line painters, can create luminous lines on dark or medium-grade surfaces. The metallic ink will shimmer on top of a darker surface, and since it is opaque, it will be very visible and pop on the backdrop. Even simple line drawings become more interesting when rendered in this way.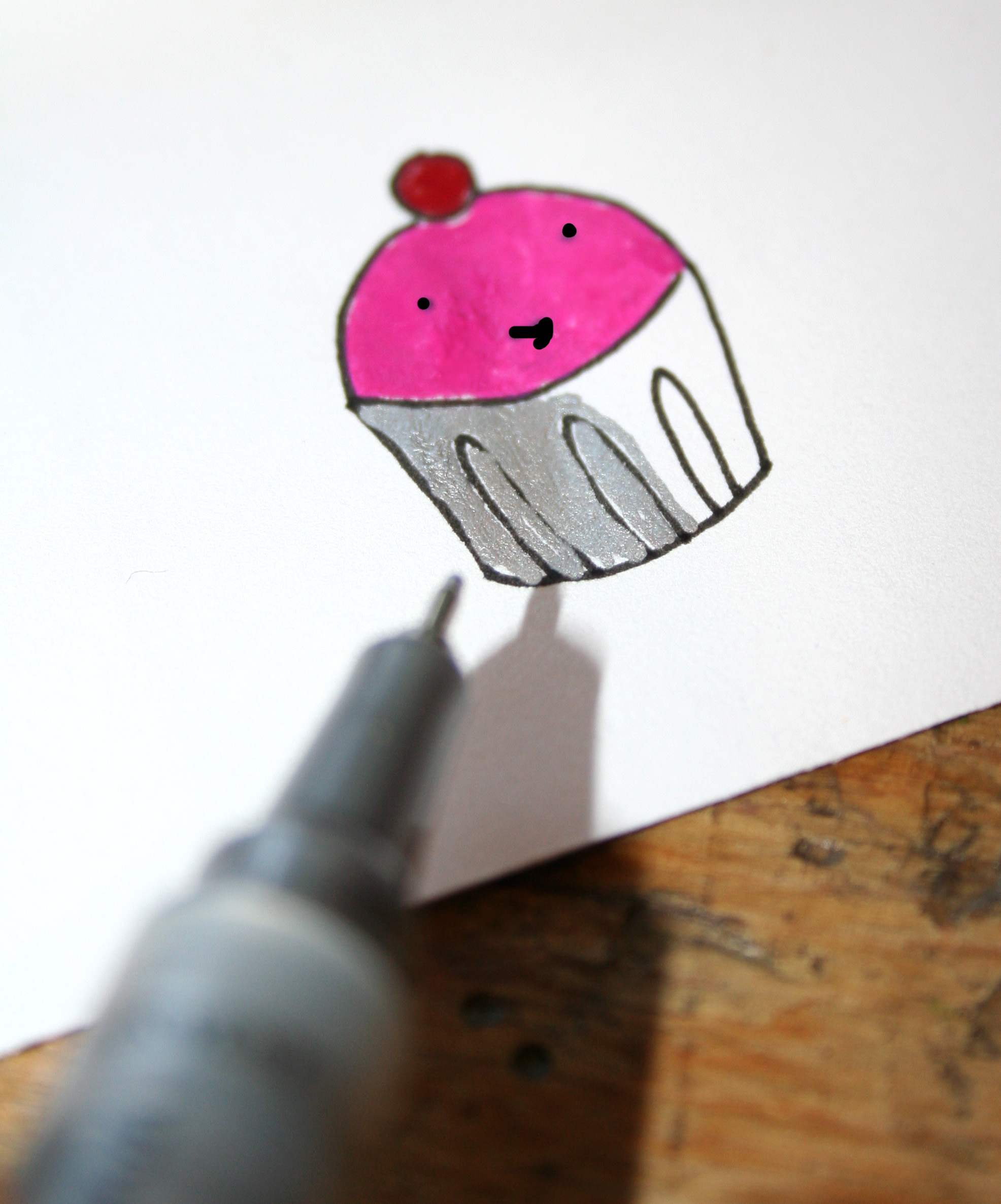 Make eye-catching cartoons
Adding metallic paint or ink to areas of cartoons that would be metallic in real life — toasters, cupcake liners or bikes — can create really fun, striking images. For instance, a cupcake colored in with a metallic Graphik line painter is fun and fanciful.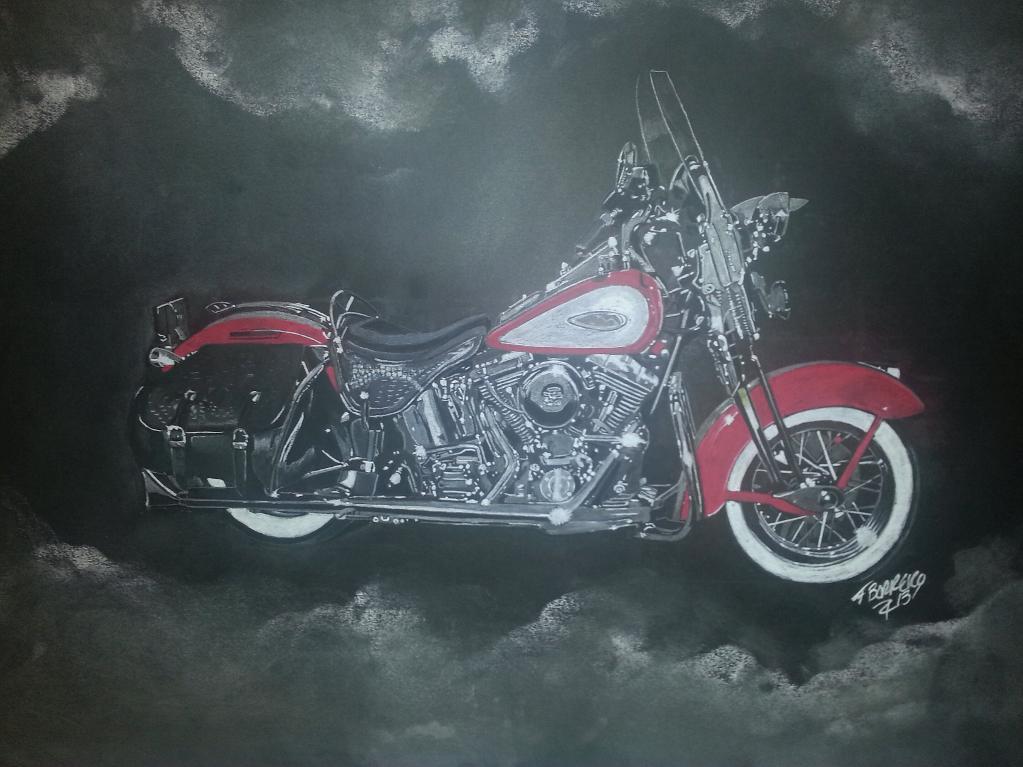 The Harley via Bluprint member fborrero
Create stunning metallic visual effects
You can practically feel the heat coming from this shiny motorcycle. This might be partially due to the metallic silver pencil employed for parts of the drawing, which have a distinctly shiny finish against a black drawing paper. The finished drawing is effectively metallic and very eye catching.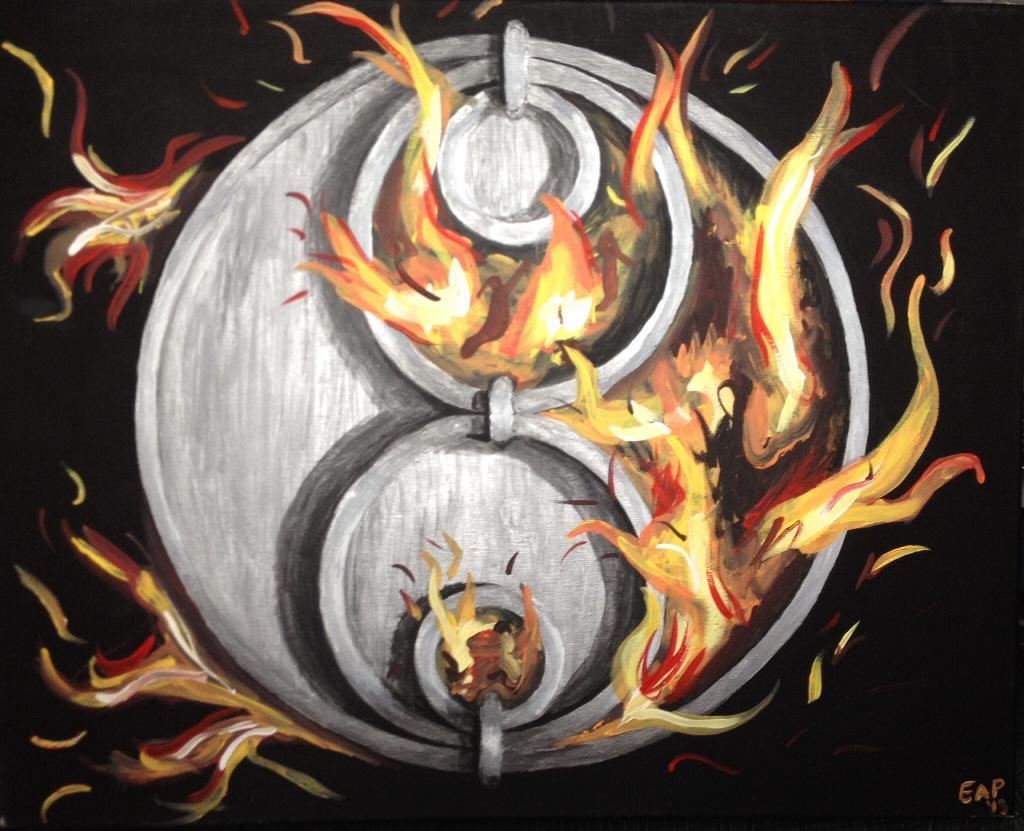 More than metal via Bluprint member Elizabeth Patton
Make realistic metals in painted form
It's not just a trick of the eye — this logo actually is shiny. Designed for a jewelry company, acrylic was used to create this industrial-looking motif, complete with flames licking the edges. Metallic silver paint is what gives the logo its pop, and gives it a truly metallic look and feel.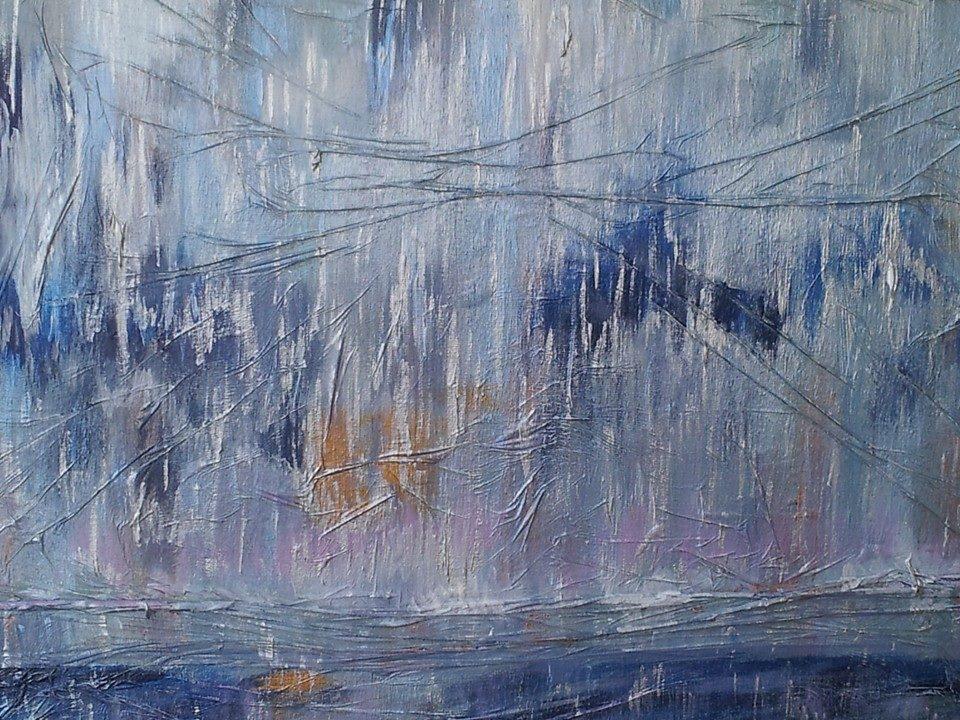 Shimmering harbourside via Bluprint member Lynneharrison
Create otherworldly scenes 
The subject of this painting? A wall with a constant stream of water in Milennium Square in England, which "reflects back the lights from the planetarium and the water from around the square." This representation is an ideal shimmery landscape of an abstract yet real scene. It started with a layer of acrylic which was then covered with cling film to give a mostly flat texture but with small ridges where the film gathered. Metallic silver paint and iridescent blue paint were then drizzled down the canvas, making for a unique combination of textures and colors.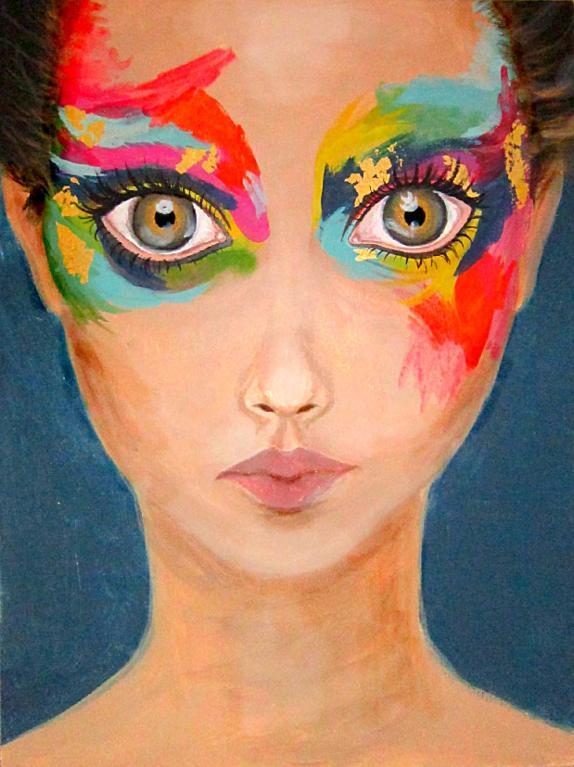 Alien via Bluprint member Elisabeth Eckert
Make images pop
The image of a Ziggy Stardust-esque character with big, expressive eyes with free-form rainbows all around is a striking image. But it's the addition of gold leaf helps make the image really pop, balancing the look-at-me eyes and bright colors surrounding them.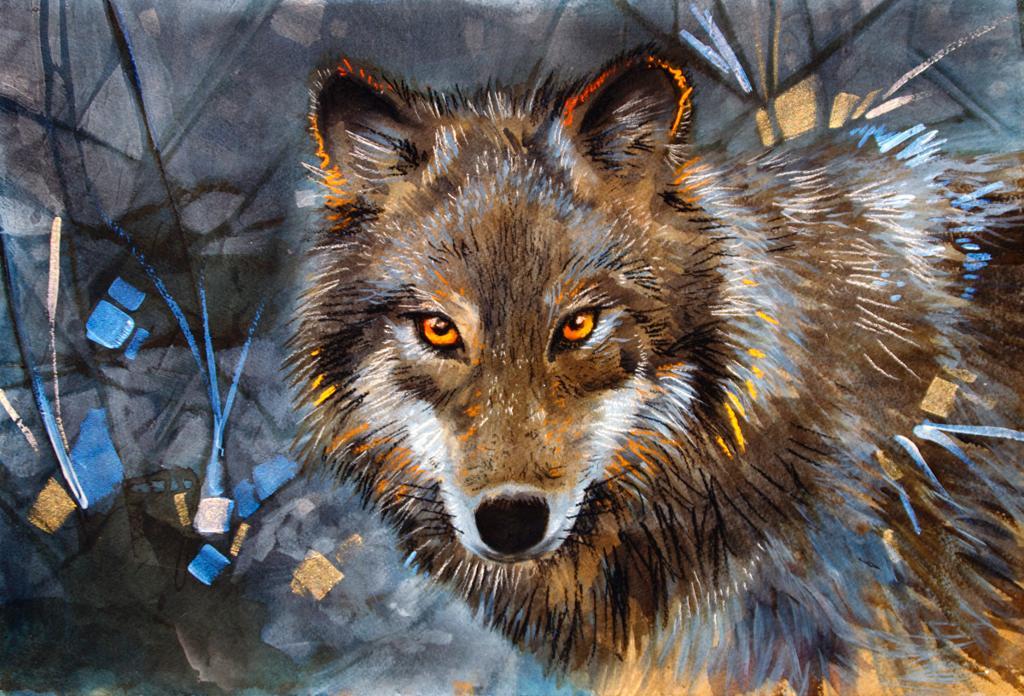 Wolf via Bluprint instructor Sharlena Wood
Interference blue and gold paint, types of iridescent metallics, are employed as final accents on this realistic wolf painting. The blue and gold are used both in the wolf's fur and the background, making for a luminous, dimensional effect. It's lovely even in reproduction, but in person, paintings made using interference paint or mediums are absolutely stunning.
What is your favorite use of metallics in art? 
FREE Guide: Create Beautiful Art Using Four Unusual Mediums
Expand your artist's toolkit for more creative, captivating results. Discover techniques and inspiring ideas for working with fun, new mediums. Get my FREE guide »