It's not often that you see a man at your stitch group or in your local yarn store. But when that stitch-lovin' man appears, us female knitters go crazy for him, and we realize that, yes, knitting is for men, too. We want to know how he learned to knit, how long he's been knitting, what he's making right now. Did his mother teach him to knit? His grandmother? Tell us everything!
In honor of Movember, we're celebrating Bluprint's male knitters!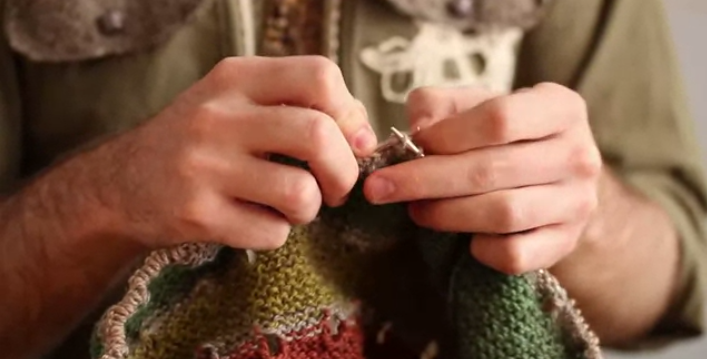 Stephan West knits one of his famous shawls

Stephen West is a designer for Malabrigo Yarn and Knitty.com, Stephen is an inspiration for male (and female) knitters everywhere.

Have you looked at projects from Franklin Habit's Heirloom Lace Edgings class? Talk about some gorgeous knitting! Franklin's love of knitting translates into other creative parts of his life, too. He's the author of It Itches: A Stash of Knitting Cartoons (Interweave Press, 2008) and runs popular knitting blog The Panopticon.

Alasdair Post-Quinn has been knitting for over a decade and is one of Bluprint's expert double knitters. Alasdair teaches Adventures in Double Knitting. He's also the author of Extreme Double Knitting: New Adventures in Reversible Colorwork, the ultimate reference for anyone who wants to learn the no-wrong-side knitting technique.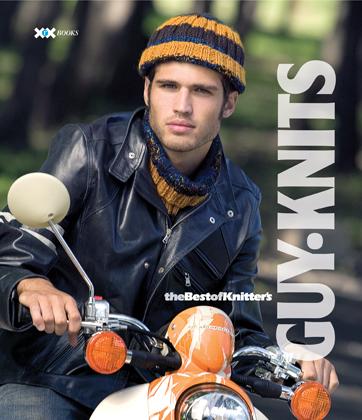 While the knitting market is definitely dominated by female-targeted patterns and products, there are a few things out there for dudes. Guy Knits, for example, is a book with 28 projects geared toward the manly knitter. (Also a good buy for us lady knitters who want to knit something special for the men in our lives.)
Knitting patterns for men
The Bluprint pattern store has plenty to offer men who want to knit something for themselves. Get inspired by these patterns and knit yourself (or the man in your life) something.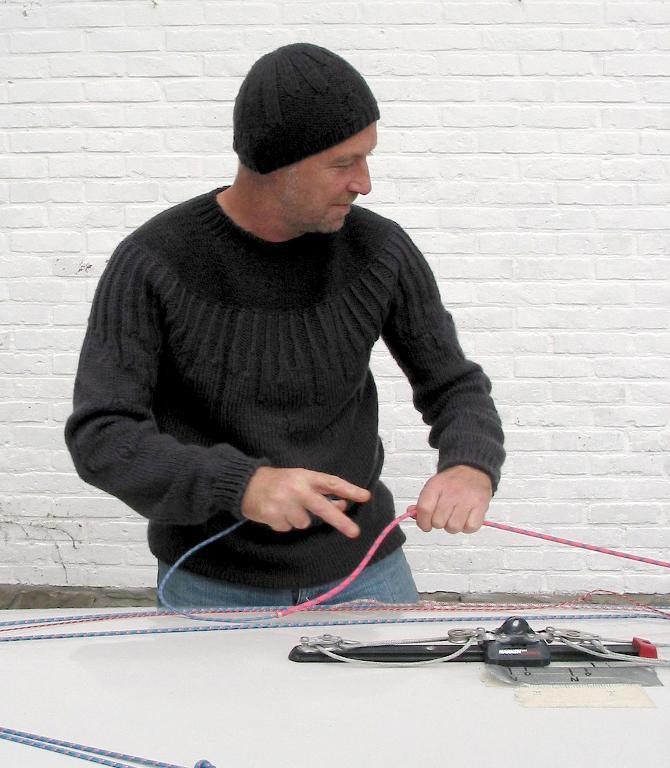 Recto Verso Sweater
This unique seamless pattern by alfa knits has no wrong side. It can be worn inside out, backwards — there's no wrong way to wear it.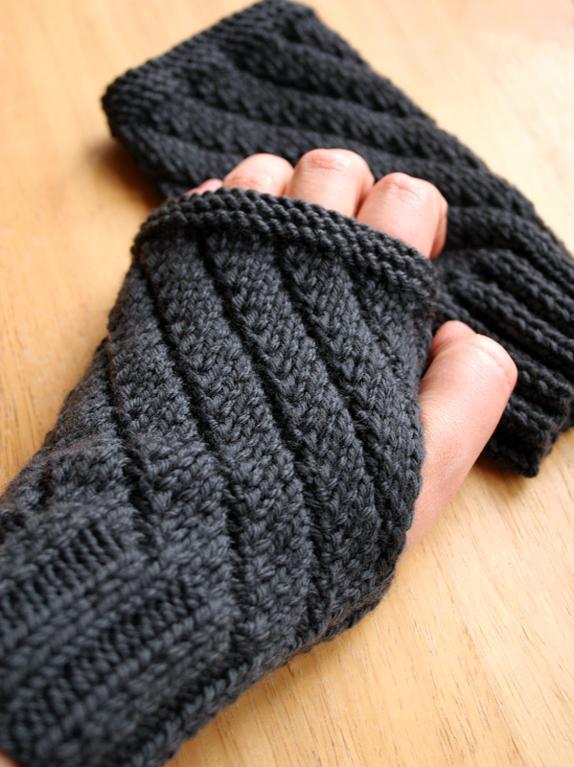 Darting Diagonals Fingerless Gloves
This one-skein project by Elena Rosenberg Wearable Fiber Art includes sizes for both men and women, in case you want to knit up multiple pairs as gifts. An advanced beginner could tackle this project easily. I love the unique diagonal stitching on the gloves!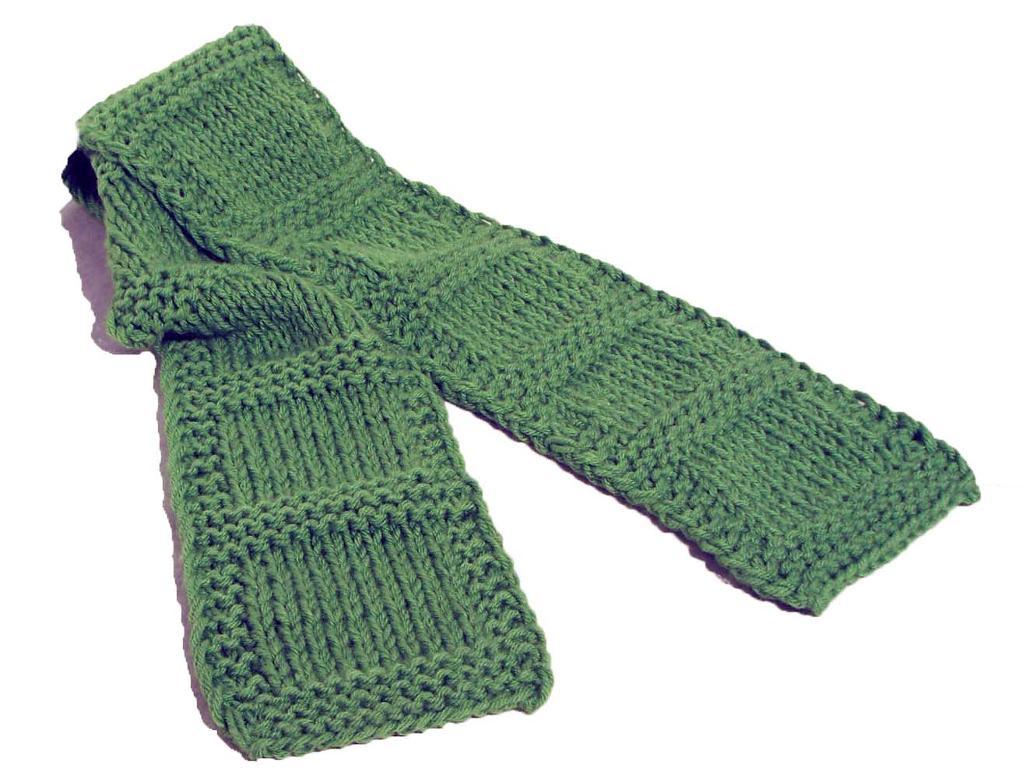 Breckenridge Scarf
New to knitting? If you can knit and purl, this scarf by Lori Thompson Design will be no problem.
Are you a man who's interested in knitting but don't know where to start? Learn to knit the basics with Stefanie Japel's Knit Lab class and start out with simple projects like scarves.
Craving even more male knitting power? Read Kathy Mancall's blog post Men Are Knitting It For Themselves, where she explains how Bluprint men are knitting and redefining the idea of the male maker.
In an effort to raise awareness and spark conversation about men's health issues, join Bluprint in making November "Movember Crafting Month" by sharing the projects you've made for an important man in your life. Learn more here.
Are you a man who knits, or do you know a man who knits? We want to hear all about him!