Some quilts are simply unforgettable. They catch your eye —you just can't stop looking at them. Have you come across a this kind of quilt, a true work of art? A perfect example of this is a medallion quilt. They're challenging, but the beautiful end results are worth your efforts!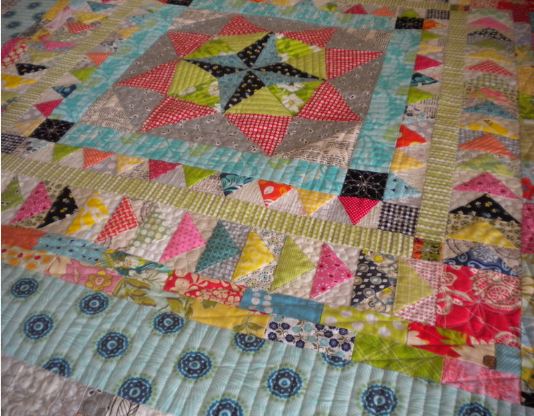 Marcelle Medallion Quilt via Sherri McConnell
By definition, a medallion quilt is created around a center block or panel. This is the focal point of the quilt, the center of the quilt. This is usually a pieced block, like a star, or an appliqued motif. Sometimes it is a single fabric that has a beautiful design printed on it. That center panel is surrounded by multiple pieced and/or appliqued borders. Sometimes solid borders are thrown into the mix to break up the design.
Medallion quilts — why they're worth the effort!
Why make a medallion quilt when they sound like so much work? Here are a few reasons why so many quilters like to tackle this kind of project.
1. New skills
Simple quilts can be fun to sew, but you can only learn so much from them! Intricate and precise piecework as well as other advanced techniques can be practiced and learned with an advanced quilt pattern like this.
2. Variety
Do you get bored with simple piecework or one-block quilt patterns? Repetitive sewing can be tired! Medallion quilts feature a variety of quilt blocks that keep the quilter interested and engaged.
3. Scrap friendly
Many of these patterns require plenty of small pieces, which makes it easy to sew from scraps. Those little bits and pieces of fabric that you couldn't bring yourself to throw away work wonderfully in medallion quilts.
4. Heirloom quality
If careful piecing and sewing techniques are practiced, these beautiful and intricate designs will become heirloom quilts that are passed through generations.
Interested in created a medallion quilt of your own? Here are three inspiring patterns, all available in the Craftsy store.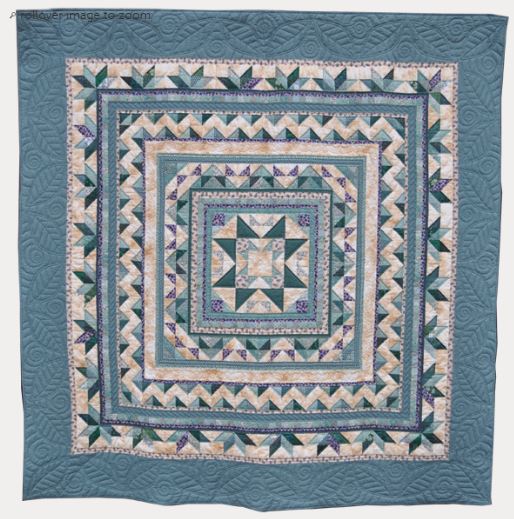 Photo via Craftsy member juhu
Hortus Conclusus
The designer of this medallion was inspired by medieval gardens, enclosed by hedges and walls. The Hortus Conclusus quilt is centered around a medallion-style star motif that's called "Castle Garden." It is surrounded by seven borders, most of which are 4″ wide. The outermost border is hand-quilted with a leaf and spiral design. Read more about the designer's inspiration on the pattern page.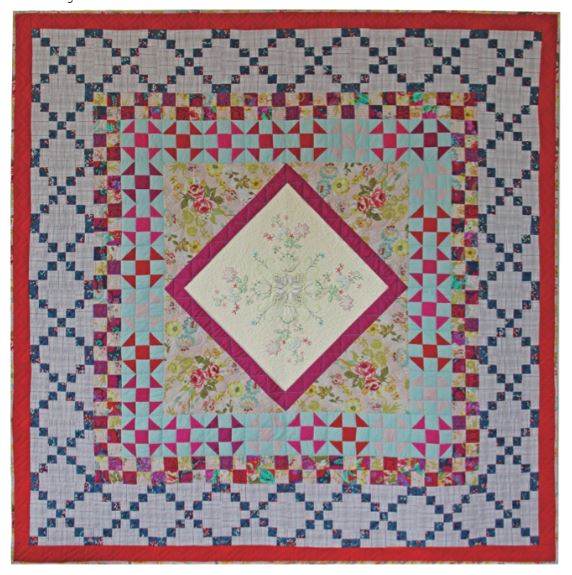 Photo via Craftsy member V_BumbleBeans
Medallion Joy
Embroidery and traditional piecing work hand and hand to create the lovely Medallion Joy quilt. A floral design is embroidered by hand and set on point, making a charming focal point in the quilt's center. Classic blocks are used to frame the medallion in multiple borders. Read all of the details about this heirloom quilt on the pattern page. The finished project makes a 75″ square.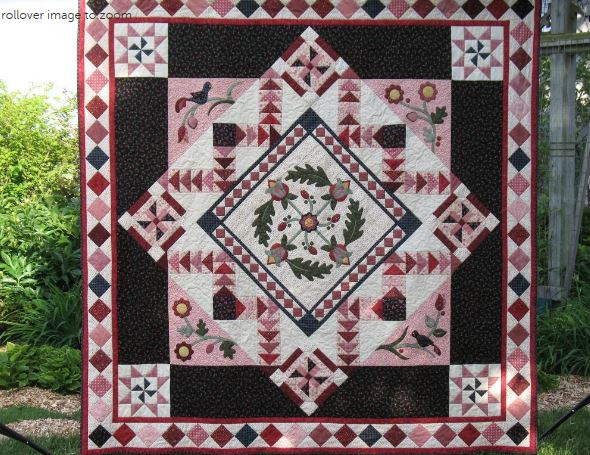 Photo via Craftsy member QuiltD.Signs
Flying Geese Chase
Last is a medallion quilt pattern that's perfect for the advanced quilter. The Flying Geese Chase Pattern is a combination of traditional piecing and appliqué. The center medallion block is set on point and appliquéd with fusible web. The additional borders use a variety of traditional designs, including flying geese. Appliqué experience is needed to sew this quilt, since a tutorial for that skill is not included.
What do you think of medallion quilts? What's your favorite pattern?