If you have a soft spot for the maple scones at a certain well-known coffee chain, you're not alone. Maple, hearty whole wheat flour, and toasted nuts make for a truly satisfying sweet food. But to take this carbohydrate bliss to the next level, you've got to try this recipe for homemade maple scones.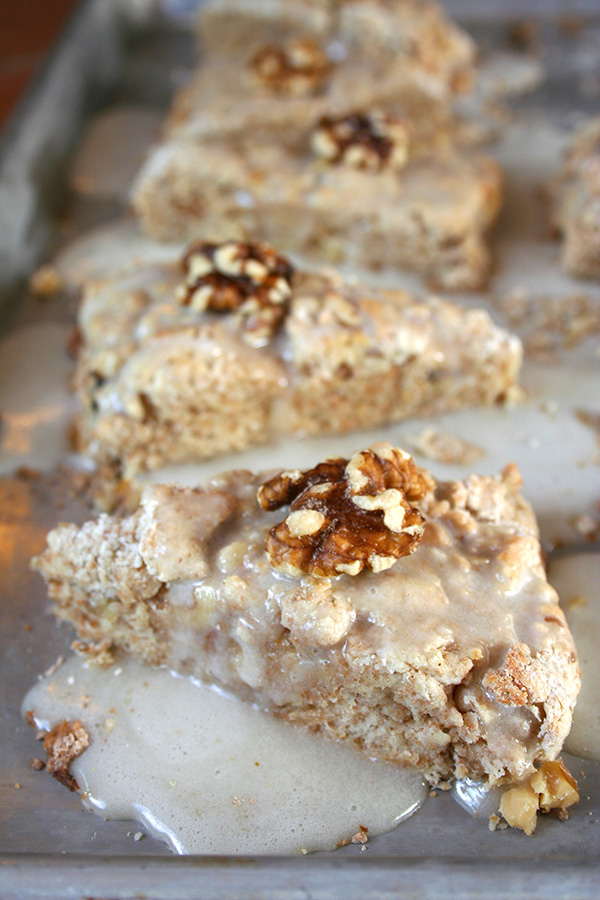 Photos via CakeSpy
In terms of cooking technique, making traditional scones falls somewhere between making pie crust, biscuits, and shortbread cookies. Perhaps most like biscuits in texture, these scones are augmented with egg, which gives them a slightly chewier, heartier consistency.
Maple and toasted walnuts infuse these simple scones with a delicious flavor throughout, and are bound to make your morning or afternoon teatime just a little nicer.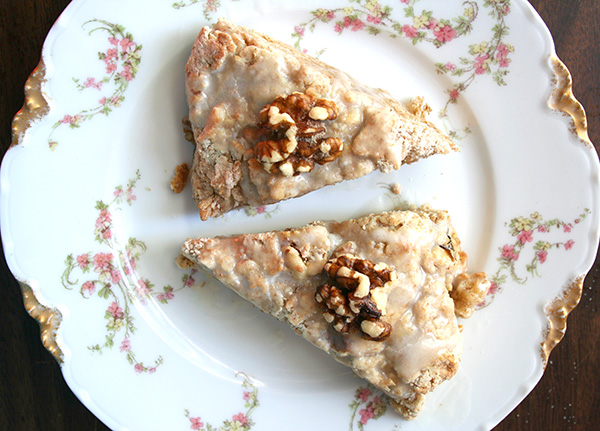 Maple Scones
Makes 8
For the scones
1 1/4 cups all purpose flour
1 cup whole wheat flour
2 tablespoons sugar
1/2 teaspoon salt
1 tablespoon baking powder
2 tablespoons pure maple syrup (see note above)
3 tablespoons cold unsalted butter, cut into pieces
1 large egg
1/2 cup half and half or heavy cream
1 teaspoon vanilla extract
1 cup walnuts, coarsely chopped and toasted
For the glaze
1 1/2 cups confectioners' sugar
1 tablespoon pure maple syrup
up to 4 tablespoons half and half or cream
To garnish
8 perfect walnut halves, lightly toasted
Note:International readers may enjoy our handy metric conversion guide.
Step 1:
Position a rack in the middle position in your oven. Preheat the oven to 425 F.
Step 2:
In a large bowl (larger than you think you need, because you'll be adding more to it later), mix together the flours, sugar, salt, and baking powder.
Step 3:
Add the maple syrup and butter, and mix using a pastry cutter until the butter bits are no larger than a small pea.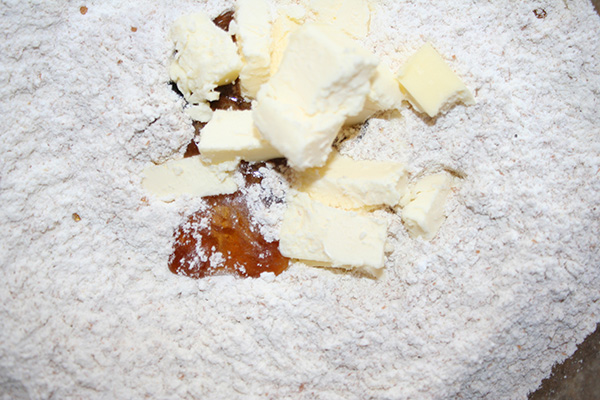 Step 4:
In a separate small bowl, whisk the egg, half and half or cream, and flavoring extract, just until combined.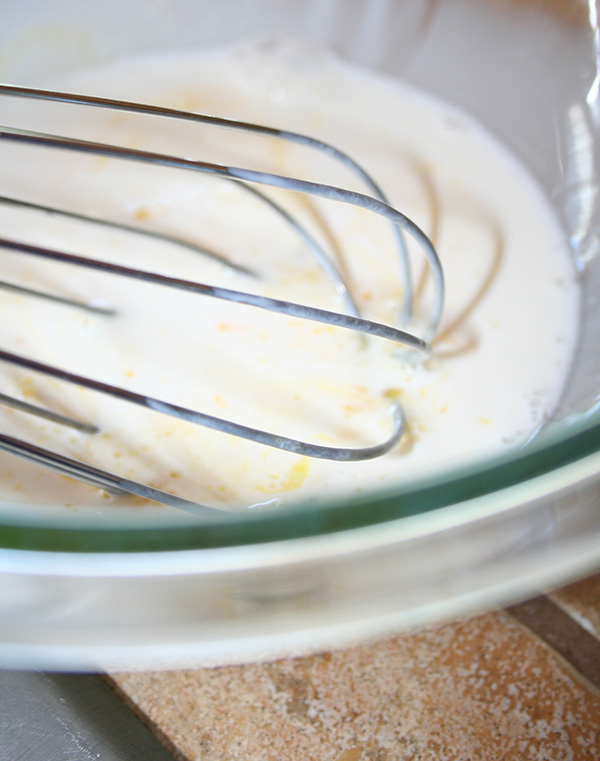 Step 5:
Make a well in the center of the flour mixture and pour the egg mixture in it. Mix to combine: at first the mixture will seem quite dry, but eventually it will turn into a "shaggy mass" that can be clumped together without too much trouble.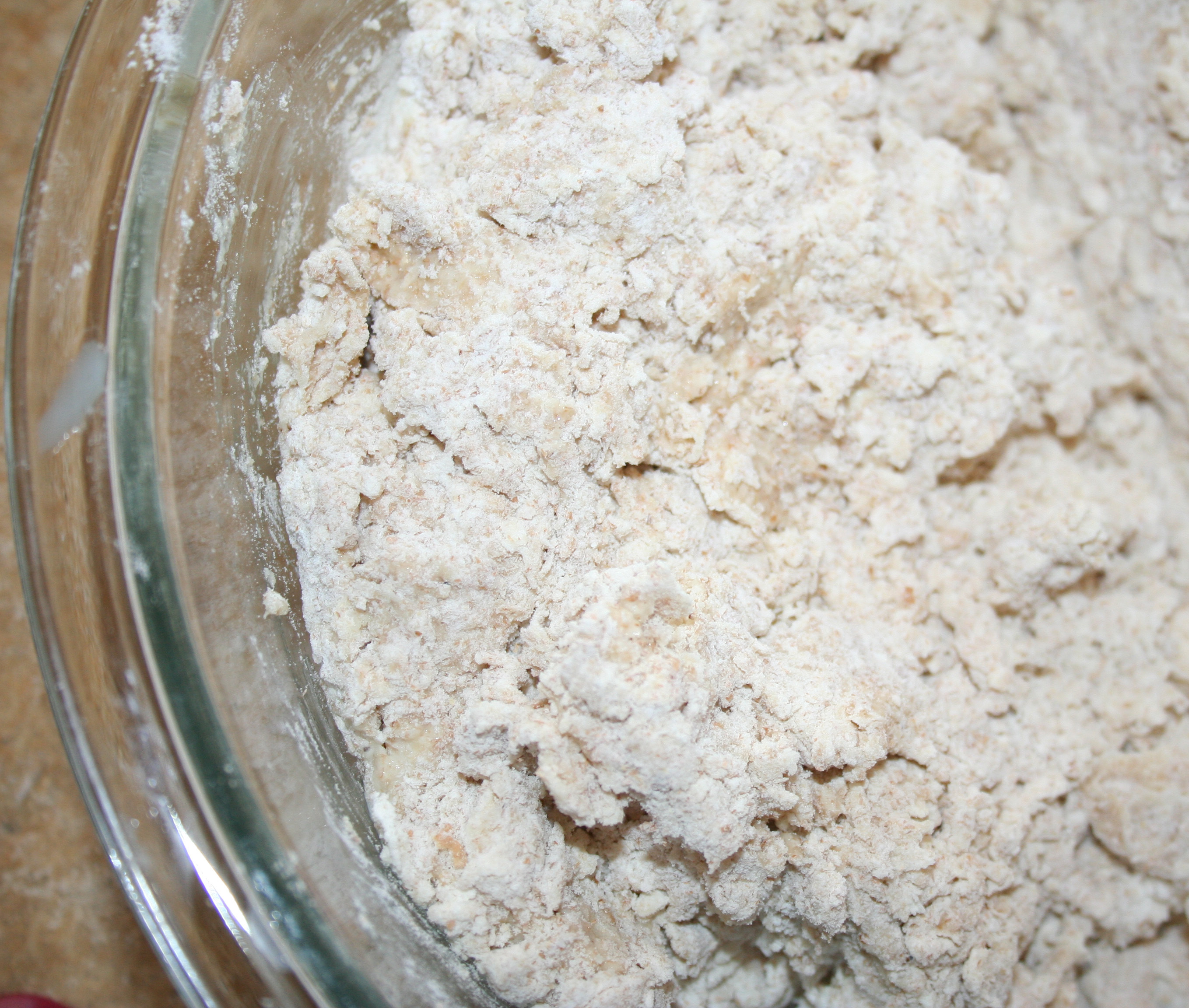 Step 6:
Add the walnuts, and mix just to ensure even distribution and incorporation.
Step 7:
Turn the mixture out on to a baking sheet. Gently pat the dough into an 8 to 10 inch circle, and cut into 8 wedges.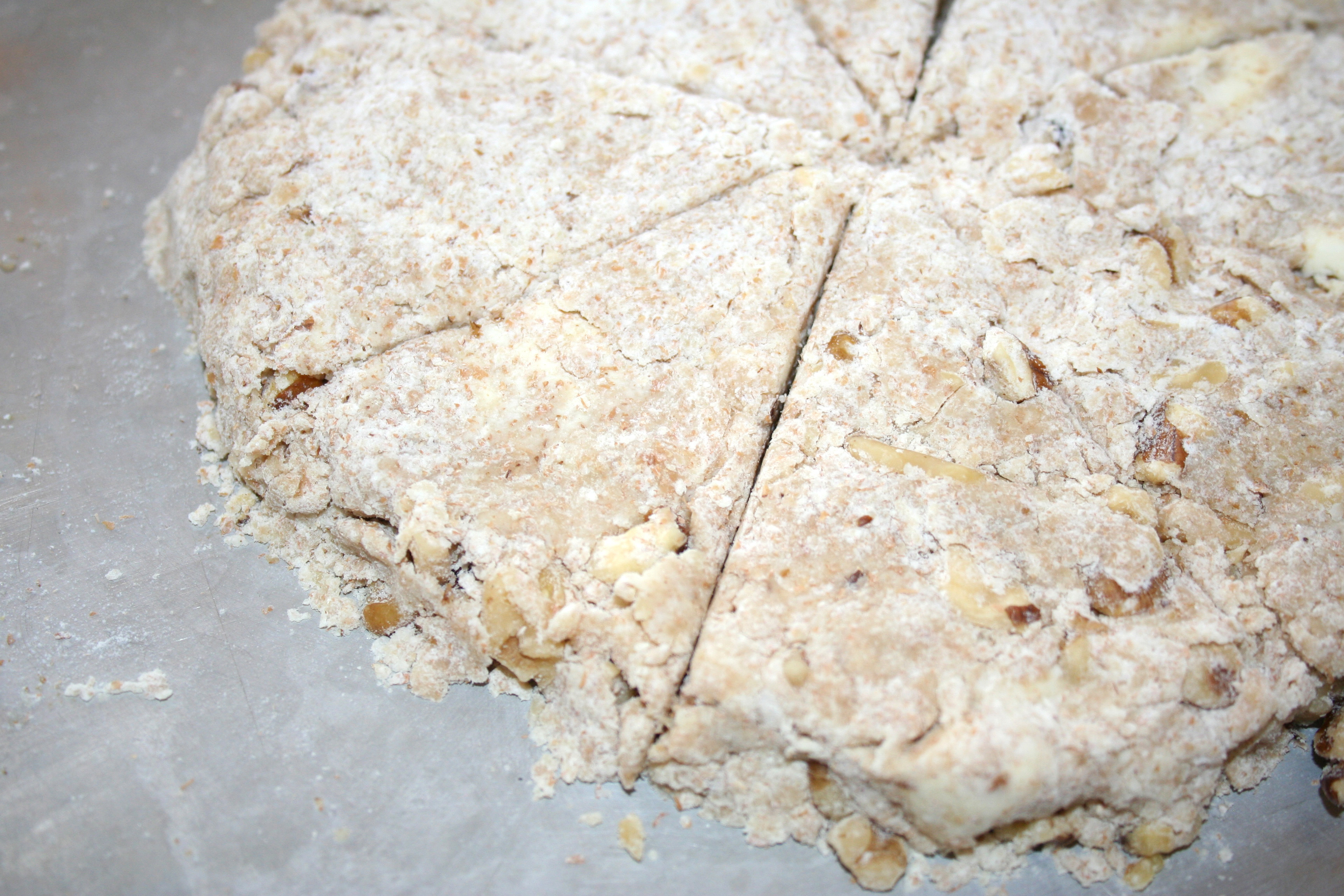 Note: I simply cut into wedges but let the scones bake in a circle. Personally, I find that this leaves the edges softer, and it keeps me from having to move the scone dough while it is still so delicate. If you prefer, you can cut the scones and then arrange them in rows.
Step 8:
Place the baking sheet with the scones in the oven, and bake for 12 to 15 minutes, or until lightly browned on the edges.
Step 9:
Remove the scones from the oven, and place the pan on a wire rack. Let it cool for several minutes.
Step 10:
Using a spatula, remove the scones from the circle.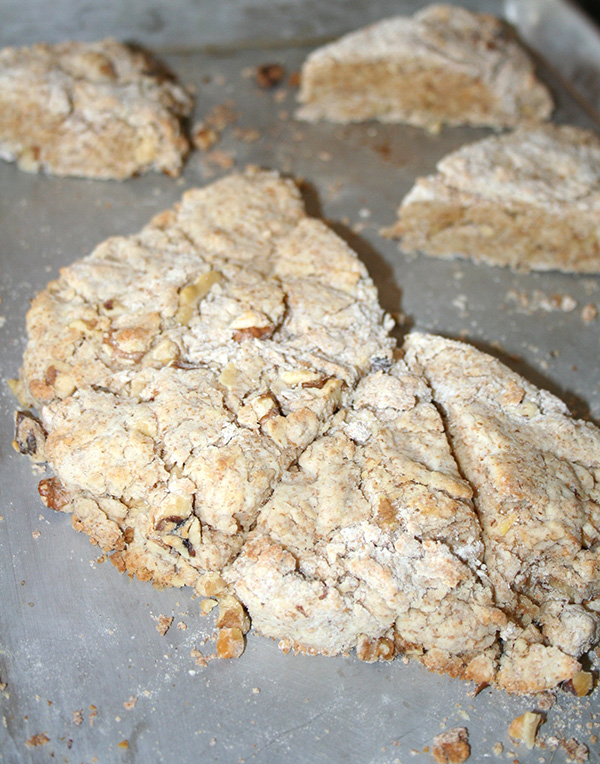 Step 11:
Make the glaze. Mix together the sugar, maple syrup, and 2 tablespoons of cream. Add more half and half or cream until you've reached your desired consistency. If you accidentally make it too thin, add a little more sugar to thicken it up a bit.
Step 12:
Using a spoon, drizzle a generous amount of glaze on top of each scone. Directly after glazing, place a walnut half on the top of each scone for a pretty finish.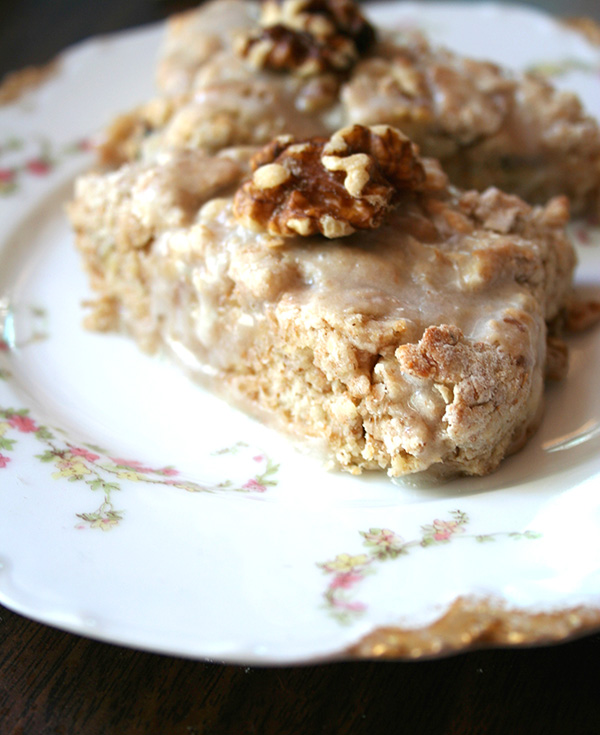 Store scones in a single layer in an airtight container for up to 3 days. These also freeze well, for up to a month.
Recipe notes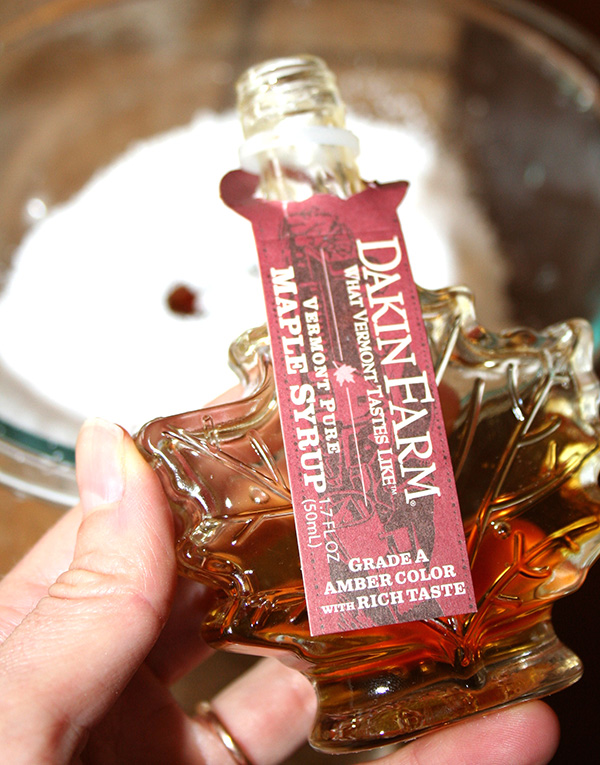 This is a recipe in which maple shines, so go ahead–use the good stuff. Pure maple syrup will lend a much tastier end result than maple flavored syrup or generic pancake syrups (many of which don't even contain maple).
In this particular recipe, I do something which is slightly non-traditional: I cut the scones but then bake them in a circle. I feel that this keeps the sides of the scones quite soft and tender, and plus, before baking, the scones can be delicate and it keeps them from being damaged. If you prefer a crustier scone, gently separate the wedges and bake in rows. There isn't a right or wrong, it's just your preference.
Don't like walnuts? You can substitute pecans or almonds, which both taste nice with the maple.
Do you prefer scones for breakfast, or at tea time?