Mangoes are a versatile tropical fruit that can be enjoyed and found in grocery stores year round. They are most sweet and delicious when ripe and should be used more often in baked goods. My mother would make mango bread for us kids when we were little and we loved it. Back in those days, food was not so fancy and so sophisticated as it can be today.
This recipe is a really simple and straightforward recipe; easy and uncomplicated. I invite you to rediscover this exotic fruit, your taste buds are in for a most pleasant treat. Let's get started!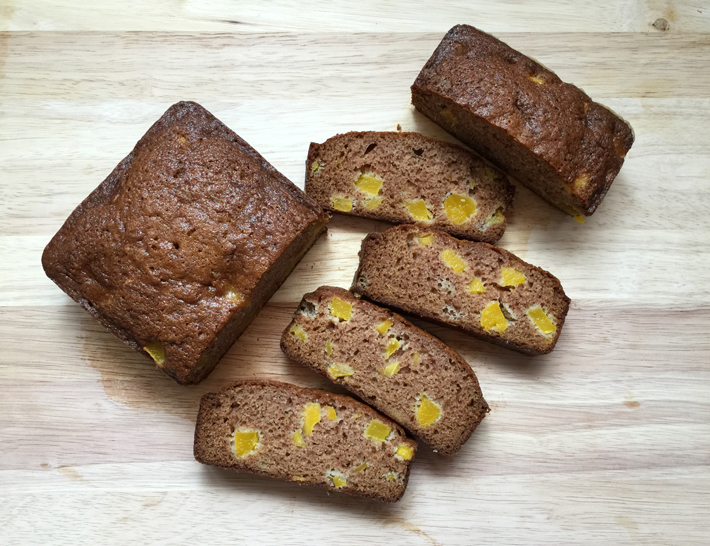 Mangoes 101: How to test a mango for ripeness
First, we have to learn about mangoes. The most important element of this recipe is ripe mangoes. Here are some details to consider when choosing mangoes. A ripe mango will be softer and smell sweet.
Squeeze it gently and if it gives, then it's ripe, much like judging an avocado for ripeness; and remember that color is not necessarily an indicator of ripeness– always judge with the touch. If you just can't seem to find ripe mangoes, here's a tip to help accelerate the ripening: place the mangoes in a brown paper bag, keep at room temperature and place in a cool dry area for a day, maybe two. This should ripen them up quickly!
The Recipe: Mango Bread
Yields two loaves.
2 cups flour
1 cup sugar
1/2 cup brown sugar
2 teaspoons baking soda
1/2 teaspoon salt
1 teaspoon cinnamon
3 eggs
1/2 cup applesauce
1/2 cup butter melted and slightly cooled
1 1/2 teaspoons vanilla extract
2 1/2 cups diced ripe mango (about 2-3 mangoes)
1/2 cup macadamia nuts (optional)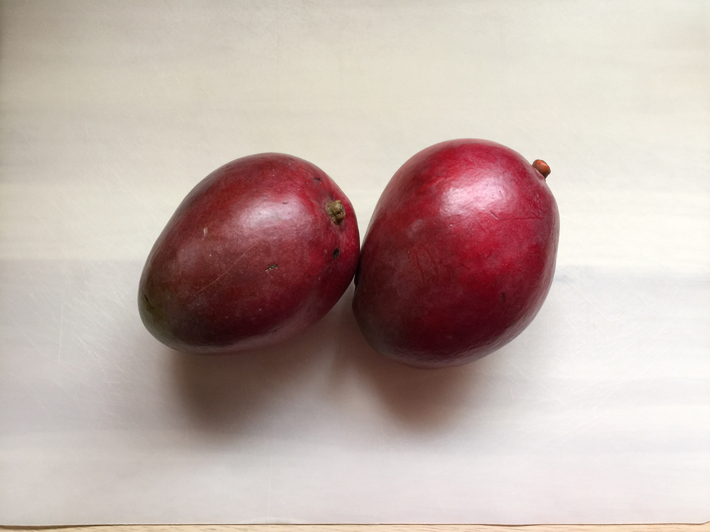 For this recipe you'll need 2-3 mangoes, depending on the size and type. This is the best way to cut and dice them:
Step 1:
Cut the mango into three pieces. The seed is in the middle, it is long and flat. Place the mango on your cutting board stem side up. Place your knife about ¼ inch from the center line and cut down through the mango on each side.
Step 2:
Using your knife, cut the skin off of the middle piece. Carefully slice the flesh off of the seed and chop into a small dice.

Step 3:
Use your knife to slice each "cheek" in a small criss-cross pattern, being careful not to slice through the skin. Then take a spoon and scoop out the flesh. You'll discover that they're already cut in a dice! Set the mango aside for now.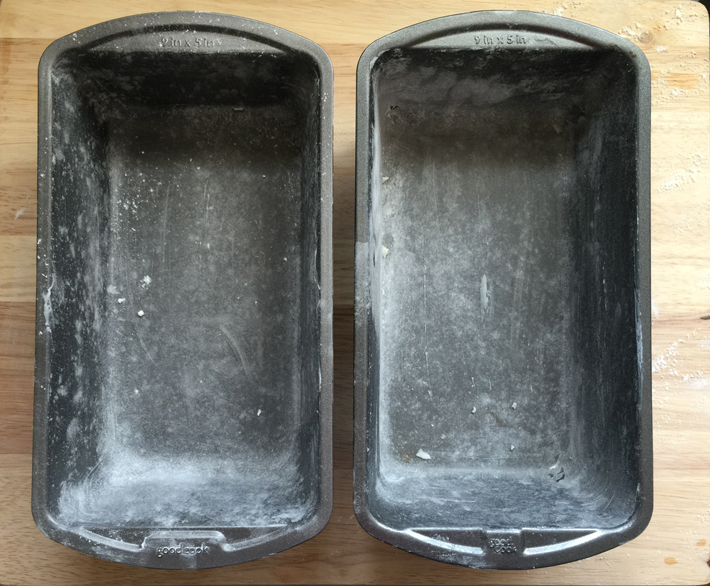 Step 4:
Preheat oven to 350 F. Butter and flour two 9 x 5-inch loaf pans and set aside.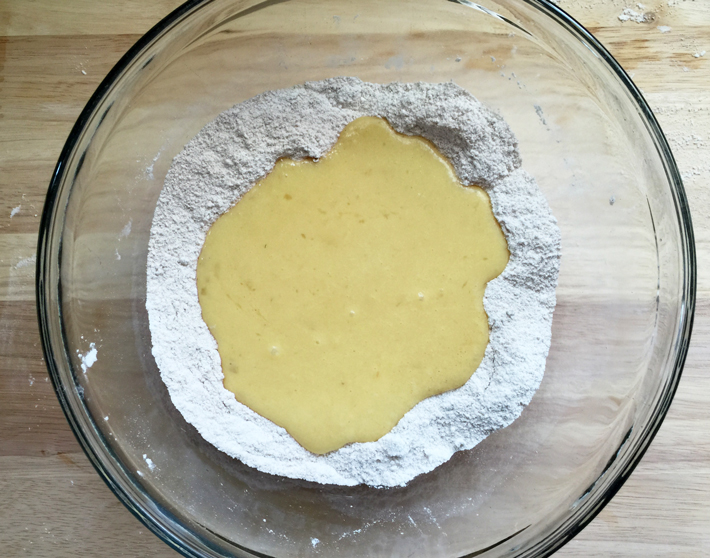 Step 5:
Whisk dry ingredients together in one, medium bowl, including the brown sugar. Beat wet ingredients (eggs, applesauce, butter and vanilla) together in another bowl. Pour the wet mixture into the dry and stir with a spoon or spatula.

Step 6:
Fold in diced mangoes and macadamia nuts if using.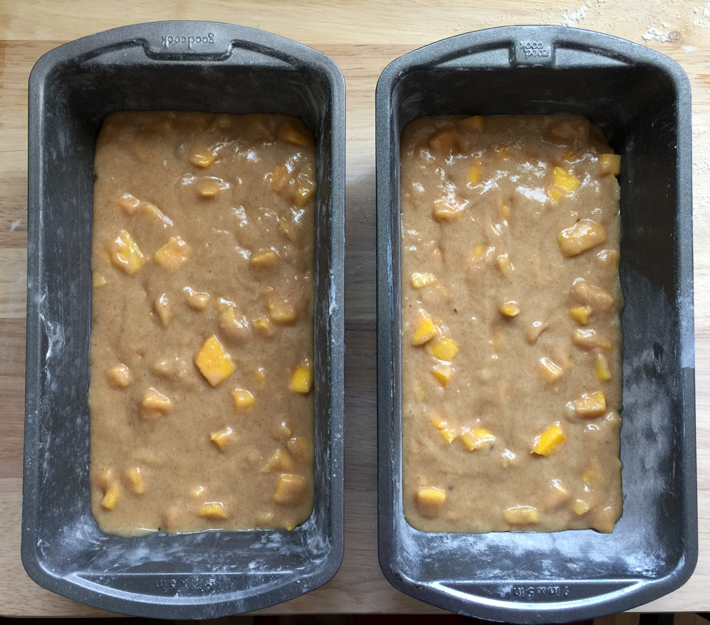 Divide and pour into pans. Bake for about 38-40 minutes or until a skewer poked in the center comes out clean.