You might have already heard by now the mournful news that Marinke Slump, a terrific crochet designer and contributor to the craft community, tragically lost her battle with depression and gave in to suicide. The loss of her life at such a young age to such an awful disease has caused a ripple of sadness throughout the craft community. However, the community has also come together to honor her memory and support one another in the grief process that comes in strange waves when we lose an online friend.
Here you'll find more information about Marinke's beautiful crochet work and the #MandalasForMarinke remembrance project that you're invited to join.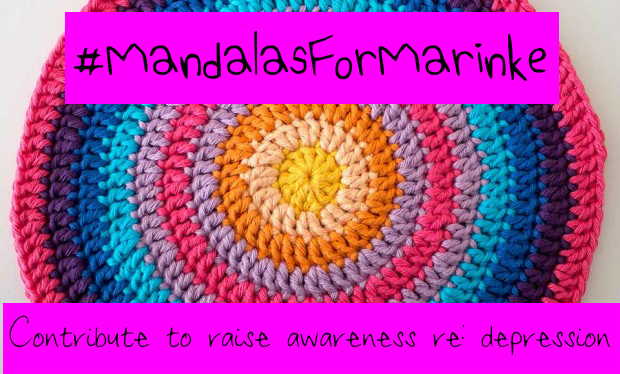 Images via Kathryn Vercillo of Crochet Concupiscence
Who was Marinke?
Marinke, known to many in the online world as Wink (or even winkieflash, her original online handle), was the blogger behind the site A Creative Being. She shared her life and her creative crochet designs on her blog over the last several years. She then branched out and had her work published in a variety of places including Simply Crochet magazine. Marinke became known in the community for creating a variety of colorful designs and especially for her work developing fresh, new patterns for crochet mandalas. She combined intriguing stitches with an excellent eye for color in a way that has inspired so many people in recent years.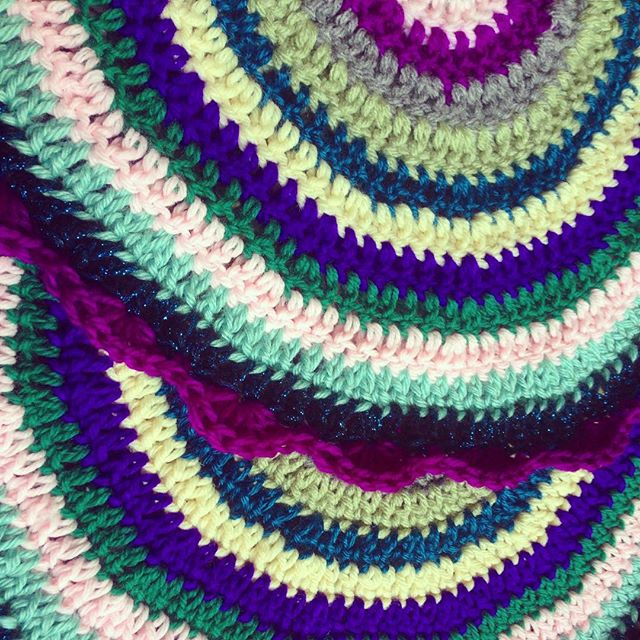 Crochet mandalas made by Kathryn of Crochet Concupiscence using the Standard Mandala Pattern by Marinke
What happened?
Sadly, Marinke was one of the many people who struggle with clinical depression. It was exacerbated by the loneliness that she felt due in part to living with Asperger's syndrome. She was open about sharing her experiences in a few posts on her blog beginning back in 2012 when she posted an excerpt of her story that was published in Crochet Saved My Life: The Mental and Physical Heath Benefits of Crafting. Crafting gave Marinke a sense of community, purpose and creative expression. Heartbreakingly, the depression got to be too much. Her sister posted on June 29, 2015, letting the world know that Marinke was a victim of suicide.
#MandalasForMarinke Remembrance Project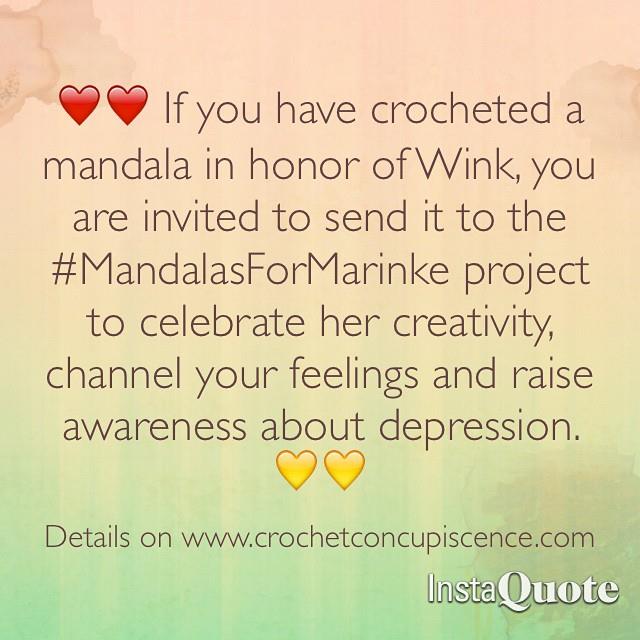 The news about Marinke's death has impacted many, many people in the crafting world. People are speaking out about their own experiences with depression, suicidal thoughts and the loss of loved ones who took their own lives. They're also expressing such regret that Marinke's creative work was cut short when it was inspiring so many people.
The #MandalasForMarinke collaborative crochet art project has been created for anyone who wishes to honor Marinke's work. Crafters are asked to send crochet mandalas to the project, postmarked by August 31, 2015, to be shared online, in an art show and in an art book.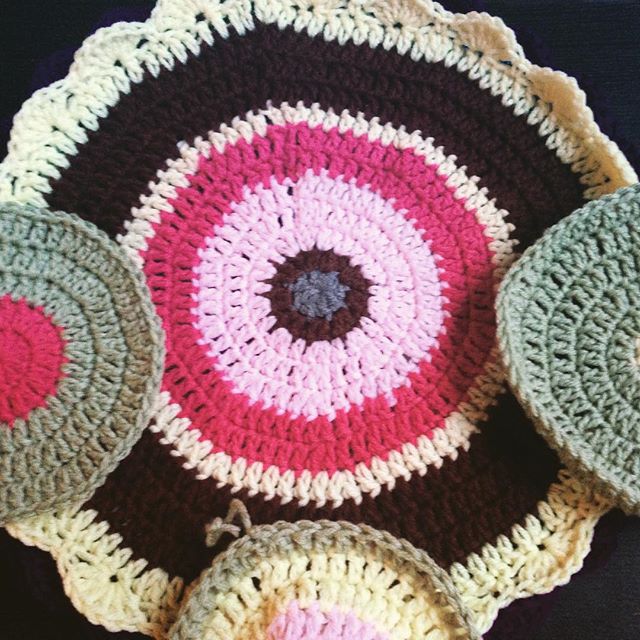 The goals of the project include:
Celebrate the beautiful crochet mandala work that Marinke created, especially by using her patterns and her colorful approach to crochet design
Allow Marinke's work to keep inspiring people far and wide. Some of the people participating in the project had never made a mandala before or even heard of the designer before this happened. In this way, her legacy will live on.
Provide crafters with an outlet for their grief. Many people in the online world aren't sure how to channel their feelings in the wake of losing someone that they knew through the Internet. Crocheting, especially the meditative crochet that a mandala can provide, is one way to channel that grief.
Bring the community together in support of one another. This is a collaborative effort and people can connect with one another through their craft work.
Raise awareness about depression. Each contribution will be posted online at Crochet Concupiscence with a story, thought or fact that raises awareness about depression.
You can learn more about the #MandalasForMarinke project and find answers to common questions about participation on this dedicated project page.