To follow up with my last post, How to Make a Vintage Dress: Tips for Sewing Success, I thought it would be fitting to share some projects and patterns to inspire your next dress.
Styles and silhouettes have changed greatly as the decades progress, and there are many to choose from when sewing vintage dresses. It may take some research and sewing a few different eras before you settle on your favorite. Vintage sewing can easily turn into a history lesson when diving into different decades, but that's half the fun of sewing vintage!
Without diving into that history lesson too deeply this time, let's take a quick look at some beautiful dresses inspired by decades past.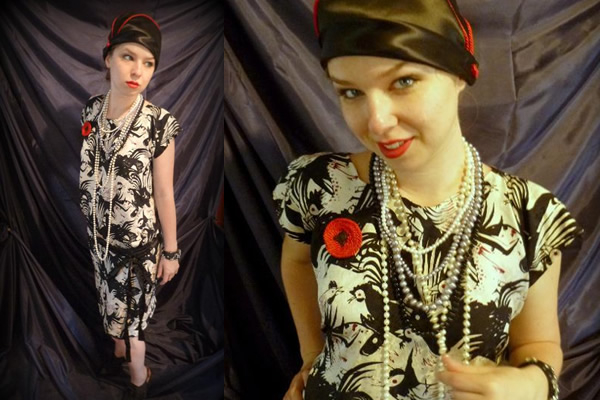 1924 Draped Dress via sati5000
A classic 1920s dress features a loose, boxy silhouette that is made feminine with drapey fabrics. If form-fitting dresses don't appeal to you, you might give the classic Flapper style a try instead.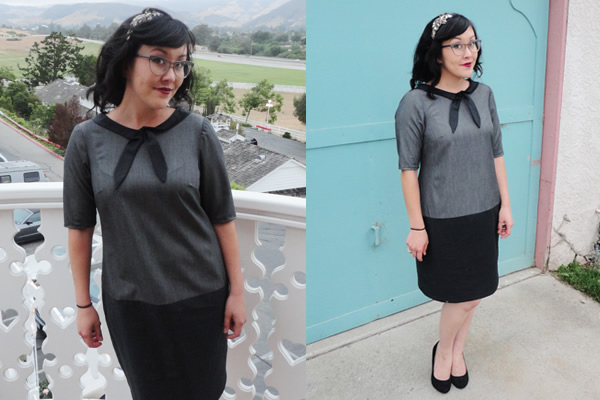 Photos via Miss Crayola Creepy
This clever alteration to the Sassy Librarian Blouse changes the original mid-century inspired top pattern into a long, elegant style that is reminiscent of an early 1930s tea dress.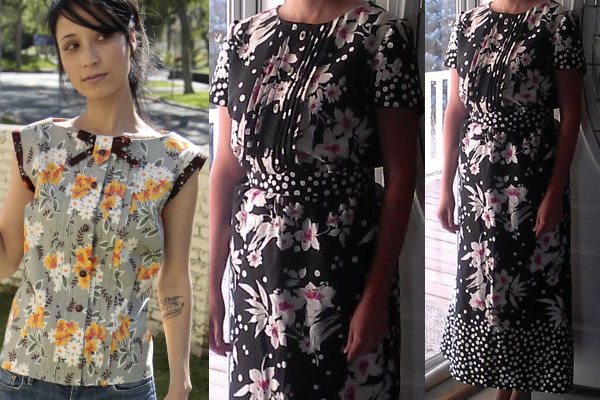 Photos via Bluprint members Christine Haynes and lkoehn200545756
Having versatile patterns was essential in the early 1940s, when much of the world was experiencing rationing and restrictions on fashions. A classic day dress can look just as lovely in cotton as it would in wool, which makes it a great option for both a day out and a casual night on the town.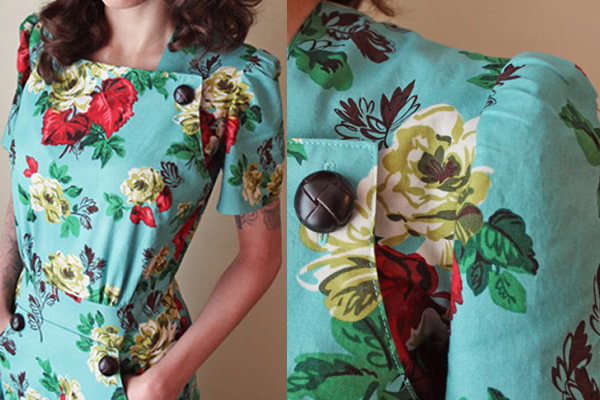 Photos via Lucky Lucille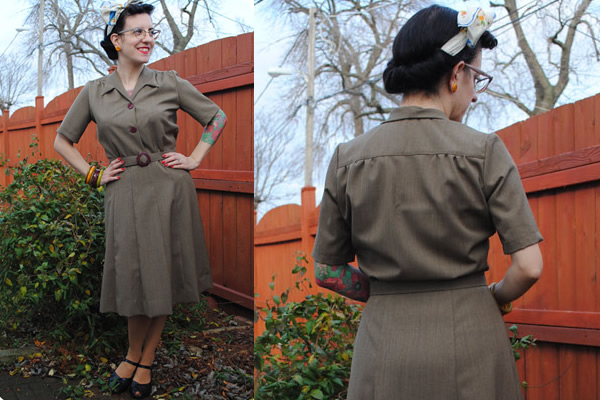 Photos via By Gum, By Golly
Remember when I asked what your authentic style and silhouette is?
Are you a Bombshell, a Tia, or a mix of the two? Well here are two great examples of what those mixes look like.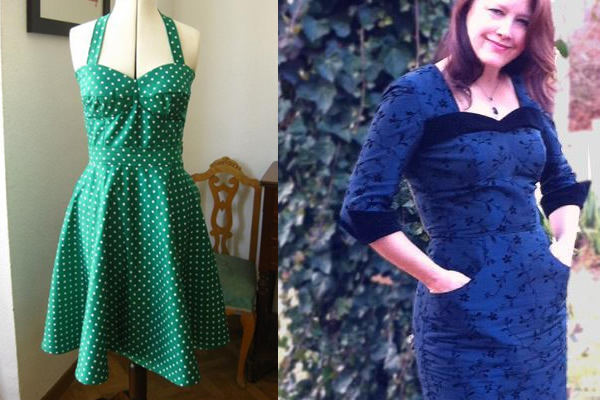 Photos via Bluprint member Chance of Rain and instructor Laura Nash
Styles of the 1950s and 60s are making a big comeback thanks to popular TV shows like Mad Men and Call the Midwife. If you haven't sewn a vintage dress before, a mid-century style is a great place to start. With a wide range of silhouettes and degree of difficulty, 1950s and 60s patterns are sure to suit any seamstress who wants a vintage dress for our modern times.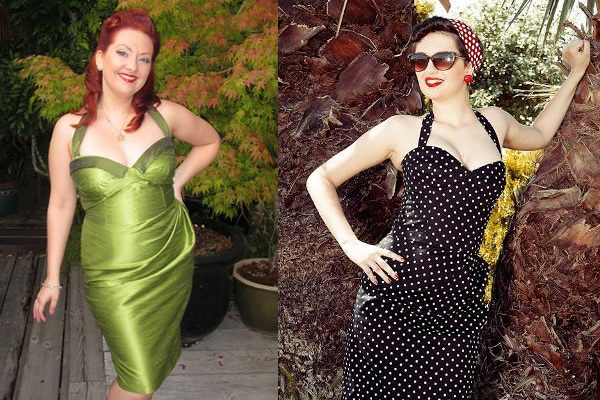 Photos via Bluprint members Retro-iffic and cut and sewed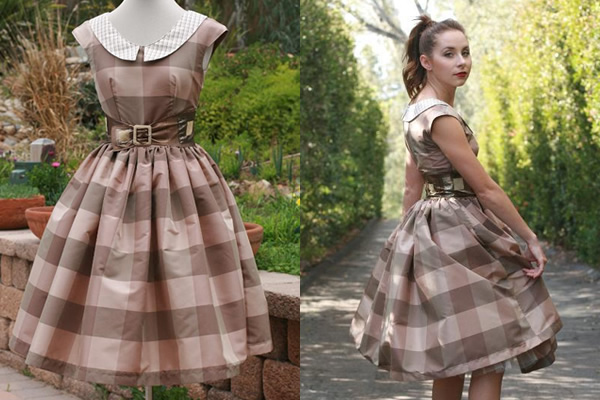 Photos via seam33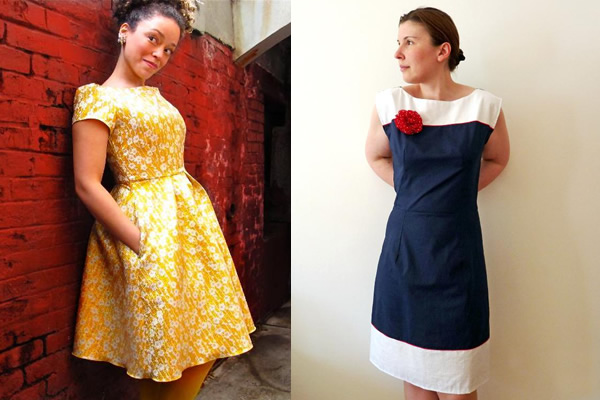 Photos via Bluprint members oonaballoona and bake.sew.craft.
[box type="shadow"]
Ready to start sewing vintage?
For reproduction sewing patterns check out Eva Dress, Decades of Style, Wearing History, Reconstructing History, Sense and Sensibility, and Mrs Depew Vintage.
For authentic vintage patterns visit Vintage4me2, Blue Gardenia, and The Vintage Pattern Marketplace, to name a few.
For in-depth instruction on how to add vintage design details to your sewing repertoire, check out Laura Nash's class Sewing Vintage: The Flirty Day Dress. Not only will you create a fresh new dress with classic charm and personalized fit, you'll also learn how to make a custom vintage-inspired petticoat without a pattern.[/box]
Where are your favorite places to shop for vintage or vintage inspired patterns?