It's hard to turn down a slice of cheesecake, but it's sometimes harder to find the time time to bake a whole cheesecake from scratch. Instead of baking up a whole cheesecake the next time a craving for a tangy slice strikes, try making a mini cheesecake that's much quicker — and just as tasty!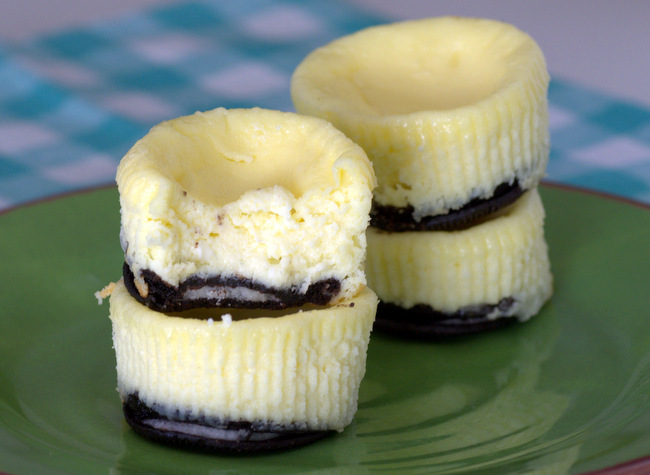 Making batter for mini cheesecakes
The batter for a mini cheesecake is very similar to the batter used for a full size cheesecake — there's simply less of it.
All of the ingredients are mixed up in one bowl, and that means that the most time-consuming part of this recipe is waiting for the cream cheese to come to room temperature.
To help soften the cream cheese quickly, place it in your bowl and beat it with an electric mixer every once in a while to break up the blocks of cheese. (You can also make the batter in the food processor for this recipe.)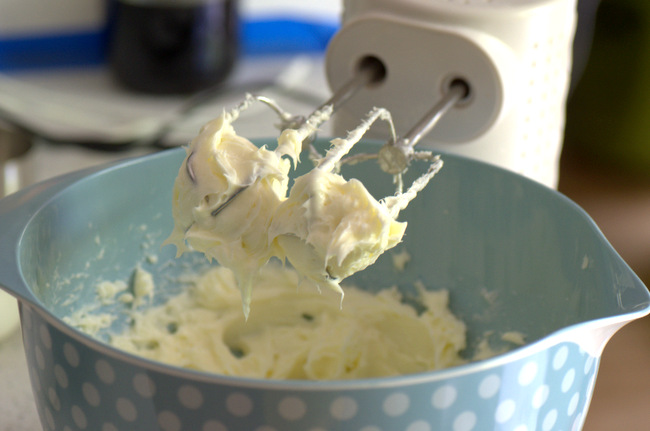 Once the batter is made, divide it evenly into the pan you're using. The cheesecakes will puff up as the bake, but they will deflate as they cool. The hollow dip on top of the mini cheesecakes is perfect for filling with fresh fruit or whipped cream, if you want to dress them up a bit before serving.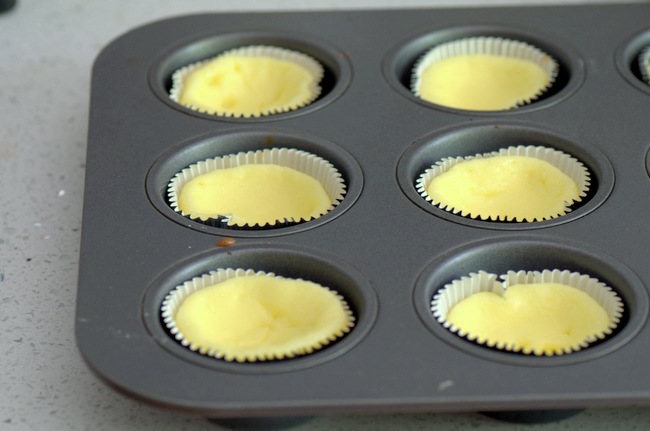 What pan should you use for mini cheesecakes?
I use a regular muffin pan to make mini cheesecakes. Full-size cheesecakes are often made in springform pans with removable sides, or cheesecake pans with removable bases.
If you become a serious mini cheesecake enthusiast, you can use mini cheesecake pans with removable bottoms. These pans create a more cheesecake-like look and are great to work with, but muffin pans still have them beat in my book. I like being able to slide a muffin wrapper into the pan, making both clean-up and serving easy. 
This recipe makes 15 mini cheesecakes, so you might need two muffin pans to finish off the whole batch. The batter can sit at room temperature while the first batch bakes, but be sure to cool the pan completely before refilling it if you plan to reuse the same muffin pan.
What about the crust?
When it comes to the crust, you have a lot of options.
You can use a traditional crumb crust similar to what you might use on a full-size cheesecake, pressing a small quantity into each cavity before filling it. You can even skip the crust entirely and simply pour your batter straight into the muffin wrapper.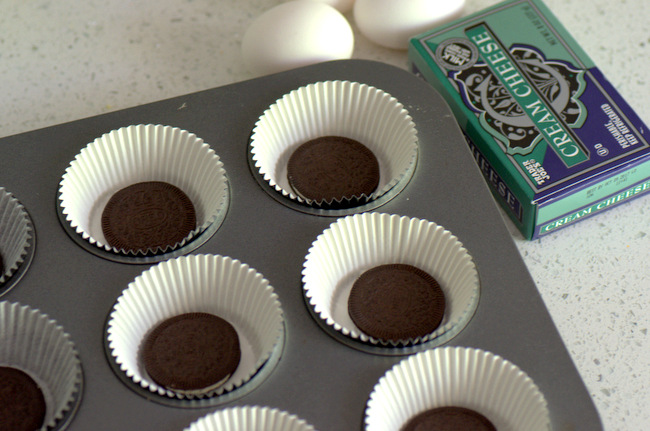 My favorite crust for mini cheesecakes is an Oreo cookie or an Oreo cookie wafer. These round cookies happen to be just the right size for a muffin tin and they make a great delicious crust with a classic vanilla cheesecake filling.
The sandwich cookie will hold its shape during baking, so you can use it whole. You can also just use the cookie part if you feel like the Oreo creme won't work with the flavor of cheesecake you're baking.
Creative mini cheesecake ideas
Vanilla is the most basic cheesecake flavor — and it's the one that I make most. It's also a good base for mix-ins if you want to change things up with your mini cheesecakes.
Before baking, put your own twist on this classic recipe by stirring in up to 1 cup of almost any mix-in you can think of:
Fresh or frozen berries
Chocolate chips
Chopped nuts
These are just a few examples of easy additions. Get creative! After all, these mini cheesecakes are so easy to make, you can always whip up another batch to try another variation.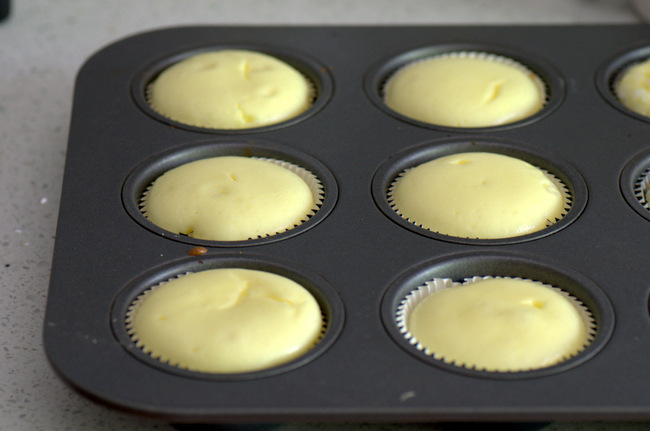 Mini vanilla cheesecakes recipe
Makes 15
Ingredients:
16 ounces plain cream cheese, room temperature
2/3 cup sugar
3 large eggs, room temperature
1/3 cup milk
2 teaspoons vanilla extract
16 whole Oreo cookies/chocolate wafers
Step 1:
Preheat oven to 350 F. Line 15 muffin cups with paper liners.
In a large bowl, beat together cream cheese, sugar, eggs, milk and vanilla extract until very smooth.
Step 2:
Place 1 Oreo in the bottom of each muffin cup. Top with approximately ¼ cup cheesecake batter.
Step 3:
Bake for 16-19 minutes, until cheesecakes are set. Allow cheesecakes to cool in the pan (they may fall as they cool) to room temperature. Refrigerate for at least 2 hours before serving.