Homemade lemon curd is a wonderful dessert sauce or side dish at brunch. It is a custard-like spread made with just a handful of ingredients — lemon juice, sugar, eggs and butter — that has a silky smooth texture and bold lemon flavor. For citrus-fans, freshly made lemon curd is a real treat. Fortunately it is easy to whip up a batch in just a few minutes at home.
This recipe puts Meyer lemons in the spotlight, so pick up a bag full of Meyer lemons the next time that you're at the grocery store or farmer's market and give this delicious lemon curd recipe a try!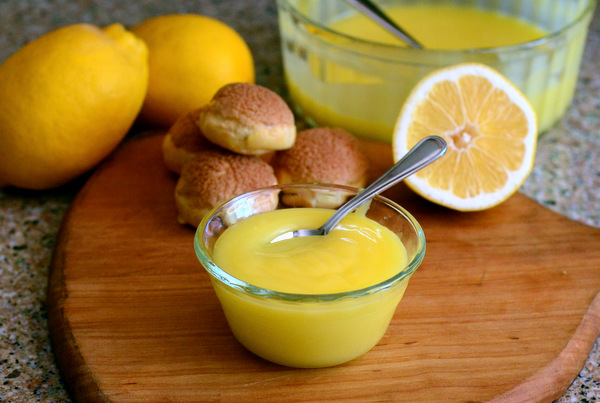 Meyer lemons are a hybrid betwen a mandarin orange and a lemon. They have a lot of bright lemon flavor, but they are less acidic than other lemons. This makes them seem sweeter, though their flavor is still very intense. Meyer lemons are usually smaller and more rounded than regular lemons, with a thinner peel and smoother skin. Meyer lemons are much more widely available than they were just a few years ago and you can find them at many grocery stores, though your local farmer's market is an even better place to find freshly-picked fruit.
Meyer lemons can be used just like regular lemons in recipes and one of my favorite ways to enjoy them is by making a batch of lemon curd. Lemon curd is easy to make and really showcases the flavor of the lemons. I often make a batch when I'm planning on doing some weekend entertaining, since it can be serve along side muffins, scones or biscuits for brunch. For dessert, it can be paired with fresh berries and whipped cream. And, if you're a lemon-lover like me, you can simply eat it by the spoonful.
To really see the flavor difference between traditional lemons and Meyer lemons in lemon curd, try making a batch of this curd and Craftsy's Lemon Curd and hold your own taste test. Both variations are delicious, so I don't think that you'll have any trouble finding volunteers to give you a hand.
Meyer Lemon Curd
Makes about 2 cups
Ingredients:
3/4 cup Meyer Lemon juice, strained
1 cup sugar
3 large eggs
1 large egg yolk
4 tbsp butter, at room temperature and cut into 4-6 pieces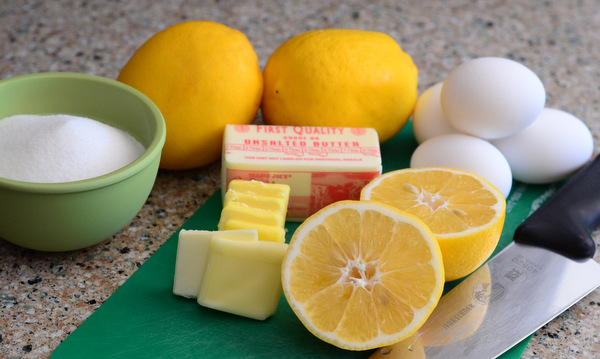 Step 1:
Combine Meyer Lemon juice and 1/2 cup of sugar in a medium saucepan. Bring to a simmer, stirring to dissolve the sugar.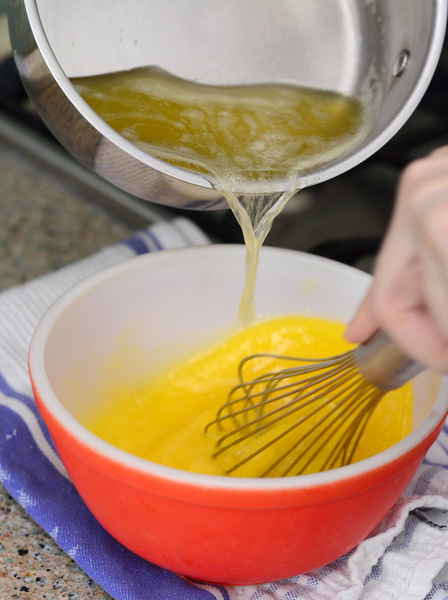 Step 2:
In a large bowl, whisk together remaining 1/2 cup of sugar, eggs and egg yolk until well-combined. Whisking constantly, very slowly stream in the hot lemon juice mixture until both the juice and the eggs have been completely combined.
Return mixture to the saucepan and cook over medium heat, stirring frequently with a whisk or a spatula, until the mixture thickens, about 2-3 minutes.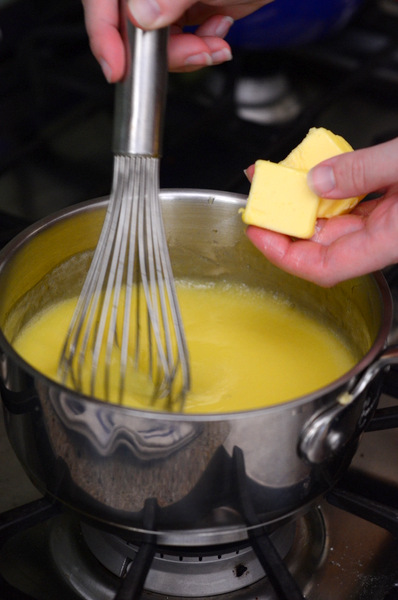 Step 3:
Remove the lemon curd from the heat and whisk in the softened butter one piece at a time. Continue whisking until all the butter has been incorporated.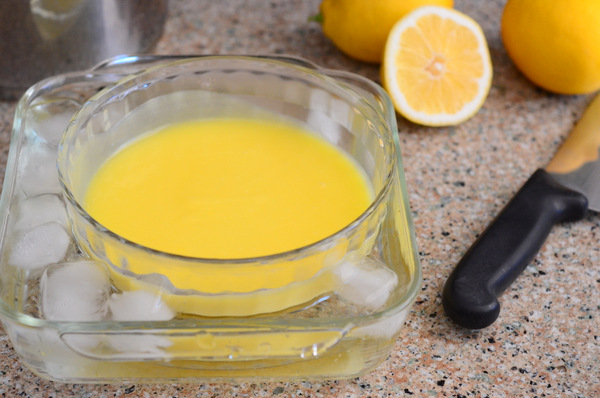 Step 4:
Prepare an ice bath by filling a 9×9-inch pan with ice and a little bit of water. Pour thickened lemon curd into a clean bowl and place bowl into the ice bath. Stirring regularly, keep the lemon curd in the ice bath until it has cooled to room temperature. The curd will thicken.
Serve immediately, or transfer to an airtight container and refrigerate until you are ready to serve.