Download a FREE resource filled with essential techniques you'll use in all of your machine embroidery endeavors! Stitch With Success: Machine Embroidery Essentials Made Easy is a Bluprint-exclusive PDF guide filled with 15 pages of tips, tricks and beginner-friendly tutorials. Written by three trusted embroidery experts, you can download this guide instantly for free and reference it anytime, anywhere, forever — you can even print it!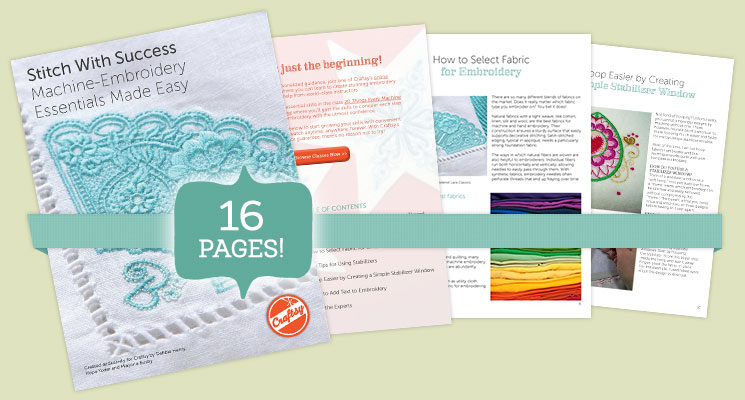 What makes Bluprint guides so great?
Bluprint guides are one-of-a-kind resources you can use to improve your skills anywhere, anytime. These instantly downloadable PDFs are photo-filled and printable, so you can use them however works best for you. Full of tips, tricks, tutorials and expert advice, it would be a shame not to download one!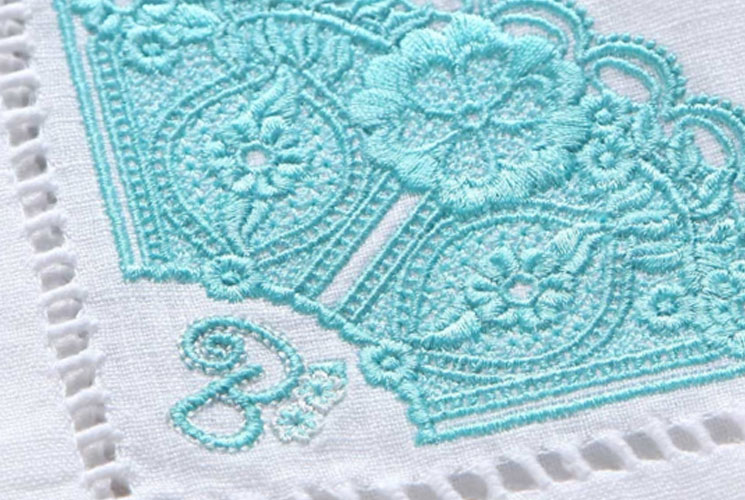 What will my guide cover?
In 16 detailed, photo-filled pages you'll learn about:
Choosing the right thread and fabric
Picking the right machine for you
Top tips for working with stabilizer
Hooping made easy
Adding text to embroidery
And more!
Get my FREE guide »