As if knitting on needles wasn't enough, the latest craze to hit the yarn world is loom knitting! Wondering what it is and how to learn the craft of the loom? Grab a cup of tea, sit back and enjoy. We are here to teach you!
Both fast and fun, loom knitting is an older art that recently became popular again. You can create scarves, sleeves, hats and even socks on a loom. You will need just a couple of supplies including a loom, a hook and some yarn. Casting on is easier than on needles, you simply make a series of loops around the loom and then make a second series of loops on top of the first ones. Next you take your hook and lift the bottom loop over the top and proceed around. Once you are finished with the last loop, you make a new row of loops on top and repeat the process. Rinse, lather, repeat. That's all there is to it!
Looms are available in a variety of sizes and shapes: round, oval, rectangular or swirled. Some have a single row of pegs called single rakes; while others have two rows of pegs called double rakes. When determining the right size for your loom, consider how large you want your knit piece to be. The gauge of the loom speaks to the size of the knit stitches and the thickness of yarn that it works best for.
Each peg of the loom functions as a piece of a knitting needle. There are various methods of wrapping yarn on the pegs that can create a variety of stitches and patterns. Single rake looms create knit fabric that can have a right and wrong side to them, while double rake looms are usually used to make a double knit fabric where both sides are "right" sides.
Here are a few projects we've found right here on Bluprint that were crafted with loom knitting!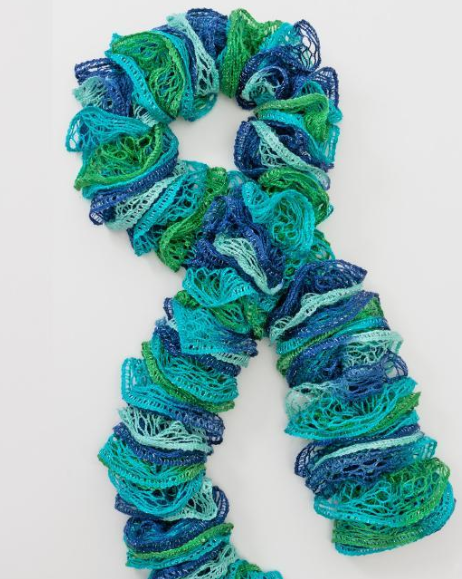 [one_half_last]Simplicity has a great ruffle knit scarf that was done on a loom as well! This scarf is flirty and fun! The pattern shows you three different methods for making a pretty scarf on a round loom, long loom or 8-peg jumbo spool knitter.[/one_half_last]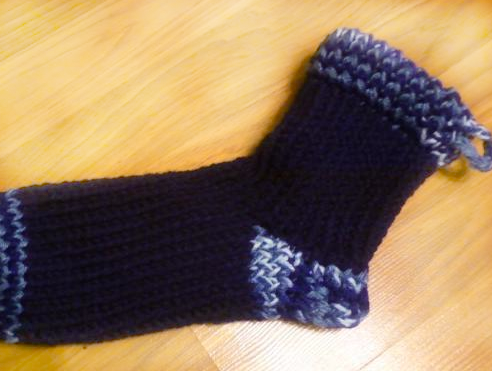 [one_half_last]Bluprint user petra_emilie_gisela made these adorable stockings on a loom after she wasn't able to find a pattern she liked. She created them in a couple of colors and even made a loop to hang them. Positively creative![/one_half_last]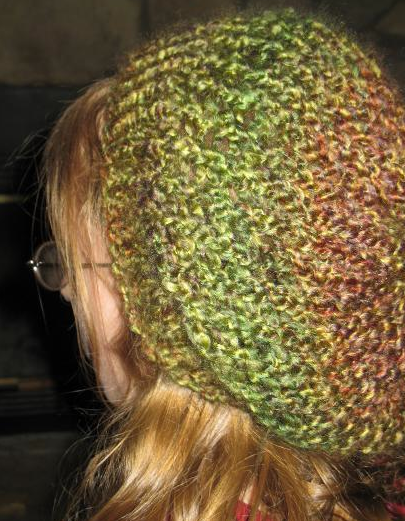 [one_half_last]Onyx95 made this amazing knit slouchy hat on a loom! The detail is beautiful and the colors of the variegated yarn really add to the chic look.[/one_half_last]
Now that we've shown you a few projects, will you try your hand at loom knitting?
Be sure to come back to the Bluprint blog tomorrow to enjoy the Free Pattern Friday roundup of fabulous FREE knitting patterns.