Happy birthday, May babies! To celebrate your springtime birthday (you lucky ducks, you!), we're fawning over lily knitting patterns this month. While we can't re-create that amazing fragrance that lilies give off, we can re-create some of the beautiful petals and colors in yarn.
While we're celebrating all things lily today, keep in mind that the official May birth flower is lily of the valley. When you're checking out the lily knitting patterns, pay special attention to the lily of the valley knitting stitch that pops up in some of them. The lily of the valley stitch is a traditional stitch in Estonian lace, but it appears in many different versions in our lily knitting patterns.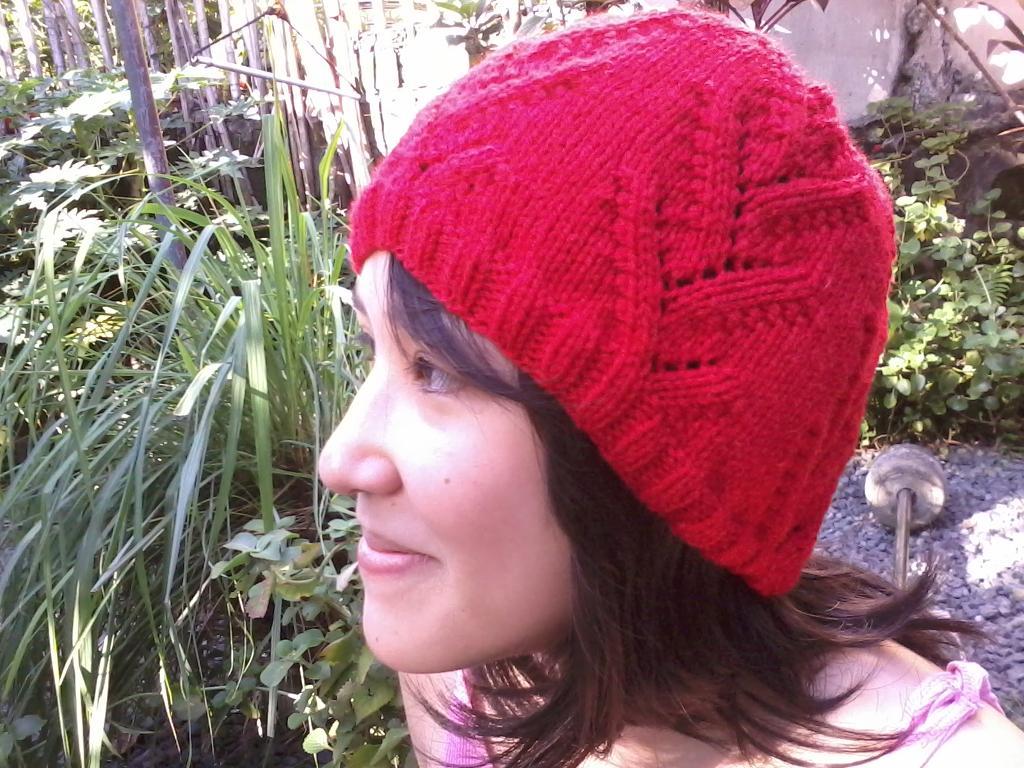 Photo via Bluprint member EdwinaAU
Lily of the valley hat
The classic lily of the valley stitch is hard at work in this cozy hat. Designer EdwinaAU suggests using a solid-color yarn if you really want to show off the pretty stitch definition. The pattern is FREE, so download it today and you'll be on your way to mastering the lily of the valley stitch!
Get the FREE Lily of the Valley Hat pattern.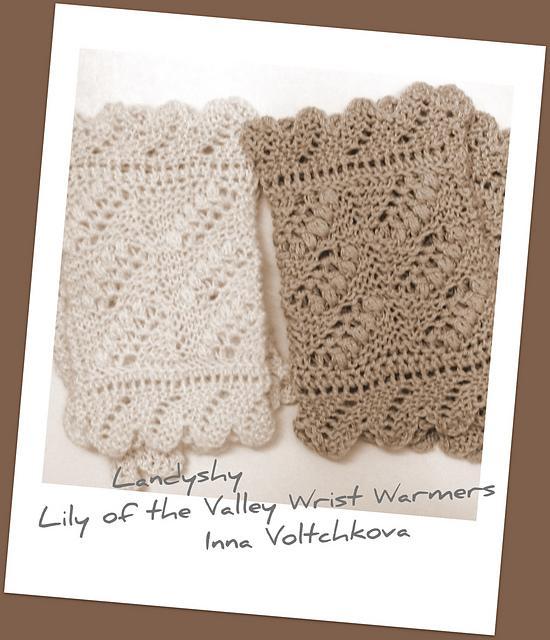 Photo via Bluprint member RussianKnitting
Lily of the valley wrist warmers
A delicate flower deserves a delicate pattern to match. The lily of the valley motif is combined with traditional Orenburg lace for a pair of lacy, elegant wrist warmers. These are great for practicing your lace skills, since they're so much smaller than a lace shawl! If you're new to lace knitting, give these a go and then move up to some more advanced lace knitting.
Get the Lily of the Valley Wrist Warmers pattern.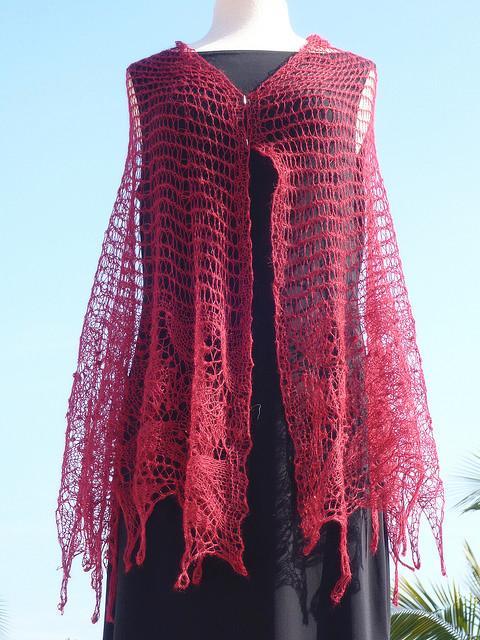 Photo via Bluprint member Kristin Omdahl
Sweet lily knit lace shawl
Yowza, talk about a gorgeous lace shawl! The lily of the valley knit stitch contributes a gorgeous pattern to the bottom border of the shawl while the rest is in a simple lace pattern that won't make your head spin.
Get the Sweet Lily Knit Lace Shawl pattern.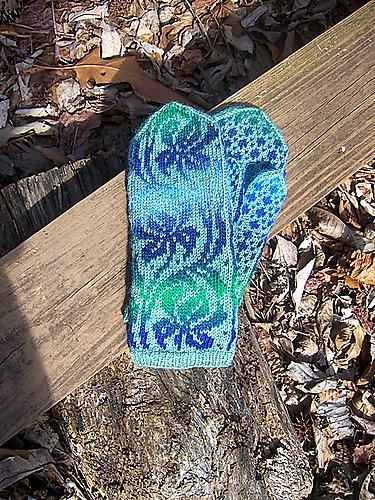 Photo via Bluprint member Kulabra Designs
Blue lily mittens
Start on these mittens now and you'll have them when the winter sneaks up on us again. I love mittens knit in bright colors — especially with flowers — because they remind me of spring even when it's freezing outside.
Get the Blue Lily Mittens pattern.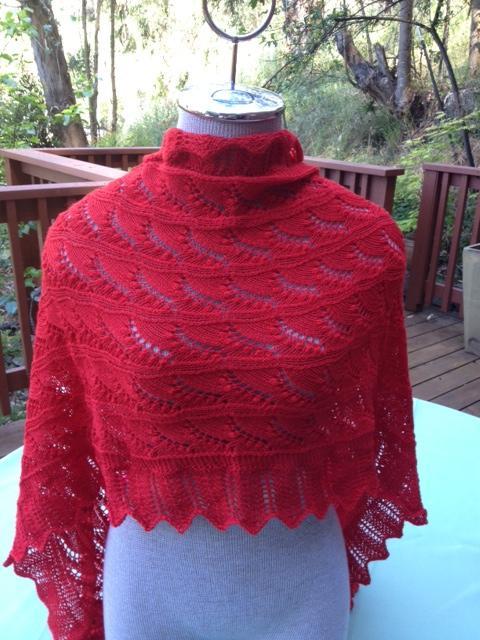 Photo via Bluprint member echo9296
Lily of the valley shawl
We're in awe of how Bluprint member echo9296 used the lily of the valley stitch to make this beautiful shawl. It's just as appropriate for special occasions as it is a walk in the park.
Read more about the Lily of the Valley Shawl here.
[box type="shadow"]
There's a lot of enviable lace knitting in these lily knitting patterns. Want to become a lace expert? There are plenty of Bluprint lace knitting classes for every level. Try Lace Knitting: Basics and Beyond with Eunny Jang for an awesome intro to lace knitting. If you're a bit more advanced and already have some lace knitting experience, try Lace from the Inside Out: Advancing Lace Techniques with Laura Nelkin.
Want more springtime knitted flowers? Check out the violet, our February flower of the month, the daffodil in March, and the April daisy knitted flowers.
[/box]
What's your birth month flower? Do you use it in your knitting?