Summer flowers are at their most beautiful in July, and you don't have to be a professional gardener to appreciate this month's lily crochet patterns!
We aren't playing favorites when it comes to our lily crochet patterns. You'll find every type of lily here, from water lilies to calla lilies. Our Bluprint designers are showing off the pretty flower in all kinds of ways, including lily crochet patterns for rugs, blankets and even diaper covers. And of course, you can turn most of these lilies into anything from a bouquet to an embellishment.
Grow a garden of lilies without an ounce of soil with these 7 lily crochet patterns!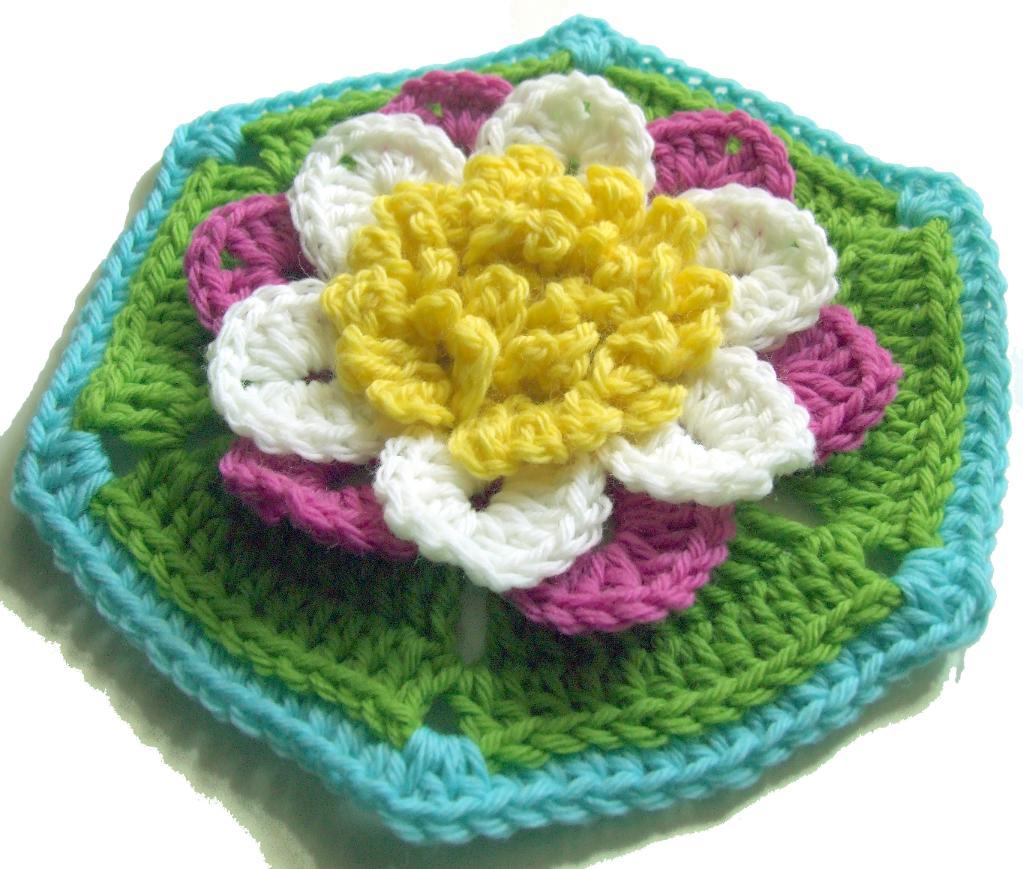 Photo via Bluprint member WoolnHook
Water lily hexagon
Crochet a few — or even dozens! — of these hexagons and piece them together to make anything from a tote to a blanket. When you stitch this crocheted lily, you'll also learn a really cool stitch, called "astrakhan," which helps forms the loops in the center of the water lily.
Get the water lily hexagon pattern here.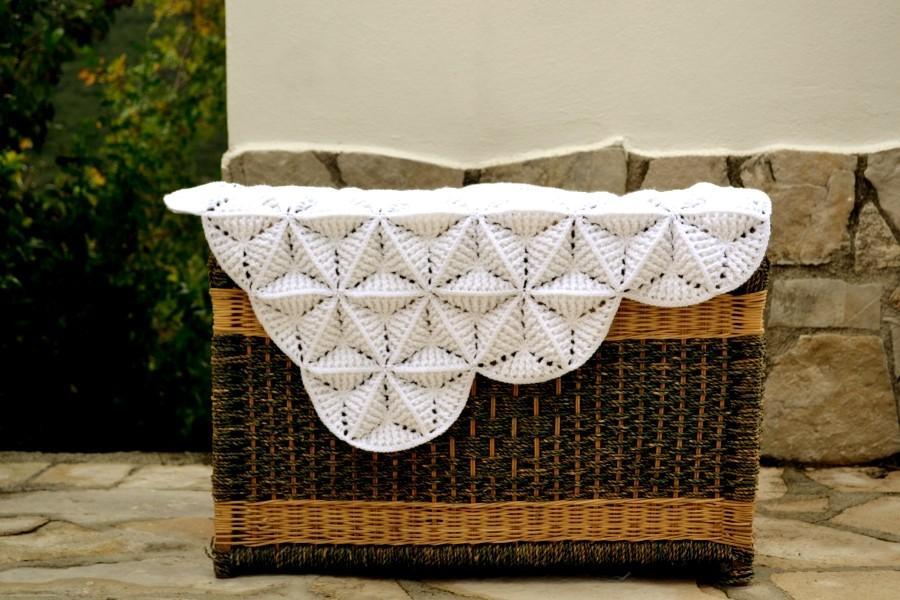 Photo via Bluprint member ravliki
White lily blanket
Even though a white lily inspired the design of this perfectly pretty blanket, you could use whatever color of yarn you'd like. And lucky for those of you who hate seaming, this blanket pattern includes seam-as-you-go instructions, so that you're not stuck sewing all the squares together at the end.
Get the white lily blanket pattern here.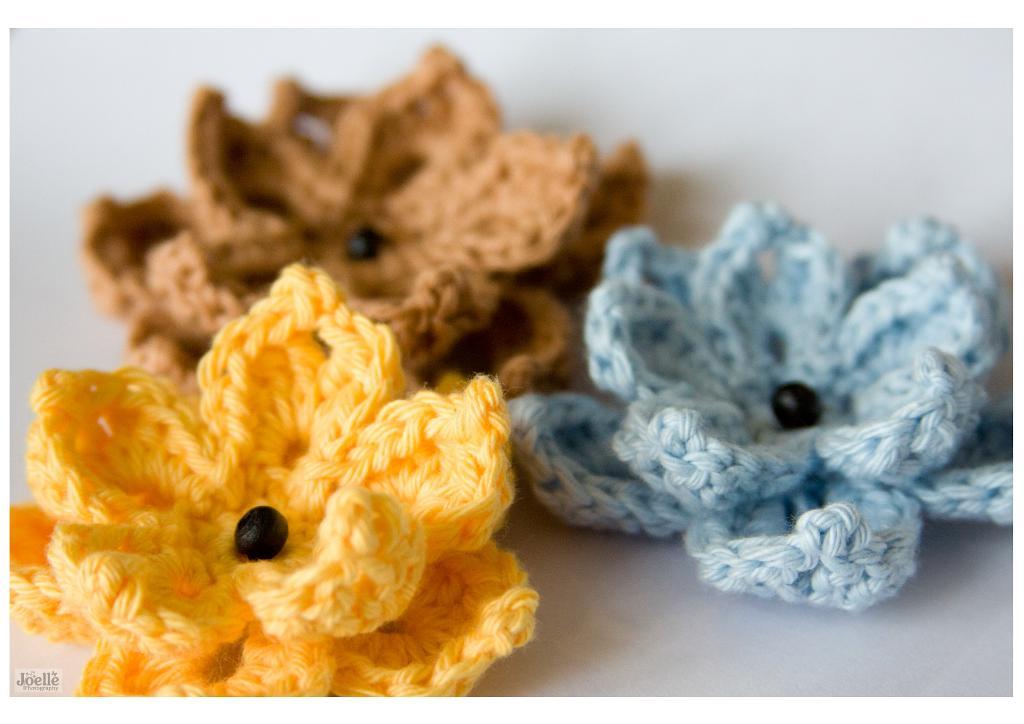 Photo via Bluprint member joelleart
Water lily flower
This crocheted lily is for all our crocheters who like to experiment with their patterns. Whip one up and get the hang of the pattern, then experiment by mixing different yarns and colors. Wouldn't these be cute strung together on a necklace? And the possibilities for the bead or button in the middle are endless, too.
Get the water lily flower pattern here.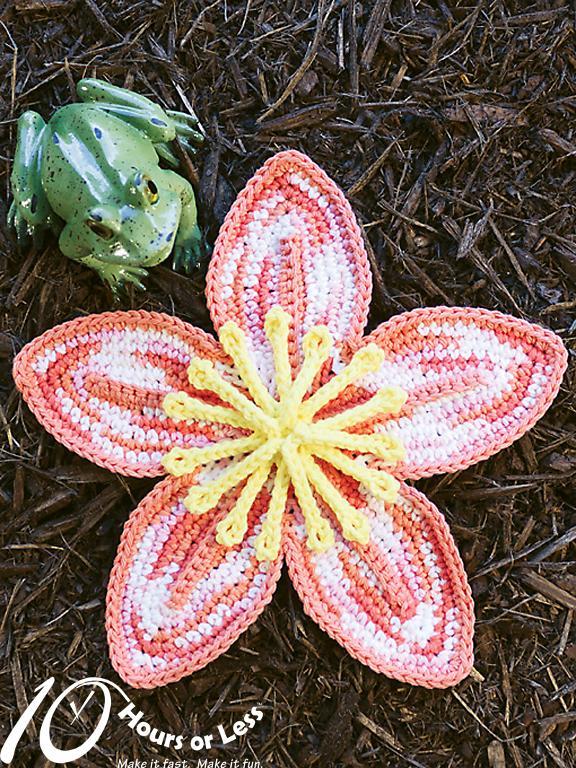 Photo via Bluprint member 10HoursorLess
Lily dishcloth
No one can admit to having fun while doing kitchen chores, but I'm wondering if this lily dish cloth might make the job a little less painful. It would definitely look pretty in the kitchen when you're not using it! You can expect to spend about three hours crocheting this project, so it works up pretty quickly.
Get the lily dishcloth pattern here.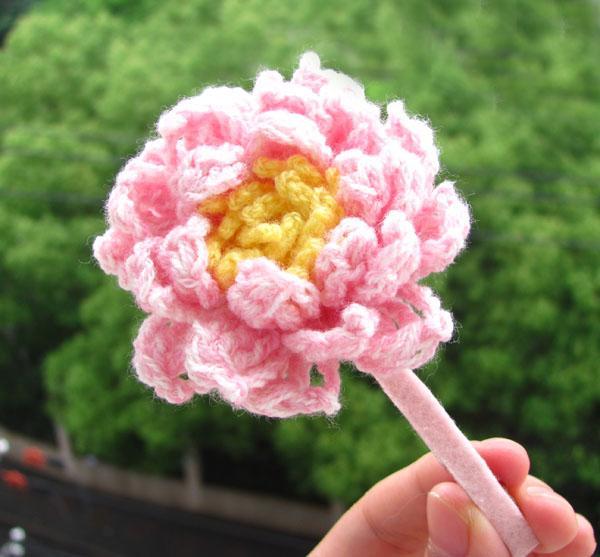 Photo via Bluprint member yofi design
Water lily hair barrette
Few things scream "summer" more than flowers in your hair. This pretty crocheted lily is attached to a barrette, so it slides easily in and out of your hair. Not crazy about hair accessories? Instead of the barrette, attach a brooch pin instead. You can also sew the flower right onto a bag, jacket or other accessory for an instant embellishment.
Get the water lily hair barrette pattern here.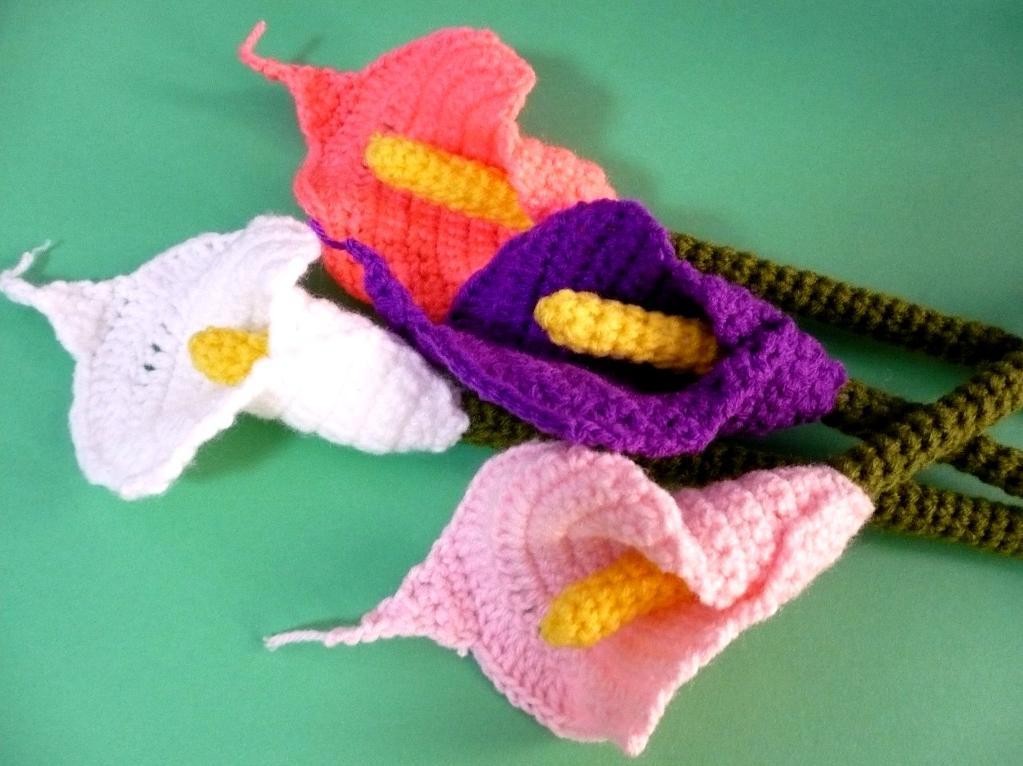 Photo via Bluprint member Amy_Lim
Calla lilies
If you can crochet in the round, these calla lilies will be a snap for you. Designer Amy_Lim suggests crocheting several of these and displaying them in a vase, or even attaching them to a gift bag as a little something extra. Plus, these are perfect for using up those pesky yarn scraps!
Get the calla lilies pattern here.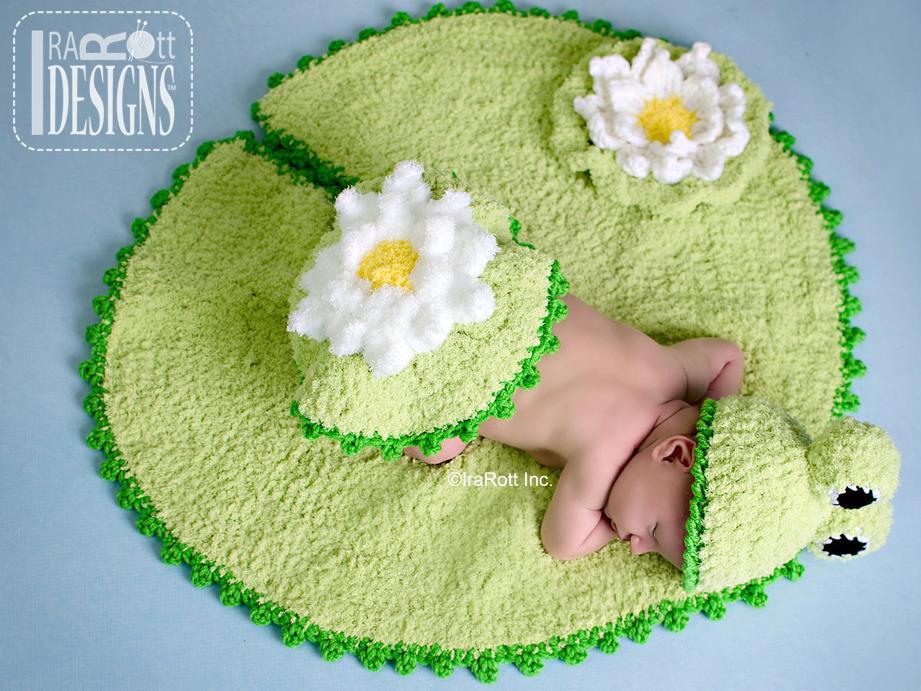 Photo via Bluprint member Ira Rott
Baby frog on a lily pad
Good luck finding a lily pad cuter than this one! This lily-themed pattern set comes with instructions for a hat, rug and diaper cover. Wouldn't it be great for a nature-themed nursery? If you crocheted a couple of extra rounds on the edge of the rug, you could even have a nice baby blanket.
Get the baby frog on a lily pad pattern here.
Have you been keeping up with our flowers of the month? We're knitting and crocheting them, so be sure to check out some of the other flowers in the series, like carnation patterns, violet patterns and daffodil patterns. You'll have an entire garden before the summer ends!
What's your favorite flower to crochet?