We all have our knitting crushes. Whether it's a favorite designer, Bluprint instructor, or just a knitter in our stitch group, there's someone out there we all admire and claim as our knitting crush. For me, that knitter is Lily Chin.
Even if you're a beginner knitter, it's possible you've already heard Lily Chin's name floating around. In fact, many Bluprint members list Lily in their bios as one of their inspirations. Lily Chin is not only a famous knitting designer who's worked with big names like Ralph Lauren and Vera Wang, but she also won the title of fastest crocheter back in 2004.
Lily Chin's Lace Dress. Photo via Bluprint member Vogue Knitting
In honor of Valentine's Day, here's a little tribute to Lily Chin, my knitting crush, and some of her contributions to the world of knitting.
Lily's designs
The first design of Lily's that I saw was actually a crochet lace dress. But I soon discovered that there was some lacy goodness in her knitting patterns, as well. (Just look at the Lace Dress above if you don't believe me.)
What I love about Lily's designs is that she creates garments you normally wouldn't even consider taking on. Knitting a dress? I said no way until I saw Lily's dresses. And while there are plenty of classic, one-color designs in her collection, there are also dozens of very colorful designs.
Sure, Lily's work has appeared on runways and other high fashion outlets, but she worked her way there. As a teenager, Lily sold her original creations to friends, then in college she started knitting production pieces to pay her tuition. She courted knitting magazines and sold her designs to them, and eventually she found herself working with designers like Ralph Lauren, Diane Von Furstenberg, and Vera Wang. Whoa.
You can see more of Lily's designs on her web site.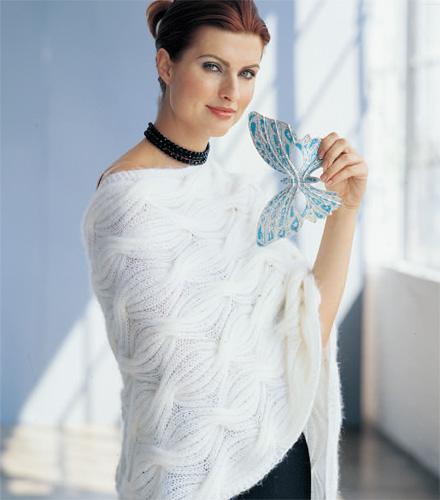 Lily Chin's Cabled-Rib Shawl. Photo via Bluprint member Vogue Knitting
Lily's skills
Lily isn't just a designer. She's a mad-fast crocheter! She earned the title of World's Fastest Crocheter in 2003 and 2004. (See her fast stitching in motion here!)
In 2003, Lily even managed to grab a spot on The Late Show with David Letterman, where Dave challenged her to crochet a sweater from start to finish during the show. I dug up some old videos of Lily's appearance on Late Show with David Letterman.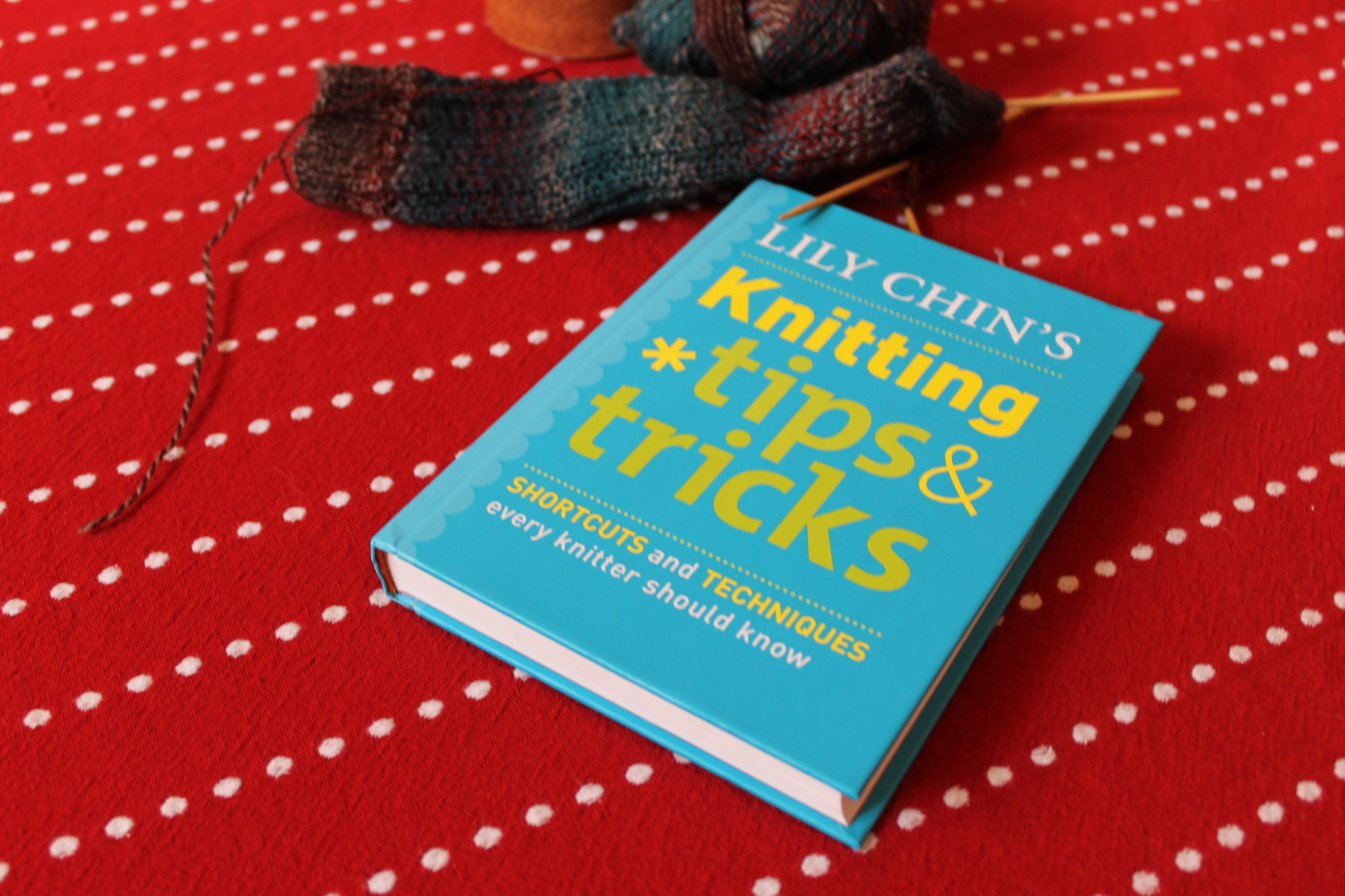 Lily's classes
I was starstruck to take Lily's Knitting Tips and Tricks class at Vogue Knitting Live in New York City a few years ago. Lily brought a lot of energy into the room, and I learned so much from her in just a few hours. From how to calculate how much yarn to reel off for a long-tail cast on to the uses of dental floss in knitting (yep, there are a few!), Lily covered topics like these without taking a breath.
The class is actually based on her Knitting Tips and Tricks book (pictured above), which I immediately purchased after taking the class. Even if you've never met Lily in person, her voice comes across very clearly in the book. One of my favorites: "I view swatching much like dating. You want to try things out before you commit." So true!
There are so many inspirational designers out there like Lily. And remember: you don't have to be famous to be inspirational. Your inspiration could be sitting right next to you at your stitch group!
Special Savings on Popular Knitting Classes
Learn from the best instructors. Get up to 33% off classes you can watch anytime, anywhere, forever.Enroll now to save »