Being a photographer can be really hard on your back when you feel the need to carry all your gear everywhere you go. When I travel (for fun or for work), I want to make sure I have everything I could possibly need to get great photos but I don't want to overburden myself along the way. Is there a middle ground between traveling light and superb image quality?
I recently rented a Fuji X100s digital camera for a week. Some photography professionals have been swapping out their DSLRs over the last year or two for these smaller, lighter, mirrorless, crop sensor cameras. Some pros use them as travel cameras and some use them for a large percentage of their paid work. I wanted to see what all the buzz was about and in the meantime got to thinking about how to travel with a lightweight photography kit.
Let's talk about the options for lightweight photography kits: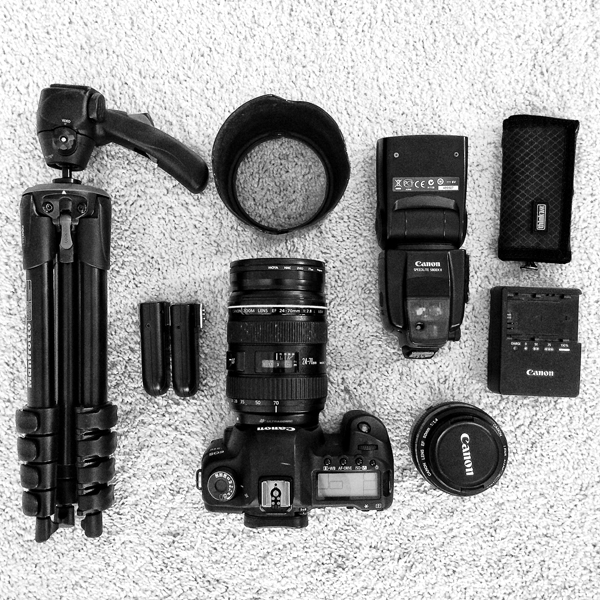 Mirrorless cameras
First, let's discuss the Fuji X series and other mirrorless cameras. Fuji and Sony seem to be on top of the mirrorless movement at the moment. Just about every major manufacturer has a mirrorless option right now, all at varying levels of quality. I expect the quality of every company's offerings to increase very quickly and the playing field to change over the next few years.
These cameras are great for travel. They have smaller bodies than DSLR because they don't have to make room for a mirror. I can't speak for anything but the Fuji I tried, but these lenses are smaller and lighter too.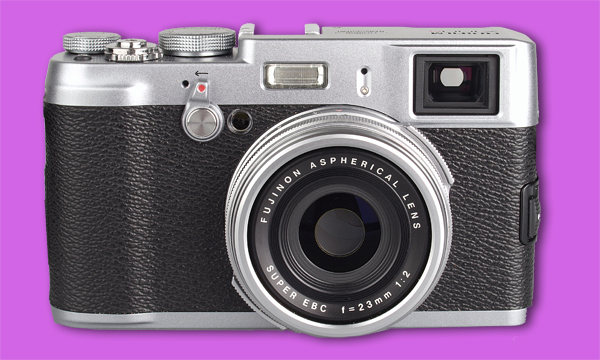 The other major advantage they have for travel is their ability to sync with a flash at faster shutter speeds. Since they do not have a mirror to flip they are able to sync with a flash at up to 1/2000 sec. This makes them 3-4 stops faster than a DSLR. If your shutter speed is 3 stops faster, then you can open your aperture 3 stops more, meaning your flash has 3 more stops of power. With all this extra light, you can carry speedlights with you instead of more powerful studio strobes —further lightening your load.
The Fuji does have a smaller (APS-C) sensor than my DSLR. After using it for a week I decided that the difference in image size and quality is not enough to keep me from getting great travel photos or something that a client would be disappointed in. I'm not ready to completely abandon my DSLR for travel. I still prefer the ease of use, the familiarity, and the faster autofocus of my camera. There are other ways to travel lightly without investing in a whole new system.
Prime lenses
Years ago, I assumed I would want to have a full range of focal lengths available while on the road, all the way from 16mm to 200mm. After carrying around three very heavy zoom lenses to cover these bases for many years, I discovered that I could still get great travel photos with one zoom or a few prime lenses.
Now, I'd be completely happy with a 35mm, a 50mm and maybe an 85mm. I have to shuffle my feet a little more to get the right composition without a zoom lens, but when you're traveling, you should be moving around anyway, right? Explore the space! The primes don't have to be the heavy L-series ones either. The middle-of-the-road primes work just fine for this kind of stuff.
Smaller DSLRs
The Fuji X100s has a cropped sensor (APS-C) in it. This got me thinking that I could possibly use a relatively inexpensive DSLR and achieve similar results. The new cropped sensor DSLRs are pretty small and lightweight and have fantastic image quality. It's not the same quality as my primary full-frame camera, but it sheds some weight from my kit and still gets the job done.
Travel gear
Camera and lens selection are the main ways to trim down your travel kit for lightweight photography, but there are some other things you can do. Small travel tripods can replace bigger, heavier tripods. Radio triggers can double as a remote shutter release. It may take up less room and weight to take one extra high-capacity battery instead of your charger for quick trips.
Finally, if your camera is good with high ISO, you may be able to get away without carrying a flash if you won't be in many dark situations.
Learn how to take stunning travel photos!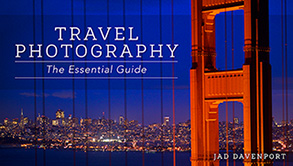 National Geographic photographer Jad Davenport shows you how to go beyond a standard snapshot and capture your trip in masterful shots in Travel Photography: The Essential Guide. Sign up today to unlock the secrets to harnessing natural light for stunning landscape photos any time of day.
Enroll Now >>
What makes online Craftsy classes great?
Learn for life! With lifetime access to your classes, you can watch lessons at your preferred pace and easily revisit your favorite concepts with just a click.
Kick up your feet! Enjoy classes anytime from the convenience of your home or even on-the-go with our mobile apps.
Get personalized guidance! Ask your instructor questions to receive all the answers and feedback you need to succeed.
Love it! There's no risk in trying with our 100% money back guarantee.