Before you learn how to make the ambrosial food known as lemon brownies, perhaps it's best to learn what they are and what they are not.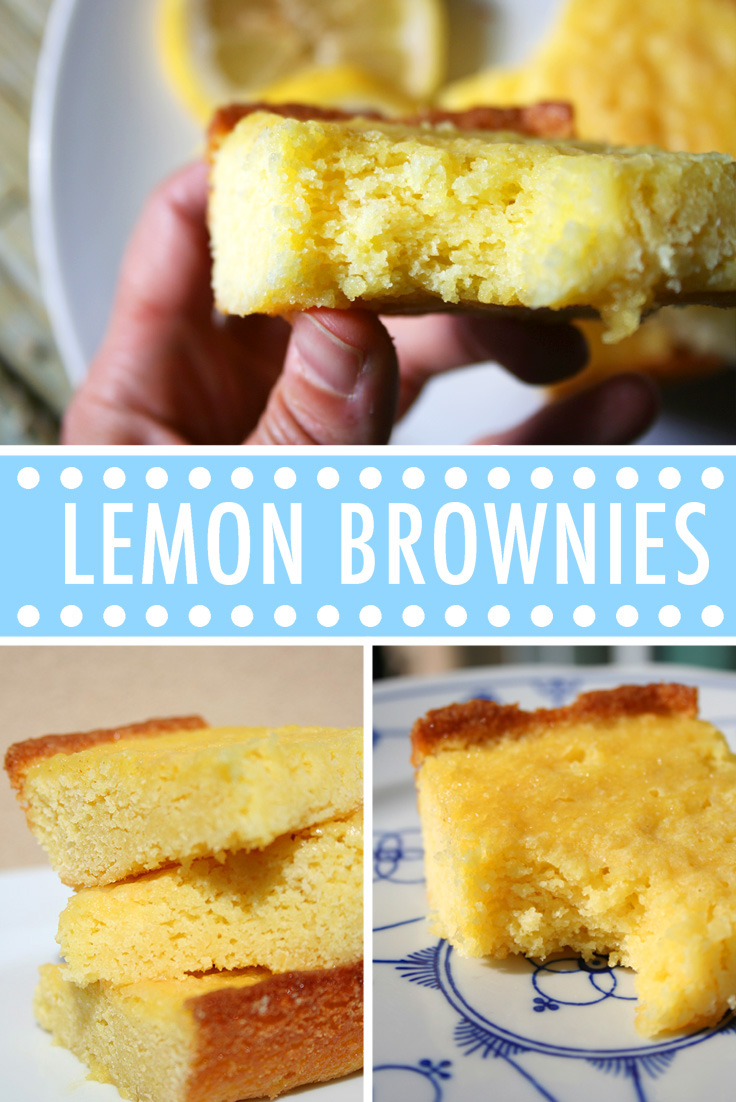 Photos via CakeSpy
Make Easy, Elegant Desserts That Delight!
Embrace simple techniques, minimal ingredients and make-ahead recipes for your most decadent sweets yet in exclusive online video lessons with award-winning cookbook author Nick Malgieri. Enroll Now »
Technically, lemon brownies are not brownies at all. There's no chocolate or cocoa contained in the batter. The recipe invites no argument about whether or not nuts should be added or whether or not chocolate icing is appropriate. So why call them brownies? It's the texture, rather than the flavor, that inspires the name: these bars have the same fudge-meets-cake-like texture of a brownie, but with a sun-kissed, dazzlingly tart lemon flavor. Where lemon bars have a smooth, almost lemon-curd-like texture, these lemon brownies have an ooey gooey texture that can only be placed in the "brownie" category.
Put in simple words: if you love lemon, you'll want to pucker up for this sweet pick-me up.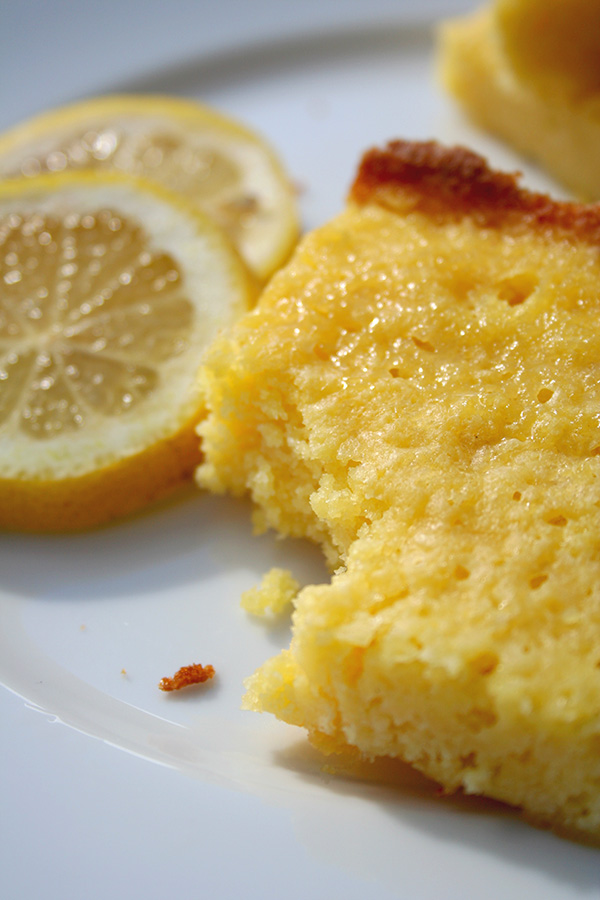 Lemon brownies recipe
Makes 24
Ingredients:
2 cups granulated sugar
1 1/2 cups all-purpose flour, sifted
1 teaspoon salt
1 cup (2 sticks) unsalted butter, melted and slightly cooled
2 tablespoons freshly squeezed lemon juice
1 teaspoon lemon zest
4 large eggs
1/2 teaspoon vanilla extract
2-3 drops yellow food coloring (optional)
Step 1:
Position a rack in the middle position in your oven. Preheat the oven to 350 F. Generously grease a 9×13-inch baking pan on the bottom and sides; set to the side.
Step 2: 
In a medium bowl, stir together the sugar, flour, and salt. Set to the side.
Step 3:
In a stand mixer or by hand, stir together the butter, lemon juice, and lemon zest until combined. 
Step 4:
Add the dry ingredients to the butter mixture in the stand mixer. Add the eggs and vanilla. Beat everything until it becomes a cohesive, smooth mixture. If you'd like your mixture to be bright yellow, add in a few drops of lemon food coloring and stir until combined.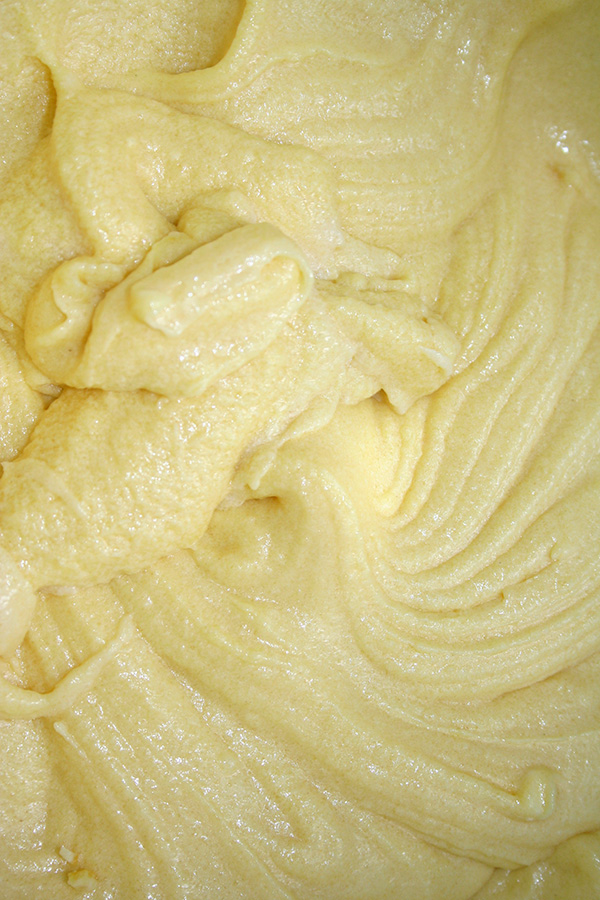 Step 5:
Pour the thick batter into the prepared baking pan. Bake in the preheated oven for 30 minutes, or until lightly golden on the top and edges and set in the center. If the edges appear to be browning more rapidly than the center, tent the edges with foil. This will slow down the baking on the quicker-to-bake edges, so that your brownies can bake evenly.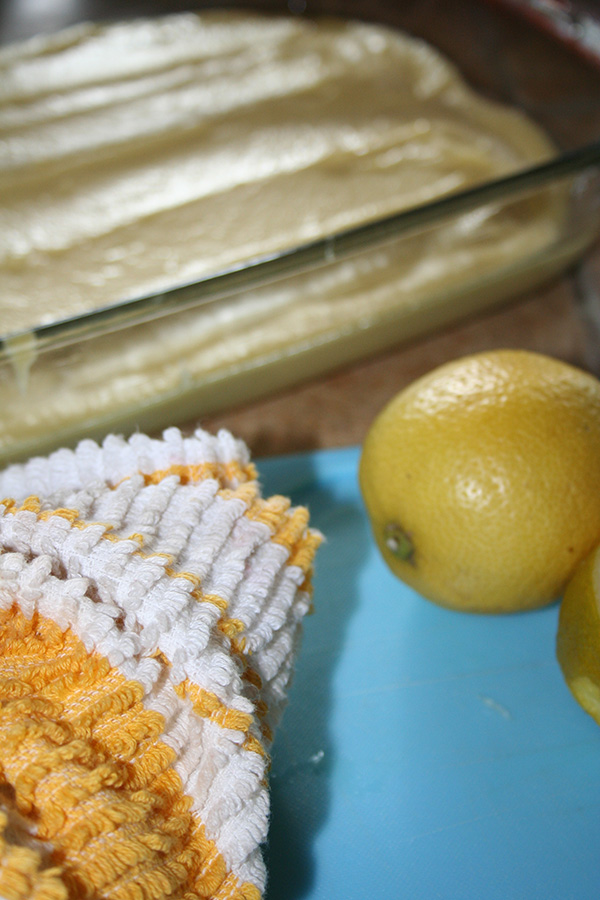 Step 5:
Once done, remove from the oven and transfer the pan to a wire rack to cool completely. Cut into slices and serve.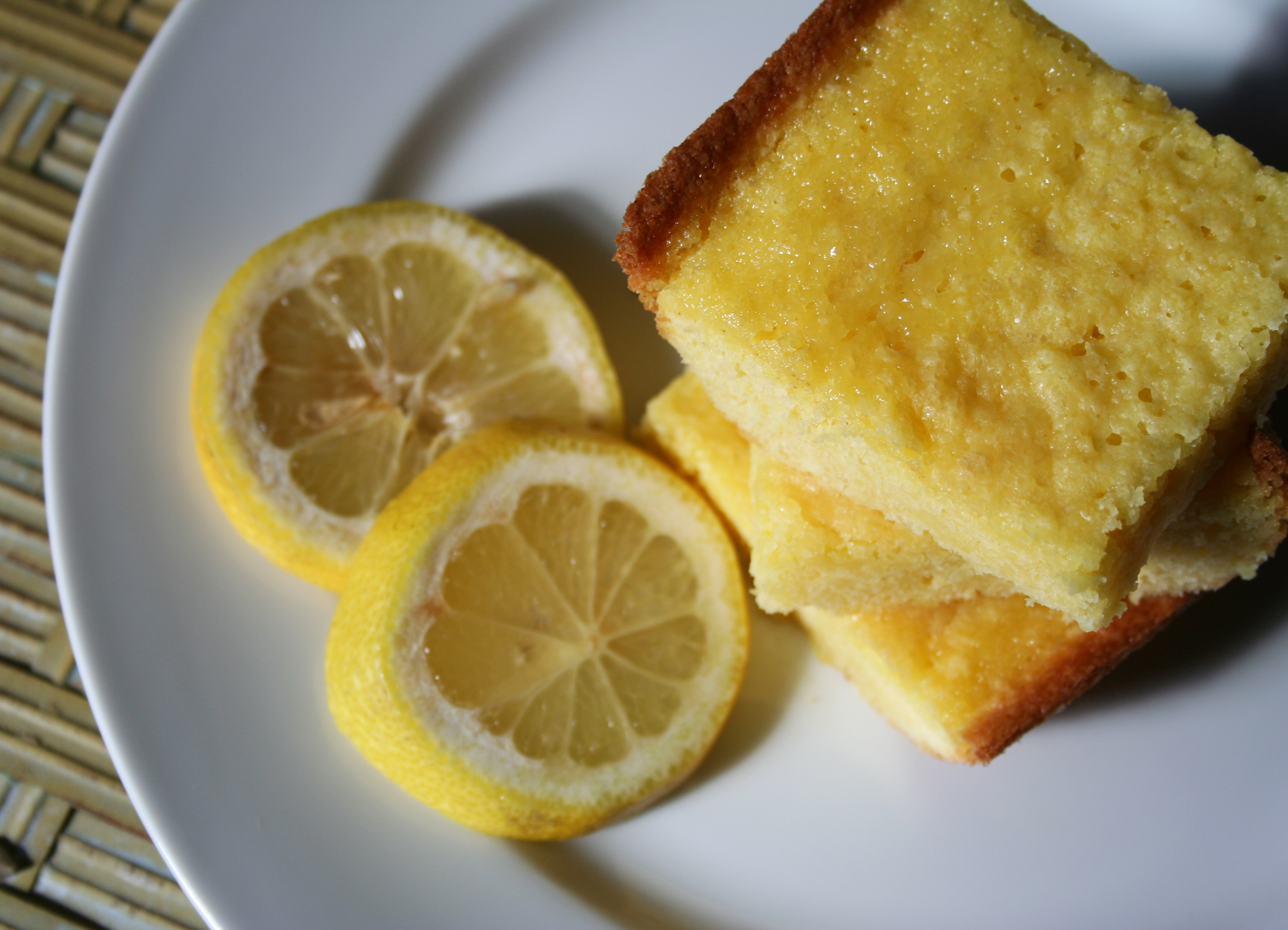 Recipe notes:
Want to garnish these bars? You can drizzle them with melted white chocolate, dust them with confectioners' sugar, or make a simple glaze by combining 2 tablespoons of lemon juice (in addition to the amount specified in the recipe) with 1/2 cup of confectioners' sugar. 
Prefer a different type of citrus? This recipe would also work with limes. While orange could be substituted as well, the less assertive flavor of orange will yield more delicately flavored brownies. 
For an extra lemony flavor, substitute lemon extract for the vanilla extract called in the recipe. 
Make Easy, Elegant Desserts That Delight!
Embrace simple techniques, minimal ingredients and make-ahead recipes for your most decadent sweets yet in exclusive online video lessons with award-winning cookbook author Nick Malgieri. Enroll Now »