Reach deep inside and find your inner Jane Fonda. No, no, not the skin-tight, high-cut leotard. I'm talking leg warmer knitting patterns here.
A lot of ladies are under the impression that leg warmer knitting patterns will make them look like the instructor from an 1980s workout video. But legwarmers don't have to be paired with leotards.
Here are some of our favorite leg warmer knitting patterns that won't make you look like you just stepped out of Flashdance.
Photo via Vogue Knitting
1. Leg Warmers
Grab your smallest double-pointed needles for these leg warmers that show off your brilliant lace knitting skills. I love these paired with ankle-high boots, but they'd work with lots of other types of shoes, too.
Photo via Mac N Me
2. Leg Warmers and Socks
Everything you need for toasty toes is included in this pattern. Make either a leg warmer or a sock that features this cool cable pattern down the center. The ribbing will make sure the leg warmer stays in place without sliding down your leg after just a few steps.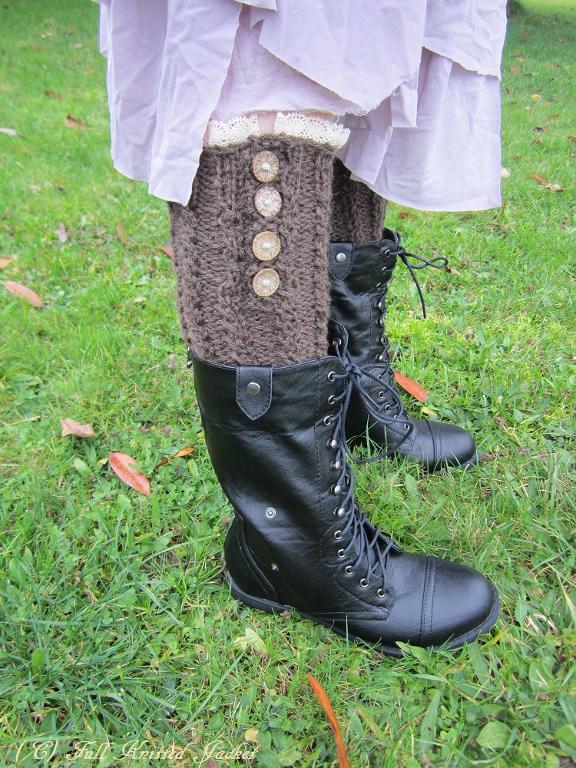 Photo via Morae
3. Dainty Cable Leg Warmers
There's just something about a lace-trimmed leg warmer that I really dig. They look great with Mary Janes or even boots like the ones pictured here. Designer Morae recommends adding as many layers as possible to make them even more luxurious.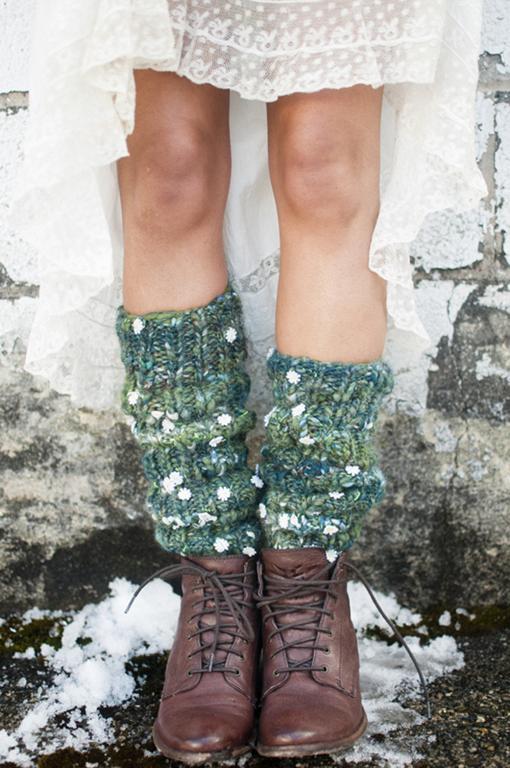 Photo via Knit Collage
4. Chelsea Morning Leg Warmers
If you love a leg warmer with a stirrup, this is the pattern for you. Not crazy about stirrups? Just make the two-skein version. And nope, those daisies were not stitched on after knitting; they're actually part of designer Knit Collage's daisy chain yarn.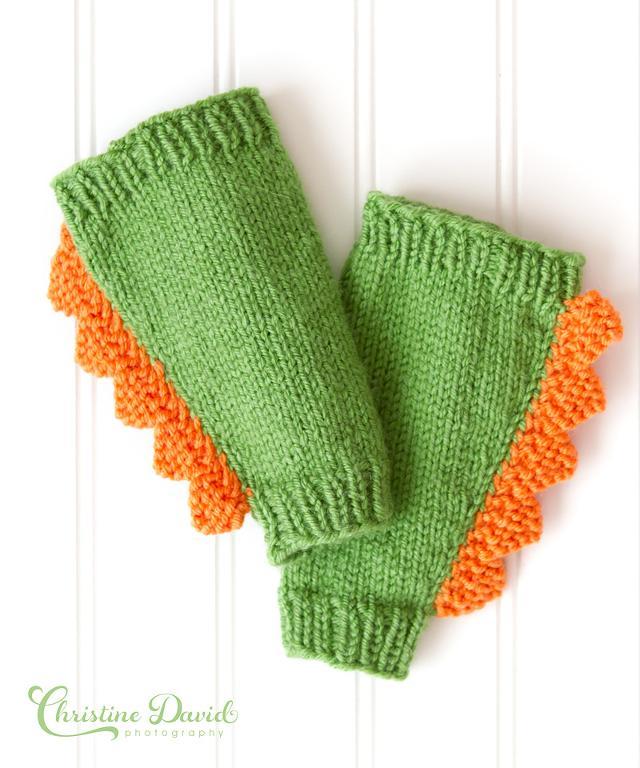 Photo via nonapearl
5. Dinosaur Leg Warmers
I was secretly hoping this pattern included adult sizes. Perhaps some size adjustments are in order? In the meantime, knit these up for any kid you know from newborn to size 3T. It would make a great birthday or holiday gift!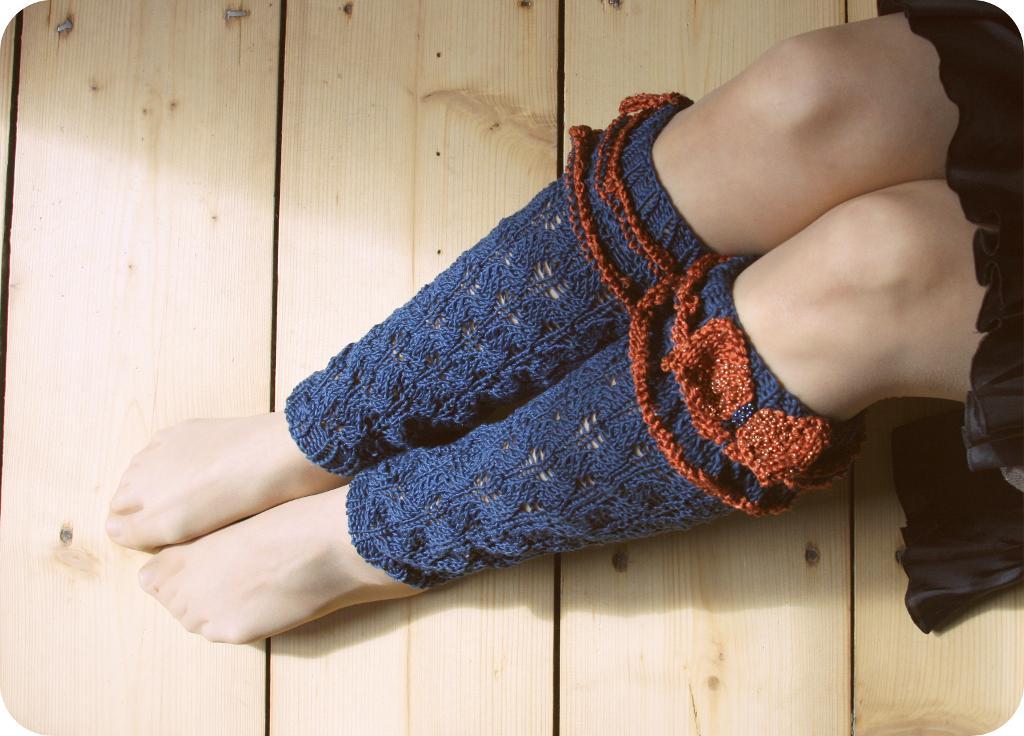 Photo via Muki Crafts
6. Lace Leg Warmers
I'm not sure what's more awesome: the lacy body or the edge adorned with a bow. The lacy design will look great paired with nearly any pair of shoes, and the bow at the top would look adorable peeking out from your boots.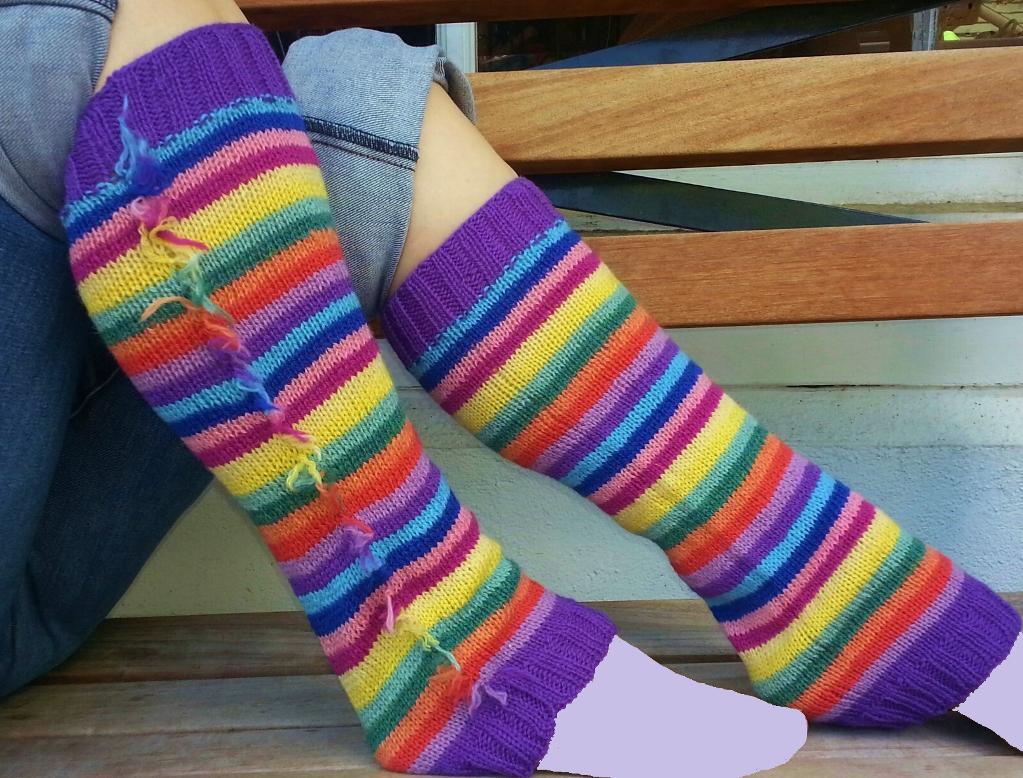 Photo via Patchworks by D
7. Life Savers Leg Warmers
Changing colors is a breeze when you fringe the edges, leaving you less ends to weave in. Grab your leftover sock yarns and create a color palette you like — even if it doesn't resemble a package of Life Savers.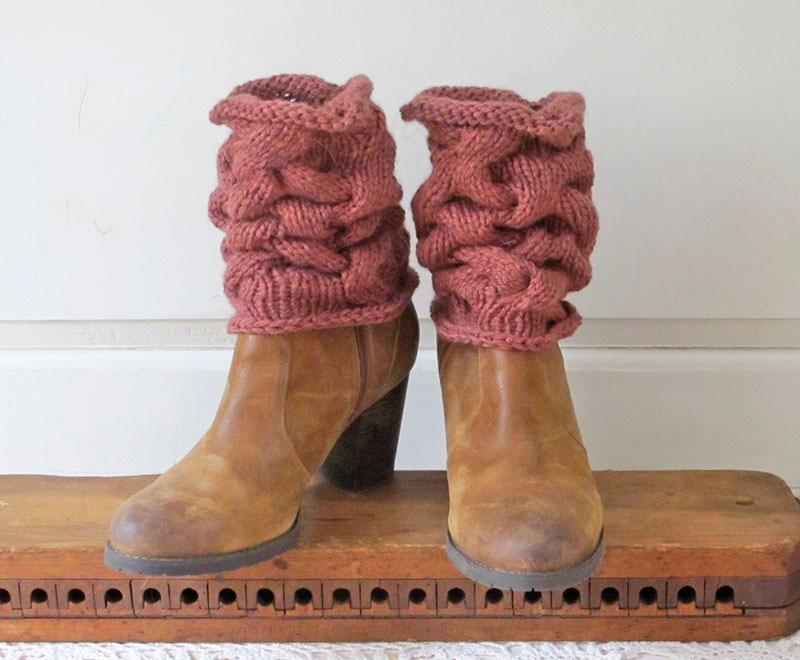 Photo via Jwrobel
8. Cabled Leg Warmers
Leg warmers don't necessarily have to stretch the length of your entire leg. Take these cabled leg warmers, for instance. Designer Jwrobel designed them for cross country skiing, but I think they look just as good with street shoes.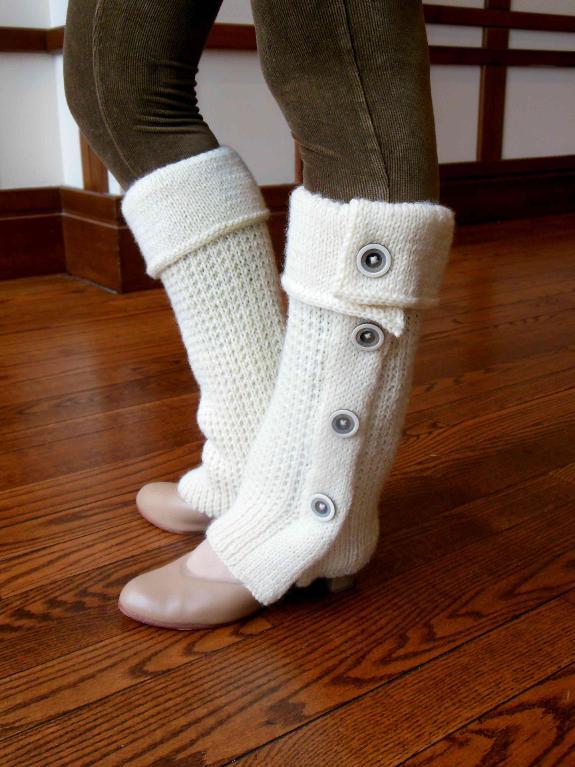 Photo via RedHerringKnits
9. Tout Boutonne Leg Warmers
The stitch on this leg warmer is cozy and textured. The ribbing in the calf ensures that the leg warmers stay put, even when you're running around a lot. The decorative buttons give the leg warmers a look that's more unique than most other pairs.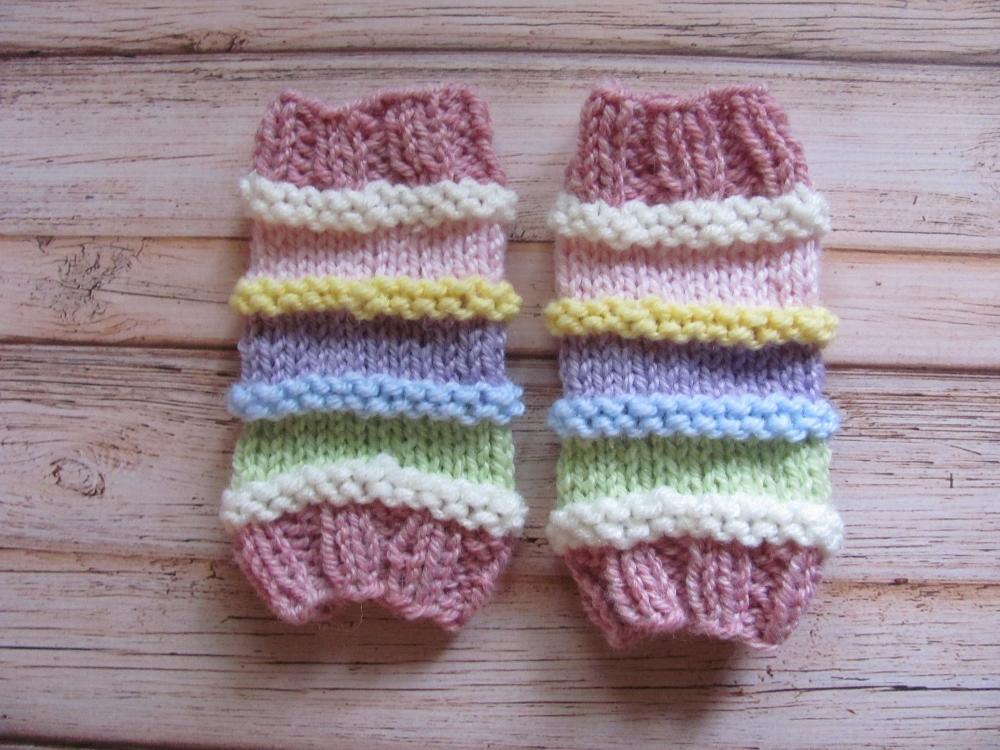 Photo via totzhatz
10. Leg Warmers
This little pair of leg warmers uses the Magic Loop method. Give it a try if you're not familiar with it, or just use your favorite in-the-round method. This is another great way to use up your stash yarns!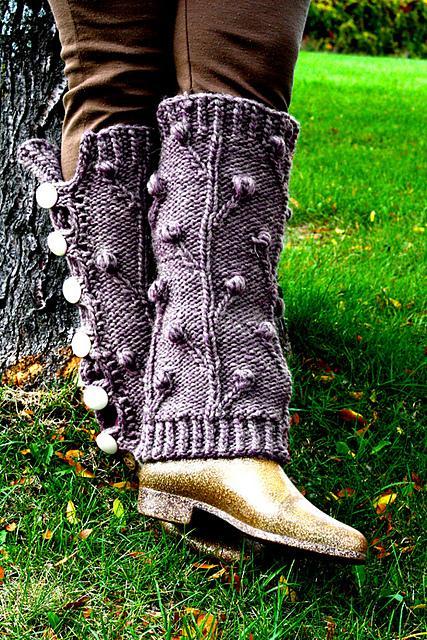 Photo via ClaraBeauty
11. Ironforge Leg Warmers
If you've never knit nupps before, you'll be surprised at how easy they are. Once you learn, you can incorporate them into other projects to add a little bit of texture to an otherwise plain stitch.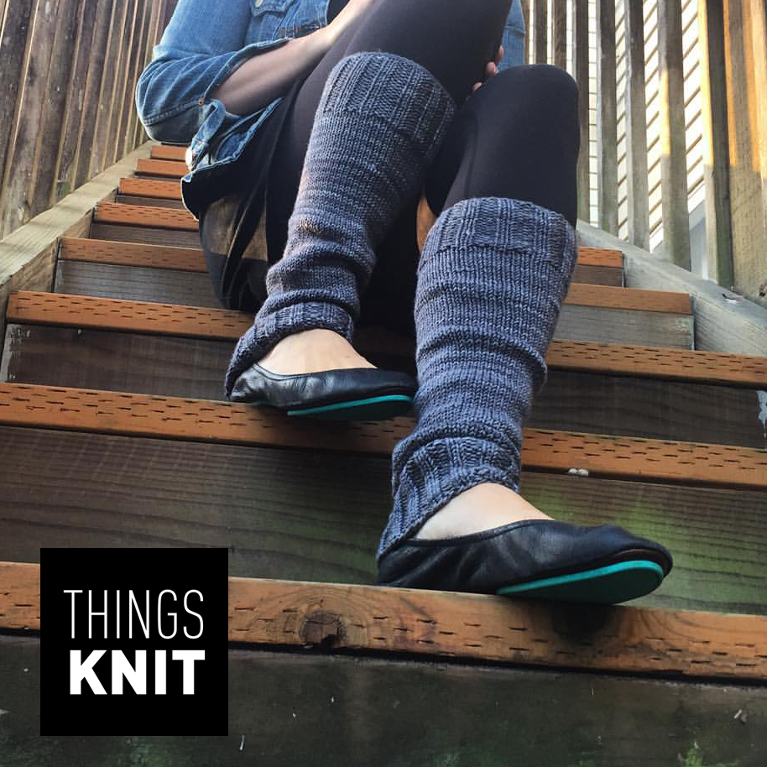 Photo via Simpsoka
12. Desolation Cable Leg Warmers
The cable on this leg warmers knitting pattern is small in scale but mighty in style. The chunky-weight leg warmers were designed for those days when you need extra warmth on top of your pants — perfect for hiking or strolling around when the weather isn't cooperating.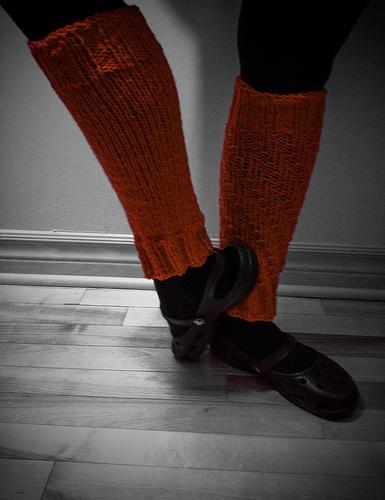 Photo via ClaraBeauty
13. Impar Leg Warmers
One side of these leg warmers is knit in a basic stockinette, while the other side boasts a cool texture that you'll probably want to wear in the front. This is a great project to practice knitting in the round since the stitches are basic yet interesting.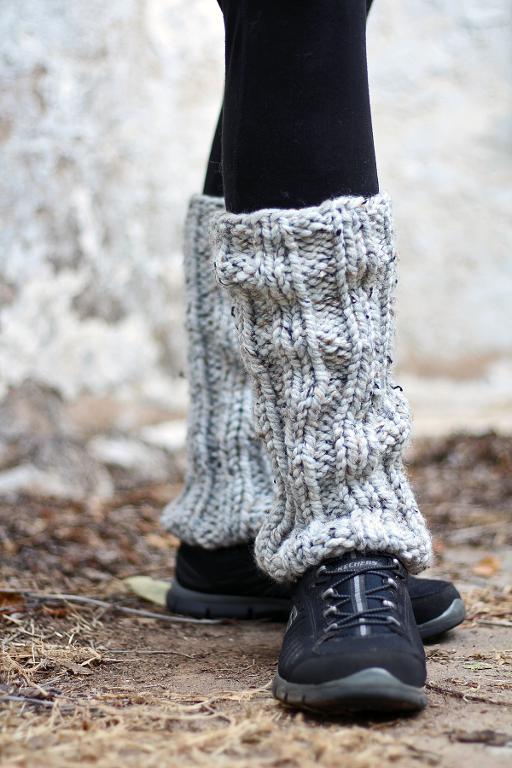 Photo via Jennifer Thomps
14. Knit Leg Warmer (Daring)
This pattern comes with five sizes that range from children's to an extra-large adult. Experiment with different types of yarn and colors to make completely different pairs. The ribbing makes sure the leg warmers stay put without sliding.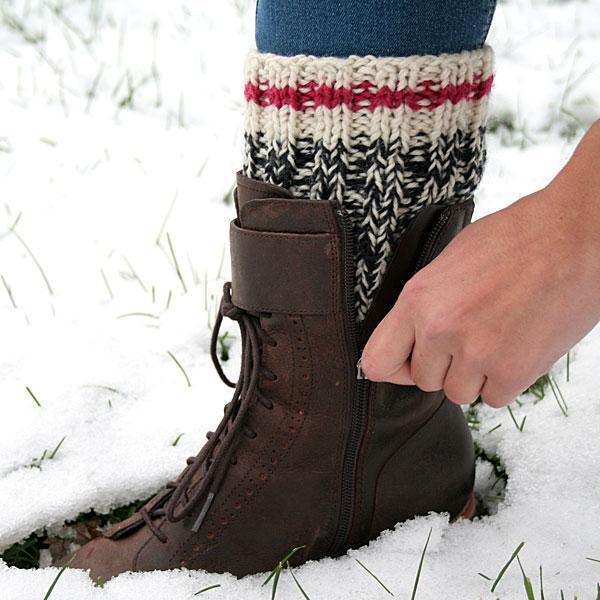 Photo via Knitca
15. Sock Monkey Leg Warmers
Fans of sock monkeys will flip over the color combos in these leg warmers. The neutral colors mean they match practically any outfit except for — as the designer points out — an evening gown. You can knit these leg warmers flat or in the round; both versions are included.