Lasagna is comfort food, even if you didn't grow up in an Italian family. The baked pasta dish has layer upon layer of cheese, meat and more cheese that will put you into a food coma – albeit a delicious one. Instead of overindulging in this Italian classic this winter, try finding comfort in a bowl of lasagna soup – a lighter, but no less delicious – alternative to this classic dish.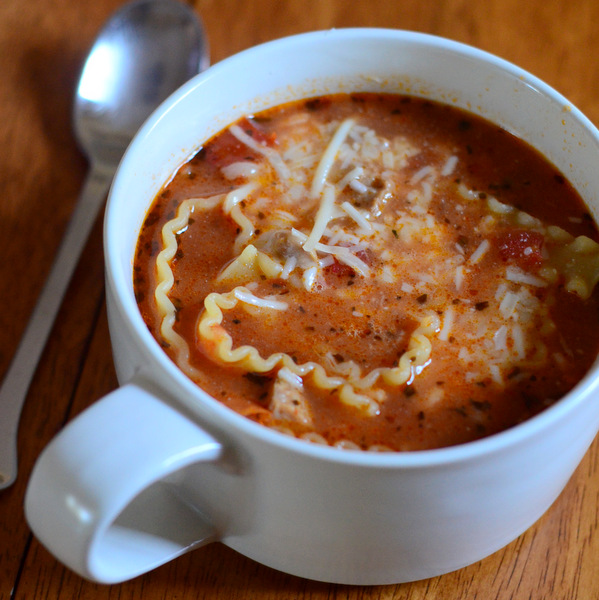 About this lasagna soup recipe
As the name implies, lasagna soup recipe captures all the flavors that you'll find in traditional lasagna, but in liquid form: tomato sauce, cheese, sausage and pasta.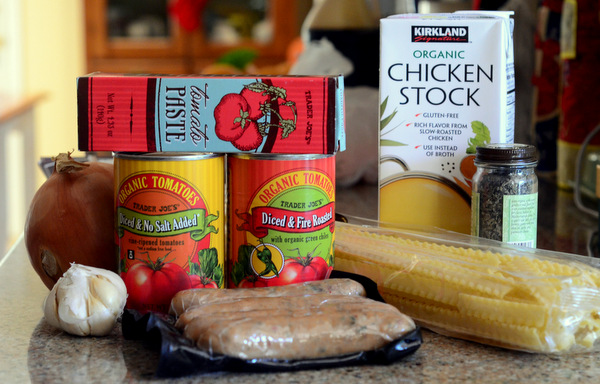 The soup starts off with a mixture of onions, garlic, spices and tomatoes – all of which are typically found in the tomato sauce that is the backbone of a good lasagna. Two types of tomatoes are used: canned, diced tomatoes and tomato paste. The tomato paste adds a very intense tomato flavor, making the soup seem much richer than a soup made with diced tomatoes alone would.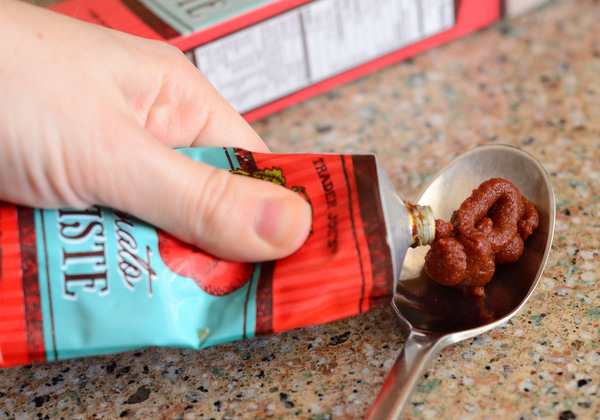 Since this is a soup, rather than a baked dish, it doesn't need anywhere near as much cheese as a traditional lasagna. I made a mixture of ricotta, fontina and asiago cheeses while the base of the soup was cooking. This base is added to the bottom of each serving bowl. When the hot soup is added, the cheese melts and adds a wonderful creaminess to every bite, bringing together all the flavors that you get in a bite of regular lasagna.
Cutting back the cheese alone is enough to make this soup "lighter" than traditional lasagna, but I also opted to use a pre-cooked chicken sausage as the primary protein.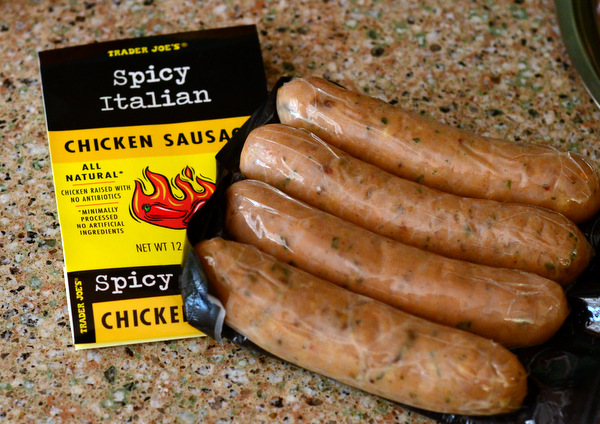 There are quite a few Italian chicken sausages out there to choose from and all are easy to work with when it comes to making soup, since they don't need to be precooked and bring a lot of flavor to the dish. I used a spicy Italian sausage, but a mild Italian will work equally well. 
You can use any type of pasta in this soup, but a fairly wide, flat pasta is going to give you the best results. Real lasagna noodles are often plain to look at and difficult to break into small, even pieces, so they are not the ideal option for this soup unless they are all you have on hand.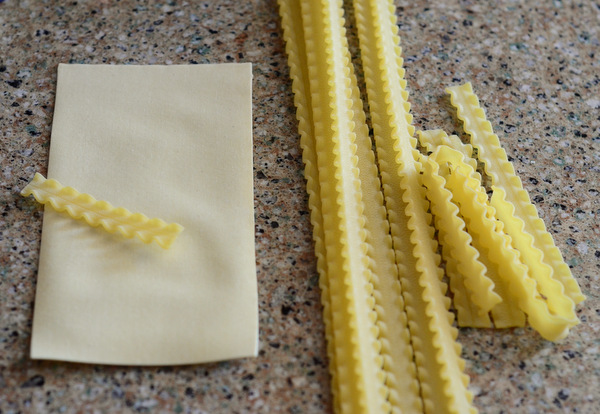 I used malfaldine pasta for my soup. The ribbon-like malfaldine pasta has ruffled edges on both sides and makes for a particularly nice presentation. Mine came in very long ribbons and I broke the long pieces down into 6-inch lengths before adding it to the pot. 
The soup can be made in under an hour and does not need a lot of hands-on cooking time, so it is a good option if your looking for weeknight dinner ideas.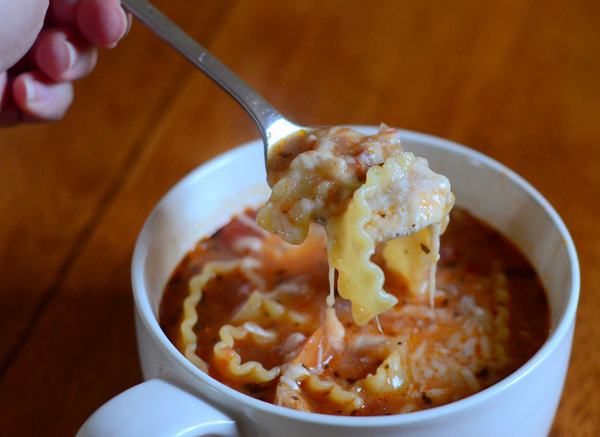 One-pot lasagna soup recipe
Serves 8
Ingredients:
1 1/2 cups low fat or fat-free ricotta cheese
1/2 cup grated asiago cheese
1 cup grated fontina cheese, divided
1 tbsp olive oil
2 cups diced onion (approx. 2 medium)
3-4 cloves garlic
2 tbsp tomato paste (try using homemade for an extra burst of flavor!)
2 tsp dried basil
1 tsp dried oregano
1/4 tsp red pepper flakes
1-lb Italian chicken sausage, mild or spicy, diced
28-oz canned, diced tomatoes
6 cups chicken stock
Salt and pepper, to taste
8 oz malfaldine pasta or other wide noodles
Step 1:
In a small bowl, combine ricotta cheese, 1/4 cup asiago cheese and 1/2 cup fontina cheese. Season with salt and pepper, to taste. Set aside. Reserve remaining asiago and fontina cheeses for topping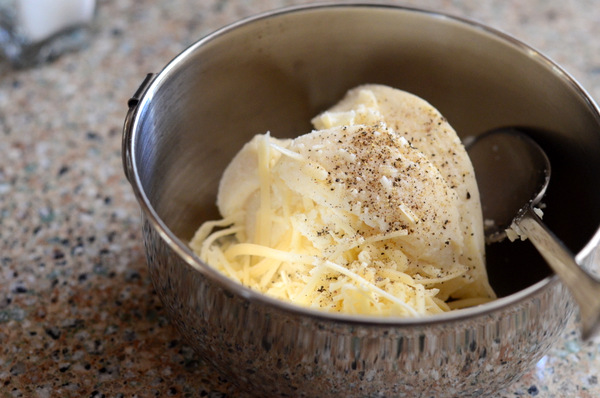 Step 2:
In a large pot or Dutch oven, heat olive oil over medium heat. Add onions and cook until just tender, about 3-4 minutes. Add in garlic and cook, stirring, for 1 minute. Stir in tomato paste, dried basil, dried oregano and red pepper flakes. Add in diced sausage, tomatoes and stock. Season with salt and pepper.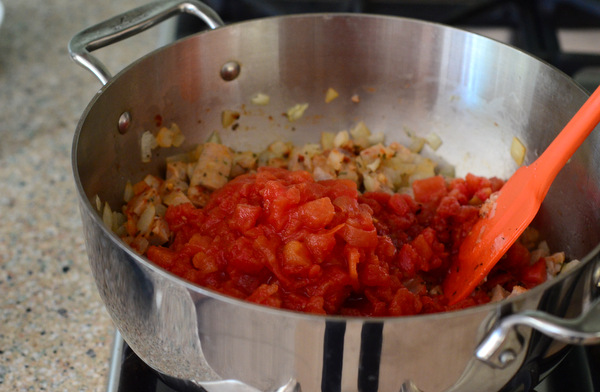 Step 3:
Bring soup to a boil over medium-high heat, then reduce heat to low and simmer the soup for 25 minutes. Season with additional salt and pepper, if needed.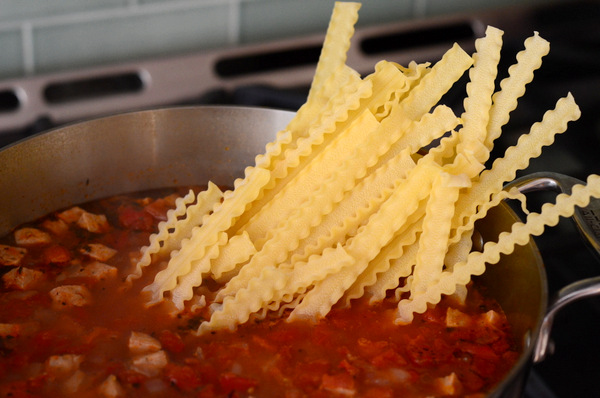 Step 4:
Turn the heat on the soup up to high and add in the pasta. Cook pasta as directed on the packaging, or until tender.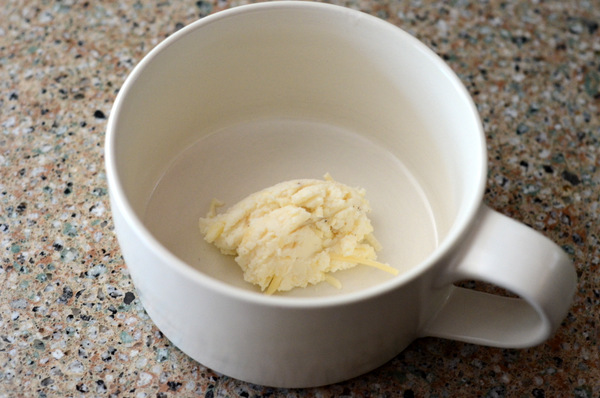 Step 5:
While the noodles are cooking, divide the ricotta mixture evenly into eight serving dishes, placing one scoop into the bottom of each bowl. 
Step 6:
Remove the soup from the heat and ladle over the ricotta mixture in your individual soup bowls. Sprinkle with remaining fontina cheese and serve.