Landscape quilting is that genre of quilting that every quilter should try at least once. Whether it is the precision piecing together a landscape that defines areas with simple fabric choices or the more artsy raw-edge appliqué methods of fusing, there are many ways to add spice to the quilt.
Check out these landscape quilt patterns to inspire your own ideas!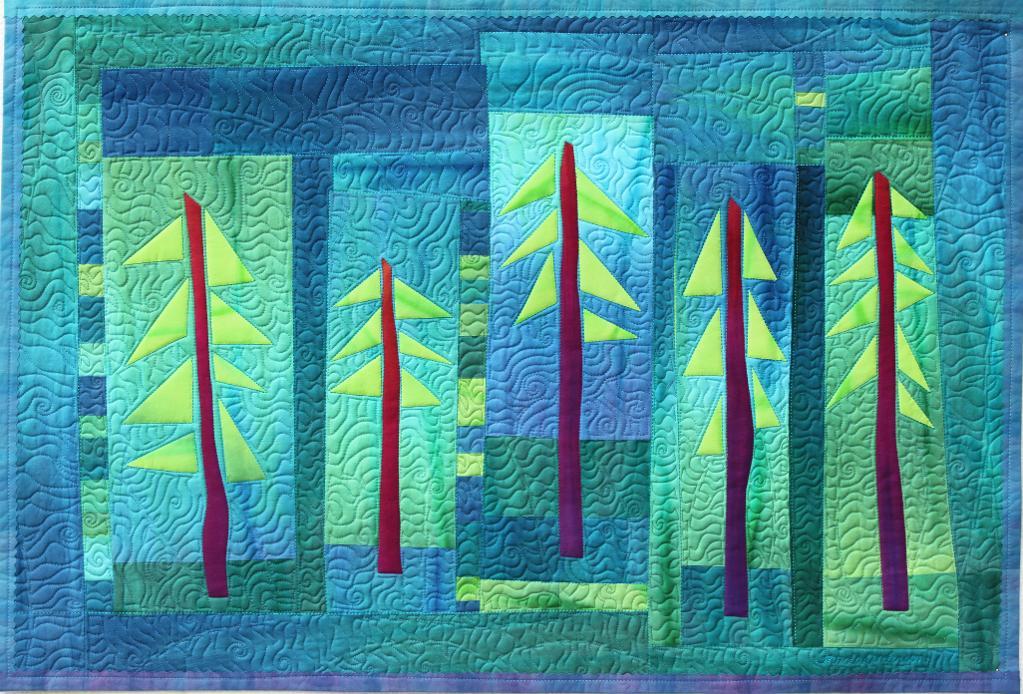 Duluth Trees via instructor Frieda Anderson
This quilt may be simple, using raw-edge fusing, but by picking the right colorway, you can create a one-of-a-kind landscape quilt in an afternoon. With the blending of fabrics and the free form cutting of trees, this is a cute wall quilt to hang in your house.
Landscape quilting allows you to use small pieces of fabric and a variety of not only colors but patterns as well to create movement and depict land and water and sky.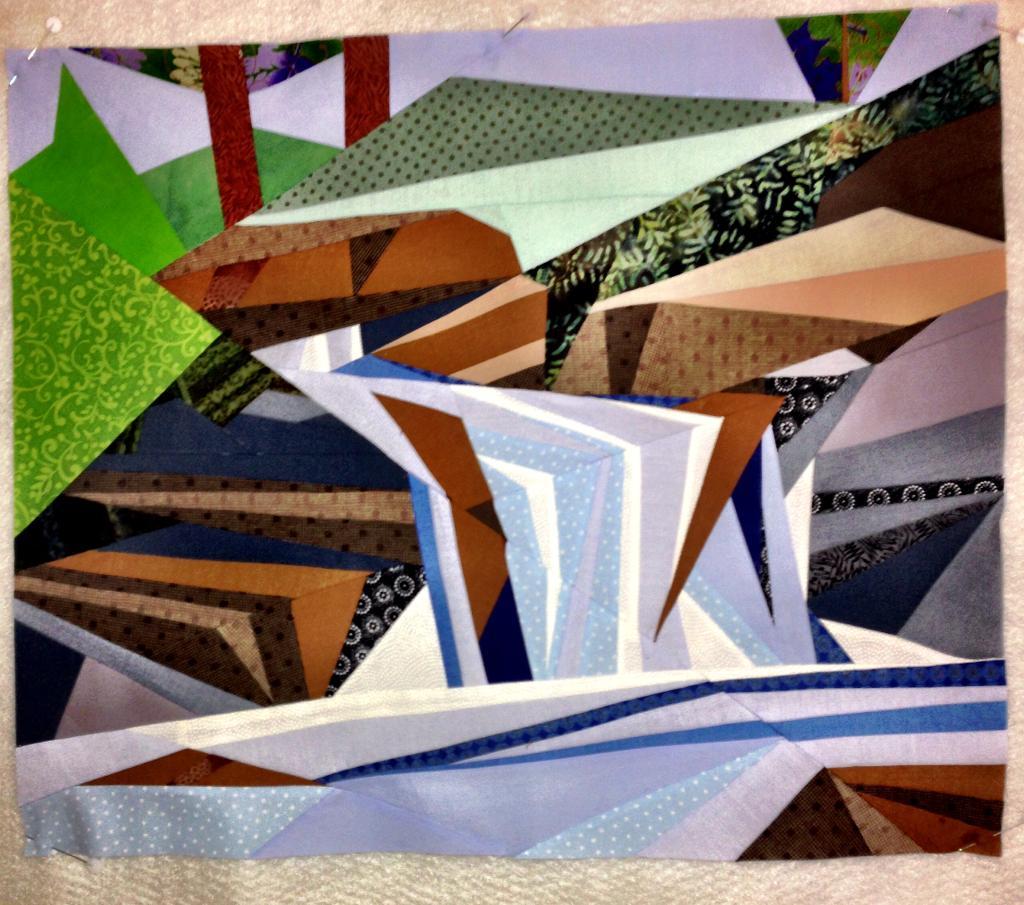 Waterfall Art Quilt via Craftsy member JaneenVN
This paper-pieced quilt is geared toward the intermediate level as you can do some fun piecing with this running waterfall as you work on this 18″ x 22″' landscape quilt. By selecting patterns and colors in your choices you create lots of movement and flow for the viewer.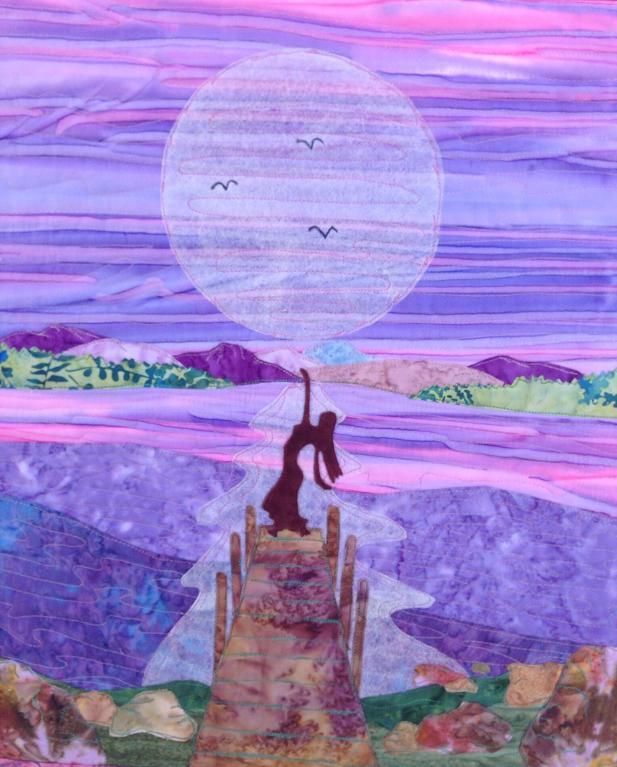 Dancing In The Moonlight via Craftsy member landscapelady
With the gentle evening shades of blues and purples, this landscape quilt reflects the beauty of the calm moon over a lake. Using the silhouette of a woman on a dock, you are reminded of relaxing days and long nights. This quilt is 18″ x 18″ with fused shapes, and the pattern contains all the pieces needed to trace to make it. The moon is off the fabric radar by using dryer sheets to give it that translucent glow.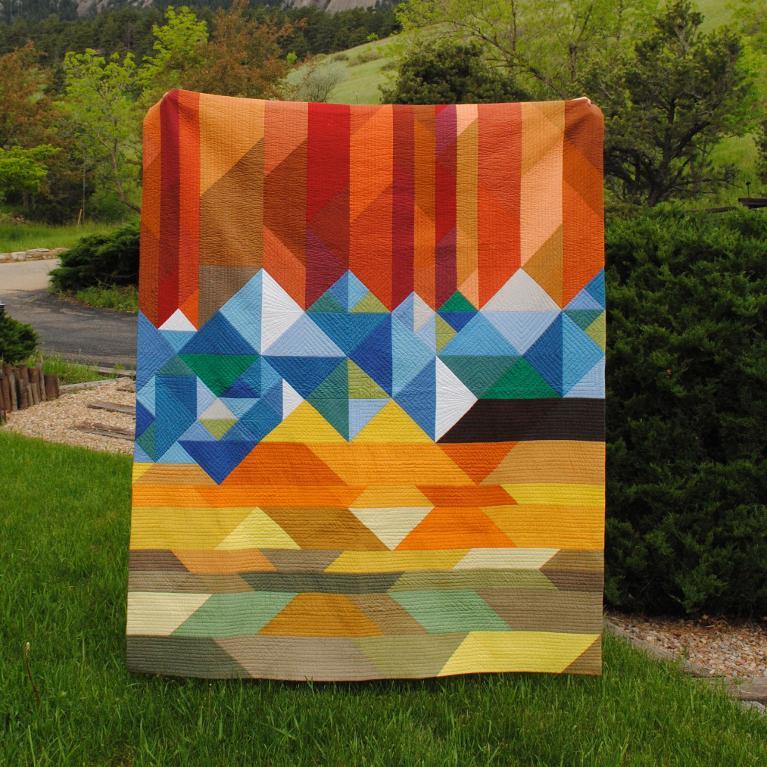 Welcome to Colorful Colorado via Craftsy member Katie L Larson
This gorgeous quilt of color is a large 66″ x 81″ bed quilt that boasts the combination of geometrical shapes and straight line quilting that makes the eye stare in wonder! Using 44 shades of solid it is rated as experienced with a knack for precision piecing. For those that like a little challenge in their lives, why not try this quilt?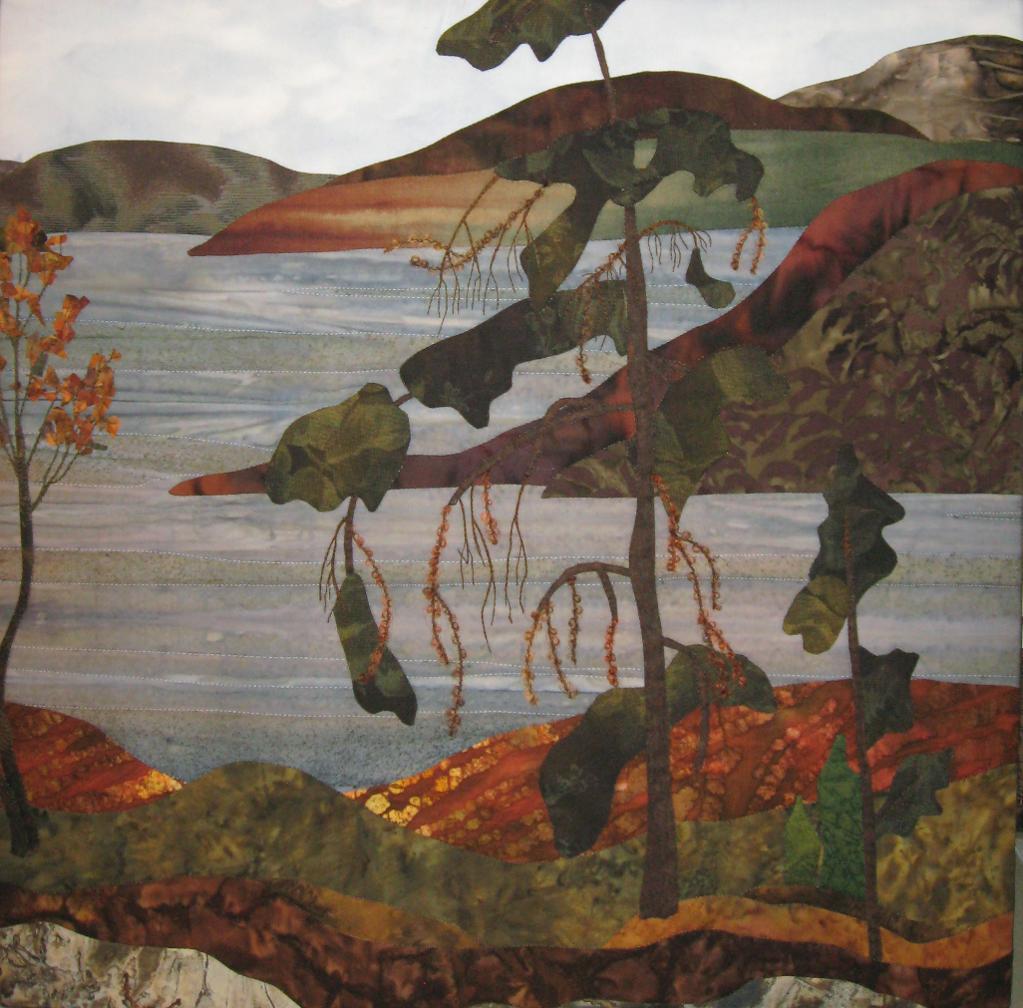 Windy Point via Craftsy member Barb Westfall
Measuring a perfect 21-inch square, this fall scene evokes memories of peaceful days, beautiful colors of red and orange and yellow and cool evenings. Done with simple appliqué, this wall hanging pattern is a must for any nature lover.
Tips for creating landscape quilts
When creating landscape quilts, it can be sometimes difficult to choose that first piece of fabric or determine the size in getting started. Read on to help you overcome any obstacles and get you on your way!
Size does matter
When creating your quilts, the size of the finished quilt is not a big factor, but the components inside the quilt do. Your sun can't be bigger than your mountain so keep concepts like that in mind, as well as foreground and background details. A tree in the forefront can completely overshadow smaller mountains in the distance, as shown in the quilts above.
Use your scraps
One of the great things about landscape quilts is they allow you to use those uniquely patterned browns and blues that you have never had a use for until now. Remember the wrong side of the fabric can often be the right side of a piece of your landscape quilt!
Use other materials
Did you see the dryer sheet used in the moon above? It created a perfect moon. Corduroy is a wonderful texture for rocks, gauze creates flow on a waterfall and thick chunky yarns are terrific for grasses and bark. What can you think of that would be unique on a landscape quilt?