Ladyfingers aren't the most tempting dessert — they're kind of plain, after all — but they can be used to build some amazing desserts. Their light, airy texture is the key to their brilliance in tiramisus and trifles. Most recipes that use ladyfingers call for store-bought cookies, but this homemade lady finger recipe can make your dessert much more delicious.
With this lady finger recipe, you'll not only develop a new appreciation for these simple cookies, but your take your tiramisu to the next level!
While I generally describe them as cookies, ladyfingers are made with a sponge cake batter — not cookie dough. Their sponge-like texture allows the ladyfingers to absorb quite a bit of liquid (such as fruit juice in a trifle or coffee in a tiramisu), while still maintaining their shape.
About this recipe
Traditional sponge cakes use no chemical leavening agents and get their sponge-like texture from beaten egg whites that are folded into the batters. Traditional ladyfingers also contain no leavening agents, but I found that a little baking powder made things a little bit easier.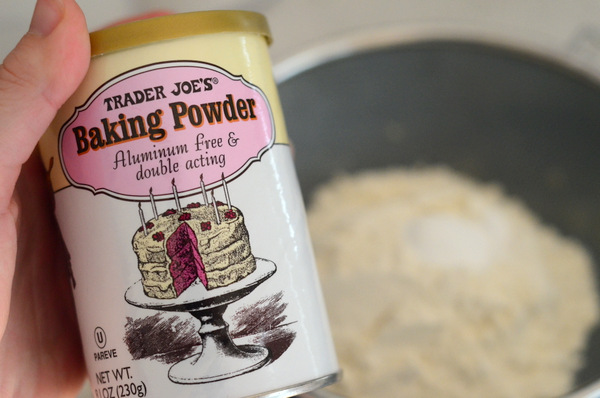 Baking powder helps give the ladyfingers some extra rise in the oven, encouraging them to puff up instead of simply spreading out. My recipe also includes a little bit of vanilla and salt, which are not required by very traditional recipes, but make the cookies taste a lot more dynamic.
Shaping the ladyfingers
Once you've made your batter, it needs to be piped into individual fingers. A piping bag that is large enough to hold the whole batch of batter is the best choice.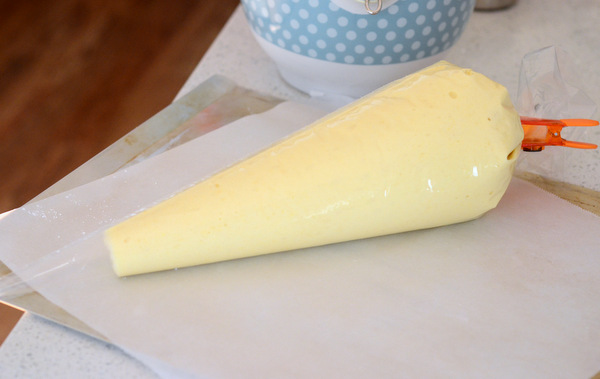 You don't need a tip, though you can use one if you prefer to, because the soft batter will fall into a neat oval shape no matter what. If you don't have a piping bag, you can use a large zip-top bag with the corner cut off (but a pastry bag will be easier to handle).
A typical ladyfinger is approximately 3 1/2″ long, but you can make them larger or smaller to suit your recipe. Regardless of the size you make them, try to make them all the same size so that they will bake evenly.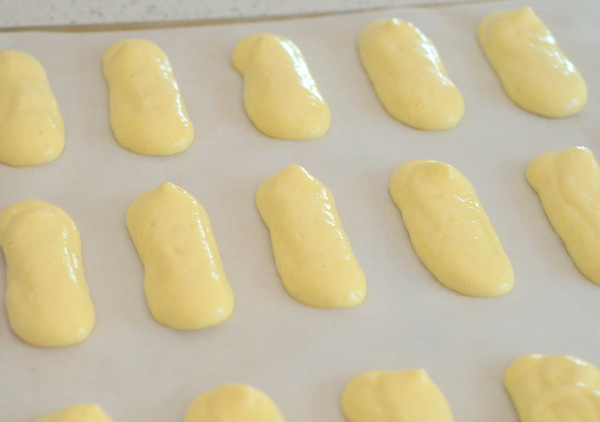 The finished ladyfingers will be soft and relatively dry, with a hint of vanilla that will complement just about every recipe you might want to use them in. They also pair well with tea, but putting them in a homemade tiramisu is my favorite way to eat them. The cookies will keep well in an airtight container for about a week after baking, so they can be made well in advance of when you want to use them. 
How to make ladyfingers
Makes four or five dozen
Ingredients:
6 large eggs, separated and at room temperature
3/4 cup sugar, divided
1 teaspoon vanilla extract
1 cup all purpose flour
1 teaspoon baking powder
1/8 teaspoon salt
Approximately 1/2 cup powdered sugar
Step 1:
Preheat oven to 350 F. Line a baking sheet with parchment paper.
In a large bowl, combine egg yolks and 1/2 cup sugar. Beat with a mixer at high speed until the mixture has tripled in volume and has turned a lemon yellow color. Beat in vanilla extract and set aside.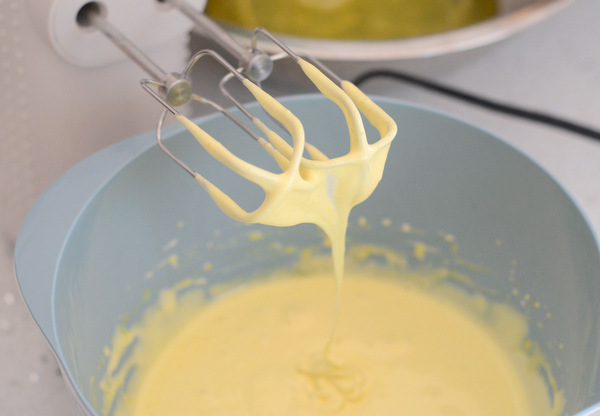 Step 2:
In a separate medium bowl, beat egg whites with a mixer at medium-high speed until very foamy. Gradually stream in the remaining 1/4 cup of sugar while the mixer is running. Continue to beat egg whites until they hold stiff peaks.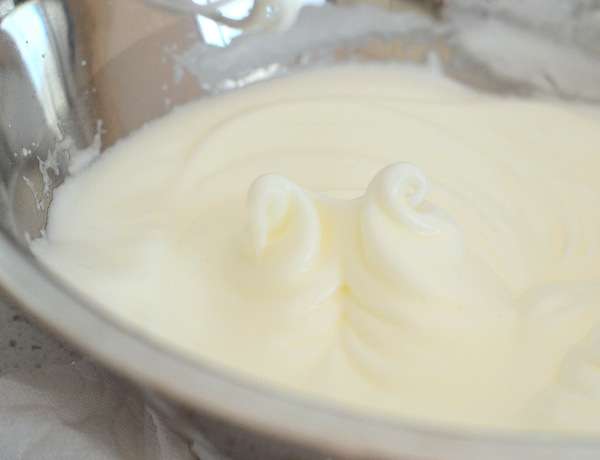 Step 3:
Stir half of the egg whites into the egg yolk mixture.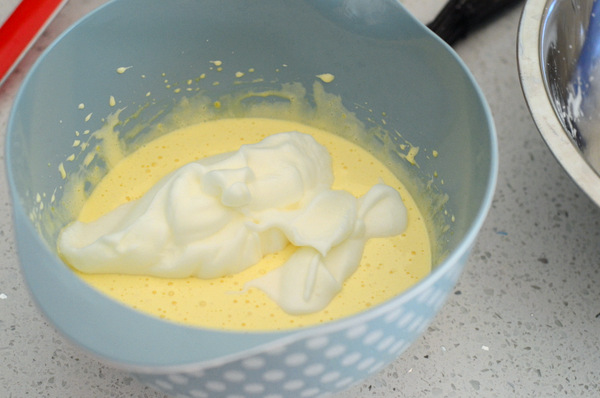 Fold in remaining the half of the egg whites into the egg yolk mixture, folding until only a few streaks of egg white remain visible.
Step 4:
Sift flour, baking powder and salt over the egg mixture and fold in the dry ingredients.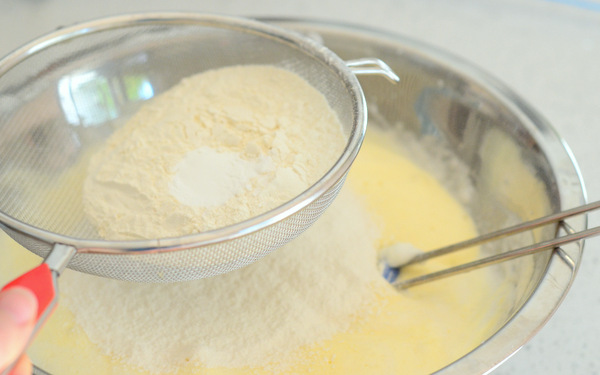 No streaks of flour or egg white should be visible in the finished batter. Transfer batter to a piping bag.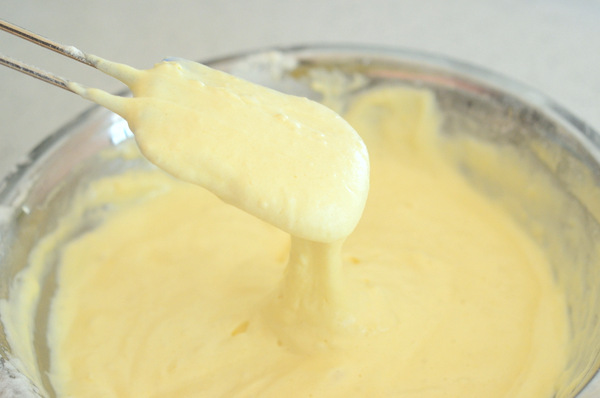 Step 5:
Pipe 3 1/2″ fingers of batter onto your prepared baking sheet, leaving about 1 inch between the lines of sponge cake. Place powdered sugar in a sieve and sift over ladyfingers.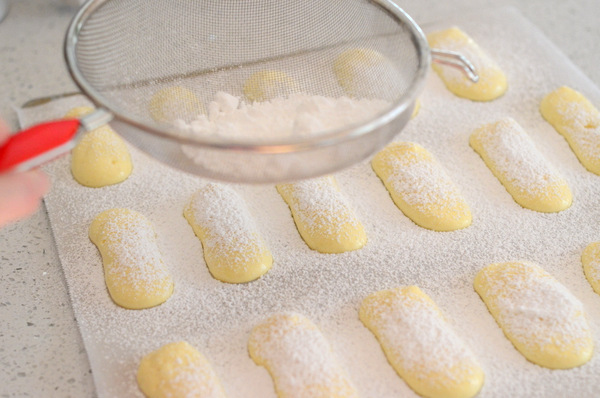 Let the batter rest for 1 minute, then sift another layer of powdered sugar over them.
Step 6:
Bake for 15-18 minutes, until cookies are set and golden brown. For a crispier cookie, bake for 4-5 additional minutes. Allow ladyfingers to cool on the parchment paper before using them.