Lace knitting can be tricky. It's full of yarn overs, increases and decreases that we knitters can easily miss while we're stitching. In fact, you've probably ripped out rows and rows of lace knitting after noticing a mistake you made back at the beginning.
While there are plenty of smart ways to fix lace knitting mistakes, the best way to knit a perfect lace project is to practice, practice, practice! We've collected a few of our favorite lace knitting patterns so you can try your hand at lace techniques while stitching up a stunning new accessory.
Check out these lace knitting patterns and practice some awesome stitch-saving techniques with them. (P.S. Some of the patterns are free to download!)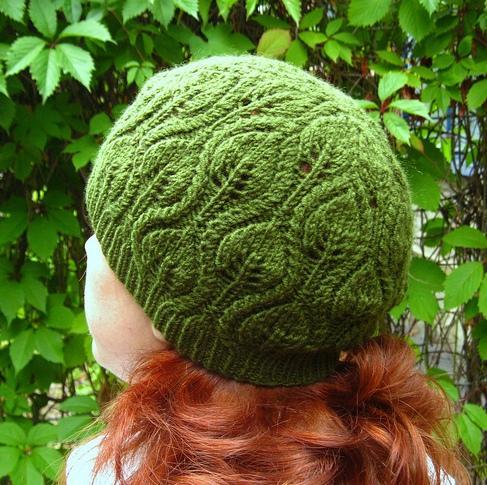 Photo via Bluprint member pinkerston
1. Foliage Hat
You don't have to be an experienced lace knitter to try this beautiful style of knitting. This hat combines cables and a more basic lace that's a manageable challenge for beginners.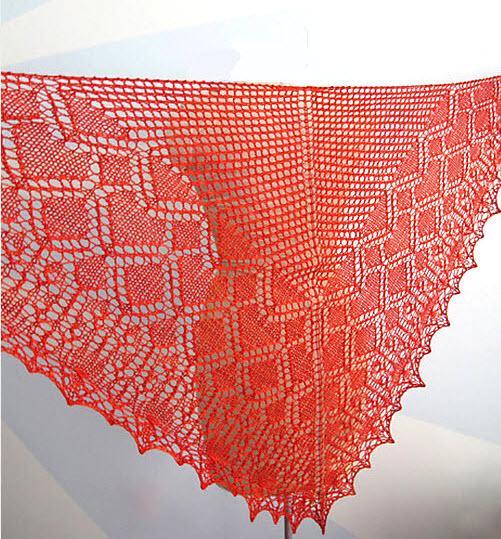 Photo via Bluprint member MaidenBrooklyn
2. Grouchy Geisha
You won't be grouchy when you're sporting this shawl. The geometric design is inspired by Japanese motifs. You'll start at the top and work your way down as you watch the shawl grow.
Photo via Bluprint member TheSexyKnitter
3. Prima Lace Legwarmers
This lace pattern has everything you need in legwarmers: a bit of stretch for the perfect fit, a delicate yarn for ideal drape, and a pattern that lets you customize for your leg length.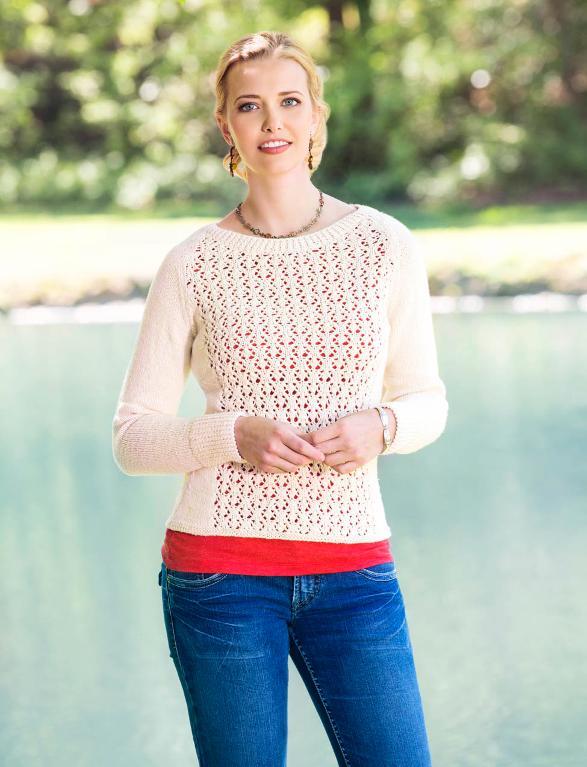 Photo via Bluprint member Universal Yarn
4. Fleurette Lace Pullover
This is a great way to practice lace because it's so repetitive. Plus, it uses a DK-weight yarn that's a little easier to handle than lace-weight yarn, so you can work your way up to those more delicate fibers.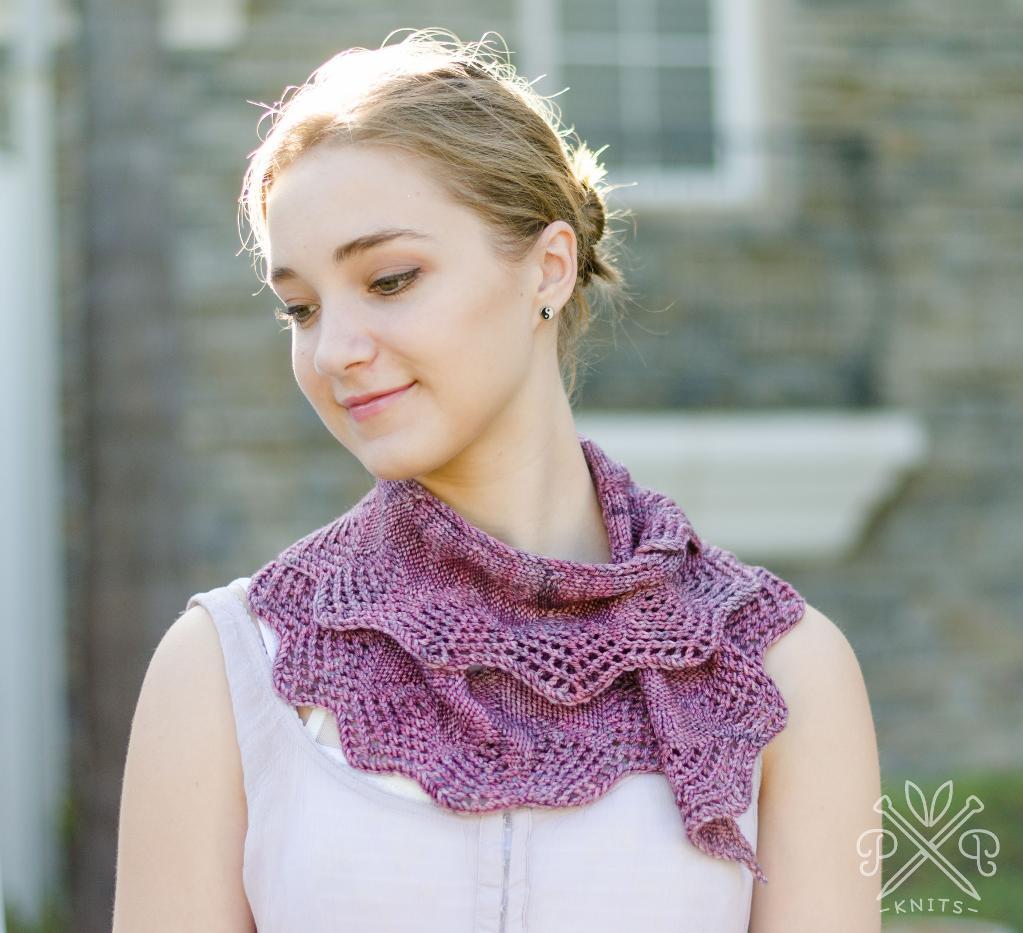 Photo via Bluprint member Pam Powers Knits
5. Battenburg Lace Scarf
Are you a fan of the Bluprint Knit-Alongs? You might recognize this scarf from a past KAL. This is another lace pattern that's great for beginners, since the lace pattern is only on the edging. (You'll get some practice with short rows while you're at it!)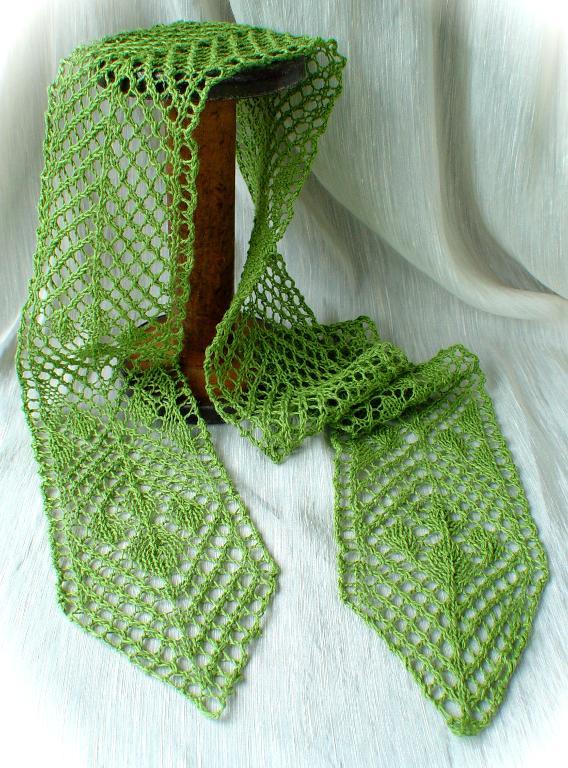 Photo via Bluprint member JackieES
6. The Skinny on Lace
If you're not in the mood for a long-term lace project, go for something smaller like this scarf. This main pattern includes three different options: a sash, a scarf and a skinny necktie. The pattern is repetitive, so you'll breeze right through without constantly referring to the pattern.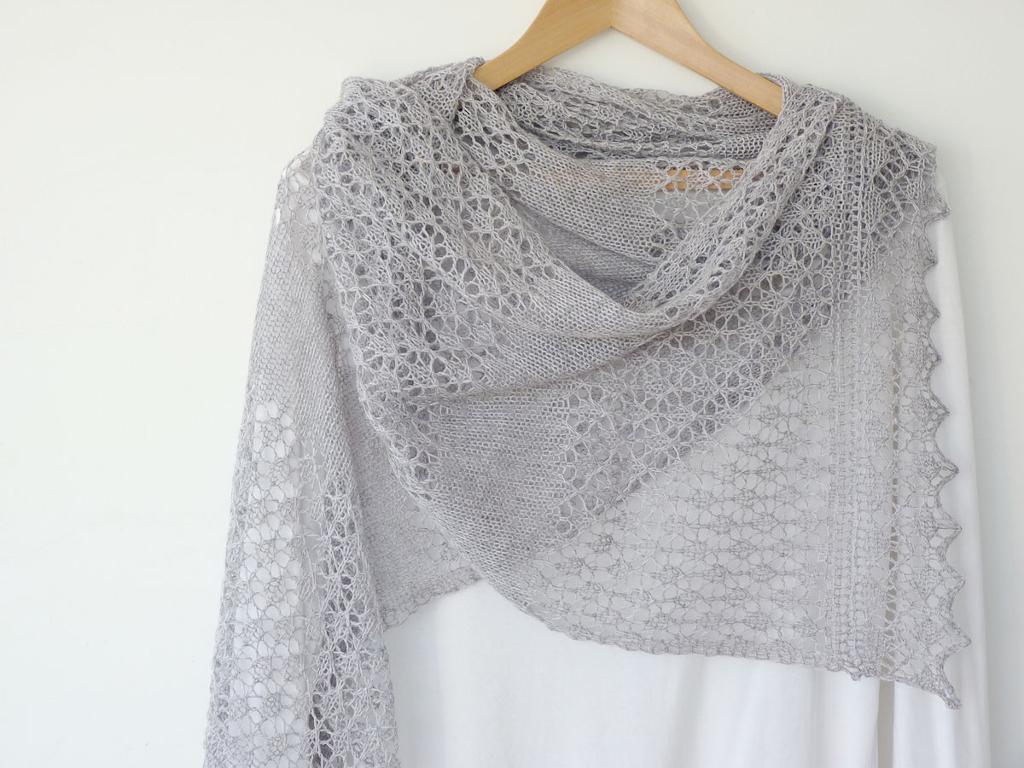 Photo via Bluprint member Madelines
7. Madelines Lace Scarf
This repetitive lace pattern results in a gorgeous scarf with wonderful drape. Be sure to swatch before getting started to make sure you're getting the drape that suits the pattern.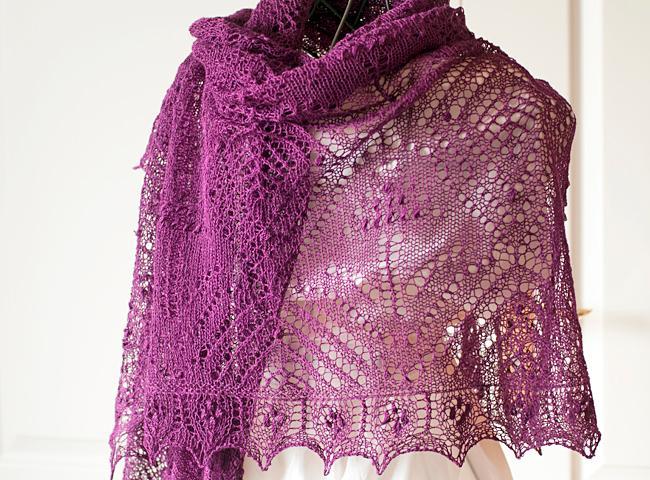 Photo via Bluprint member Rita Maassen
8. Muscari Rectangle Lace Shawl
You'll be able to put all the pointers from Laura Nelkin's Save Our Stitches: Fixing Lace Knitting Mistakes class to work with this gorgeous shawl. There are plenty of opportunities to use lifelines, for example, or to fix a missed increase or decrease.
Have you ever ripped back your lace because of a mistake? We can relate. Share your lace knitting mistake horror stories with us!
Lace Knitting Patterns & Yarns You'll Love!
Your next lace project, made easy: Get a designer pattern & perfectly paired lace-weight yarn.Shop Lace Kits Now>>