Most of us knitters love our bamboo knitting needles, but have you ever tried knitting with bamboo yarn? Bamboo yarn is relatively new to the world of fiber, but as yarn manufacturers learn more about bamboo, they're also figuring out ways to make bamboo yarn more eco-friendly.
What other yarn can be a building material, a food source, a shady garden element, a backyard tiki torch, and a fiber all at once?
Get the low-down on how knitting with bamboo yarn is made and why you should use it for your next project.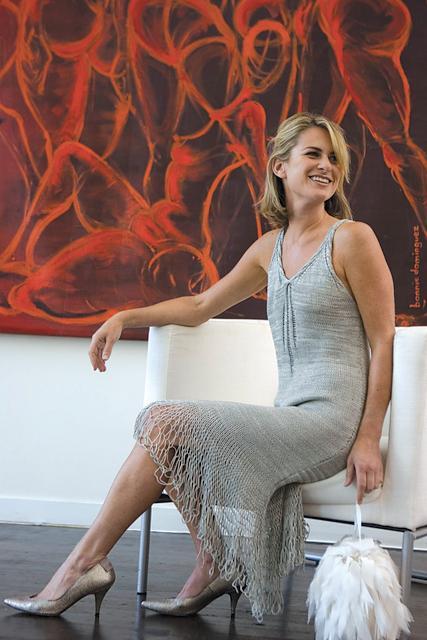 Photo via Craftsy member Be Sweet
A little about bamboo yarn
I recently visited the Cheekwood Botanical Garden in Nashville, Tennessee. Their Japanese garden includes a dark bamboo forest that towers over the pathway. Of course, being a yarn enthusiast, I couldn't help but think of bamboo yarn as I stared at those huge stalks. How in the world does a bamboo stalk become a fibrous yarn?
In a nutshell, bamboo grass is harvested, distilled into cellulose, and then spun into yarn. But here's where the environmentally conscious must be careful. Not all companies use environmentally safe methods when producing bamboo yarn. Like with any other manufactured item, research the company's methods before you buy to make sure the company's processing technology is environmentally safe.
Because bamboo isn't strong enough to be spun into a yarn on its own, you'll often see it combined with other fibers like cotton and rayon. The British bamboo dress in the photo above, for instance, was knitted using Be Sweet Bamboo, a yarn made of rayon bamboo.
Why you should knit with bamboo yarn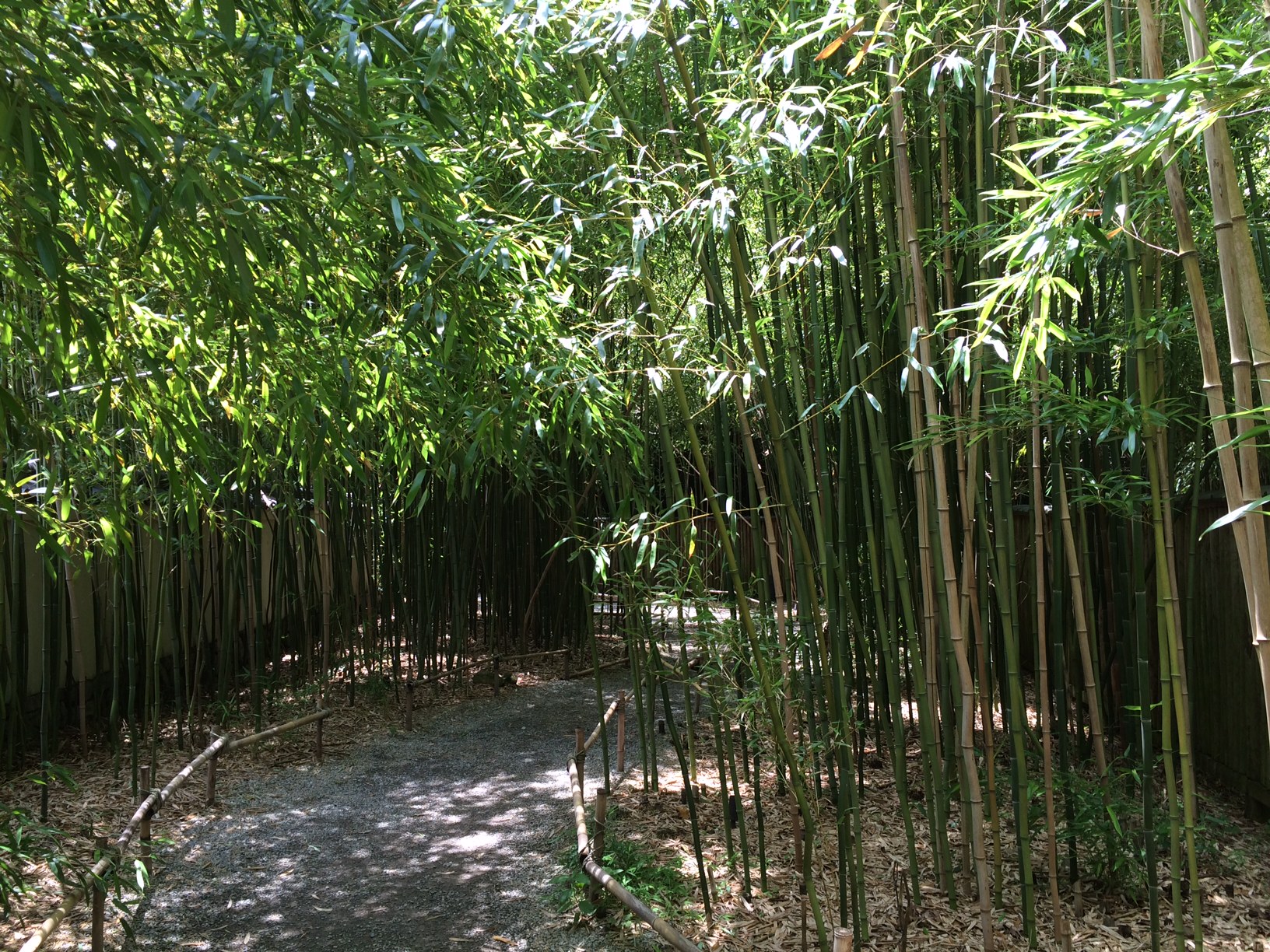 The bamboo forest at Cheekwood Botanical Garden in Nashville, Tennessee
It's renewable.
Because it's a perennial, bamboo can be harvested for fiber again and again without ever actually killing the plant. And according to the Environmental Bamboo Foundation, while we're waiting for that bamboo to be ready for harvest again, it's sending positive vibes into its ecosystem, helping prevent soil erosion and conserving water.
It's hypoallergenic.
Have allergies to wool and other types of yarn? No worries if you're working with bamboo. It's a plant-based fiber that has no risk of allergies. Just be sure to check out what the bamboo yarn is blended with, since you might have an allergy to one of the other fibers.
It's antibacterial.
A chemical known as bamboo kun can be found in bamboo, and this chemical resists things like pests and bacteria. Bamboo yarn can do the same! In fact, studies done by the Japan Textile Inspection Association showed that even after you wash bamboo fibers many times, they are still antibacterial.
It's machine washable.
Of course you're going to wash it on delicate. But bamboo fibers are strong enough to withstand even your washing machine. (Check your yarn's label to be 100% sure it's machine washable before you attempt to toss it in there.)
It has a beautiful sheen.
Even though bamboo itself is a strong woody plant, the fibers that come out of it are silky-soft and often have a bit of a sheen to them. You might even mistake bamboo for a mercerized cotton yarn.
It's great for warm weather.
Bamboo yarn won't stick to your skin, making it super comfortable for warm weather knits. (Craftsy member Universal Yarn has some great warm-weather bamboo yarn patterns for kids!)
Wanna learn even more about bamboo? Check out Know Your Yarn with Clara Parkes to become an expert in every type of yarn, from plant fibers like bamboo to animal and synthetic fibers. You'll learn strengths and weaknesses of each, as well as identifying those mystery stash yarns!
Have you ever used bamboo yarn? What did you make?