Knitting projects for beginners don't have to be plain garter stitch scarves that repeat the same row over and over. Yawn! If you're a knitting newbie who's looking for more excitement, you need knitting patterns for beginners that let you practice new twists on those knits and purls.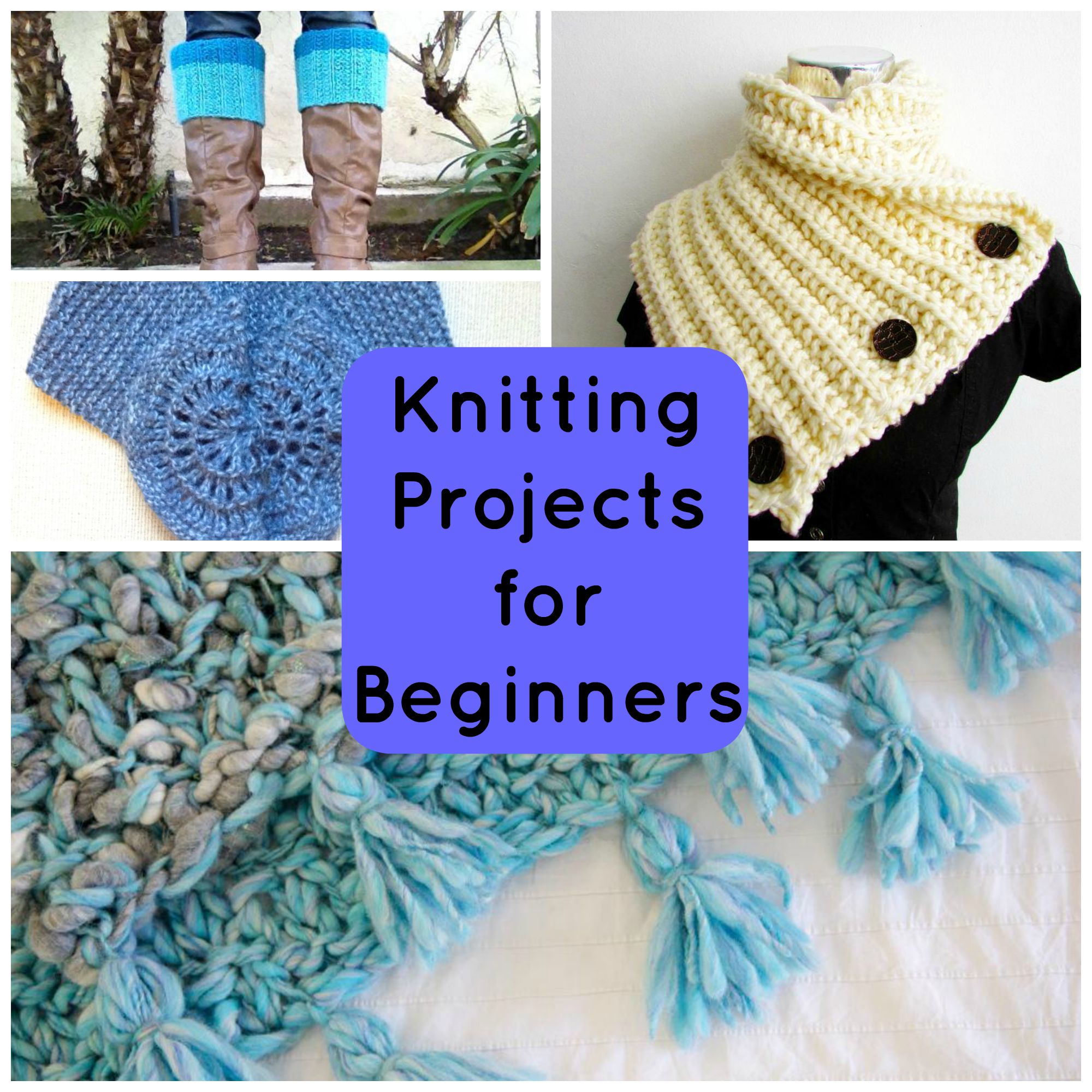 Maybe you want to add buttons to your project, or perhaps you'd like to experiment with changing yarn colors in the middle of a project. You'd be surprised at all the cool knitting patterns for beginners you can make with just knowledge of knit and purl stitches.
Ready to put those knits and purls to work? These knitting projects for beginners from our Bluprint designers will keep you inspired!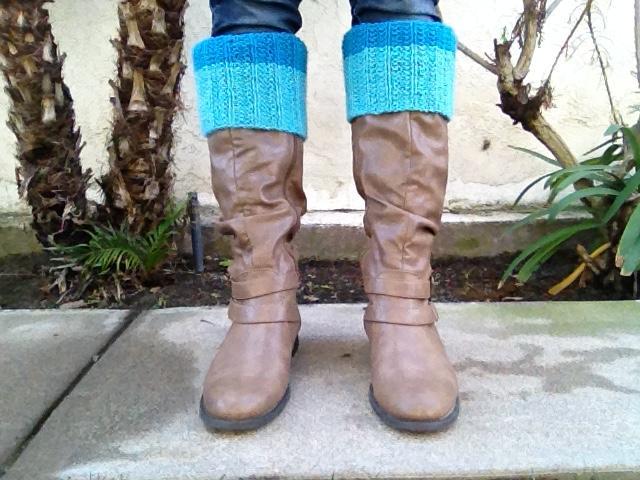 Photo via Bluprint member Alice Humbracht
Color Block Boot Cuffs
This pattern uses only knit and purl stitches, sure, but the challenge of knitting in the round and changing colors will keep you engaged. The designer provides instructions for five different approaches, so you can even check out other ways to knit in the round besides those traditional double-pointed or circular needles. Magic loop, anyone?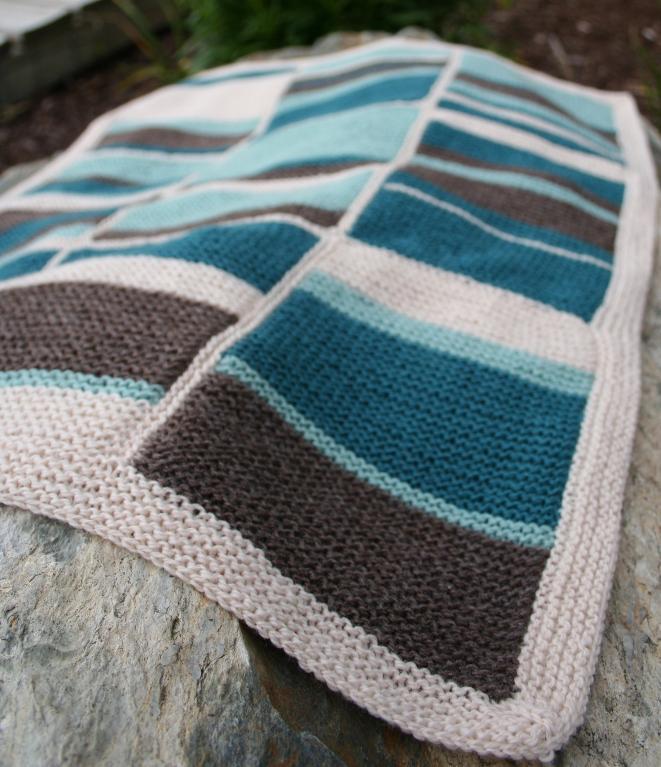 Photo via Bluprint member Amanda Lilley
Beach Baby Blanket
Knit and purl stitches make up this beautiful blanket. While you're practicing the basics,  you'll also pick up a new skill: three-needle bind-off. The blanket is knit with fingering weight wool, but you could also use a worsted weight wool to stitch up a larger blanket.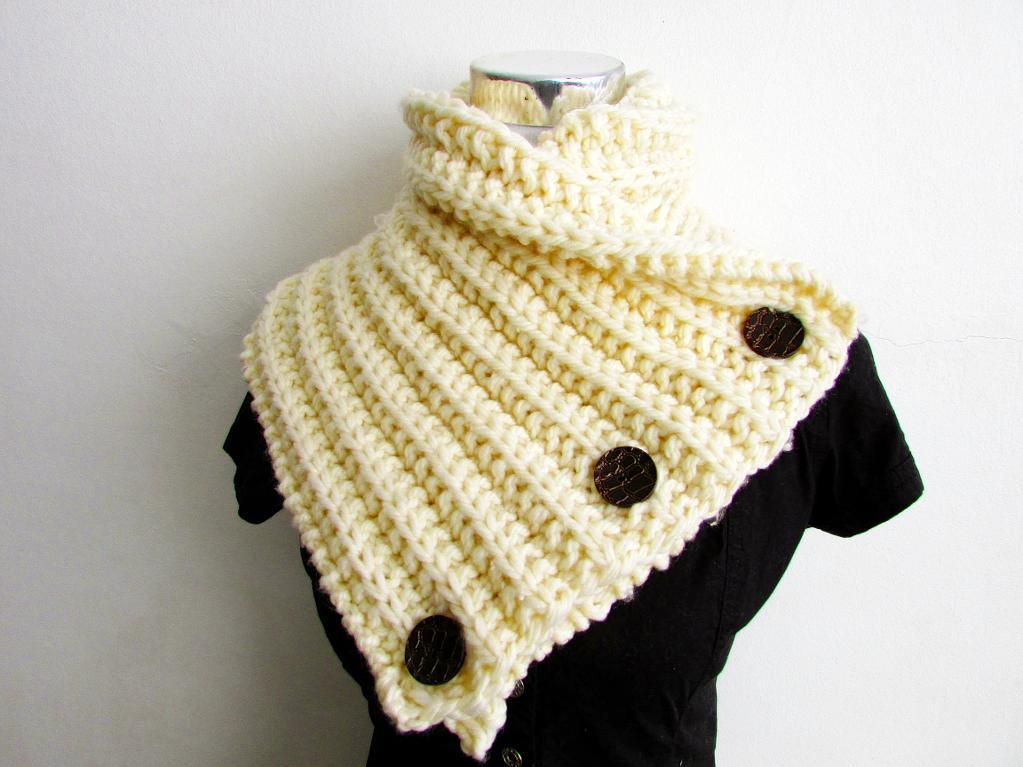 Photo via Bluprint member Nomagugu24
Buttercup Chunky Neckwarmer
This pattern is beginner-friendly for two reasons: 1) It's just basic knit and purl stitches, and 2) It's stitched with chunky yarn, so you can finish it in just a few hours, giving you that feeling of accomplishment in no time. You'll also get to choose buttons for your project, which is always fun.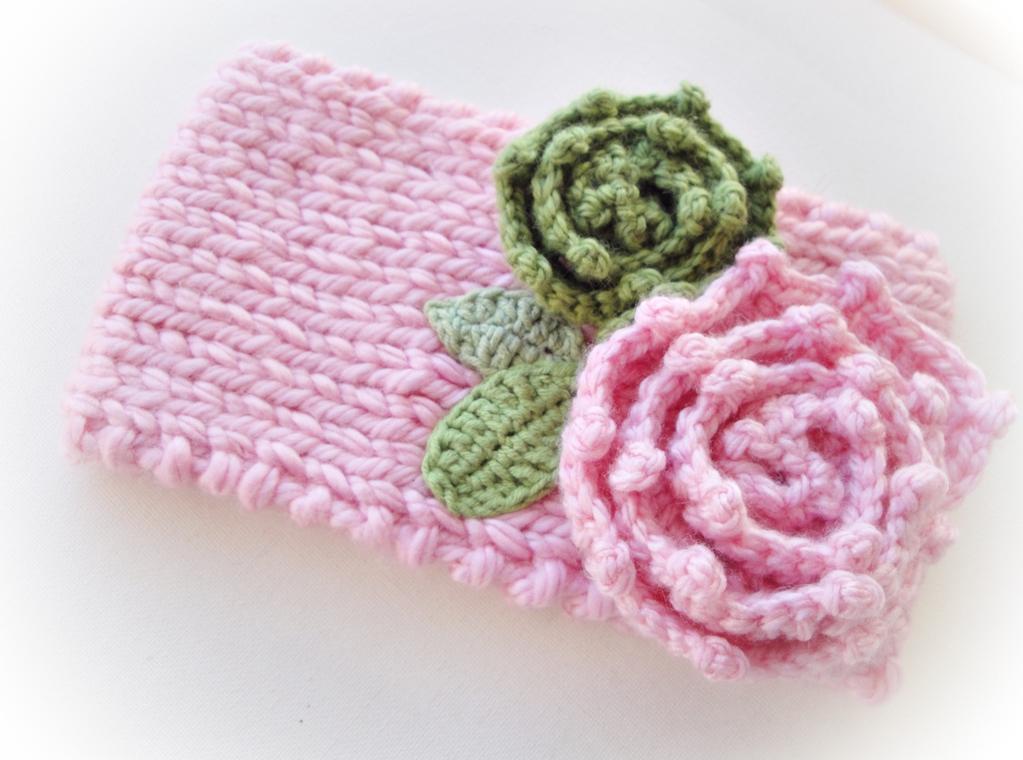 Photo via Bluprint member Wonderful Hands
Happy Knitted Headband and Crochet Flower
At some point in your knitting career, you'll need to learn some basic crochet stitches. You'll knit up the simple headband in a flash, then crochet the fun embellishments. Add as few or as many as you'd like. You can even use the flower and leaves pattern to add flowers to other projects.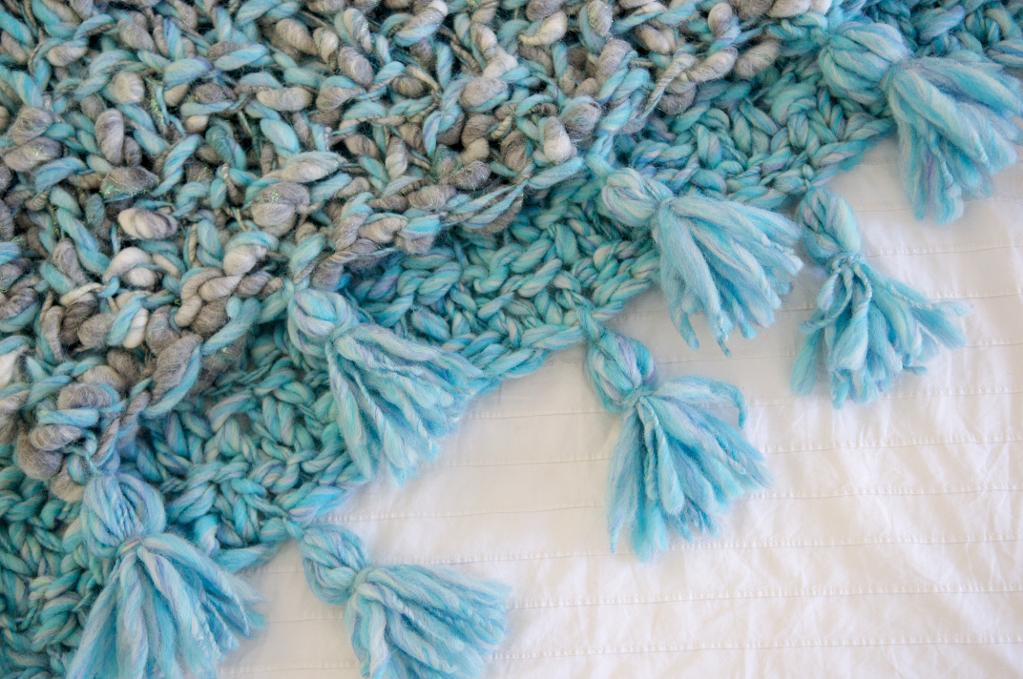 Photo via Bluprint member Knit Collage
Snuggle Up Tassel Blanket
As a beginner, now is a great opportunity to experiment with combining yarns and colors. One version of this blanket combines two different types of yarn held together at the same time; the other version uses two strands of the same yarn held together. Both versions work up quickly, thanks to the thick texture of each fiber.
Beginners, have you recently knit a pattern that you're proud of? We'd love to hear about it — and see it! Don't forget that you can upload all your projects to Bluprint to share with other knitters.
Most-loved FREE beginner knitting patterns
Explore popular (and free!) patterns from the world's best designers, created with beginner knitters in mind.Get Patterns Now »