I'm a huge fan of pockets. Often when I knit, I add pockets if they're not already included in the pattern just because they're so handy.
Adding pockets to knitting garments and accessories is simple, and it can often add that little something extra that your project is missing.
The really awesome thing about pockets is that you can go back and add them any time, even if you add them in a color that contrasts the main color. It's also a really great way to cover up yucky spots you've mended!
Whether adding extra storage or hiding unsightly mended holes, these patterns will help you pick the perfect pocket!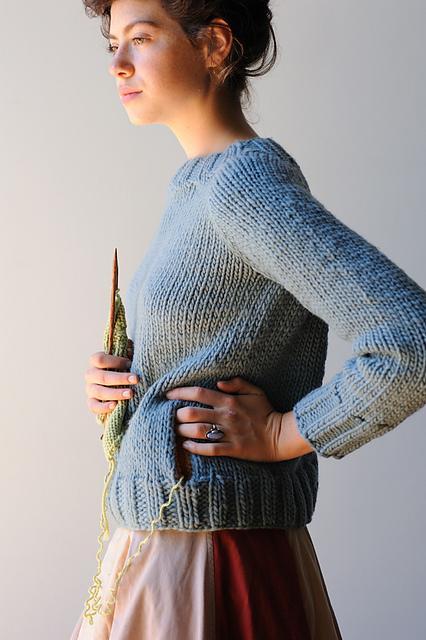 Photo via Craftsy member knittingdropout
Agnes Sweater
You have to look closely to see these handy pockets. They're knit with a contrasting yarn color, giving a little unexpected bit of color. I really love how this bulky sweater is styled with a flowing skirt for a look that's chic but still totally comfortable.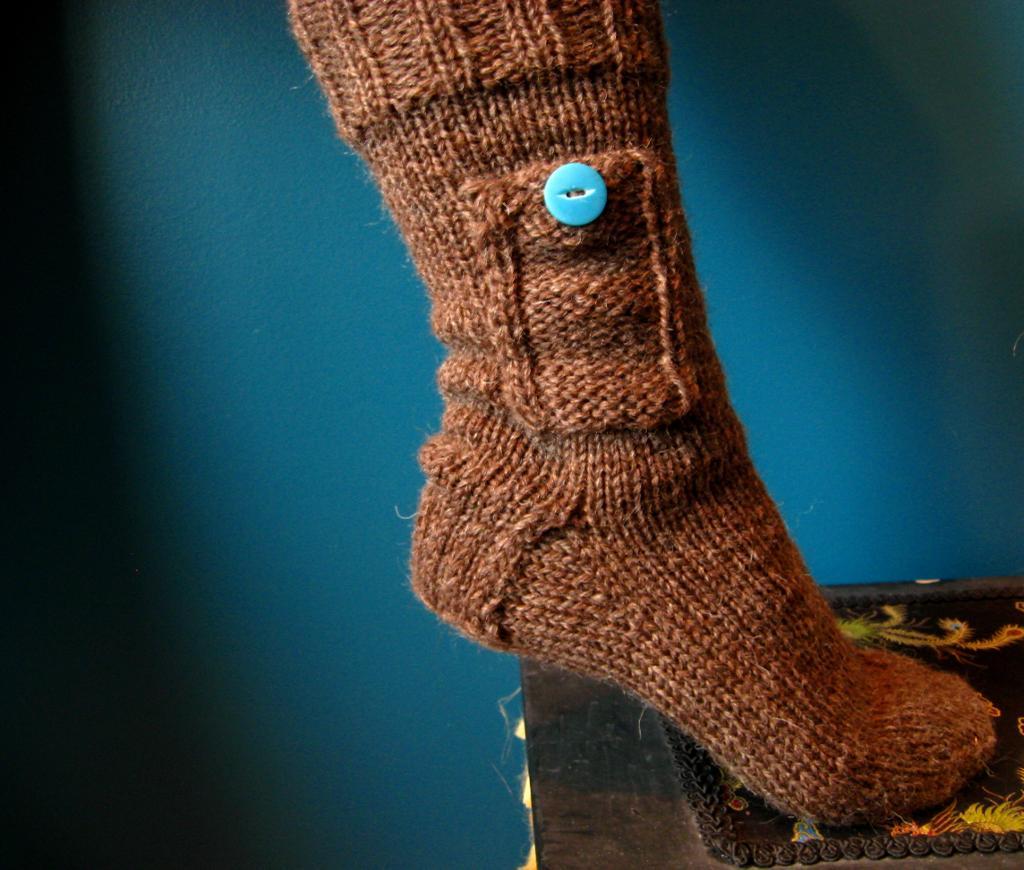 Photo via Craftsy member kraftling
Pocket Socks
Are you one of those people who are always sticking things in your socks for safekeeping? Then this is the perfect pair of socks for you! You can make two pairs of socks with one skein of Lion Brand Fisherman's Wool, so make a pair for yourself and a pair for a friend.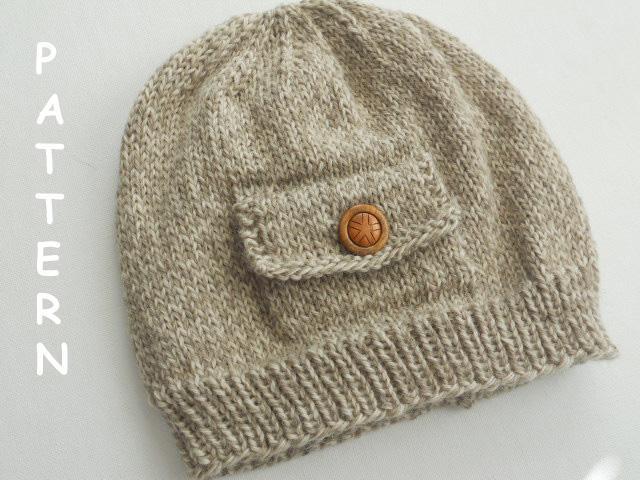 Photo via Crafty member Kathleen Sasser
The Pocket Hat
Designer Kathleen Sasser gives us two great ideas for what to stash in this little pocket: your house key and emergency cash. The house key could be a really great option for runners in cool weather.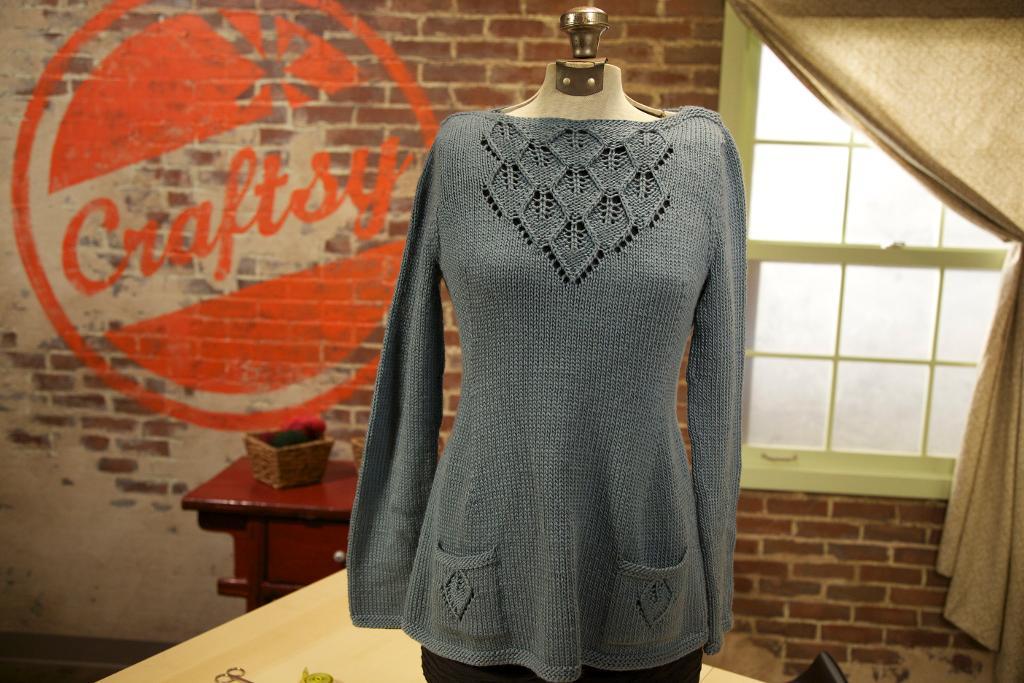 The Seamless Artemisia Sweater
Pockets don't have to be plain. In fact, sometimes pockets are more decorative than they are functional. I think that's the case with these adorable pockets. They're totally simple to add, but don't feel obligated; they're optional.
The sweater was designed by Mercedes Tarasovich-Clark exclusively for The Seamless Artemisia Sweater class, so you'll not only get the sweater pattern, but you'll also get lots of help along the way.
Enroll in The Seamless Artemisia Sweater class here.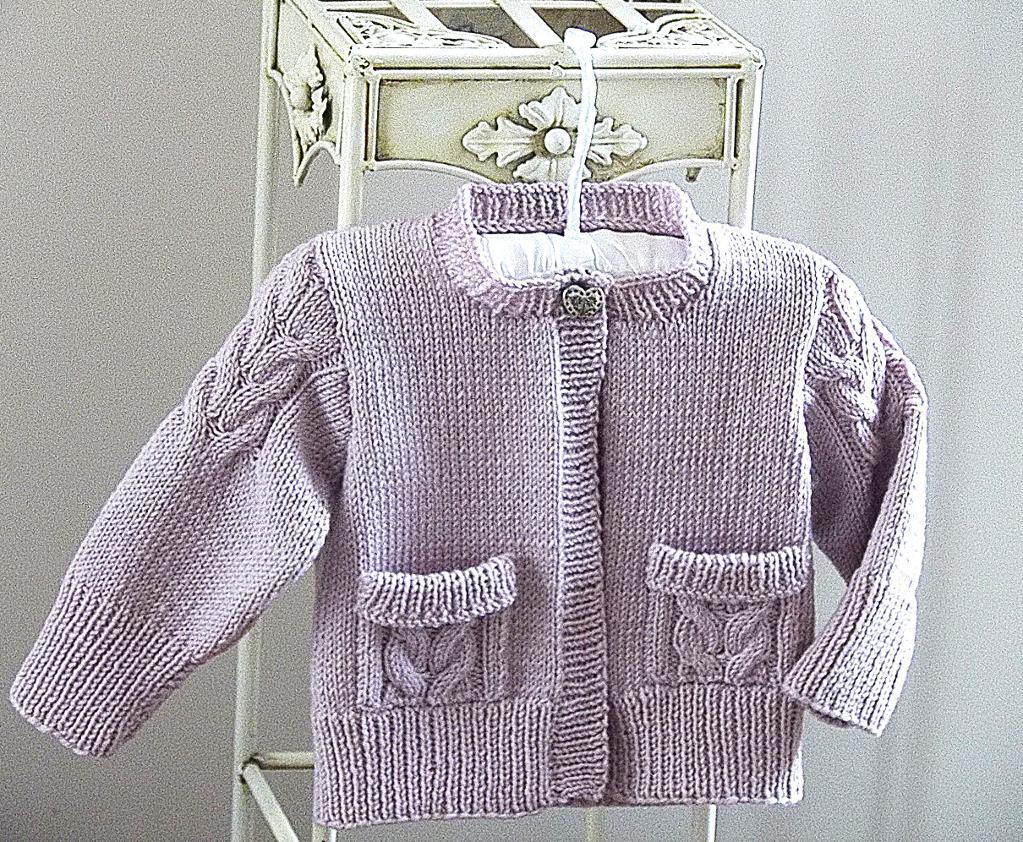 Photo via Craftsy member OGE Designs
Child's Cardigan with Pockets
My niece and nephew love it when their shirts have pockets so that they can carry around all their little treasures. Adding cables to the pocket make them both functional and beautiful. The sweater is sized from newborn to 7 years old, so it will fit any little treasure hunter in your life.
Photo via Craftsy member AllysonD
New Girl Skirt
This skirt has been on my to-knit list for ages, but I still haven't got around to knitting it yet. Sigh. One reason I love it so much is the detail on the hem and the pockets, plus the fact that it's rare for a knitted skirt to actually have pockets included in the pattern. Woohoo!
Are you a fan of pockets? Do you often incorporate them into your knitting?