When I want to spruce something up, one of the first things I ask myself is, "Can I cover it in yarn?" An empty yogurt container? Spiffy new pencil holder! Couch lacking color? Knit a pillow case!
If you're looking for ways to spruce up a room in your home, do not overlook your favorite craft: knitting.
Here are a few home decor knitting patterns for you to get started. Hopefully they will inspire you to inject a little yarn into your everyday living.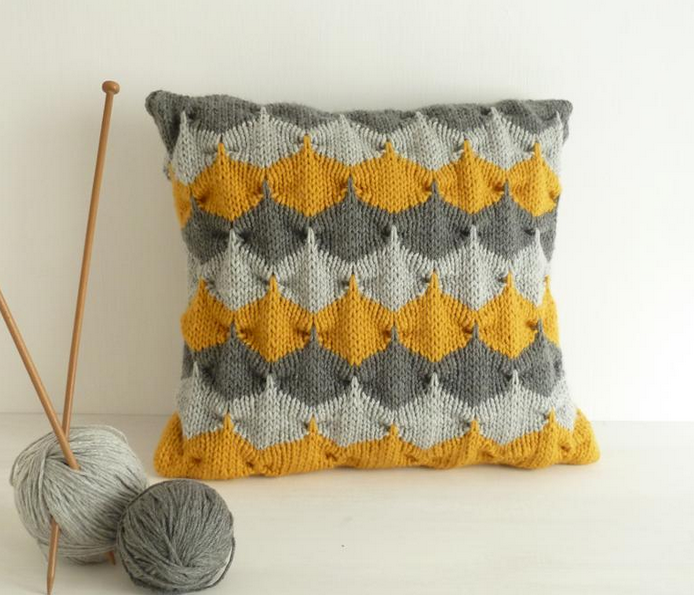 Photo via bySol
Throw Pillows
Throw pillows such as this Geometric Cushion are probably the best place to start when knitting for your home. They are blank canvases for you to practice new stitch patterns on and to incorporate new colors. You can make some for your couch or bedroom. Their small size means they do not take very long to make, so you don't have to limit yourself to making just one! .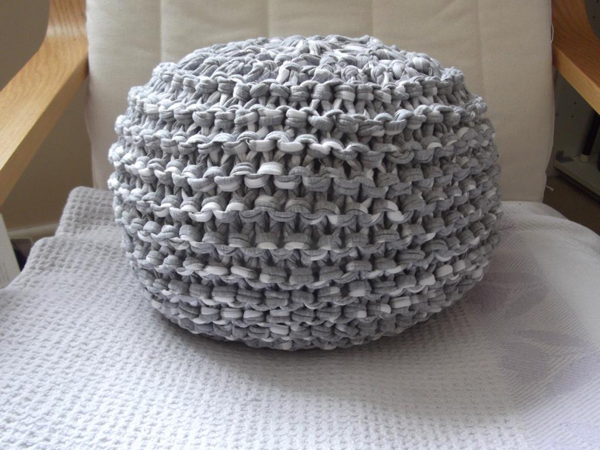 Photo via Lavender Babies
Poufs
Poufs are a current trend in home decor. You can find various styles, but the T-shirt yarn Pouf (above) is one you can make using recycled t-shirt yarn. Try making some in different shapes to reflect your own personal style. Perhaps a cube or a log! They make great over-sized cushions, perfect for propping up your feet at the end of a long day or for young kids to sit on when they're lounging around the living room. .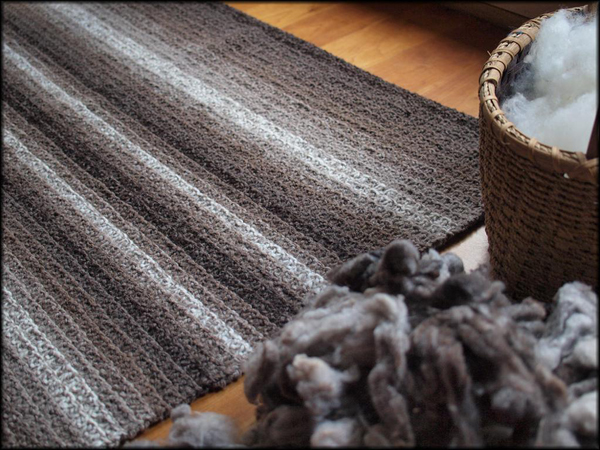 Photo via Wyndlestraw Designs
Rugs
Rugs are huge statement pieces. Knitting one in the perfect colors to match your decor is something folks only dream of. YOU can do it! It will take some dedication to complete a project like this, but the outcome will be totally worth it. Something one of a kind that compliments your own personal style. If you want to start with something smaller, how about a bath mat?
<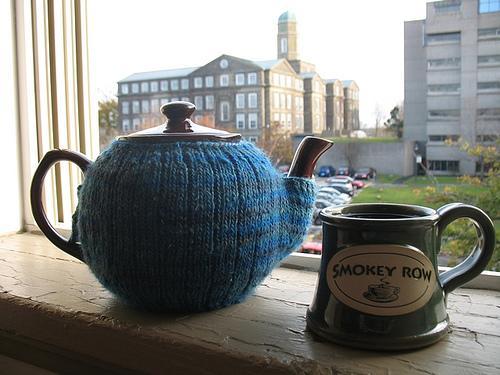 Photo via  Elisabeh Kleven's Craftsy Patterns
Tea cozies
Summer is winding down, so that means cooler weather is around the corner. Tea shall be had! A tea cozy, like this Tea Mitten, will not only make your tea pot the cutest thing on your table, it will help keep that water warm! There are a plethora of tea cozy patterns on Craftsy in all shapes and sizes. Check them out. Beware, though–some can get a little kooky! .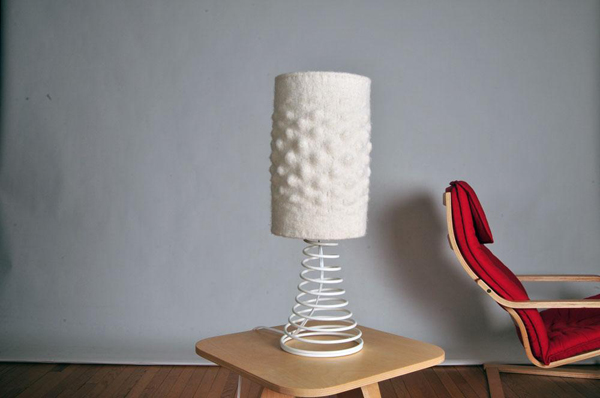 Photo via X & Y Designs 
Lampshades
Let there be light! Lamps are the often forgotten home accessory to get a makeover. They can be wonderful statement pieces on side tables, so why not create shades that reflect your uniqueness? You can find more lampshade patterns in the . .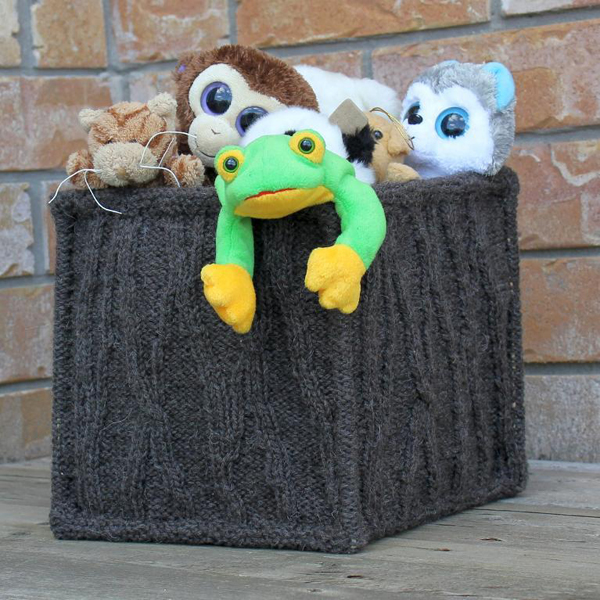 Photo via Sticks-n-Strings
Baskets
Baskets are the most useful home decor accessory. Baskets such as the I'll Huff and I'll Puff basket above (you can find an alternative felted basket/tote pattern here) are extremely versatile and you can use them for storing toys, shoes, or even yarn. Yes. I do declare the basket as the home decor item you absolutely need to knit. .
Do you like to knit things for your home? What kinds of home decor knitting patterns do you like the most?