One of the simplest ways to figure out whether a knitting pattern is right for you is to check out the skill level. Here at Bluprint, we divide up our patterns into five levels: novice, beginner, intermediate, advanced and expert. We've selected a few from each category in this post.
If you're a novice, start at the top and work your way down as you beef up your skills. If you're already an expert, pick any pattern from the list depending on your mood and how much you feel like concentrating. (Sometimes it's nice to knit something simple, isn't it?)
Here's just a little sprinkling of knitting patterns from each level. Find one that's right for you and start knitting!
Novice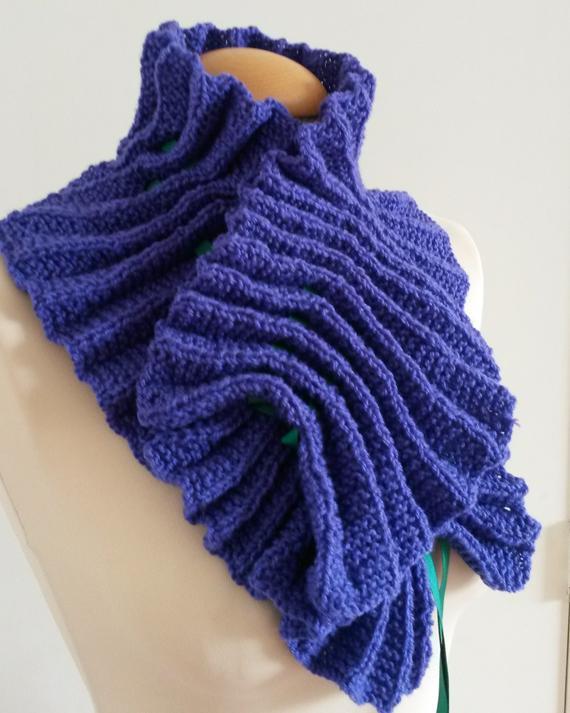 Photo via Giezen Knitting
Pleated Scarf
Novice knitters will be thrilled with this pattern that only requires you to knit and purl. The magic is in the folding of the pleats. The versatile accessory can be worn as a scarf, cowl, or capelet.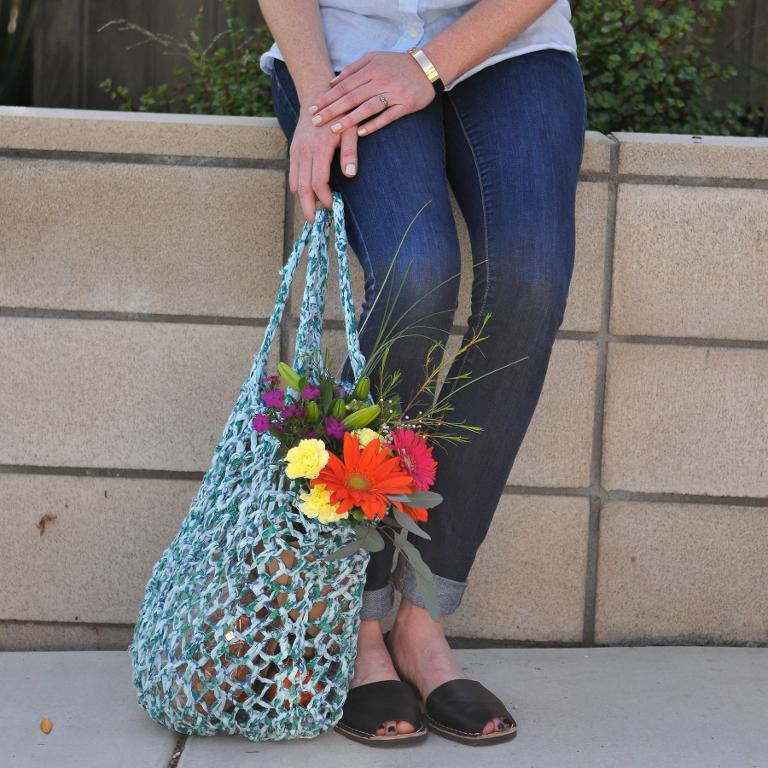 Photo via Knit Collage
Wildflower Market Bag
The size 19 needles used to knit this useful accessory will delight new knitters because they'll see the project work up quickly. Beginners will also get a nice, easy intro to using double-pointed needles.
Beginner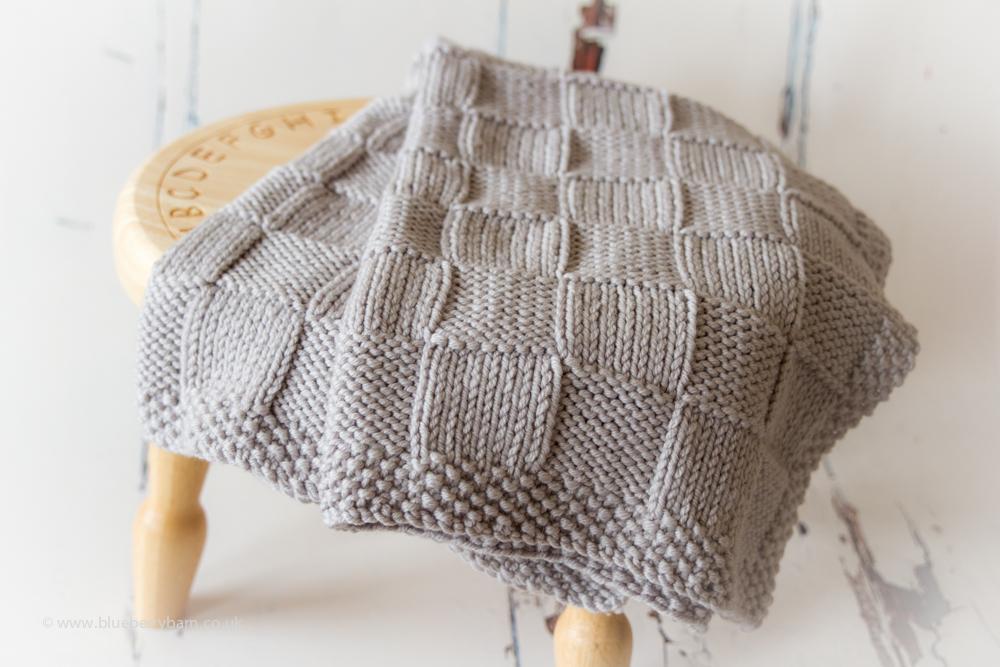 Photo via Blueberry Barn
Chunky Checks Baby Blanket
Blankets are typical projects for beginners, but instead of knitting a plain stockinette stitch or garter stitch blanket, change it up a bit with one that incorporates both. This adorable blanket will even show you how to make a pretty seed stitch border — once again only using knit and purl stitches.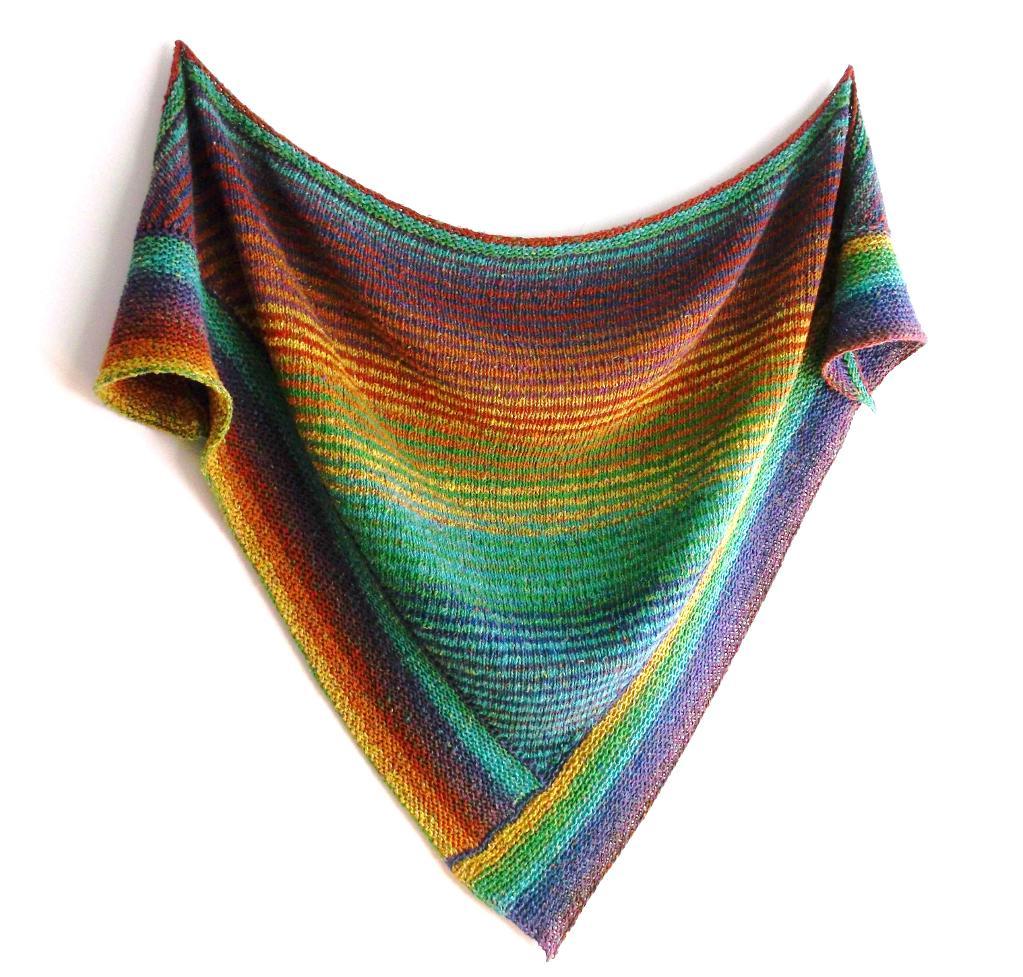 Photo via Briansmith9
Cascade Shawl
Beginners who are ready to tackle a few new skills will love this pattern. Though the body uses a basic stockinette stitch, there are plenty of more advanced skills like increasing and picking up stitches to make sure you're learning something new along the way.
Intermediate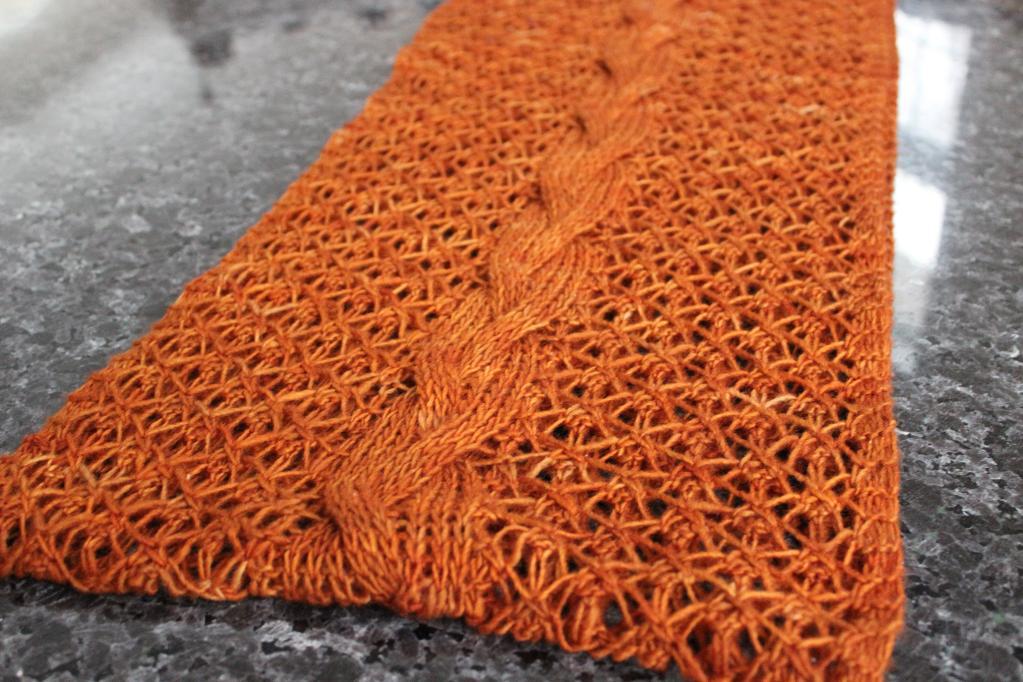 Photo via Anna Dalvi
Rapunzel Infinity
That line between beginner and intermediate can often be difficult to cross. Make the transition smoother with a familiar friend, the infinity scarf, but add in a few new twists, like a pretty cable.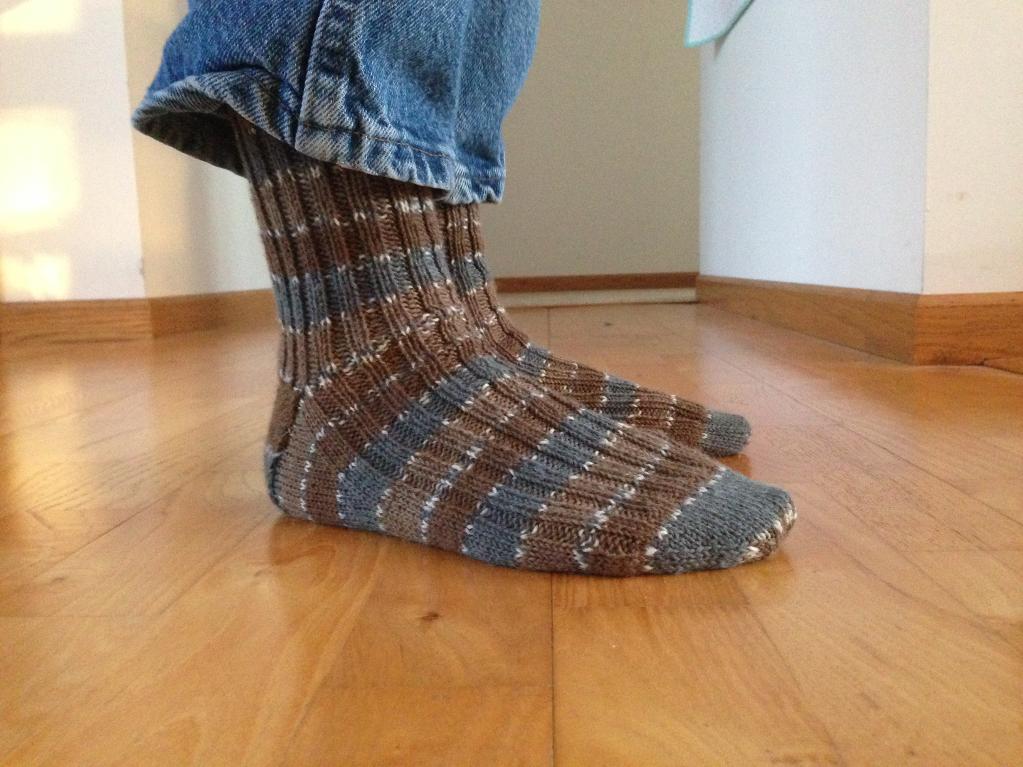 Photo via Amanda Jean Nyberg
Amanda's Basic Sock Pattern
Once you become comfortable with decreases and increases, give knitting socks a try. (Warning: they're addictive!) This sock pattern is free, so you have nothing to lose by giving it a try. For your first pair, knit a solid-colored pair, rather than stripes, so you don't have to focus on changing colors.
Advanced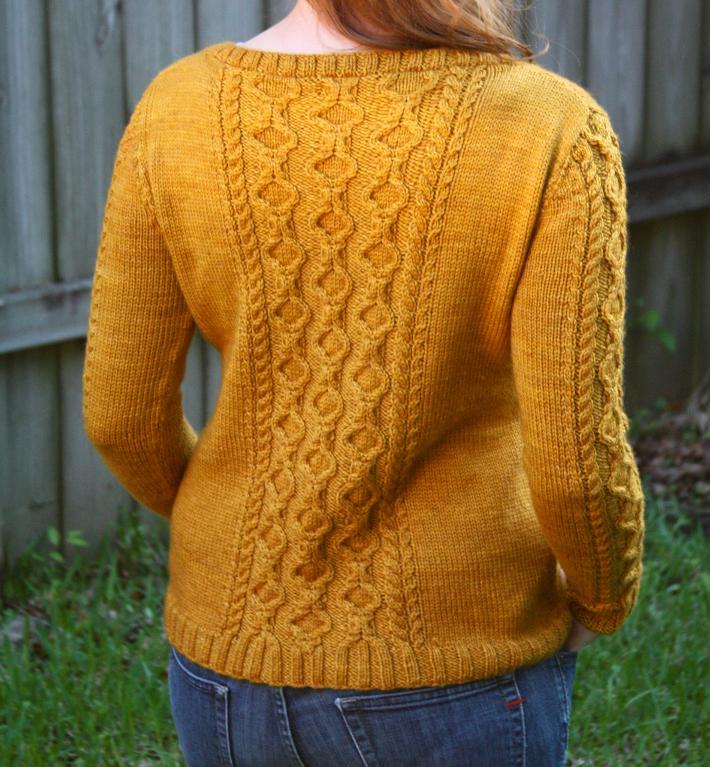 Photo via Emily Ringelman
Tullamore Cardigan
As an advanced knitter, you're skilled at all the components of this sweater — cables, seaming, shaping, reading a chart — so why not give it a try?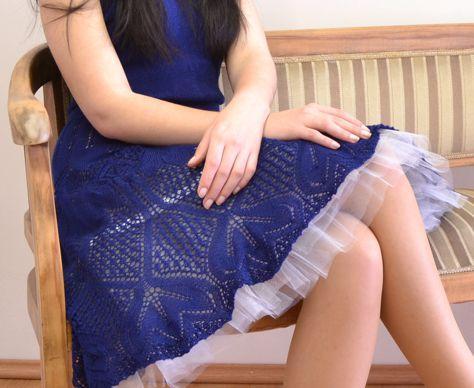 Photo via it took two
Silk Summer Dress with Petticoat
Only an advanced knitter would have the skills — and patience! — to tackle this gorgeous dress. You'll use small needles and silky yarn to knit the lace design of the dress. If you have sewing skills, you can add the pretty petticoat.
Expert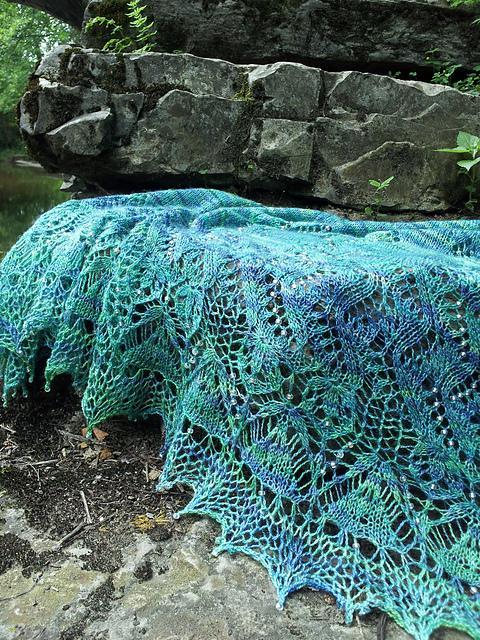 Photo via simone77
Ipomoea
Use your knowledge of lace-weight yarn to work up this gorgeous crescent shawl. You'll incorporate beads, as well as various decreases and increases, along the way.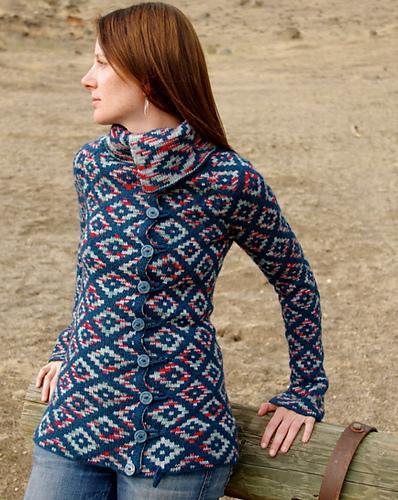 Photo via fern1knits
Oblique Motion
Stranded colorwork ensures this cardigan is cozy and warm, while double knitting makes the collar reversible. Experience knitting and constructing sweaters will certainly come in handy for this expert pattern.
How did you make the jump from level to level? Beginners, what new skills are you trying to become more advanced?