With the thrill of the New Year wearing off and the cold of winter settling in, we are entering the season of love. Even if you do not celebrate Valentine's Day, if you are a knitting enthusiast like me I am sure you will get some enjoyment from these heart-inspired patterns. Do something wonderful for that special someone in your life or even for yourself (self love is important, after all) by knitting a heart or two!
Here are six heart knitting patterns sure to inspire you!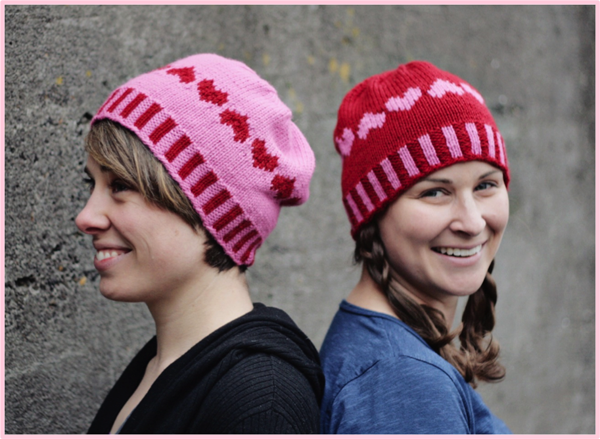 Photo via Bluprint member myriadlane.
With Love hat pattern
Practice your stranded colorwork with this lovely hat pattern! I never realized how great knitting hearts would be for practicing this technique. The author says you can substitute any other 16-stitch motif, so if hearts aren't your thing, try something else. Personally, a hot pink hat would be the best cure for the winter blues.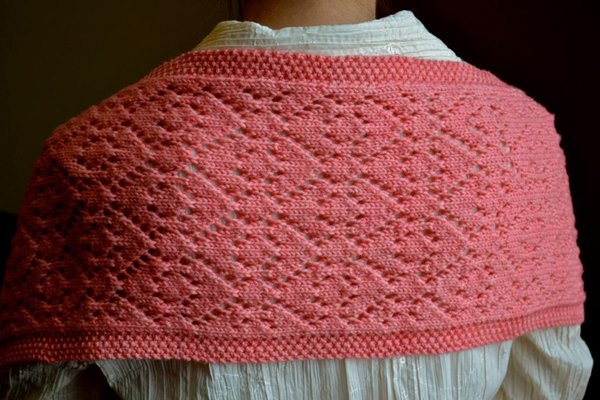 Photo via Bluprint member Migs
In Love with Escher shawl pattern
The subtle hearts in this lace shawl pattern make this a gorgeous gift for Valentine's Day. A pretty lace shawl design is great for early Spring and the eyelets in this one create a light and airy, yet comfortable fabric. The author has provided the pattern in both charted and written forms, so it would make a wonderful beginner lace knitting project!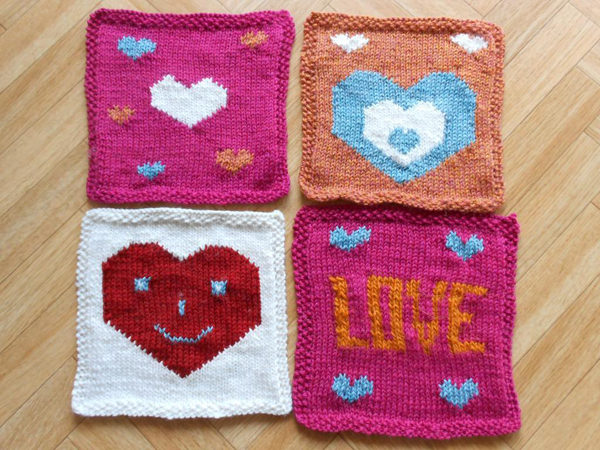 Photo via Bluprint member lea67000
Love Potion washcloths pattern
Here is a pattern for a set of LOVEly washcloths! These cute little projects would be great for practicing your intarsia skills. Another idea is to use the blocks as part of a blanket. Perhaps you are knitting for charity this year and want a cute pattern to donate?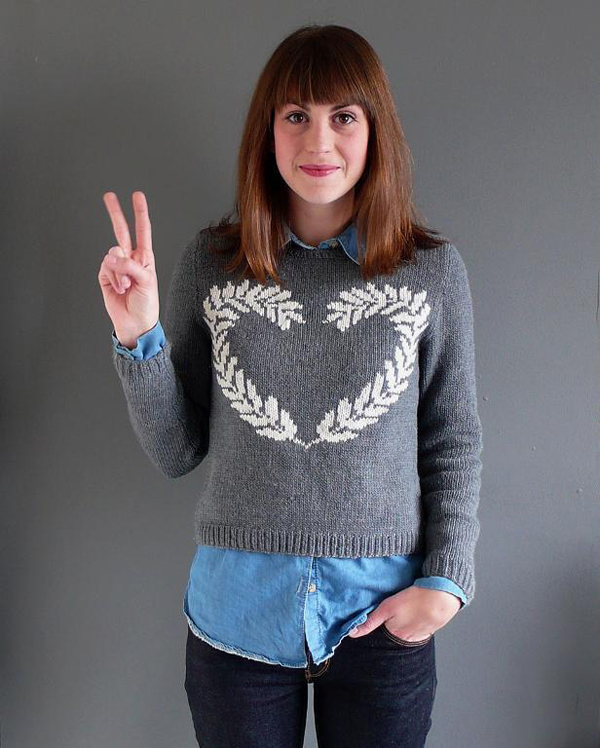 Photo via Bluprint member Knitted Wonderland
Peace and Love sweater pattern
I absolutely adore this heart made of olive branches. What better way to show you are a proponent of both peace AND love than through this sweater? Show the world!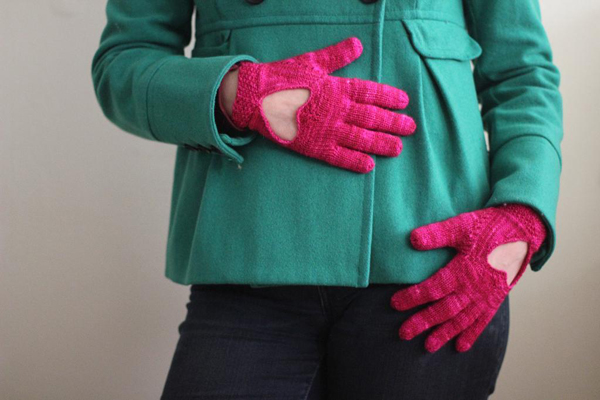 Photo via Bluprint member Claire Sandow Designs
Love gloves pattern
The classic driving glove with a twist! The heart-shaped cutout looks absolutely fun to knit. I love a challenge and this pattern looks to be one of those that never bores. The result is a pair of gloves with just the right amount of vintage charm. Knit in bright pink yarn or a deep red yarn, these babies will beg for attention wherever you go.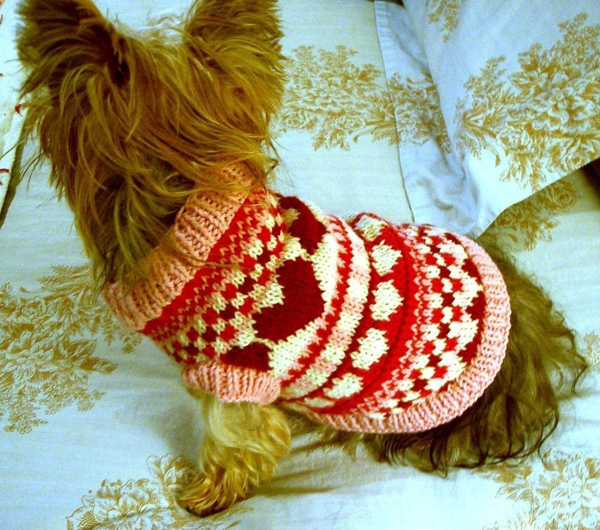 Photo via My Savannah Cottage
Puppy love sweater pattern
There is nothing like puppy love. If you have a little pooch in your life, you might want to knit them a sweater for the chill in the air that just won't go away. Keep your pup warm AND in style! This pattern looks to be another wonderful one for practicing stranded colorwork. If your puppy doesn't like hearts, you can work the checker pattern more or work some stripes!
I hope you're now feeling inspired to share the love with wonderful heart knits! When Valentine's Day comes around I start hoarding the pink yarn by the couch to cast on all the pretty heart things. The heart itself if an interesting shape, I think. From the bottom up, it's pointy, then straight, and then gets all curvy and just…soft. I really do think about shapes a lot and the heart is one at the top of my list of favorites.
What are some of your favorite Valentine's Day patterns to knit?