What do knitters want for the holidays (or any day)? That's easy! Knitters want three things: 1. More yarn. 2. Beautiful knitting projects for the yarn. 3. Ways to finish their projects faster so they can start knitting the next project!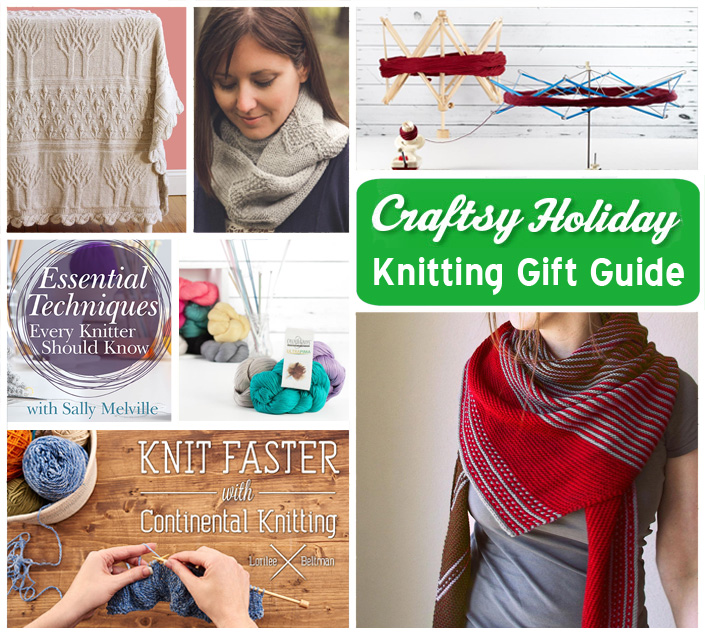 We've made it even easier to make any knitter in your life happy with this holiday gift guide that includes two luscious yarns, three stunning kits, two classes in knitting techniques and one essential knitting tool. And, for you knitters, it's an instant wish list to give to your favorite Santa or to reward yourself for all the knitting you do for others.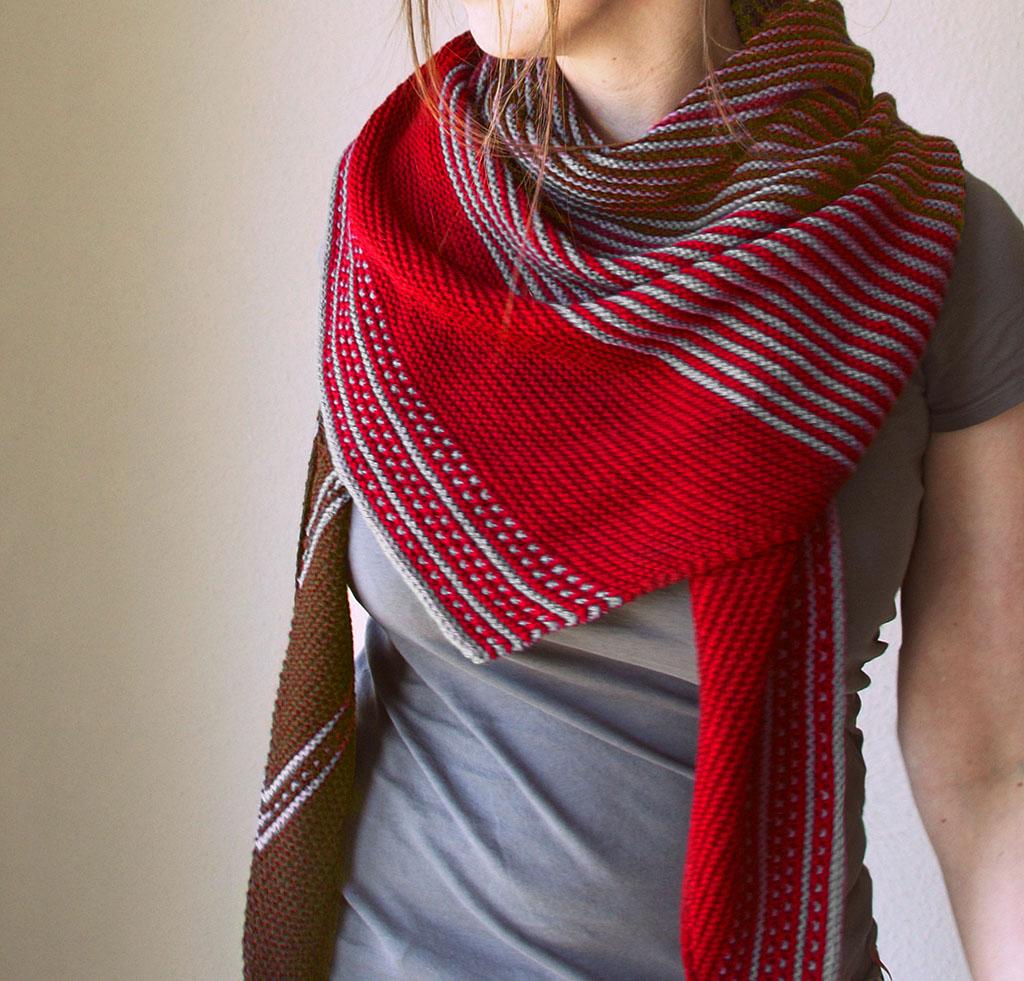 1. Drachenfels Shawl Kit
This shawl kit proves that you can create a showstopping knitted work of art without complicated stitches. Knit in garter stitch and easy slipped stitch colorwork, this shawl couldn't be more simple to knit…or more stunning to wear. The key is a design by Melanie Berg that showcases the rich hues of Cloudborn Highland Sport yarn. The kit comes with the pattern plus six skeins of the Bluprint-exclusive wool yarn in your choice of three striking color combinations: Fire (pictured), Ice or Energy.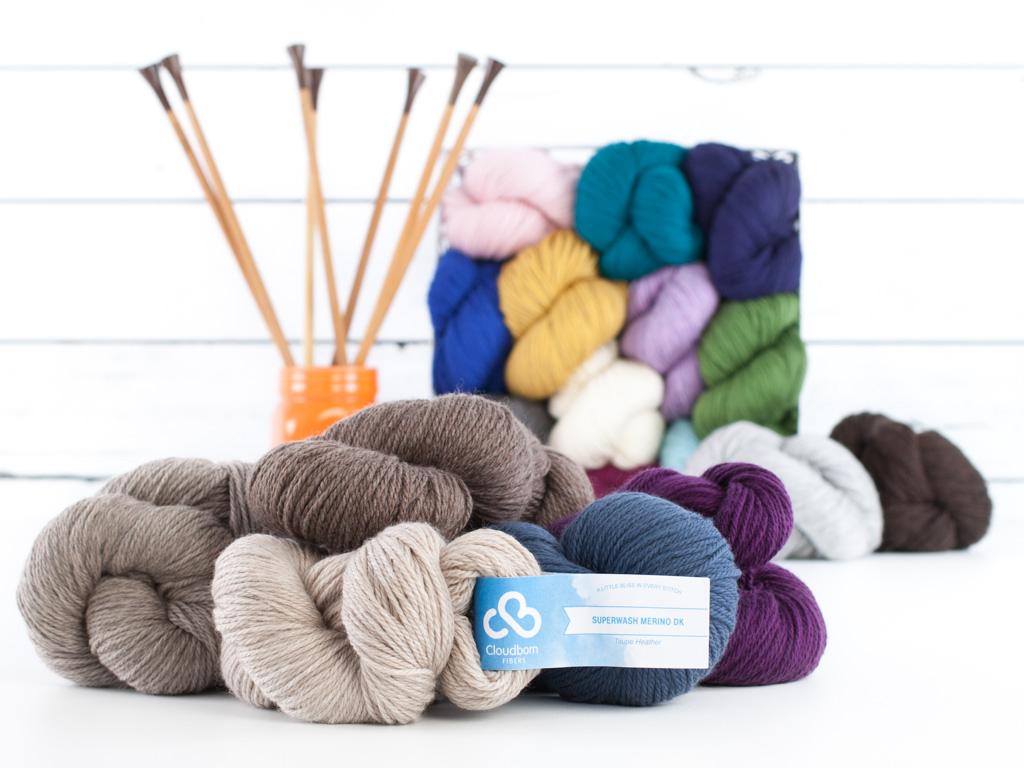 2. Cloudborn Superwash Merino DK Yarn
There's nothing more wonderful than a yarn that feels as good to knit as it does to wear. This DK weight yarn combines the luxurious softness of merino with the stretch of polyamide to create a warm comfy fiber. This machine-washable yarn can be used for scarves, shawls, hats, tops…any project that calls for light worsted weight yarn!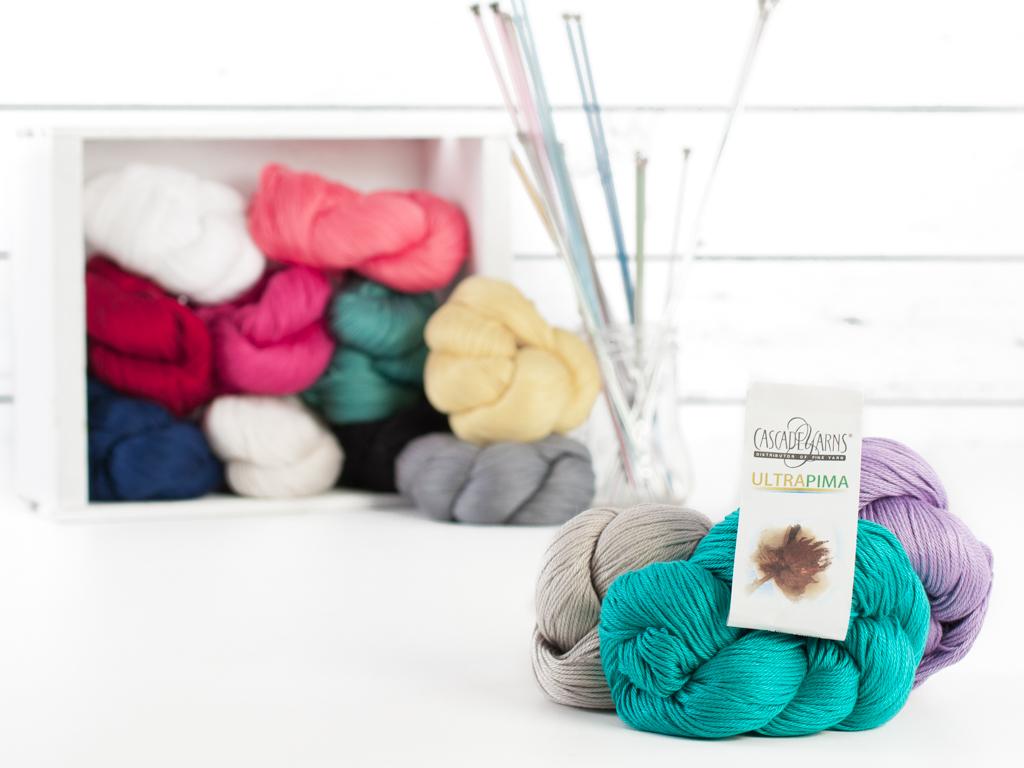 3. Cascade Ultra Pima Yarn
When it's cold outside, that's the sign for knitters start working on spring and summer knitting projects. And the best yarn for warm weather is cool Pima cotton that's smooth and soft on the skin. If you're sensitive to wool or acrylics, cotton is skin-friendly alternative all year round. Cotton is also great for home decor because of its durability and easy care. This exceptionally colorful cotton yarn has a lustrous sheen, exceptional stitch definition and DK weight that makes it the yarn of choice for tops, shawls and more.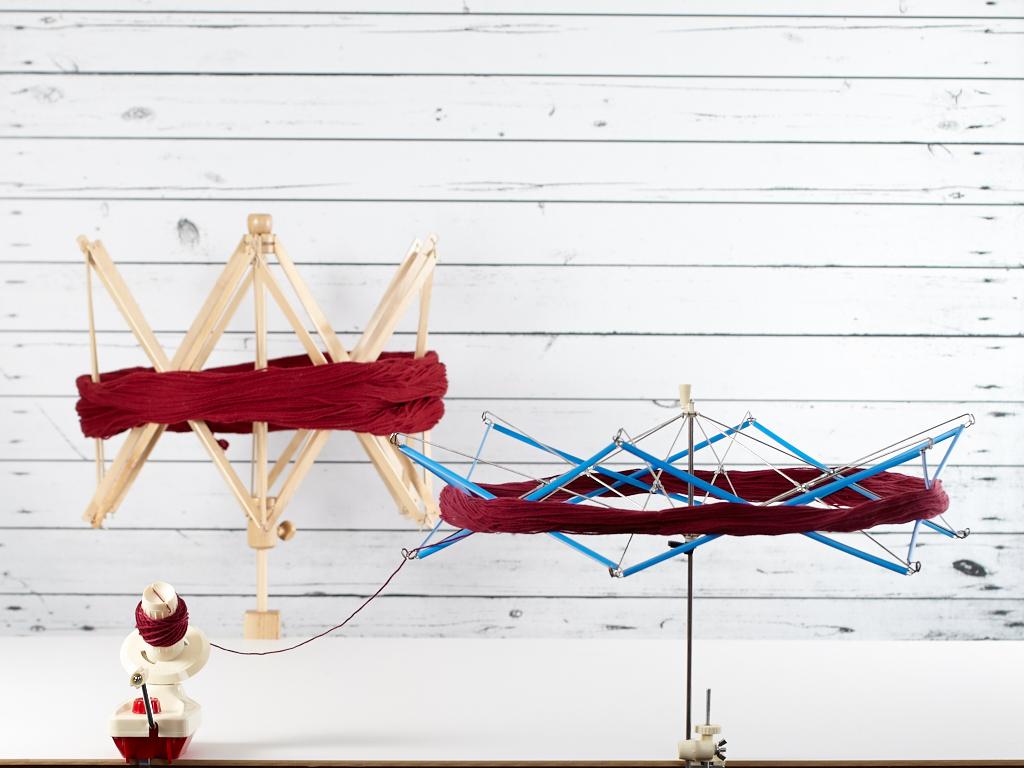 4. Laci's Umbrella Swifts
Knitters have yarn stashes full of hanks begging to be knit, but first…we have to wind them into balls. This yarn swift will make hanks disappear in a flick of the wrist. Place a hank of yarn over the umbrella swift, which expands to fit the skein. As you wind the ball manually or with a ball winder, the swift turns for you, making winding fast and fun. When you're done, the swift folds up to be stored away, leaving room for more yarn! After seeing a swift wind a hank in just a few minutes, I knew I was witnessing a knitting miracle I couldn't live without. I'd recommend buying the set with swift and ball winder for the ultimate convenience.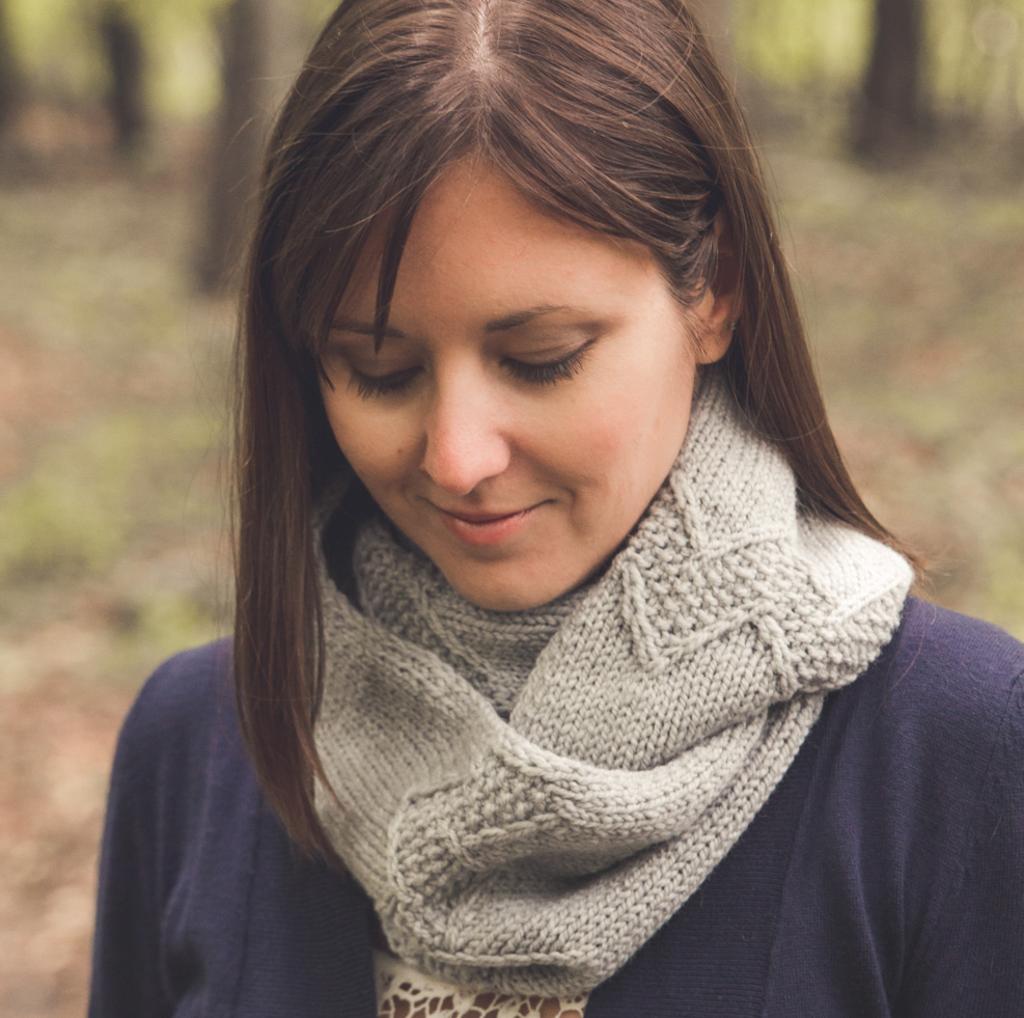 4. Frost Point Cowl Kit
A Bluprint-exclusive pattern and yarn pair makes this cowl a one-of-a-kind kit! With its ice-inspired texture panels and the 28 shades of yarn to choose from, you'll want to knit one to match every outfit. Because this infinity cowl is 47 inches long, you can keep cozy by wrapping it around your neck or drape it like a scarf.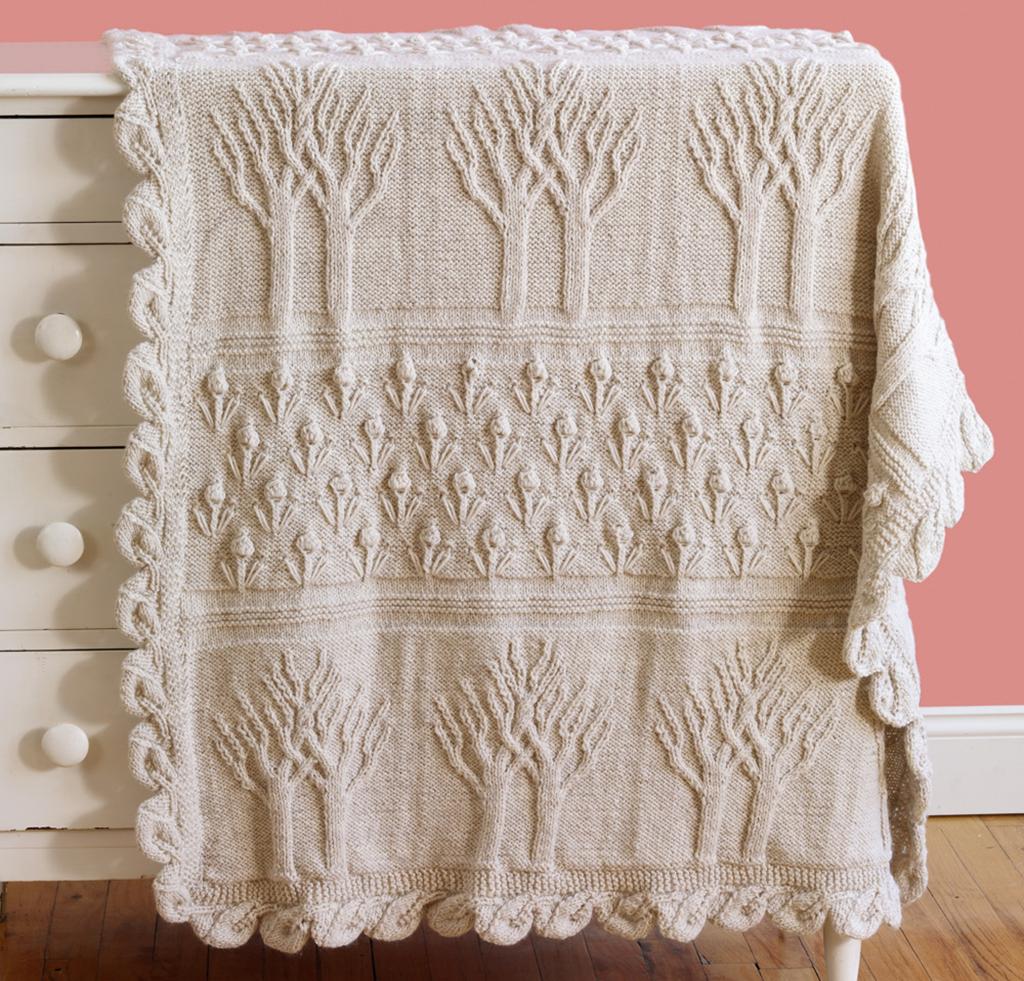 5. Tree of Life Afghan Kit
This afghan pattern transforms familiar knitting stitches into an enchanted forest. Cables turn into twining branches, bobbles and drop stitches into wildflowers, and edges into a wreath of leaves that will seem almost magical to non-knitters (and knitters, too!). This kit comes with the pattern and ten plush skeins of Lion Brand Wool-Ease to complete this future heirloom. Choose from 23 colors to match any decor including jewel tones, pastels, earth tones, neutrals and more. And best of all, Wool-Ease's blend of wool and acrylic makes the afghan soft and machine washable.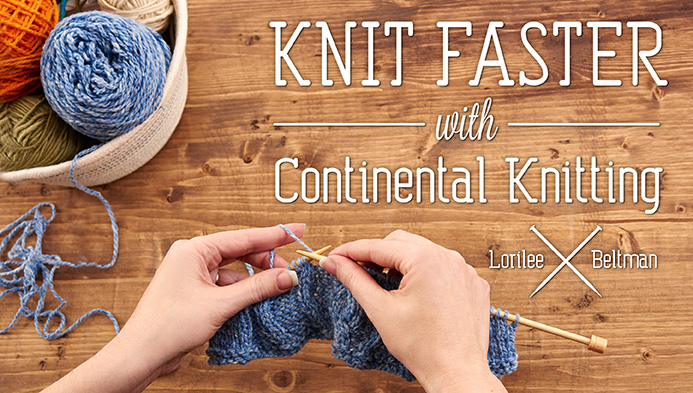 6. Knit Faster With Continental Knitting video class
If knitters could have any superpower, they would probably choose speed knitting so they could knit more projects in less time. Lorilee Beltman gives knitters the key to that superpower with Continental knitting, a technique that improves speed and lessens strain. And if you worry that you're too set in your knitting ways to learn this approach — take a look at the five-star reviews for Lorilee's class, like this one from murphysmeow: "Lorilee is an excellent and creative teacher; she is no-nonsense, full of tips and tricks and concentrates on one general skill at a time. I learned more in the first lesson of this class than in a thousand YouTube videos."
Giving the gift of an online video class is easy! On the class's main page, select the green "Buy As A Gift" button and enter the giftee's email address. You can even select the delivery date so they'll be surprised on Christmas morning.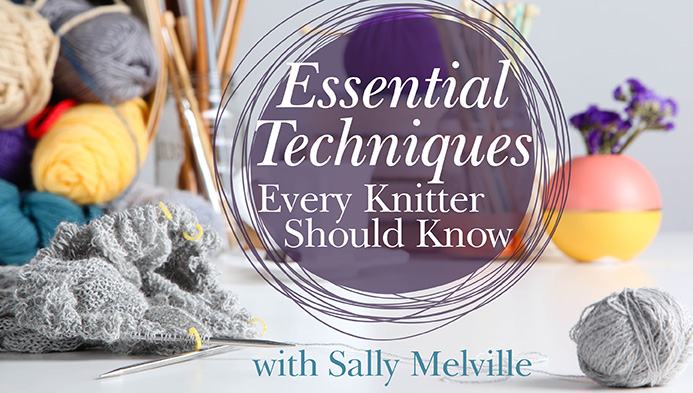 7. Essential Techniques Every Knitter Should Know video class
Even experienced knitters hesitate to jump into patterns that call for  techniques they aren't comfortable with. Maybe it's seaming, picking up stitches or an unfamiliar cast-on. But after this informative, jam-packed class, knitters at any level can face their dream projects with confidence. Here's what Bluprint member Lpipi, an experienced knitter of 14 years, had to say in her five-star review of Sally Melville's class: "This class was like having a private lesson with this 'master' knitter. Every knitter should take this class regardless of how long or how well you knit… Priceless class and Sally Melville was a delightful teacher."
Get Special Savings on Top Knitting Classes
Learn from the world's best knitting instructors in HD video lessons that you can watch anytime, anywhere, forever.Enroll and save now »