Helloooo, spring! And hello to knitting for spring, too! By the time spring finally arrives, I'm usually tired of dark winter colors in home decor knitting. Bright and colorful takes over my home, and that translates right into my knitting for spring. Home decor knitting also means that I can give my space a whole new look, and what better way to do that than knitting home accessories?
If you're planning on knitting for spring, let Bluprint's designers help you celebrate the bright colors of the season with your next home decor knitting project.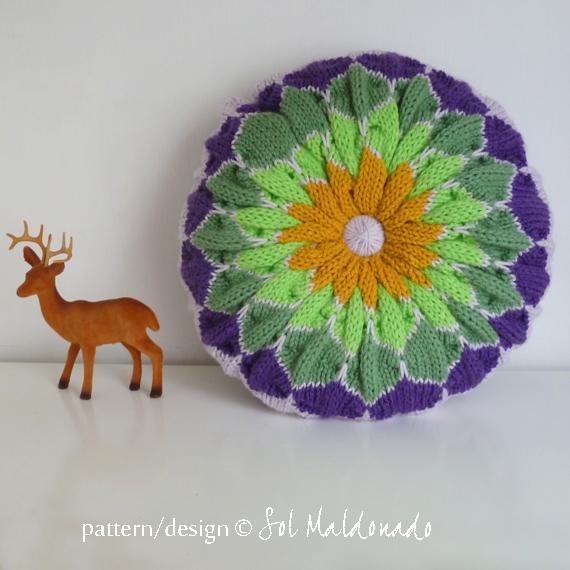 Photo via Bluprint member bySol
Round pillow
Knitting home accessories doesn't have to mean spending a lot of money on yarn. Take some of your favorite bright colors and put them together. What do you get? Why, this round pillow of course! Get inspired by your favorite flower, or just take a cue from your stash to use up those yarn scraps. Whip up a couple of these to make a set, or use them as a decorative pillow on a bed.
Get the Round Cushion Knit Pinwheel Pillow Pattern.



Photo via Bluprint member Design Studio
Tea rose cozy
Traditionally we think of fall and winter as prime tea seasons, but I end up drinking just as much tea in spring and summer. Even if you're not using your teapot, you can give it a spring makeover with this colorful tea rose cozy that will protect it from dust and other kitchen messes when you're not using it.
Get the Tea Rose Cozy pattern.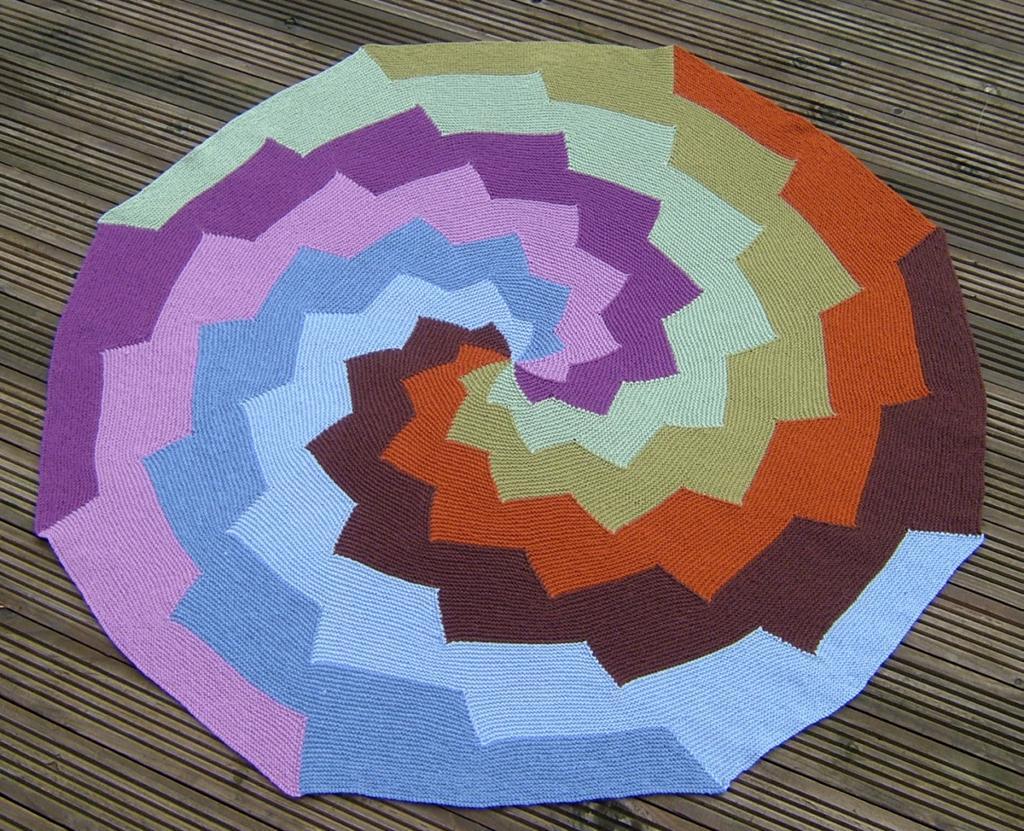 Photo via Bluprint member Pat Ashforth
Revolution blanket
I know this is a blanket, but wouldn't it also be completely amazing as a rug? Pop some no-slip grips on the bottom of it and you could easily transform it from blanket to rug. But hey, the blanket looks pretty cozy, too. Either way, it's a guaranteed way to bring pops of color into your home decor.
Get the Revolution Blanket Pattern.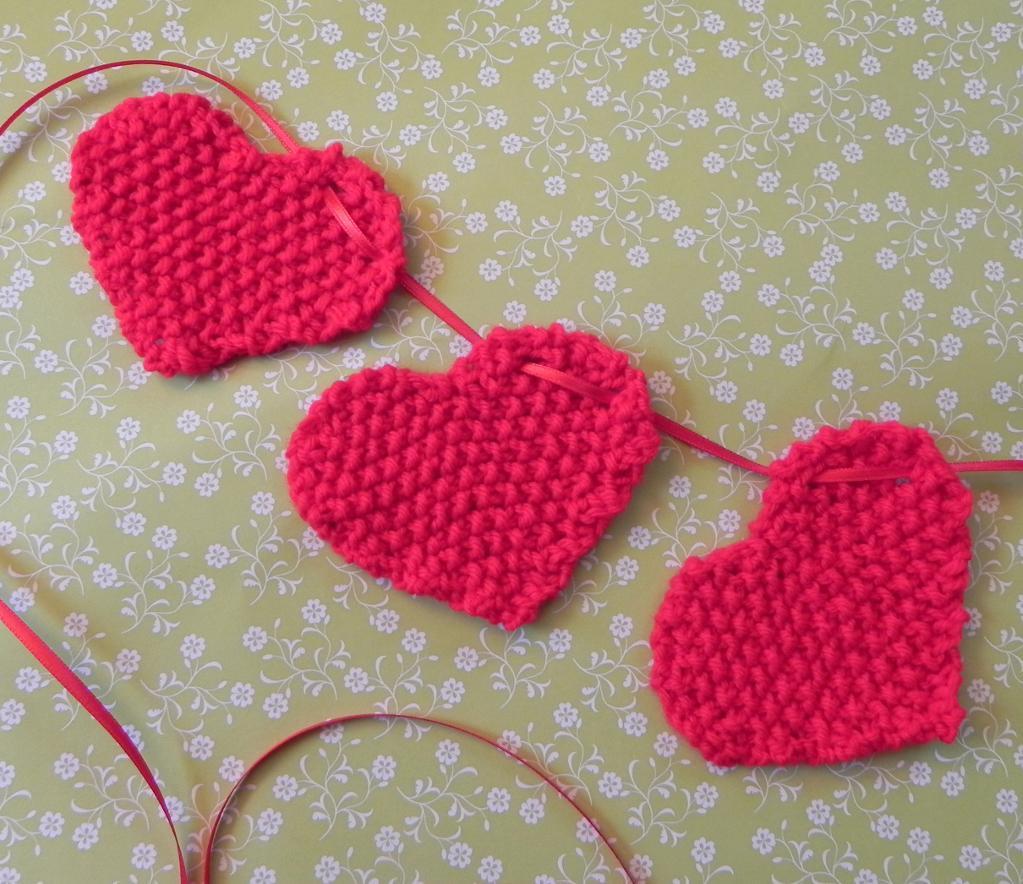 Photo via Bluprint member MadameSegneri
Little hearts garland
Knitting hearts is certainly not limited to Valentine's Day, and neither is decorating with hearts! Grab your brightest scrap yarns and start knitting up these little hearts that are strung together on a ribbon. You can even make the hearts different colors if you can't decide on just one! The finished garland would look lovely in a bedroom or even a living room.
Get the Little Hearts Garland Pattern.
[box type="shadow"]You might also be interested in our post on how to knit a heart.[/box]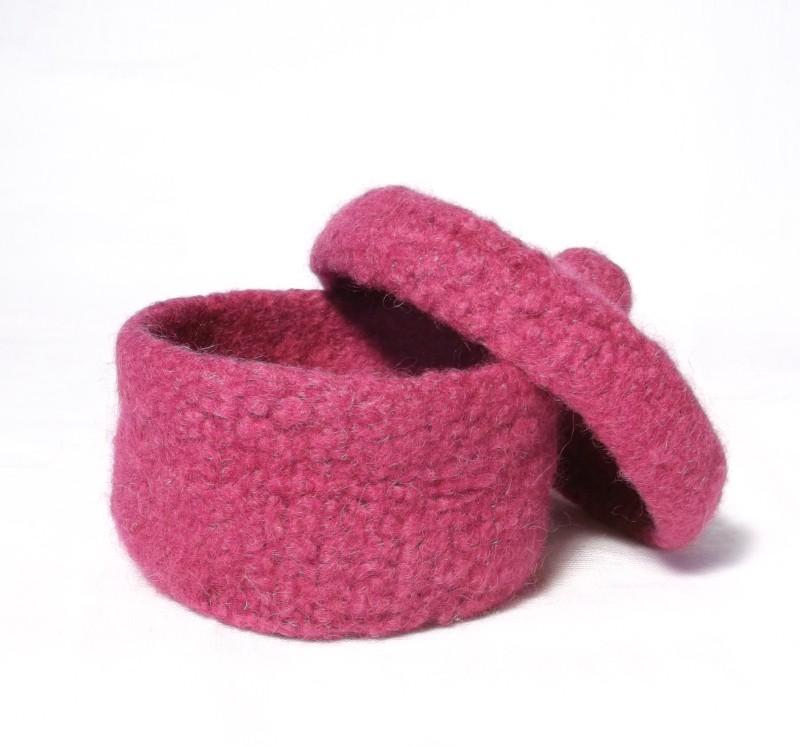 Photo via Bluprint member Claire Fairall
Felt trinket pot
If you've never tried felting before, now's your chance! This little pot is perfect for experimenting with felt since the resulted size doesn't matter too much. If you shrink it too much, no need to worry! This is also a great home decor idea because you had hide small items in a pretty package. Put it on your entry table to store keys and other small stuff, or use it in a bedroom for jewelry storage.
Get the Felt Trinket Pot Pattern.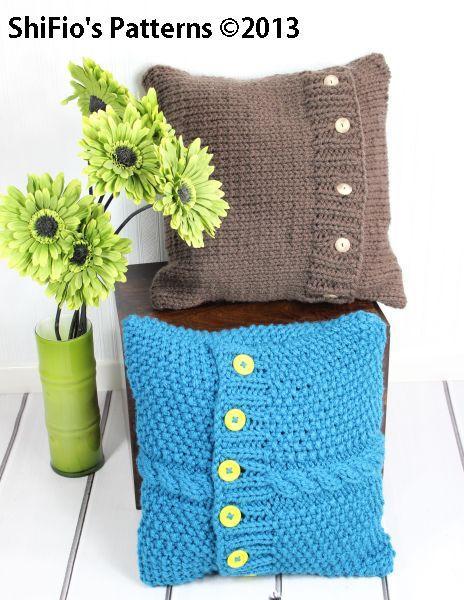 Photo via Bluprint member ShiFio
Chunky cushions
I suspect that these chunky cushions are going to hang around my house long after spring turns to summer. Knit these out of your softness chunky yarn for maximum comfort while lounging around on your couch. The buttons on the cover mean it's OK to munch on popcorn while you're lounging, too, since the cover is removable and washable.
Get the Chunky Cushions Pattern.
How are you sprucing up your space for spring?