With so many knitting classes available on Bluprint, it can be hard to know which is the perfect fit for your skill level. That's why we're here to help! We put together this handy little guide to give you some great ideas for classes you'll love — whether you're a newbie or a knitting ninja.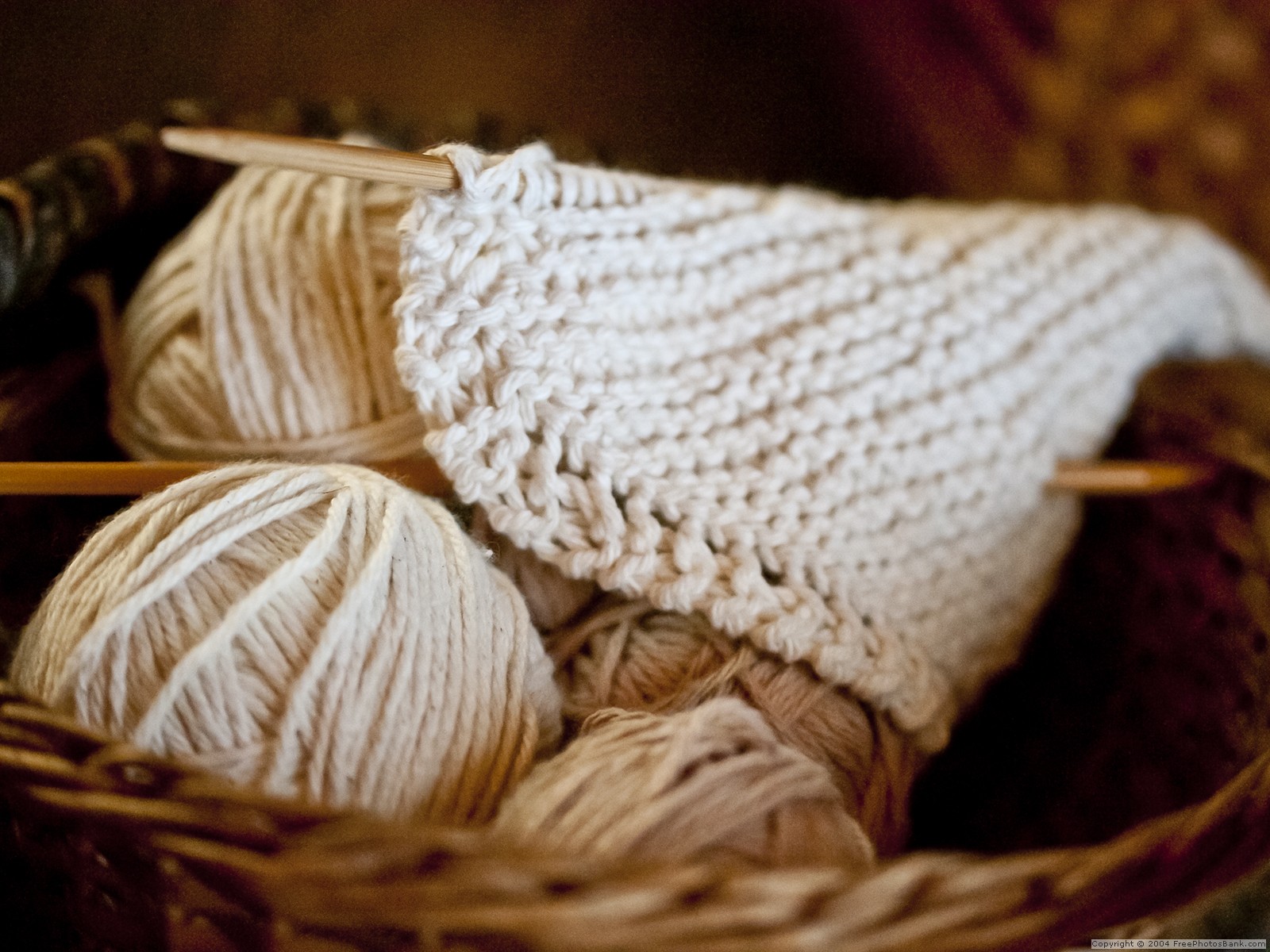 Just starting out? The first steps are the most important! Here are some great choices to set you off on the right foot.
Build a toolkit of essential skills every new knitter should know! Instructor Caddy Melville Ledbetter helps you open up your project possibilities with cast-on options, basic stitch patterns and more.
What students are saying
"I loved this class! I had been stuck with simple dishcloths and hats, but now feel I can move on to more complicated patterns. So many issues I had before (such as twisted or dropped stitches) were clearly and simply explained. I also know how to read a lace pattern! I love how I can replay over and over a skill until I have it down, and I can even slow it to make it easier to see each step. Thank you so much for this class!" – stippett9032782
Sock-cess is right around the corner! Join wildly popular instructor Lucy Neatby and learn the basics of how to make a pair of toe-riffic socks that you can't wait to slip on your feet.
What students are saying
"This class taught me so much. I went from being a non knitter to knowing how to knit a pair of socks with confidence. Lucy is a superb teacher and the closeup video work is excellent. I can't say enough about this class." – cemflitne7127624
Mistakes are a part of knitting! By learning to recognize and remedy those mistakes early in your knitting journey, you'll become a more confident, capable and efficient knitter. Expert Ann Budd teaches you the troubleshooting techniques you need to turn snafus into successes.
What students are saying
"This class starts with fundamentals, but ones that I have never seen so clearly before. She very clearly demonstrates the way each stitch should look, how various increases and decreases look, and how to accurately count rows. She also teaches how to read and work a chart, which I've never done before. I am a largely self-taught knitter, and have felt like I've been winging it on some of these skills. I am finding this to be a very useful class, and like the instructor's manner of teaching." – Kdatlanta
Do you put down your projects after binding off? By adding a few steps to your finishing process, you'll take your handknits from pretty to pretty impressive! Learn the best techniques for finishing edges, weaving in ends, blocking, seaming and more from beloved Bluprint instructor Anne Hanson.
What students are saying
"Great class. Excellent explanations and demonstrations. I've been knitting off and on for a long time and have never had the patience to learn from a book or the opportunity or time to take a class. I finally feel like I can do a much nicer job of assembling my projects. Thank you." – carolinej2101662″
So you know how to knit and purl, and you want to kick it up a notch. Here's some ideas to help you get to the next level.
Jump into a world of color with the eye-catching colorwork styles you love! Join designer Melissa Leapman, and learn the essentials for stripes, slip-stitch colorwork, intarsia, colorwork cables,  and stranded knitting to make your knit projects even more outstanding.
What students are saying
"I have to say this class is a must if you are a beginner (like me) in colorwork. While I am an experienced knitter in lace or cables I was an amateur in colorwork… before this class. Melissa is a wonderful instructor… she explains everything simple and maintains a good pace. Now I can combine intarsia, fair isle even with cables! Cannot express how much I am grateful having this class!" – crissy varlaki
Getting bored of the long-tail cast-on? Expand your project possibilities with more than 25 cast-ons and bind-offs! Designer Vicki Square will guide you step by step through beautiful variations for standard, stretchy and decorative effects.
Having a tough time finding a challenge? Explore exciting new possibilities in these advanced classes.
You've knit sweaters — now knit sweaters that fit perfectly! Join one of our most popular instructors, Amy Herzog, and conquer modifications you can make at every step for brilliant, custom-knit sweaters. You'll learn how to achieve the perfect fit at the shoulders, bust, hips and waist using the "choose your own adventure" pattern included with class.
What students are saying
"I have been knitting all my life and have never felt so exhilarated about knitting a sweater. I can't wait to wear it… I am a math dunce and Amy has made math my best friend. I absolutely recommend this class to anyone who tugs at the front of her sweater and wishes it did what it should." – stella60187
If your approach to color is just using what you have in your stash, it's time to kickstart your color theory. Choose the perfect combination of colors for your projects every time! Fun instructor Franklin Habit leads you through which hues play well together, what bonds them and which guidelines you can rely on for success.
What students are saying
"Franklin is a great instructor who presents colour theory in a very engaging and practical way. Along the way he also throws in some useful techniques for swatching and yarn trapping. I very much enjoyed this class!" – Sewphistic8ed
Take the mystery out of machine knitting and work big projects faster than ever! Join longtime instructor Susan Guagliumi and wield your machine with confidence, as you cast on, check tension, create shaping, work fun stitches, troubleshoot and more.
What students are saying
"Even though this class is written for the beginning machine knitter, it also helps the experience knitter. Most of us are self taught and the hints and techniques Susan gives are invaluable. I recommend this class for everyone. She is an excellent teacher her lessons are clear and easy to follow." – Myj698
What makes online Bluprint classes great?
Learn for life! With lifetime access to your classes, you can watch lessons at your preferred pace and easily revisit your favorite concepts with just a click.
Kick up your feet! Enjoy classes anytime from the convenience of your home or even on-the-go with our mobile apps.
Get personalized guidance! Ask your instructor questions to receive all the answers and feedback you need to succeed.
Love it! There's no risk in trying with our 100% money back guarantee.