If you want to impress your guests (or just appreciate your craft daily), knitted placemats are a good place to start. They're not only functional, protecting your table from spills and scratches, but they're also decorative! They easily add a little pop of color to an otherwise "blah" table, and they can make special occasions seem even more celebratory.
As you're choosing yarn for the knitted placemats, remember that durability and easy care are important. You'll want to choose a yarn that's sturdy enough to stand up to many washes (cotton and acrylic are both great for that!) and is machine washable since you'll be laundering them when they're stained with remnants of your delicious dinner.
Whether you're giving your dining room a makeover or just want to impress next week's brunch guests, whip up one of these pretty knitted placemats.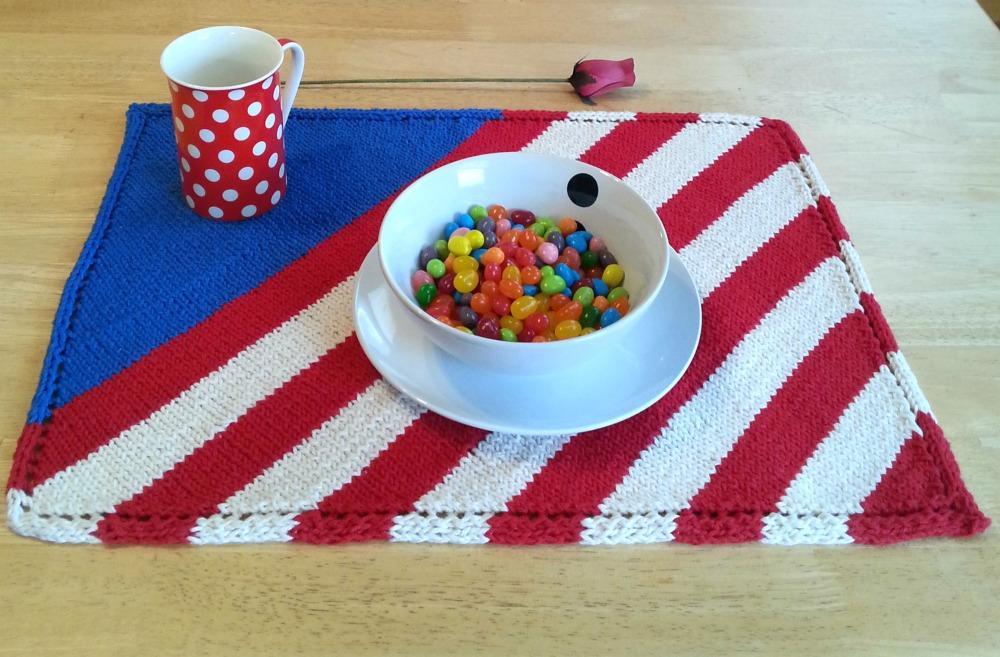 Photo via Bluprint member JessieAtHome
Patriotic Placemat
You can be patriotic any time with these placemats. Don't want the red, white, and blue on the table all the time? Knit this pattern using other colors, too. This placemat was knit using Lion Brand Kitchen Cotton, a great choice for a sturdy yet washable mat.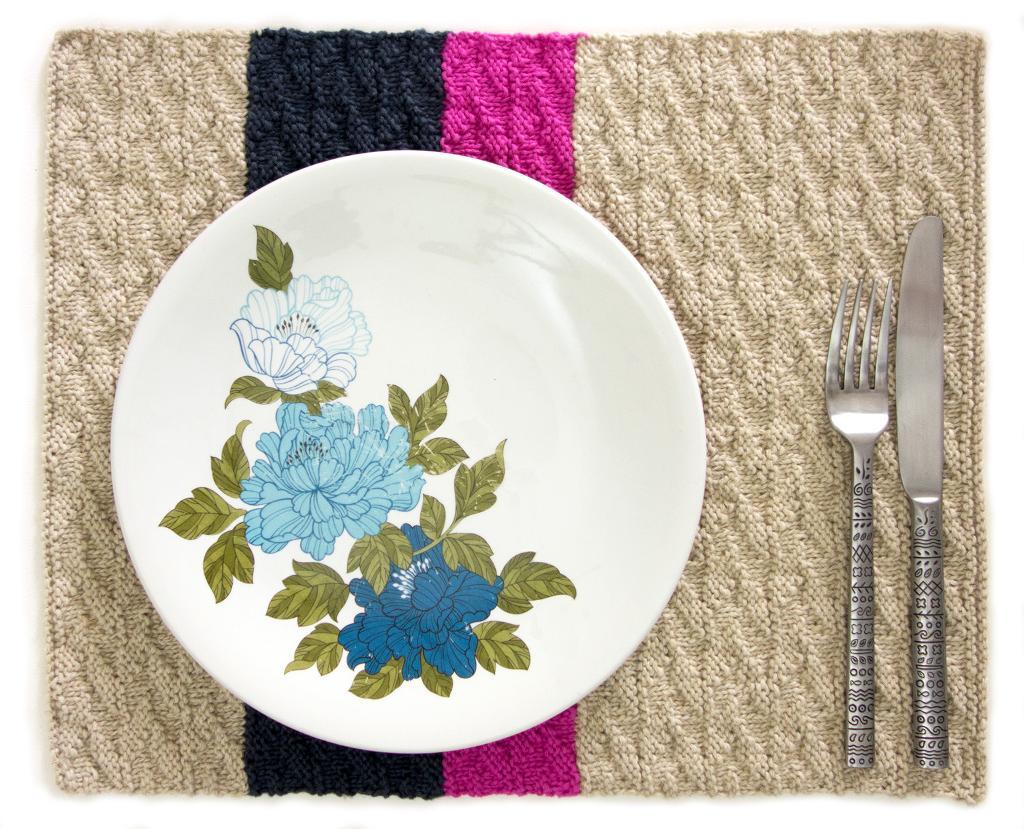 Photo via Bluprint member anna_rave
Geometric Placemat
Texture, color, bold stripes — it's all here in this modern placemat. The welted leaf pattern repeats over and over again, so you'll memorize it in a snap. Skip the stripes of color if you're looking for a more formal setting.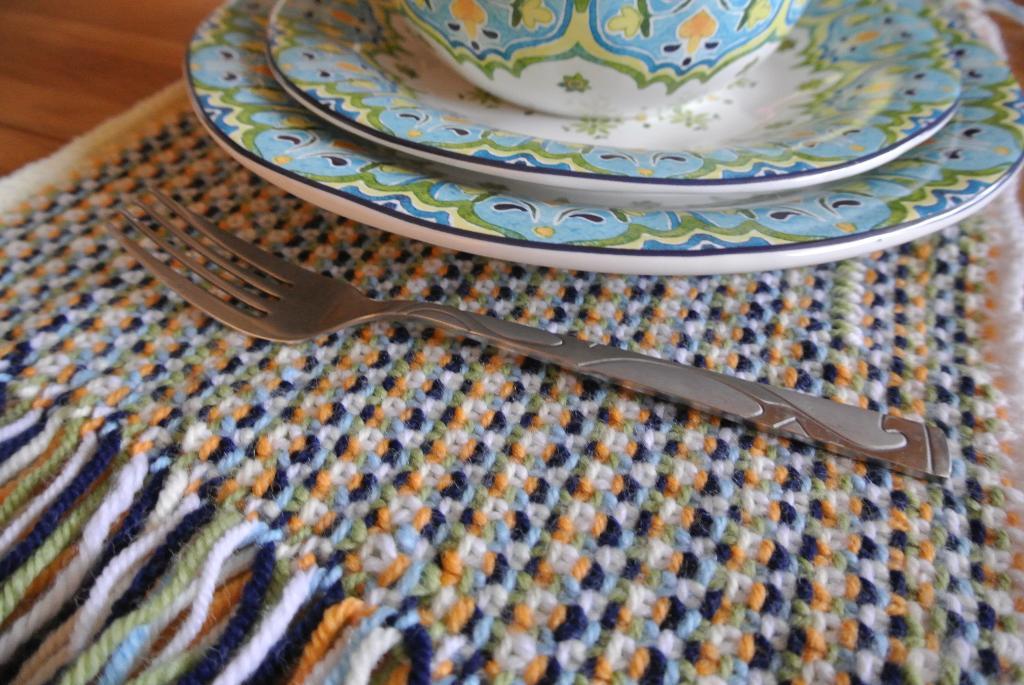 Photo via Bluprint member Deb Field
Knit Linen Stitch Placemats
These placemats make me think of cozy days eating soup at grandma's house. They could be used for special occasions, sure, but they're just as happy hanging out on the dining room table for casual dinners. It's a great use for your scrap yarn, too!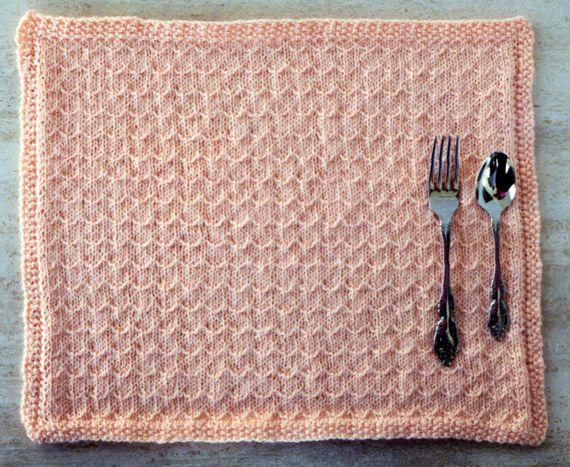 Photo via Bluprint member Frugal Knitting Haus
Spring Breeze Placemat
Beginners shouldn't be intimidated by this stitch; it's way easier than it looks, according to designer Frugal Knitting Haus. There are no cable needles involved, despite those deceiving twists of the stitches!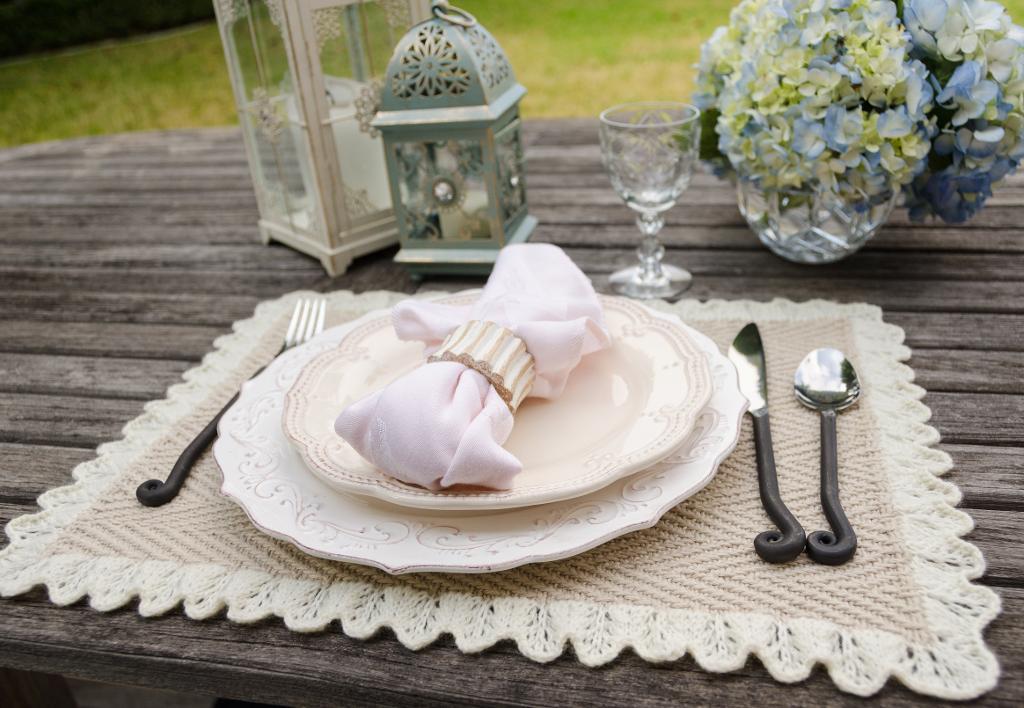 Photo via Bluprint member Pam Powers Knits
Heirloom Placemats
Talk about elegant! Special occasions deserve these beautiful placemats that lend a vintage vibe to your table. I love the idea of using them outdoors, as pictured here, on a picnic table.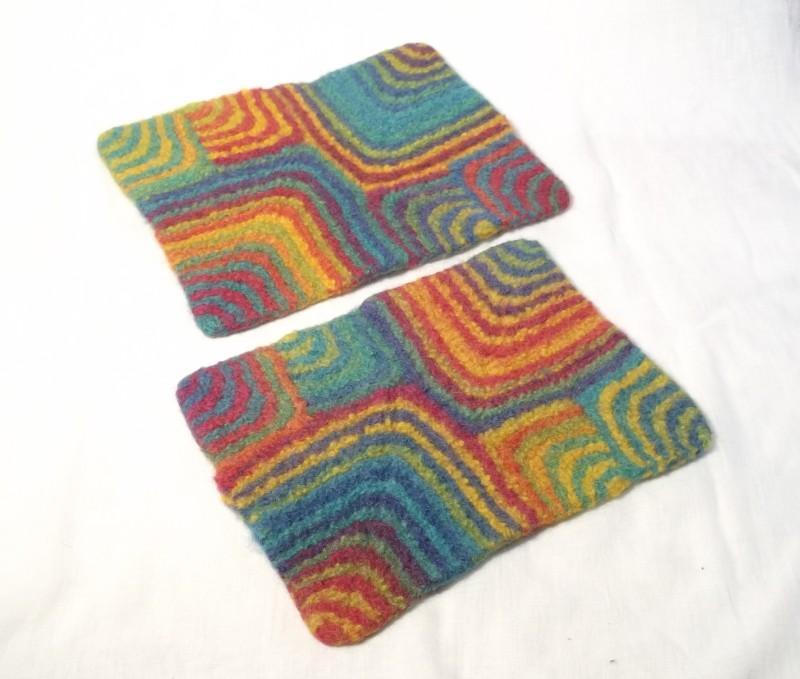 Photo via Bluprint member Claire Fairall
Rainbow Squares Felt
Earlier, I mentioned that placemats should be durable. This one certainly fits the bill for that! Knit these up in a wool yarn, then felt them to create cool swirling rainbows that can hold up to any kind of spill.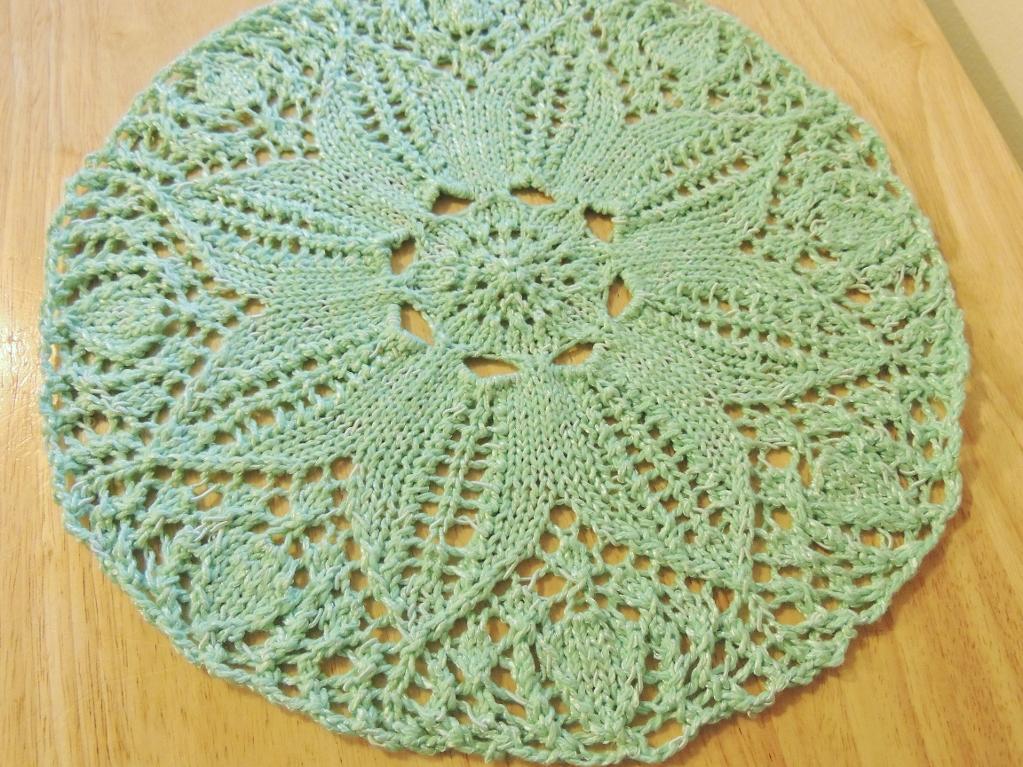 Photo via Bluprint member Tracy Wade
Floral Doily Placemat
Want an elegant table setting? This in-the-round doily will do the trick. These placemats are also great for knitters who are tired of the same old rectangular mats.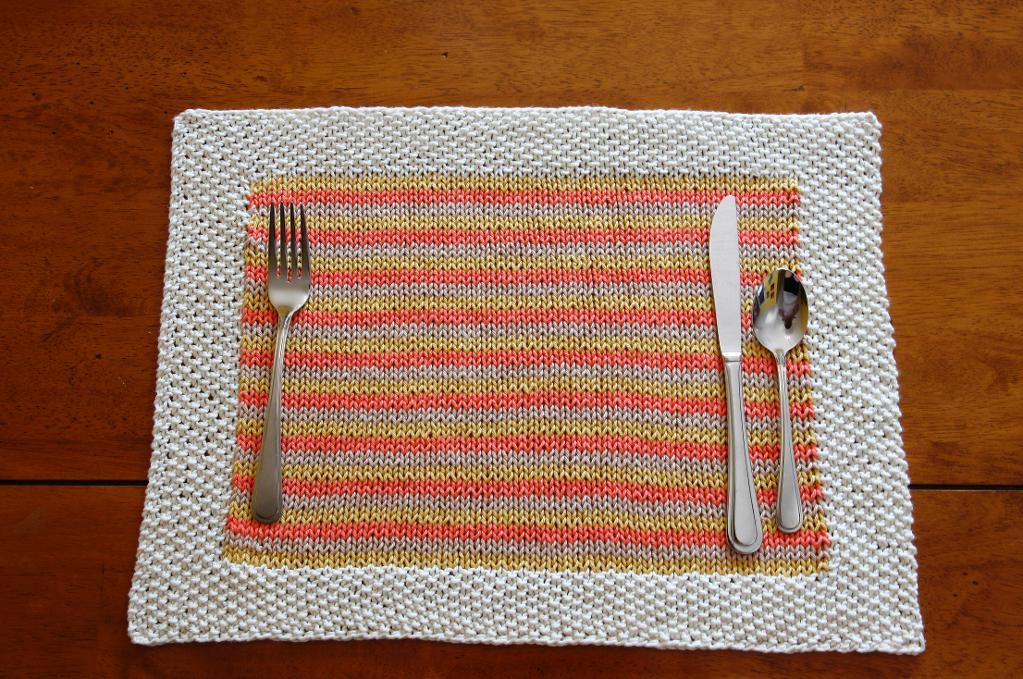 Photo via Bluprint member Kievgirl
At-Home Dining: Placemats
One guaranteed way to match your placemats to your decor is to knit them in colors that coordinate with your kitchen or dining room colors. A beautiful seed stitch border helps the placemat lie flat while also giving it a pretty embellishment.
The Knitter's Guide to No-Fuss Finishing
Learn essential finishing techniques you can use to bring out the true beauty in any knitting project.Get My FREE Guide »