Want to practice a new technique? A knitted hat is the perfect project for you! Hats are relatively small, so you won't cry too much if you have to rip it out and start over. Plus, knitted hat patterns make great gifts, so you can learn something new and make someone in your life very warm.
Practice color work, cables and other techniques with these free knitted hat patterns.
(And yes, there are a couple of stockinette stitch options in there, too, if you're looking for something easy!)
Photo via Bluprint member fairmountfibers
1. Schuyler
What better way to practice your stranded colorwork than with a two-color hat? Besides adding visual interest, stranded colorwork offers another advantage: the floats on the wrong side add an extra layer of warmth.
Get the FREE pattern »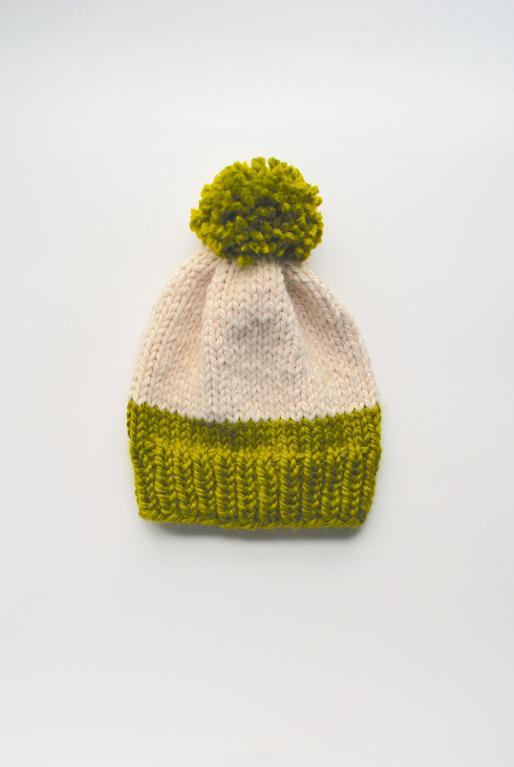 Photo via Ashley_Lillis
2. Knit Slouchy Pompom Hat
This basic hat pattern can easily be adjusted for smaller or larger sizes. You'll find yourself knitting this hat again and again — especially when you're looking for a quick gift to stitch. The color blocking is also a great way to use up your yarn stash.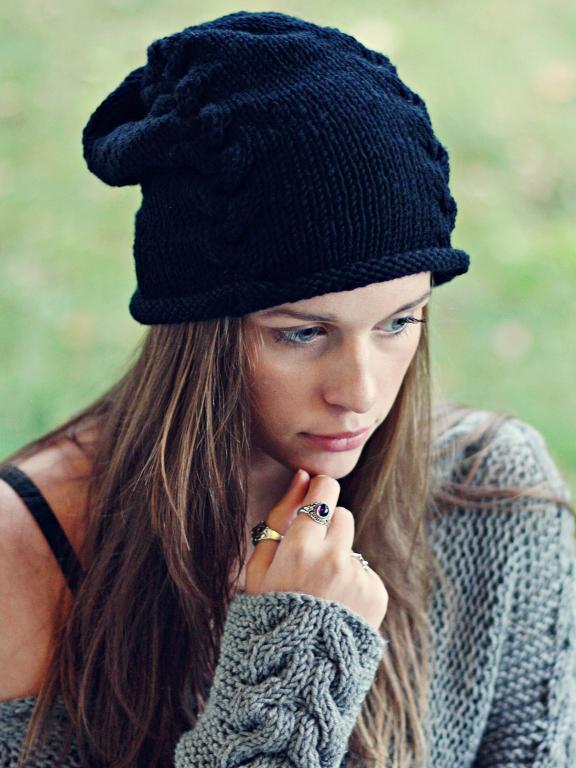 Photo via Bluprint member Katrine H
3. Black Beanie
Save your softest yarn for this beanie, because you'll want a bit of drape to get the most out of the slouch. If you'd like the cables to stand out even more, use a lighter color yarn.
Photo via Bluprint member Chandi Agee
4. Boyfriend Beanie
This beanie was designed as a quick hat for dudes, but its classic style would look great on anyone. The designer also says the pattern is easy to memorize, so you can stitch while you watch a movie.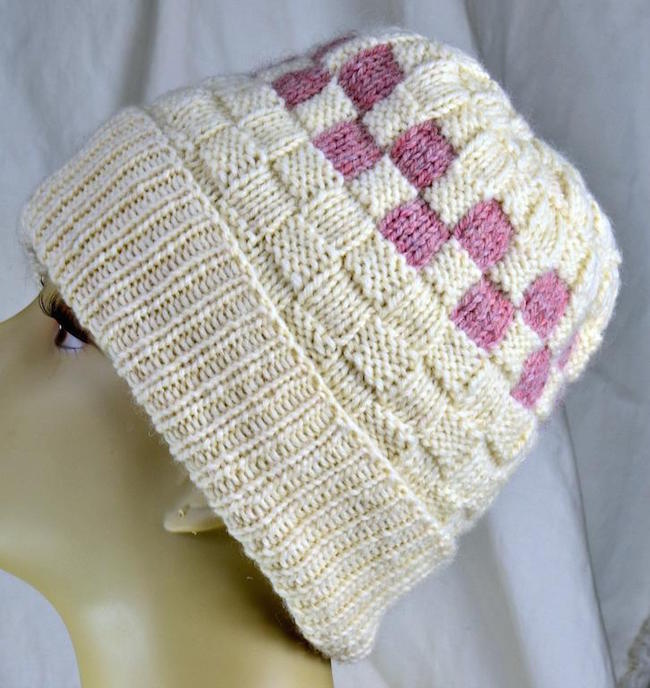 Photo via Bluprint member Misssetters
6. Checkerboard Slouch Hat
The second color on the checkerboard is totally optional, but it's a great way to make the texture stand out. The hat can be stitched for anyone, from teens to adult men and women. If you're a beginner, don't be intimidated by the texture. If you can knit and purl, you can knit this hat.
Get the FREE pattern »
Photo via Bluprint member LuluBach
7. Mainah Hat
This hat was designed for and named after the freezing-cold Maine winters. The hat is simple to knit, and you can even knit the entire hat in one solid color if you choose.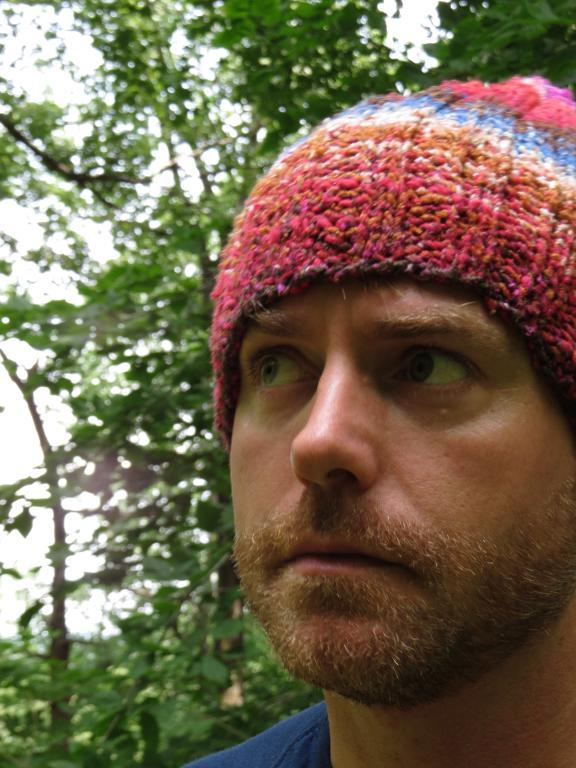 Photo via Bluprint member Yarn Over New York
8. Okadaya Hat
This hat comes with instructions for several sizes, so you can make a hat for everyone in the family. Variegated yarns look great paired with this simple pattern, but of course you can also consider all kinds of other color combinations like stripes and color blocking.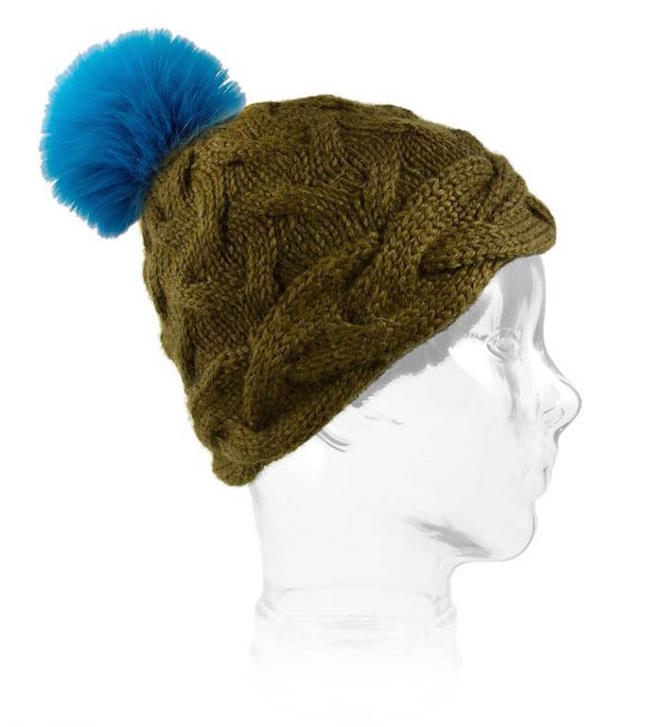 Photo via Bluprint member Universal Yarn
10. Through the Marsh Hat
One skein of yarn is all you need to knit this cozy, textured hat. You'll get plenty of practice picking up stitches, since you'll knit the brim first, then pick up the stitches from the brim top for the rest of the hat.
Discover Four Ways to Knit Custom Hats
There's more than one way to knit a hat! Make four hats while learning different construction styles, stitch patterns and more.Enroll Now »