I get really excited when farmers market season is here, but I'm not always excited about transporting my goodies back home. Depending on your mode of transportation — whether it's walking, taking the bus, or driving — we all have issues keeping our produce from rolling out onto the street or breaking through our bag. After trying several different options, I've found that a knitted bag solves all my produce problems!
Not only are knitted market bags durable, they're also great for the environment. They're easy to wash, and the straps are always comfy enough for a prolonged market trip.
Ready to make your trip to the farmers market easier? Craftsy designers are here to help you out this season with some of the sturdiest and prettiest knitted market bags around.
<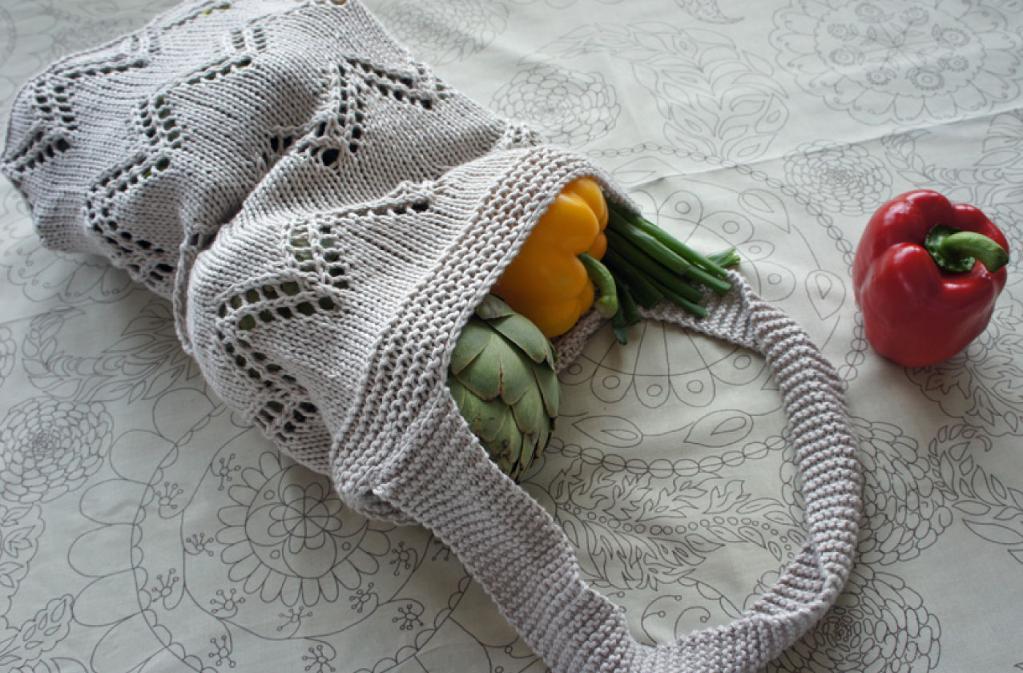 Photo via Craftsy member CascadeYarns
Eastern market tote
Basic lace skills and few skeins of yarn are all you need to knit up this beautiful market bag. I like it so much, I want to use it as my everyday tote too! Knit it up in a darker color if you don't want dirt and other stains to be too obvious.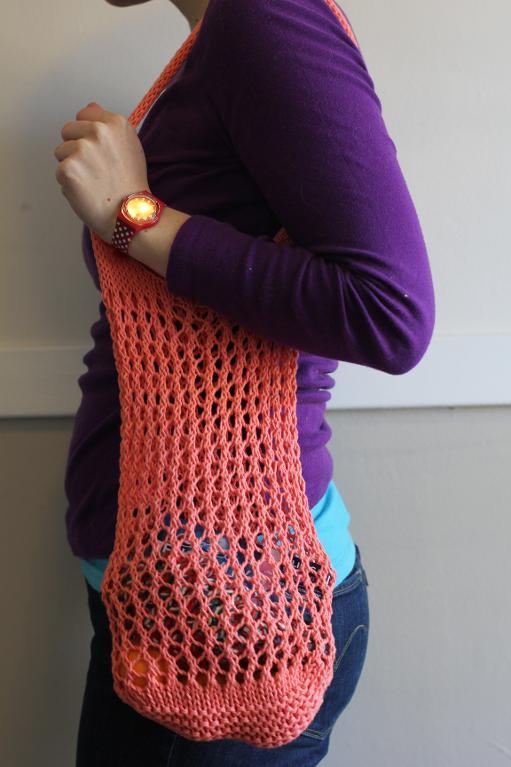 Photo via Craftsy member AllysonD 
Work + Shelter market bag
Nothing will escape the bottom of this market bag! Designer AllysonD holds two strands of cotton together to give the bottom of this bag the ultimate sturdiness. A fun lace pattern gives the rest of the bag flexibility to fit many types of market produce. And it gets better: By purchasing this pattern, you're contributing to the WORK + SHELTER foundation that creates safe spaces for women in India to live and work.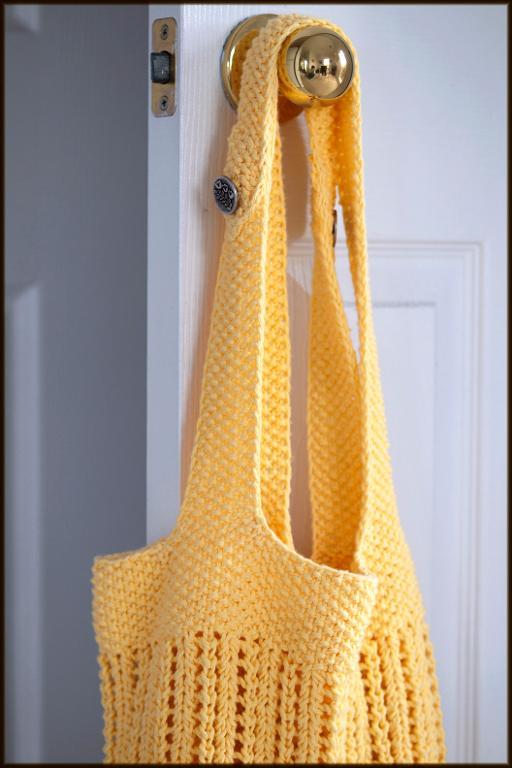 Photo via Craftsy member Wyndlestraw Dsn
BYOB market bag
BYOB — bring your own bag — takes on new meaning with this bright yellow bag. Advanced knitters will fly through this simple pattern. For beginners, there's a series of knit-along blog posts that go along with the pattern so that you'll be able to work through any issues you have with it.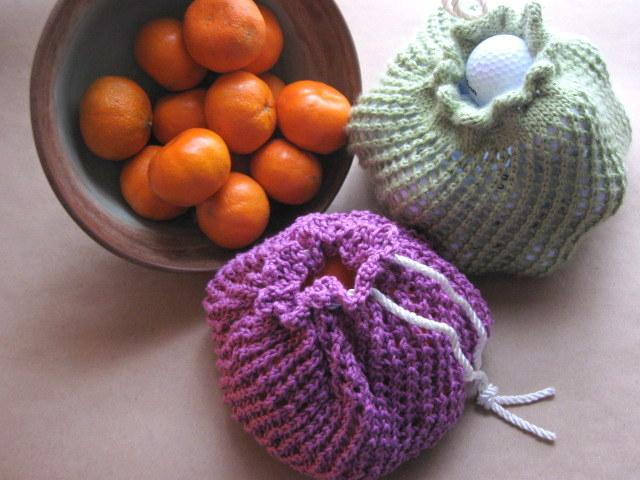 Photo via Crafts member Lori_R
Onion storage bags
These bags come in handy after your market trip, but you could use them at the market too. Knitted top-down and in-the-round, these little bags are perfect for separating produce when storing it. I'd be tempted to keep these out on display in the kitchen since they're so colorful!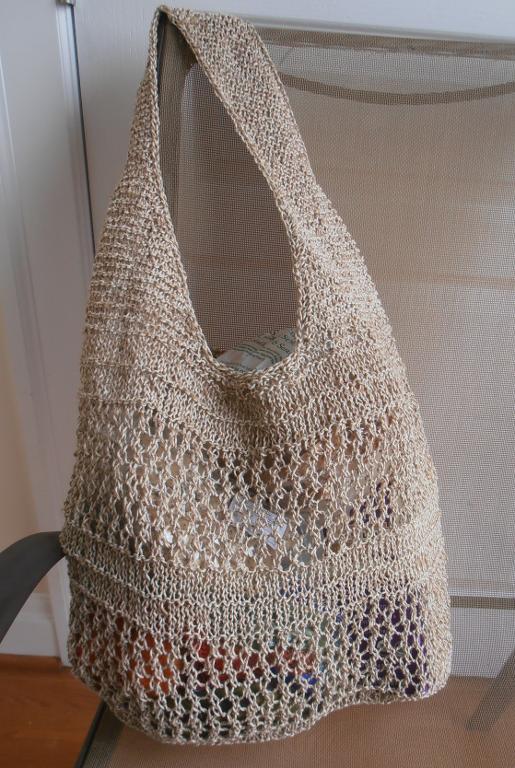 Photo via Craftsy member Uma Padu
Jute cotton market bag
Talk about sturdy! Any market bag made from jute cotton is going to hold up for countless shopping trips. You'll quickly catch on to the 4-row lace pattern, and you won't believe how quickly the bag knits up thanks to all those yarn overs.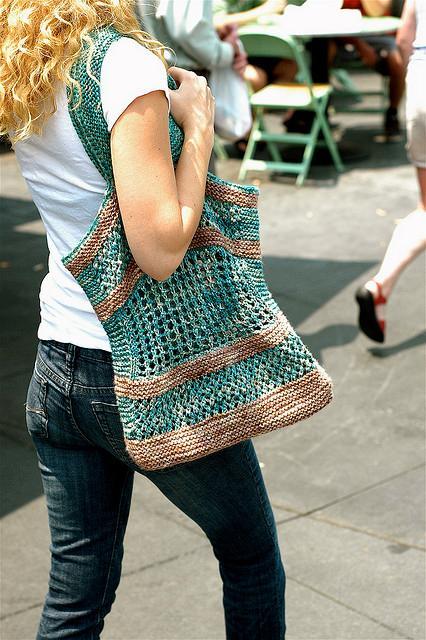 Photo via Craftsy member Grace Akhrem
Farmers market bag
Get colorful when you use two of your favorite coordinating shades of yarn to make this handy bag. This unassuming bag looks like your regular tote. What makes it different? All those yarn overs make sure your bag can handle any size market goodies.
Many of these farmers market bags feature lace knitting to help the bag become more flexible. If you're feeling a little iffy about your lace knitting skills, check out Lace Knitting: Basics and Beyond with Eunny Jang. You'll not only learn the skills you need for these bags, but you'll also knit up some of Eunny's gorgeous lace patterns.
What do you use to transport your farmers market goodies?