Cable stitches are fun and can make your knitting look super intricate and complex, even if you use a basic cable. Impress your friends with a few simple knitted cable patterns and they will think you are a knitting goddess! Here we will show you a few knitting patterns that incorporate cables to show you the versatility of this beautiful stitch.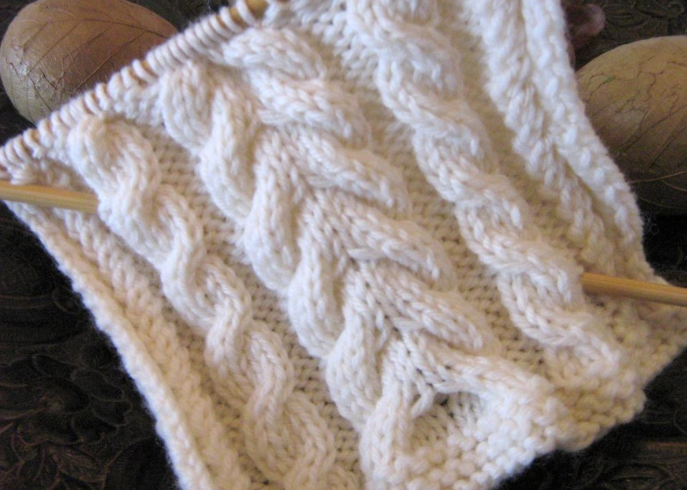 Photo via Craftsy member Arly
This is a great beginner sampler pattern, showing the various ways cable stitches can be created. The Cable Sampler Workshop pattern creates a square that shows several different cable techniques. You can use the finished square as a washcloth, in a blanket with other squares or even continue on to create a scarf.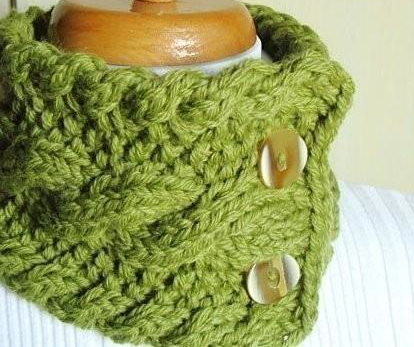 Photo via Craftsy member Valerie's Gallery
For a great cabled scarf pattern, why not try the Classic Cable Neckwarmer or Scarf pattern? This scarf can be made as a long one to wrap around, joined at the end to create an infinity scarf or shortened to make a cowl. The simple 8 row repeat may be easy but it sure looks complex when you are done.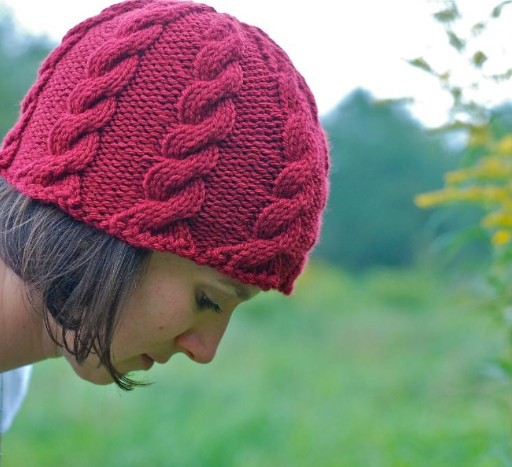 Photo via Craftsy member Amy Grace Knits
The wonderful free cable hat pattern, the Ripple Cable Hat, is knit from the bottom up on circular needles, changing to double pointed needles starting the decreasing. It is a perfect pattern for a beginner wanting to learn cables, but still looks elegant for an experienced knitter.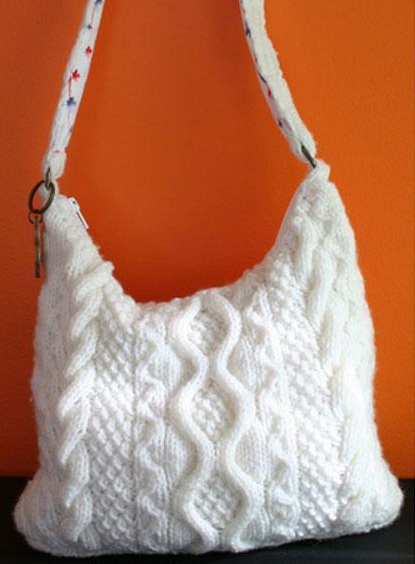 Photo via Craftsy member Knitca.com
Talk about chic! The Cable Bag pattern is elegant, chic and functional. Knit it in a bright color for summer, or in white as shown for a wonderful winter look. Knit with chunky yarn on large needles for a jumbo sized bag or worsted weight yarn for a typical sized one. You can even knit this in sport weight on smaller needles for a smaller tote! The possibilities are endless with this pattern.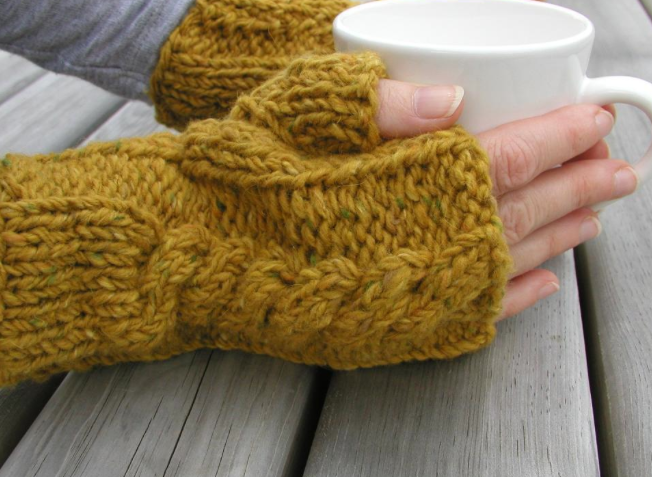 Photo via Craftsy member Hand Knitted Things
Now that you have a scarf, hat and bag, why not accessorize with some cabled arm warmers or gloves? The Weekend Gloves Cable Arm Warmers pattern is a great pattern to start with. Knit them short, mid arm or all the way up to your elbows. These are great for beginners as they are knit flat on straight needles and then seamed up. Instructions are included on just how to create that elegant cable stitch pattern. These would be perfect for guys, gals or kids.
These are just a few of the knitted cable patterns members have submitted here on Craftsy. Why not take a look at all of them here and try your hand at one?