Baby booties are one of my go-to handmade knitting gifts for baby showers, but lately, I'm looking for something more than traditional booties. Take a break from the dainty, lacy pastels and instead opt for baby booties that are soft, cozy and, most importantly, fun!
From boat shoes to sporty athletic shoes and Mary Janes, knit up a pair of baby booties that are unlike any other pair the mom-to-be will receive at the baby shower.
Photo via Craftsy member Alma Mahler
Baby boat shoes
Ahoy, sea captain babies. Baby shoes should be comfy, so instead of buying an actual pair of boat shoes, why not knit up a soft pair? These come in sizes for up to 6 months, so you can give these to even the littlest of sea captains.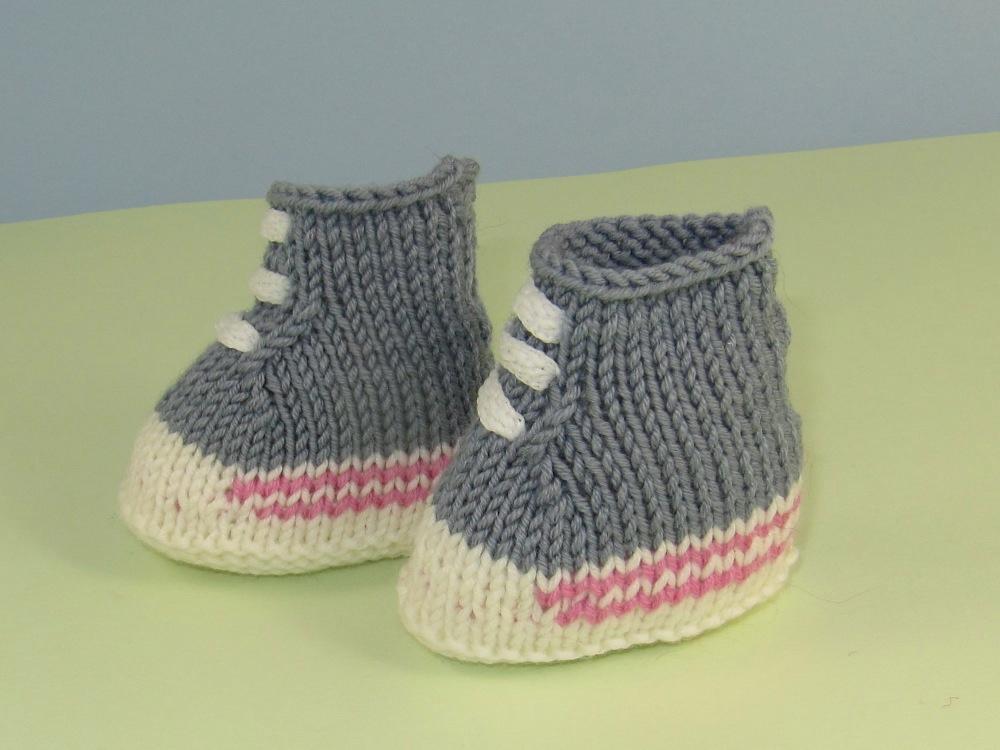 Photo via Craftsy member madmonkeyknits
Basketball booties
Jump shot! These booties are for any lil future hoopster. They're knit in one piece, so not a lot of finishing is involved. I also love that designer madmonkeyknits recommends a super soft Debbie Bliss Cashmerino yarn to make them. Just because they're sporty doesn't mean they can't be soft and cozy.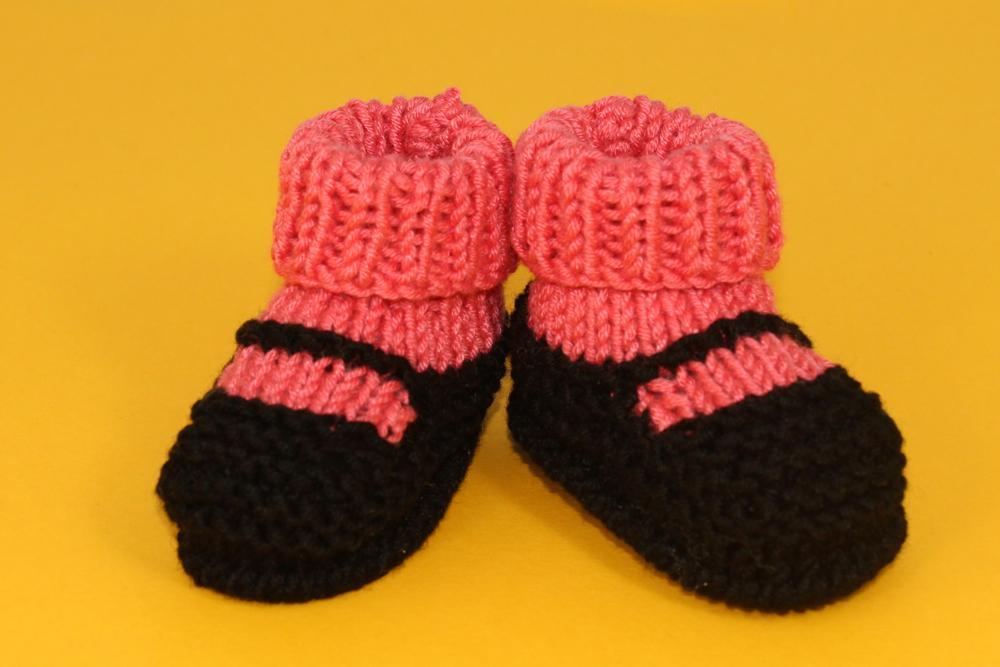 Photo via Craftsy member madmonkeyknits
Baby sock and slipper booties
Booties that look like Mary Jane shoes always make me giggle when I see babies wearing them. This pair is no exception! Not a fan of pink? Just change up the "sock" color.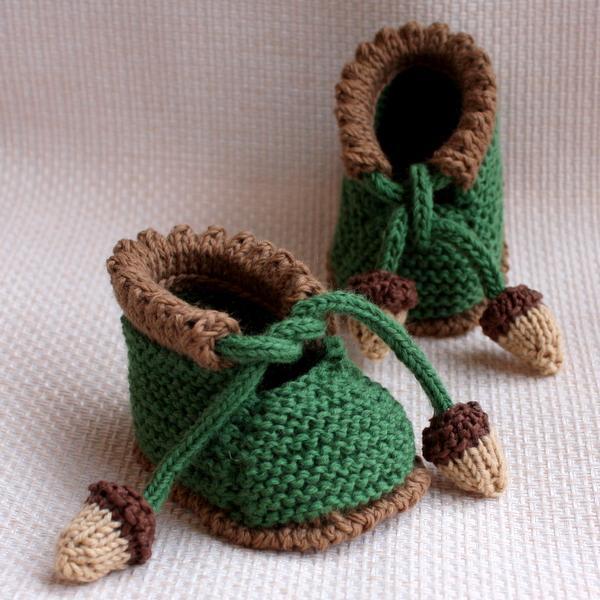 Photo via Craftsy member OasiDellaMaglia
Acorn booties
Get the little one in touch with nature using a pair of woodland-inspired acorn booties. Sport-weight yarn is ideal for this project, and scraps of brown and beige will be especially useful for the trims and ties.
Photo via Craftsy member Alma Mahler
Baby sandals
Babies born in warmer months may want to let those toes breathe. These baby sandals are perfect for such a situation. A neutral color palette will ensure the sandals match almost any outfit.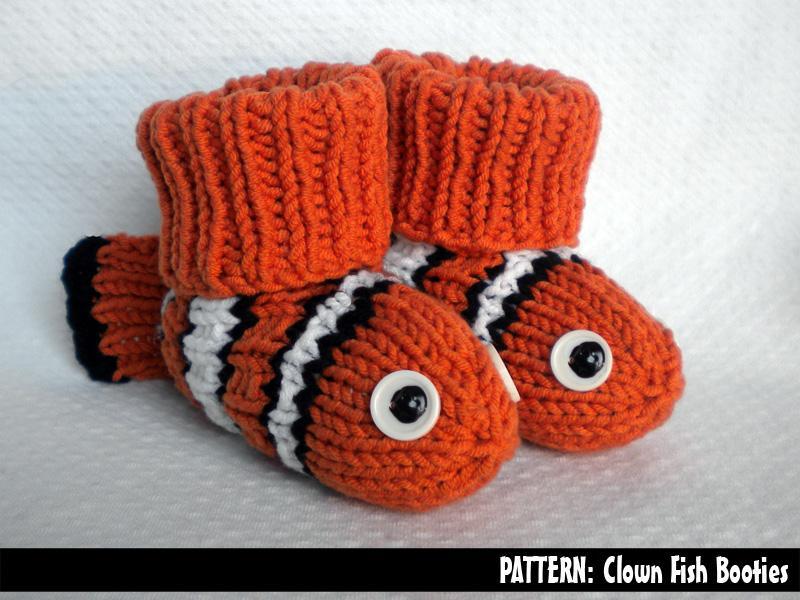 Photo via Craftsy member AuntJanet
Clown fish booties
It's probably safe to say that almost every little kid will, at some point, be a fan of Finding Nemo. And since Nemo is the cutest clown fish around, these booties will be an excellent introduction to all creatures under the sea. Scraps of black and white help form the clownfish stripes, while safety eyes make finishing super easy.
Inspired to make your own pair of socks? Though I don't know if you can pull off the baby basketball shoes, there are some really awesome sock patterns available in Donna Druchunas's Knit Sock Workshop. You'll also pick up new skills to help you shape those crazy heels and bind off so that your sock keeps its stretchy cuff.
What styles of baby booties have you knitted?