Knitted baby clothes are a breeze to make thanks to their small size. They're great practice for knitting adult-sized sweaters, too. If you make a mistake, ripping back a baby sweater is much less painful than ripping back larger adult sweaters. Those tiny knits also mean that you can make use of that scrap yarn!
These knitted baby clothes are perfect for baby shower gifts or just for giving a little one some extra coziness.
Photo via Bluprint member mrswarbo7847159
1. Bitey Bum Monster Leggings
This is a great project for using up scrap yarn from other baby knitting projects. Have fun with the monster faces, adding any kind of embroidery or embellishment you'd like to make these pants even more fun. (Check out the eyelashes on the purple and pink leggings pictured above for inspiration!)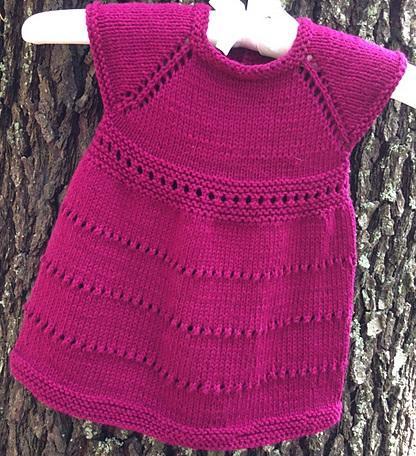 Photo via Bluprint member Taiga Hilliard
2. Wee Susan
If you've never knit lace before, this is a great intro project. The simple lace is worked from the top down, so it's easy to customize the length of the dress for your little one.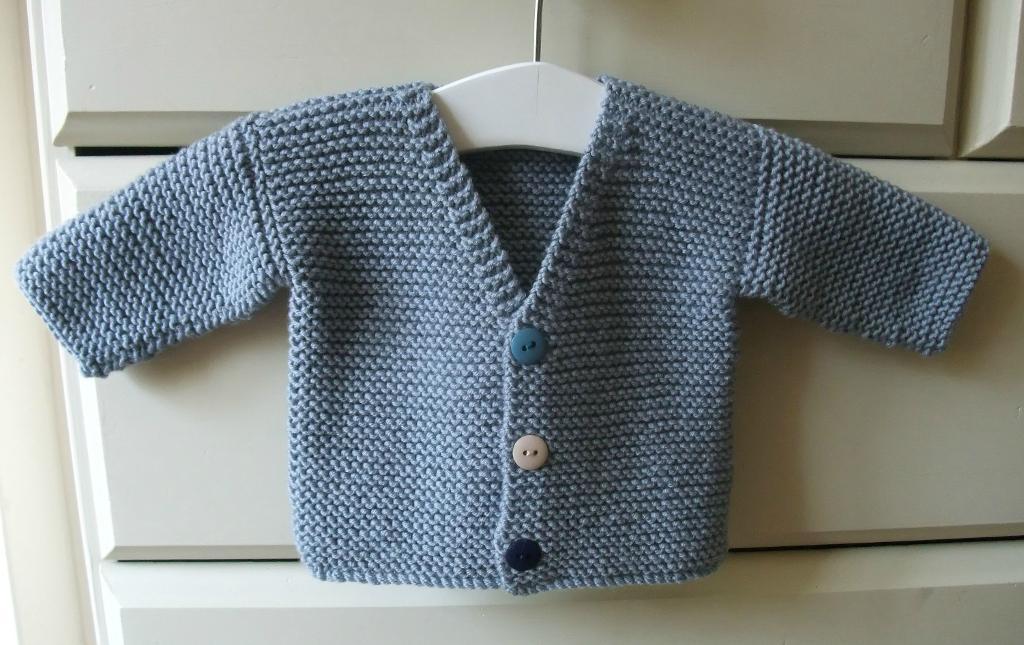 Photo via Bluprint member Buzybee
3. Noah Baby Cardigan
I love the modern mismatched buttons that designer Buzybee added to this cardigan, but if you're going for a more traditional look you could use matching buttons. Wooden buttons would look adorable on this, too! The simple garter stitch means this little cardi will fly off your needles.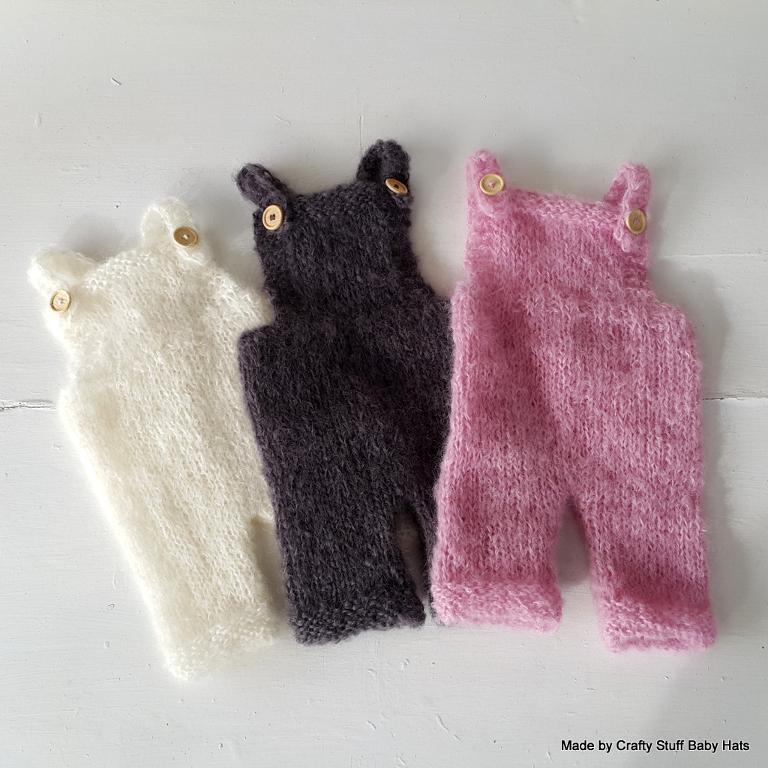 Photo via Bluprint member craftystuff
4. Dungaree for 6-9 Months Baby
This pattern is designed for a baby who can sit up on his or her own. Fluffy mohair, like the fiber seen here, gives the overalls a lofty look, but you can go for other worsted-weight fibers if you want a more classic style.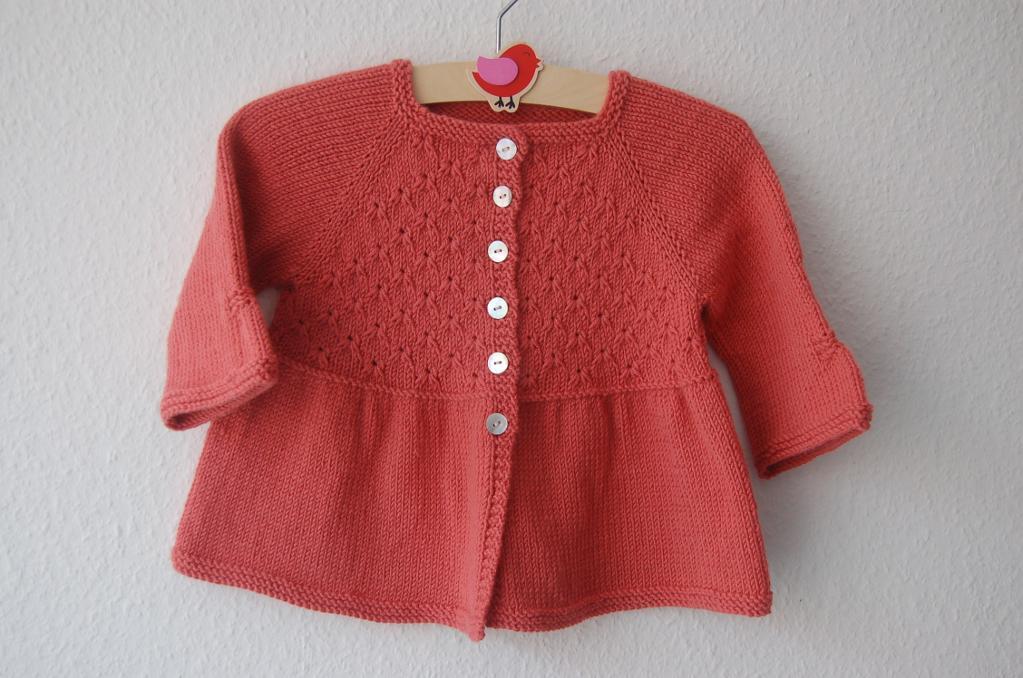 Photo via Bluprint member Frogginette
5. Alouette
This sweet little frock is named for the children's song of the same name. The pattern sizes begin with a 3-month-old and go all the way up to an 8-year-old, so you can knit the pattern again and again as baby grows.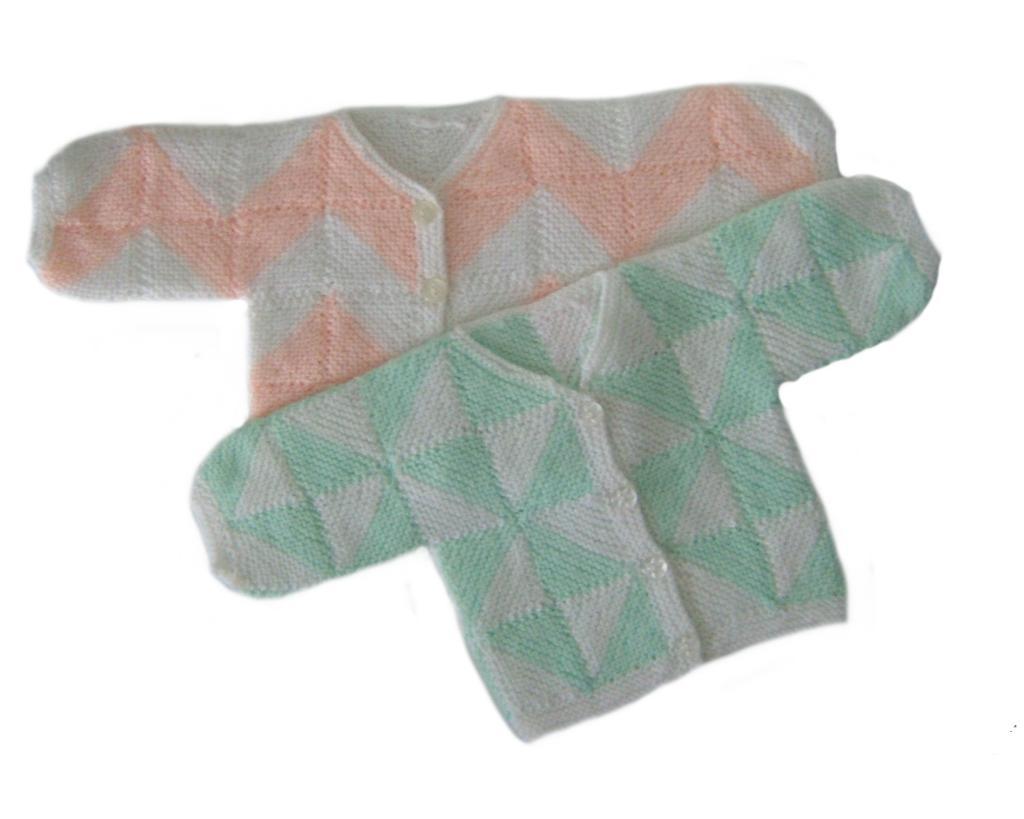 Photo via Bluprint member Pat Ashforth
6. 4-by-4 Baby Sweater
This is not your conventional sweater pattern. Designer Pat Ashforth gives you the tools to create a sweater of any chest size using her square method. The squares are seamed together and can be knit using any stitch you like, including colorwork.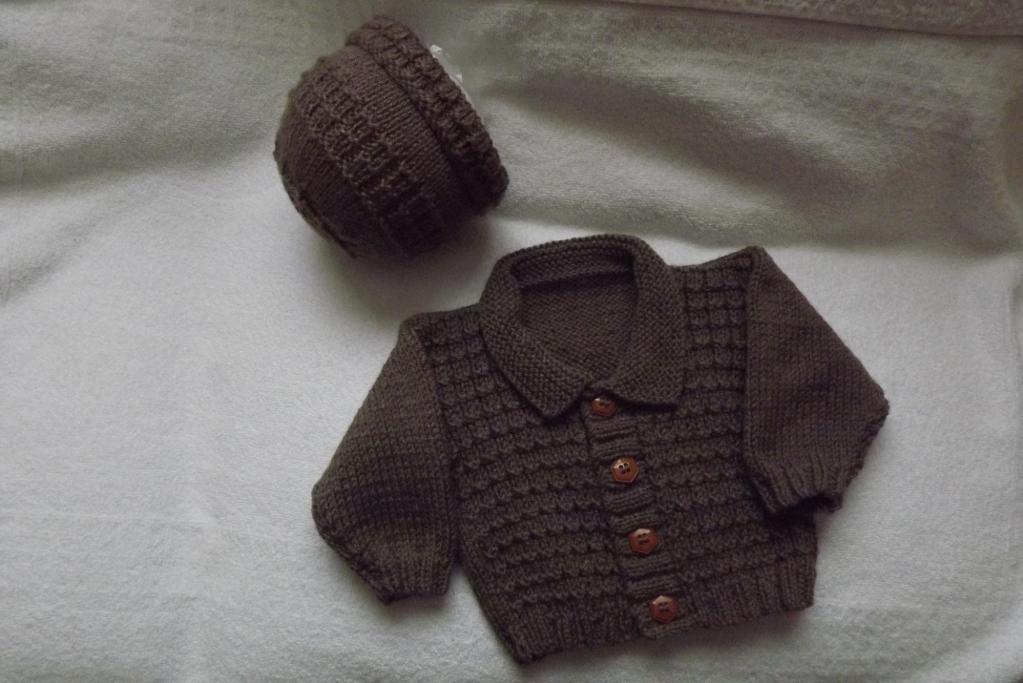 Photo via Bluprint member Seasonknits
7. Baby Waffle Stitch Cardigan and Beanie Hat
The cozy waffle texture of this cardigan is perfect for baby boys and girls. If you want the texture to be even more visible, use a lighter color of yarn that will show off the stitch definition. Play with the buttons, too; now's your chance to use those fun little flower and duck buttons from your stash!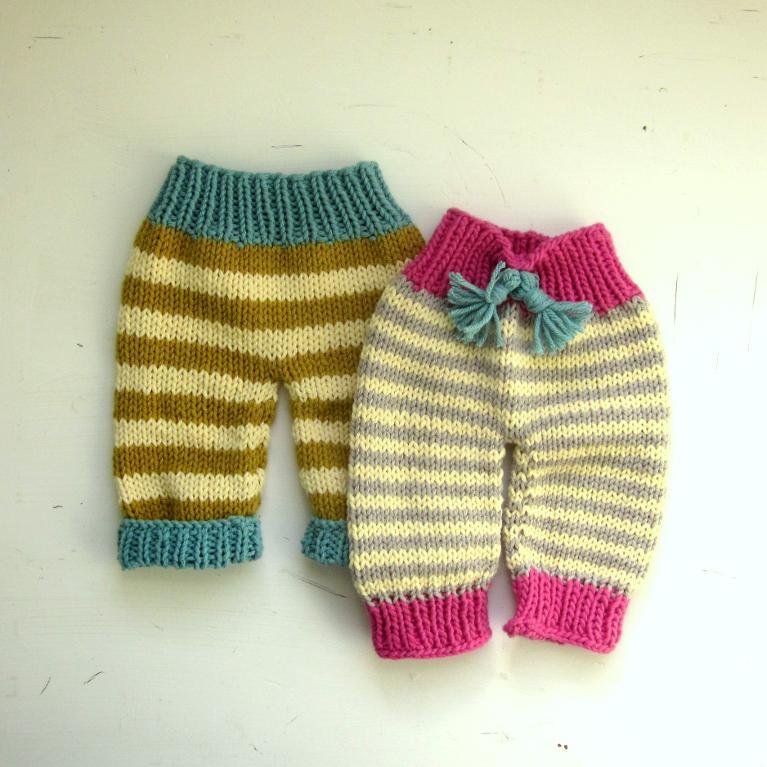 Photo via Bluprint member Jami Klehr
8. Newborn Baby Pants
These pants work for an extra layer of warmth or for what babies are best at: just lounging around. The stylish stripes are ideal for using up scraps, but we're sure baby won't complain if you choose a solid color instead.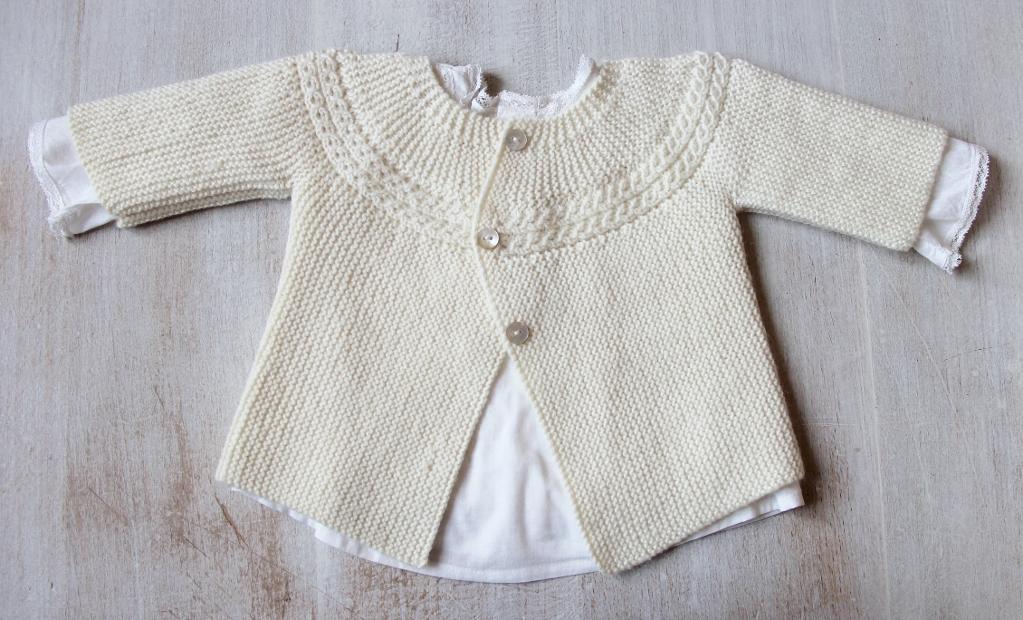 Photo via Bluprint member Florence Merlin
9. Baby Jacket
You probably won't be surprised to find that the designer of this jacket is from France. This elegant jacket brings plenty of European charm, along with an extra layer of warmth for baby. The pattern uses fingering-weight yarn, so you might have some appropriate sock yarns already in your stash.
Are you knitting any baby clothes? Tell us about those tiny knits you have on your needles!
20+ Tips for Knitting Sweaters
Get insider tricks & the best design ideas for creating sweaters you (or whomever you gift the finished project to) will never want to take off.Get My FREE Guide»