Last month we began our knitting and crochet flower series with the beautiful morning glory. This month, we're celebrating October with the marigold.
If you're a fan of texture, the marigold is the perfect choice.
When knitted, the marigold has folds of pretty petals, just like the marigolds right in your garden. They look especially beautiful when pinned to your favorite fall jacket or sweater collar.
In case plain knitted and crocheted flowers aren't really your thing, I've also included marigold-inspired projects that celebrate the flower in color, stitch, or both. And don't worry if you can't squeeze the marigold into your October projects. You can knit or crochet marigolds any time of year!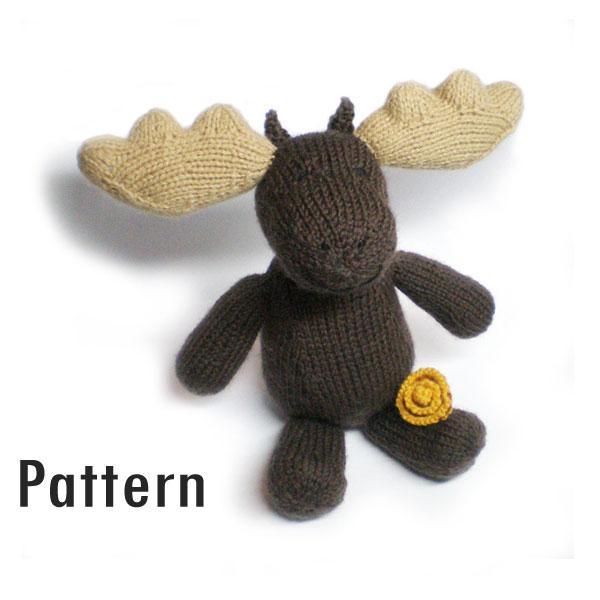 Marigold the Moose
Marigold isn't just this stuffed moose's name, it's also her favorite flower to eat! Use a basic I-cord to knit her emergency-snack marigold that rests on her leg. You can use scrap black yarn to make Marigold's eyes, nose, and other facial features. And if you've never tried to knit a stuffed animal before, don't worry. This pattern comes with plenty of photos to make sure you can follow along no matter what your knitting level.

Get the pattern here.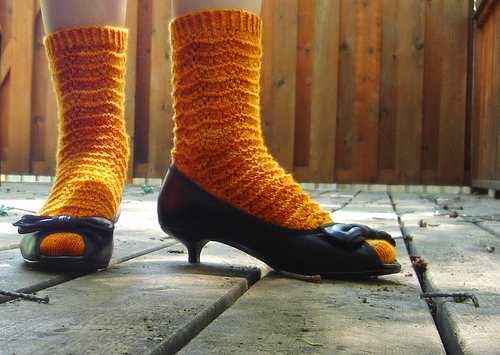 Marigold socks
No, these aren't actual flowers but take a peek at the stitches and you'll see that the little clusters are definitely inspired by marigolds. If the traditional marigold color isn't for you, feel free to change up your color choice.

If you're new to knitting socks, check out Donna Druchunas's Knit Sock Workshop to learn every step of the sock-knitting process, from casting on to binding off. After that, knitting these Marigold Socks will be a cinch!

Get the free pattern here.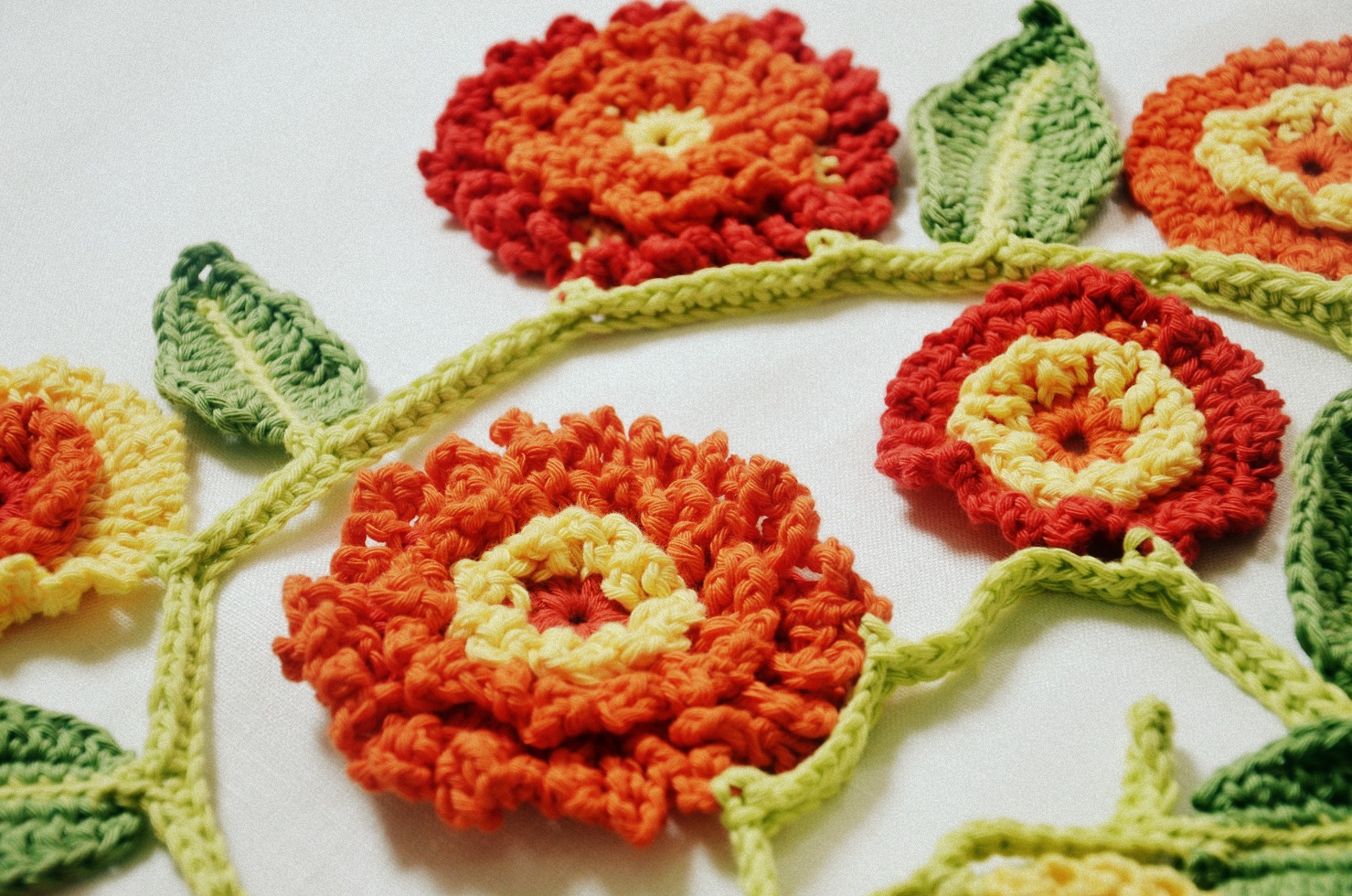 Marigold garland
Blogger Rajeswari of Diaper Mum crocheted this beautiful marigold and mango leaf garland that's a tradition in Hindu home doorways. Hang it above your doorway, or use it as a garland wherever you choose. Rajeswari used Beyond the Square Crochet Motifs as her guide for the flowers. If you have a similar flower motif patterns, you can use them as the basis for a garland, connecting them with simple single-crochet or I-cord stems and leaves.

See more photos here.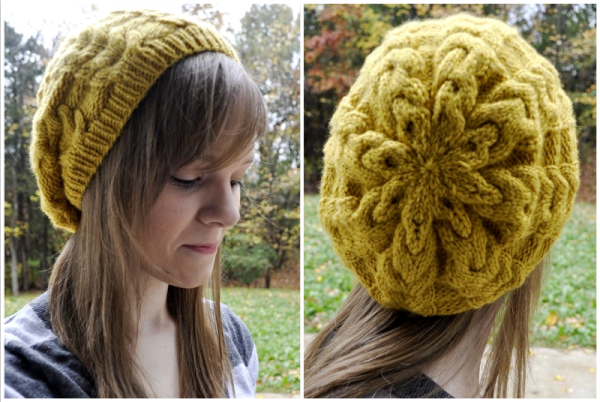 Marigold slouch
I love blogger and knitter Devin's tribute to the marigold. The slouch is the perfect type of hat to show off the marigold since the crown dips low enough to spot the spectacular flower center.

Get the free pattern here.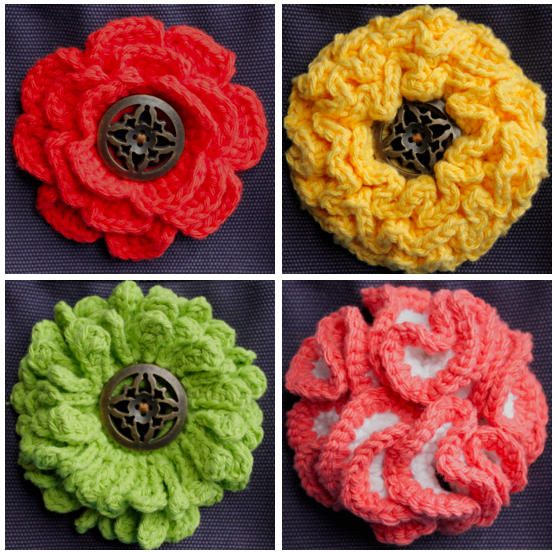 Big button flowers
Crochet a big, beautiful marigold that you can transform into anything from a brooch to an embellishment on a tote bag. In addition to our October marigold flower, you'll also get the patterns to make a carnation, poppy, and daisy.
If you just can't get enough flowers, enroll in Linda Permann's Crafty Crochet Embellishments class. Take a look at projects from students who already took the class and you'll feel instantly inspired.
Don't forget to check back next month when we feature the chrysanthemum in November!
October is Breast Cancer Awareness Month. Tomorrow on the Bluprint blog, we'll be sharing a roundup of knitting patterns you can make to show your support.
How do you plan to incorporate the marigold into your crafting this month?