Have you ever knit a scarf that was so lovely on the right side, but not quite as impressive on the wrong side? You're constantly trying to wrap the scarf around you so that only the right side shows, but that can be difficult when the wind is blowing! One solution for this dilemma is reversible cables. Reversible cables are designed so that both sides of the work look like the right side. 

Why you'd want to use reversible cables
Reversible cables are great for anything that wraps around, from scarves to cowls. But reversible cables can also work well for garments. Some garments show off the wrong side of the work, whether it's with a fold-over collar, a folded cuff, or an asymmetrical hem. Using reversible cables for these projects just makes everything look neater and more unified.
Why all cables aren't reversible
Cables cross each other in both the front and the back, sure, but the stitches that surround the cables can often hide the criss-cross. If your cable crosses on both the front and the back, for example, but you are knitting the stitches on each side of the cable in stockinette stitch, the purl stitches on the wrong side might blend in with the crossed cable and hide it.
How reversible cables are constructed
You don't have to do anything special to knit a reversible cable. If you know how cabling works, it will be a piece of cake! Reversible cables can be constructed in a couple of different ways:
Use reversible stitches
One way is to use a reversible stitch like ribbing to make both sides of the work look the same. Those knit stitches of ribbing automatically want to stick out and hide the purl stitches, so no matter which side you look at the ribbing, it looks the same.
Use slipped stitches
Another reversible cable technique is to use a slipped stitch. This stitch is passed over another stitch, creating what looks like a cable on both sides without actually using a cable stitch. These are just a few examples of how you can stitch reversible cables. Check out a few of our favorite reversible cable knitting patterns below to experiment with all kinds of reverse cable techniques!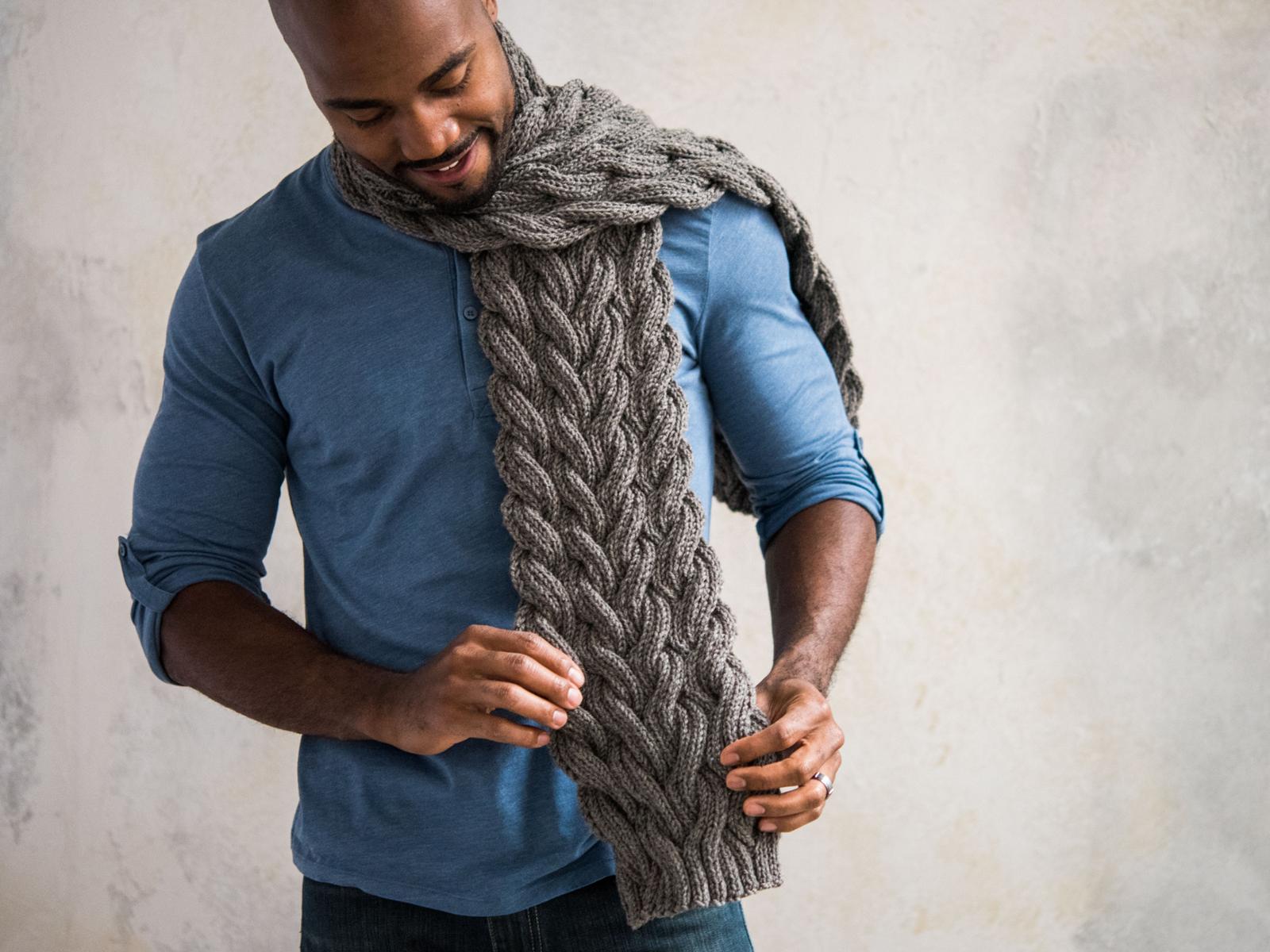 1. Reversible Cable Scarf Knitting Kit
This kit comes with both the pattern and the yarn to create this gorgeous bulky-weight cable scarf. No matter which way the wind blows, you'll always show off your beautiful stitches.
Get the Kit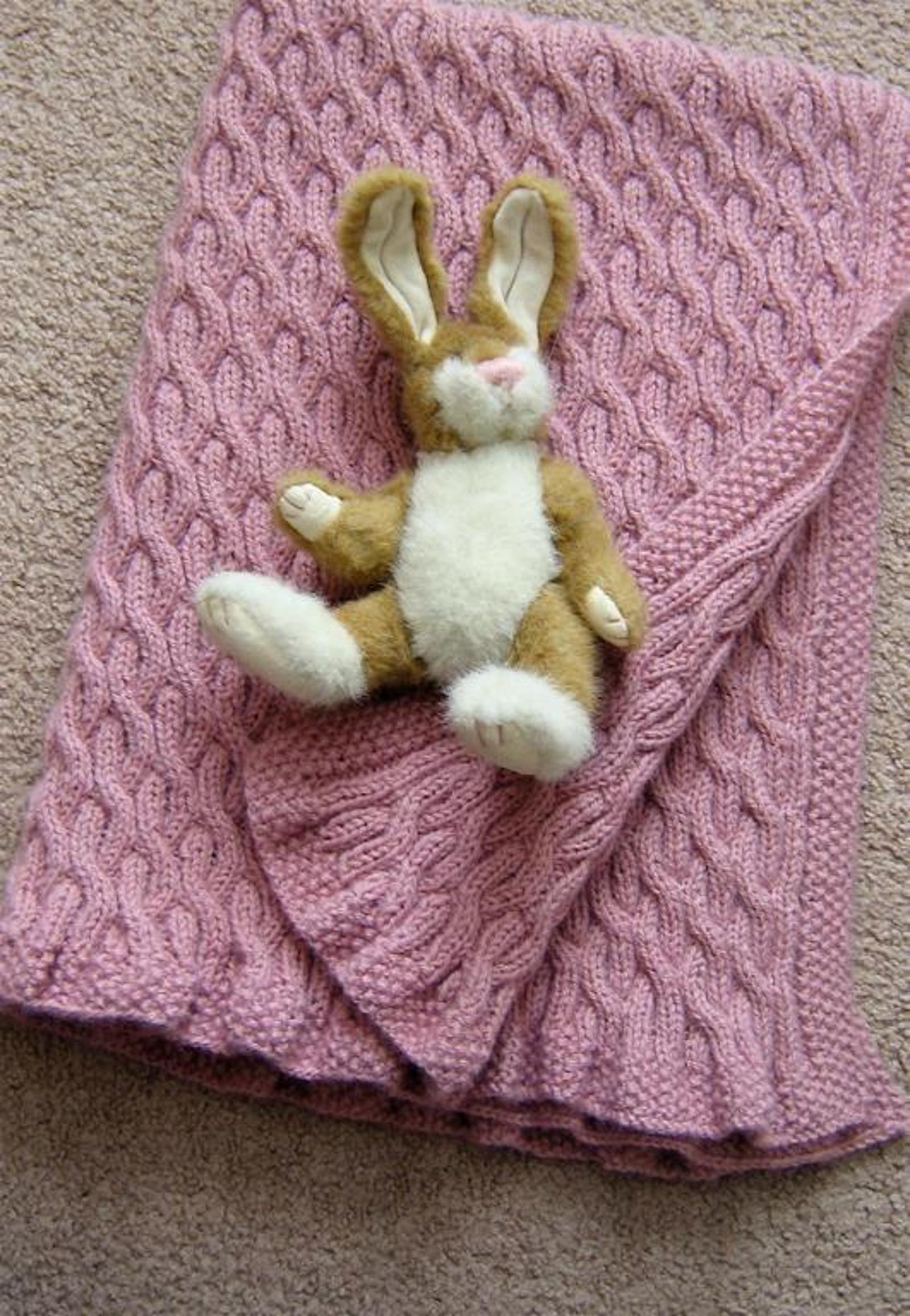 Photo via Bluprint member aa Designs
2. "June" Reversible Cables Baby Blanket
No matter how you fold your blanket, you'll always display the right side of the cables. Plus both sides are equally cozy, so there's no need to check which side is the right side when you cuddle up with it.
Get the Pattern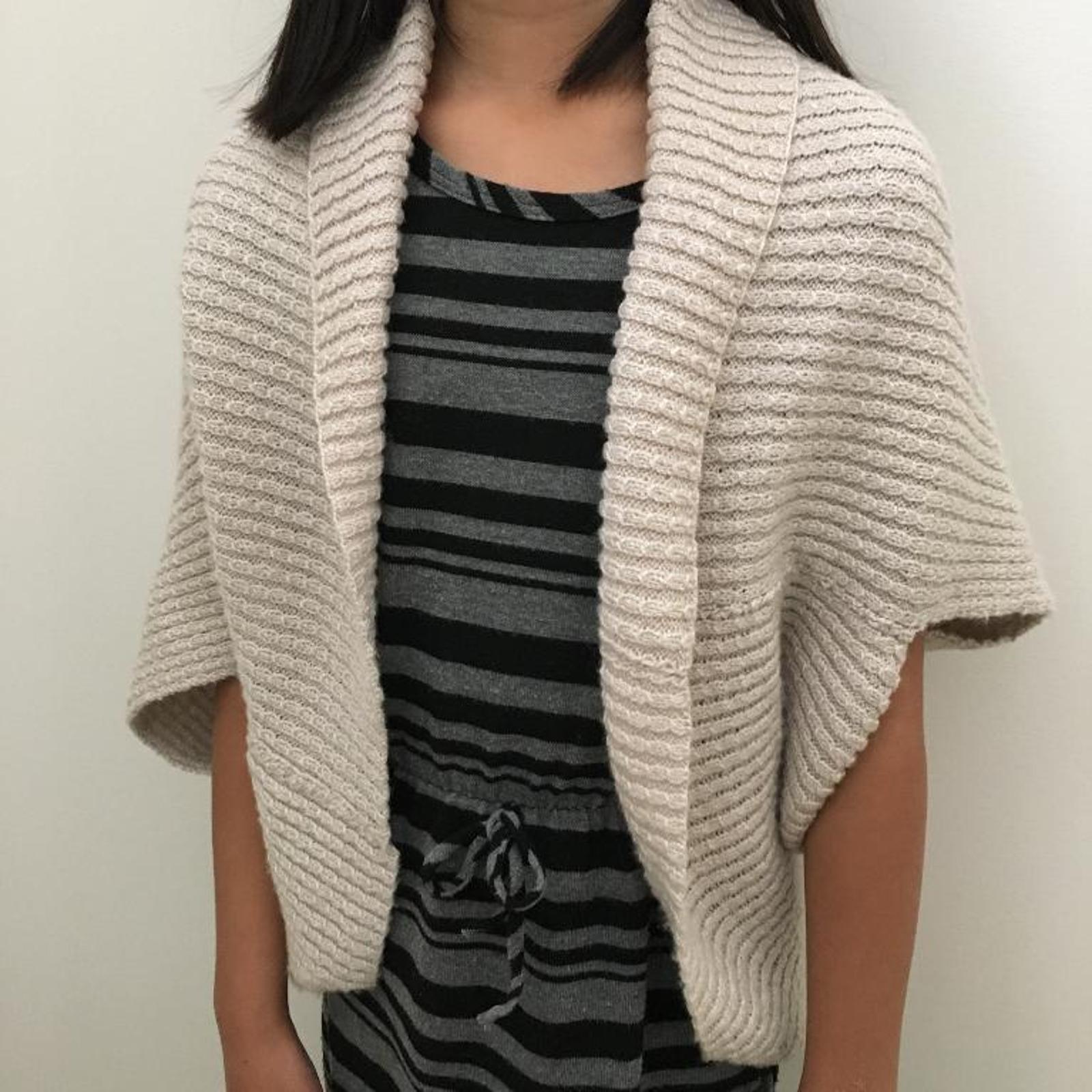 Photo via Bluprint member 2KidslandKrafts
3. Knitted Reversible Twisted Cable Pattern
The collar on this shrug can be folded over without worry that the wrong side is showing. Since both sides are the same, you don't even have to worry about putting on the shrug inside out.
Get the Pattern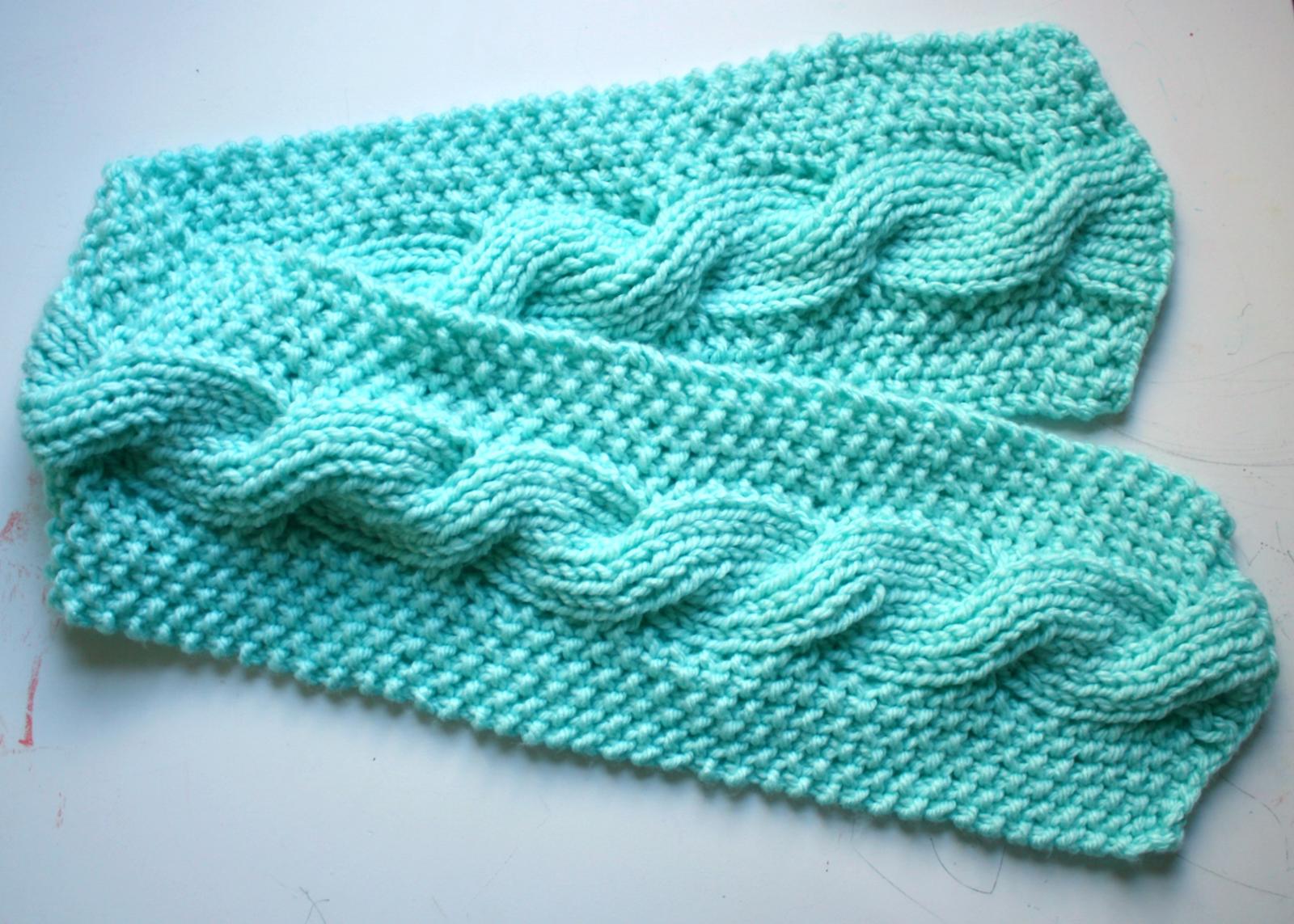 Photo via Bluprint member Picturehealer
4. Reversible Cable Scarf
This cable looks the same on both sides, so you can wrap it around your neck and shoulders any way you'd like without hiding your skills.
Get the Pattern
Photo via Bluprint member FickleStitcher's Pattern Store
5. Reversible Cable Neck Warmer
Neck warmers have a tendency to fold over when we wrap them around our necks, so reversible cables are perfect for this project. Wrap this neck warmer any way you'd like without worrying about exposing the wrong side of the stitching.
Get the FREE Pattern
Photo via Bluprint member TheFeminineTouch
6. Chunky Reversible Cable Scarf
This scarf comes with instructions for three different sizes so that you can customize it exactly the way you want. Use a yarn with great stitch definition to really show off those cables on both sides.
Get the Pattern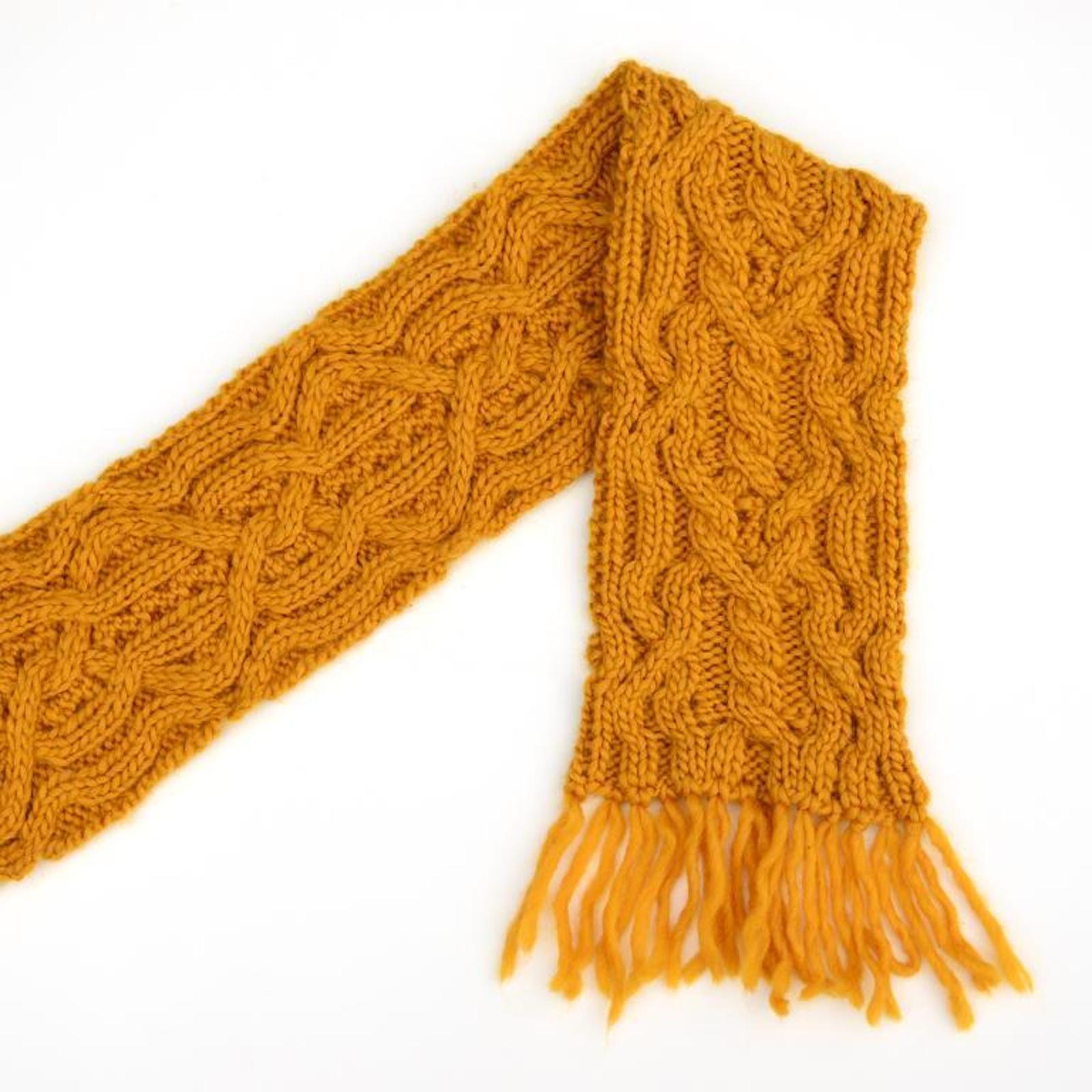 Photo via Bluprint member X & Y Designs
7. Double Mustard Reversible Cable Scarf
Reversible cables do double duty on scarves like this one. Not only do they create two beautiful sides, but they also create a thick fabric that makes the scarf even warmer.
Get the Pattern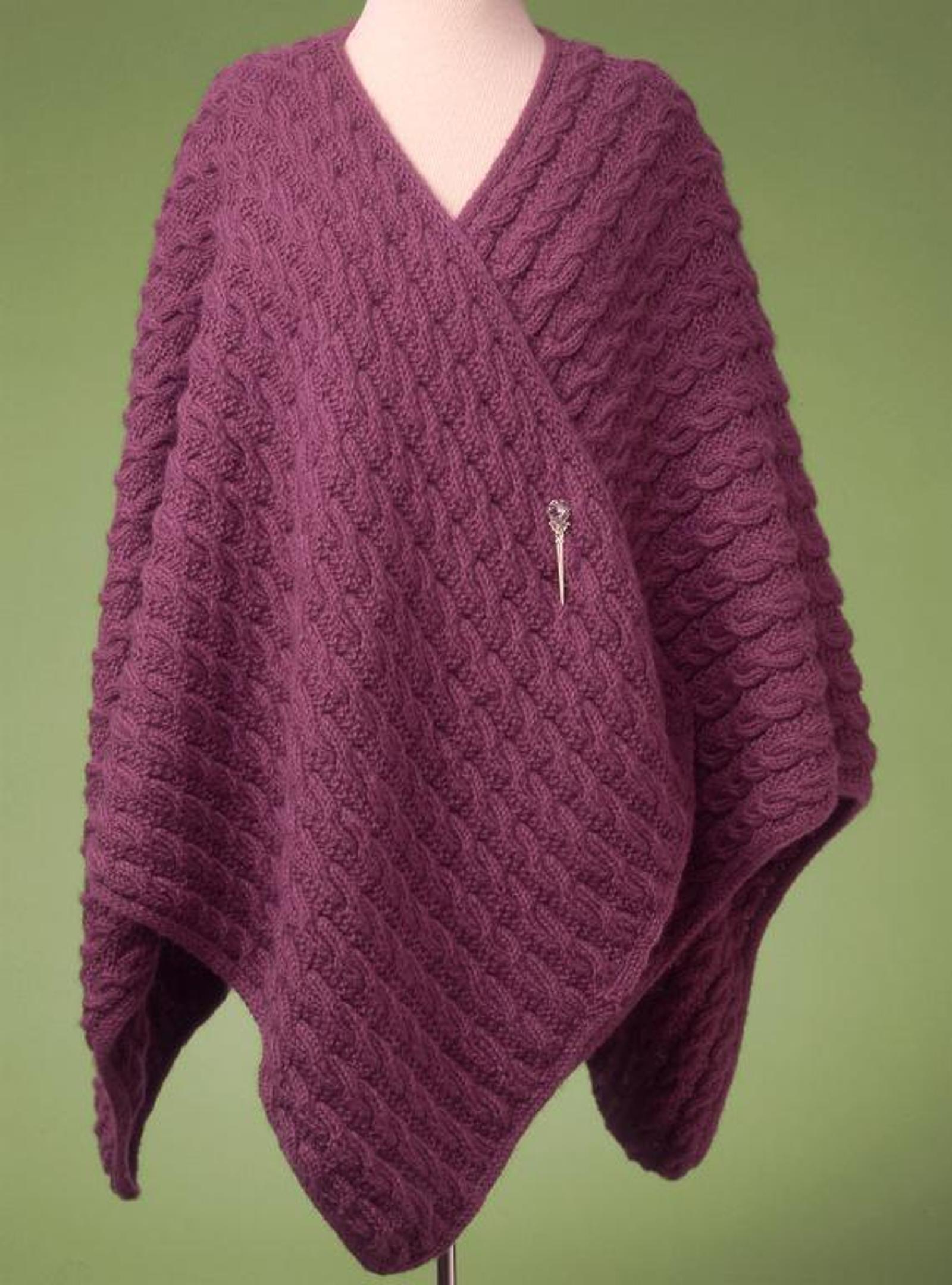 Photo via Bluprint member Vermont Fiber Designs
8. Reversible Cabled Wrap
The designer uses Lily Chin's cable technique to create the reversible cables on this wrap. The reversible cables come in handy as the hem sometimes moves around to reveal the inside of the wrap.
Get the Pattern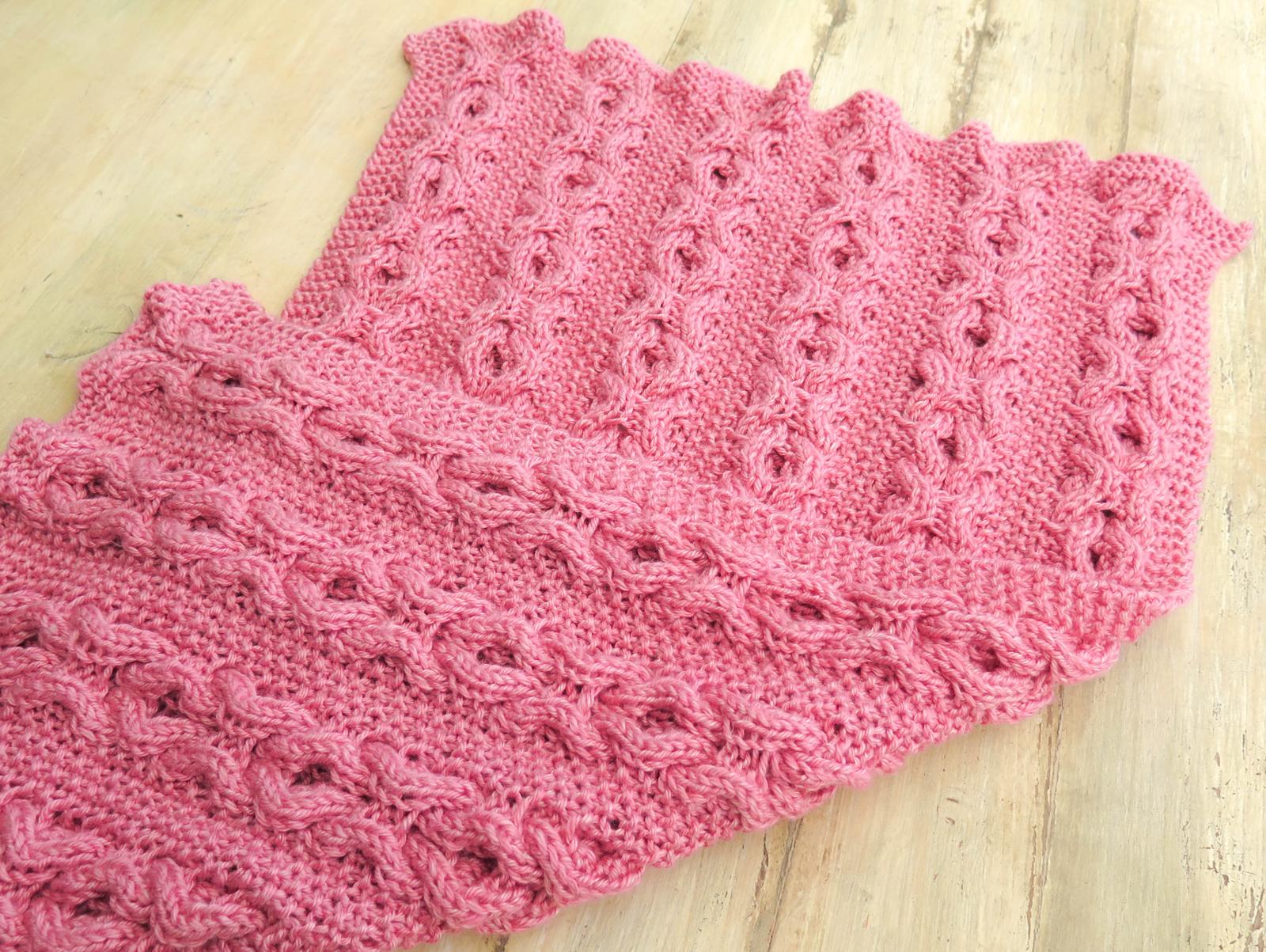 Photo via Bluprint member heaventoseven
9. Reversible Hugs and Kisses Cable Baby Blanket
Wrap up in this thick, textured blanket that features a lovely cable pattern on both sides. As the designer explains, the blanket is named for the hugs and kisses cable stitch that you can see forms lines of XOXO over and over.
Get the Pattern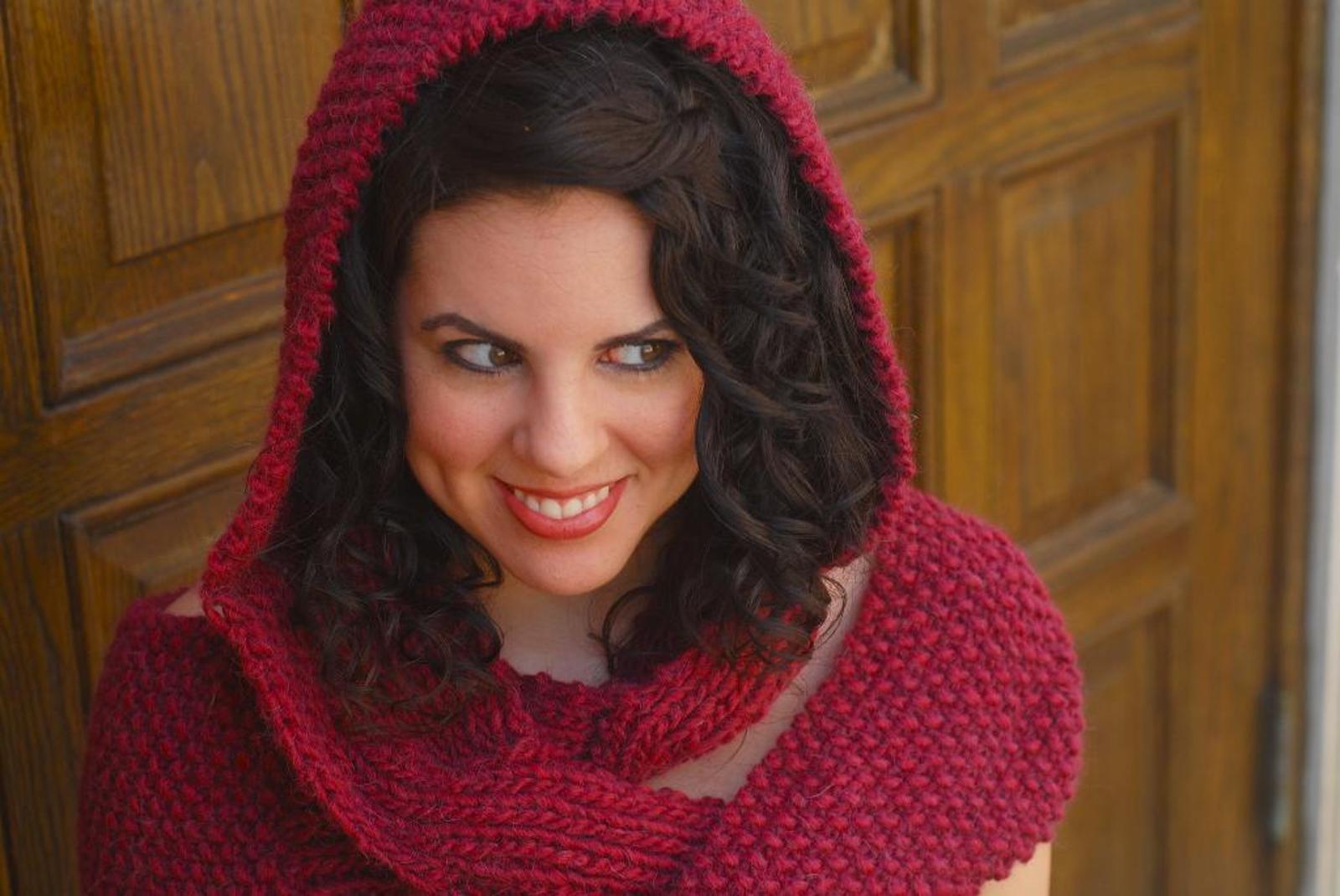 Photo via Bluprint member Designs by the Sexy Knitter
10. Reversible Cable Hooded Scarf
The designer points out that this is a great beginner project for first-time reversible cablers since the hooded scarf features only three cables. Because they're reversible, you'll show off that twist no matter how you wrap the scarf.
Reversible Stitch Class
If you're interested in learning more about reversible patterns, from lace to cables and even knit-and-purl textures, check out Melissa Leapman's reversible stitch pattern class. Enroll Now
Have you tried reversible cables before? Do you find them to be more difficult than regular cables?