Mittens for cold weather are hot right now! Mixing nostalgia into modern patterns, these are the perfect in-between knitting project when you want something a bit easier and faster than a blanket or shawl. We looked at knit mitten projects before and even Fair Isle mittens. But here we show you six beautiful patterns for mittens you can find right here on Bluprint!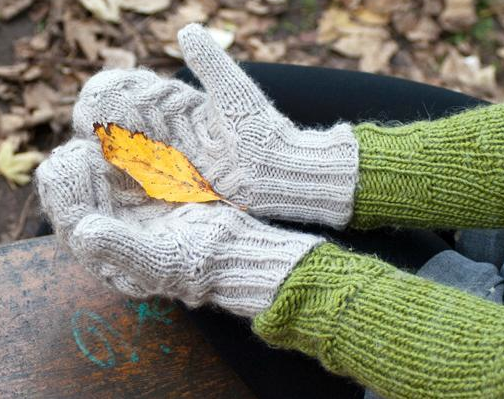 Cozy, chunky Constantine! These Constantine mittens are a quick knit and are much easier to work up than they look. A basic cable pattern adds a bit of elegance to these classic mittens. Designed by Bluprint member ButtonsnBeeswax, there is even a matching hat! Why not knit both and be the warmest and chicest gal on the block.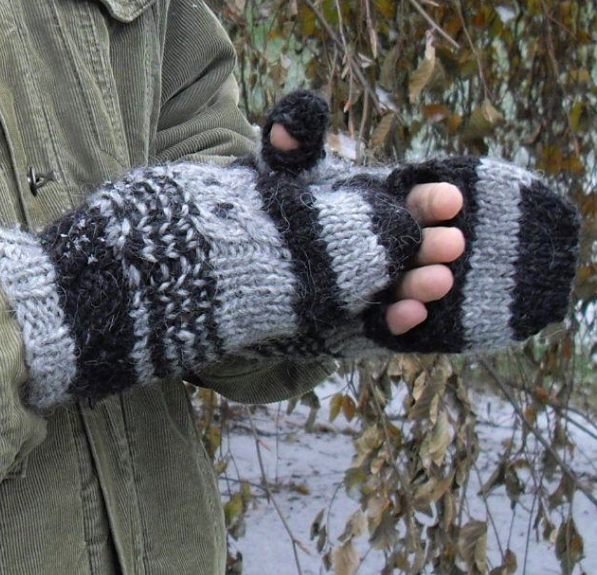 Want the warmth and look of mittens, but the ease of fingerless gloves for typing while you enter all your wonderful projects onto Bluprint? The Striped Owl Mittens for Daddy pattern by smbelcas is for you! Using bulky yarn (and not much of it, less than 100 yards!) these are a super quick knit! Stripes, cables, and comfort are what make these mittens a hit with everyone.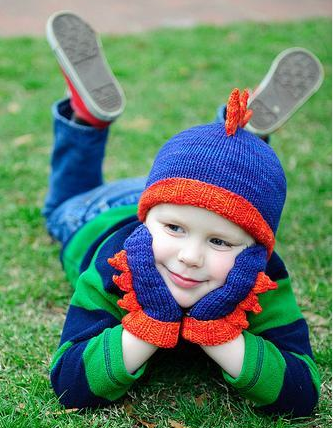 What little boy (or girl for that matter) wouldn't love a pair of dinosaur mittens? I have three boys lined up waiting for these to be made right now. The Roar Mitten by Tot Toppers is sure to make your little one smile. Once again, there is a matching hat to complete this prehistoric look. The mittens are knit first; then the spine is knit by picking up stitches and knitting straight onto them, making a secure dino so the kids can play and you won't worry about the spikes falling off.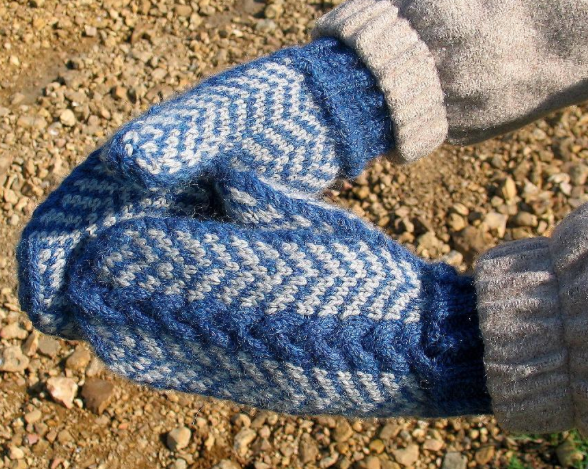 The Misty Mountain Mittens by KyMaggie add a bit of flare to classic herringbone style. These are a great intermediate pattern with colorwork and cables. You can knit these in different sizes by using different weights of yarn. These look stunning and are sure to impress!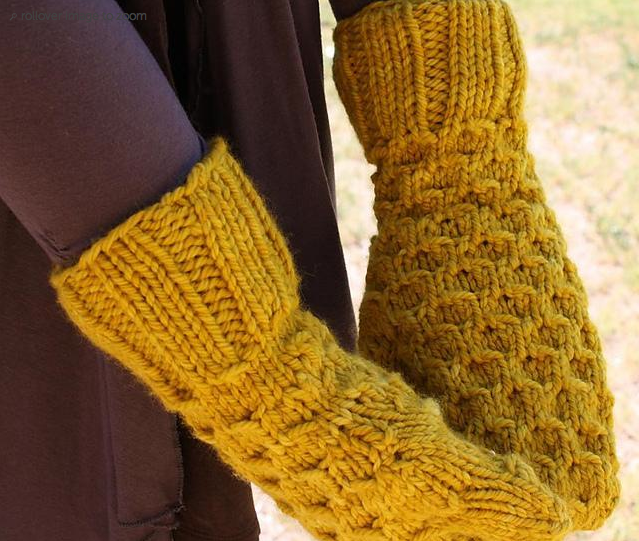 The Honey pattern by mustknitfaster is one that will have your friends and family begging you to knit them a pair! The honeycomb pattern even hides a peek-a-boo thumb, perfect for using your phone. These mittens are made of bulky yarn and knit up quickly. Why not make a couple pairs?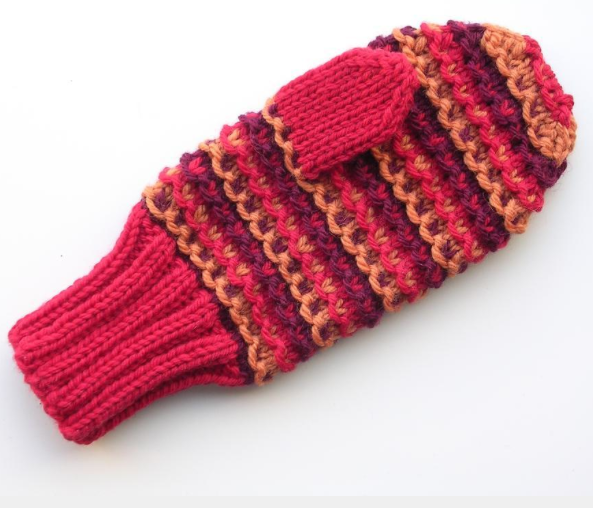 Want a warm pair of mittens and an easy pattern that looks intricate, yet can be made in a weekend? The Fiery Mittens are all that and a bag of chips! Okay, so you have to buy the chips separately, but the mittens will be yours to keep from the get-go. Knit using slip stitches to create the color effect, these mittens can be made in a wide variety of colors and will look classic, yet modern all in one. Find the pattern from fingertips here.
There you have it! Six patterns that are sure to bring a smile to your face and warmth to your hands. Which pair would you like to knit first?
In case you missed it, learn about the provisional cast-on and come back to the Bluprint blog tomorrow for a tip from lace knitting expert Laura Nelkin about how to fix lace knitting mistakes.