Nothing is cuter than a sleeping new baby in hand knit shoes. Baby shoes make adorable keepsakes and have even more sentimental value when knit by a friend or a family member. You can knit these up in no time — the perfect last-minute baby shower gift.
Keep your little ones warm by stitching up a pair of too-cute knit baby shoes!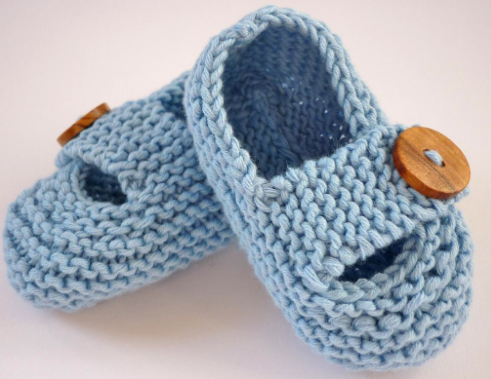 Photo via Bluprint member Julie Taylor
1. Baby Shoes with Chunky Strap
First up are the adorable Keelan Chunky Strap Baby Shoes in sky blue made by Bluprint designer Julie Taylor. The chunky garter knit is a modern take on a classic baby shoe shape. Knit flat and seamed, these are super quick and adorable. Perfect for a last-minute hospital gift for that very special baby.
Get the pattern »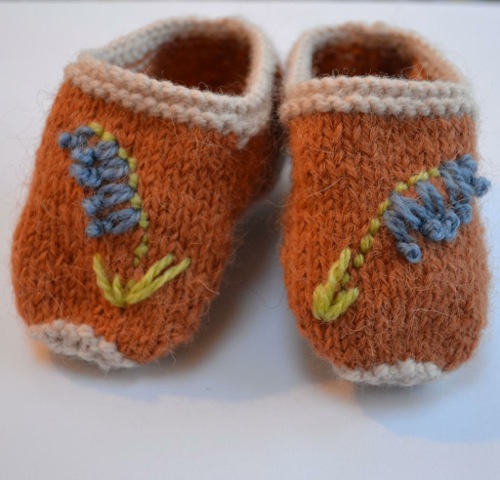 Photo via Bluprint member Ginx Craft
2. Baby Daisy Shoes
These tiny shoes are also knit flat with just one seam: quick, simple, and elegant. The embroidery is what makes one version of the shoe stand out from another. Why not try your hand at a few different flower types? The pattern offers tutorials for daisies, these bluebells and more.
Get the pattern »
Photo via Bluprint member Rebekah Joy
3. Baby Moc-A-Socs
This intricate pattern will make any baby chic and stylish! These knit vintage baby shoes are worked in the round and are still marked for beginners. How cute would these be at a baby shower? You'd be the hit of the party with these as a gift!
Get the pattern »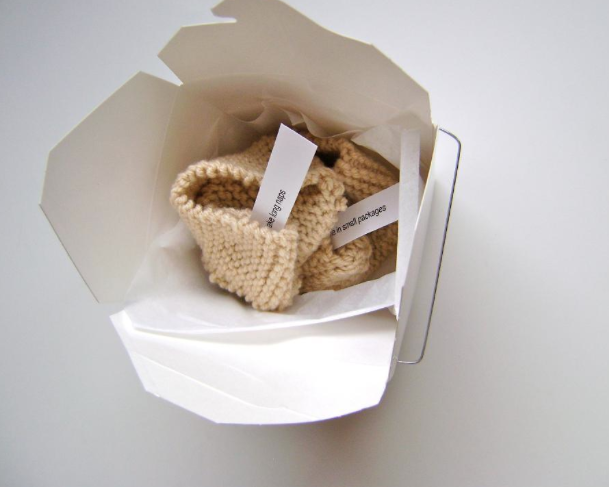 Photo via Crafts member Sheila Zachariae
4. Fortune Cookie Booties
Don't know the gender of the baby? These quick and fun free baby booties are the perfect choice to knit. Beyond cute in the takeout box, the Fortune Cookie Booties are sure to please both the mom and the baby. You could write your own fortunes to include like "Baby will sleep through the night" or use the fortune that comes with the pattern: "Good things come in small packages."
Get the pattern »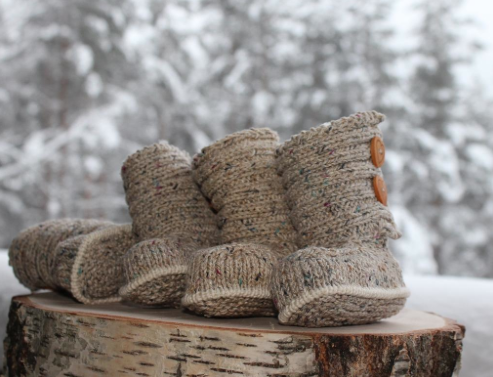 Photo via Bluprint member Mona SBi
5. Jaden Knitted Baby Boots
We truly found the cutest baby shoes in the world. These are modeled after a popular style of boots for adults, so mom and baby can match! Pick simple buttons or choose novelty buttons shaped like animals to make them even more baby-friendly!
Get the pattern »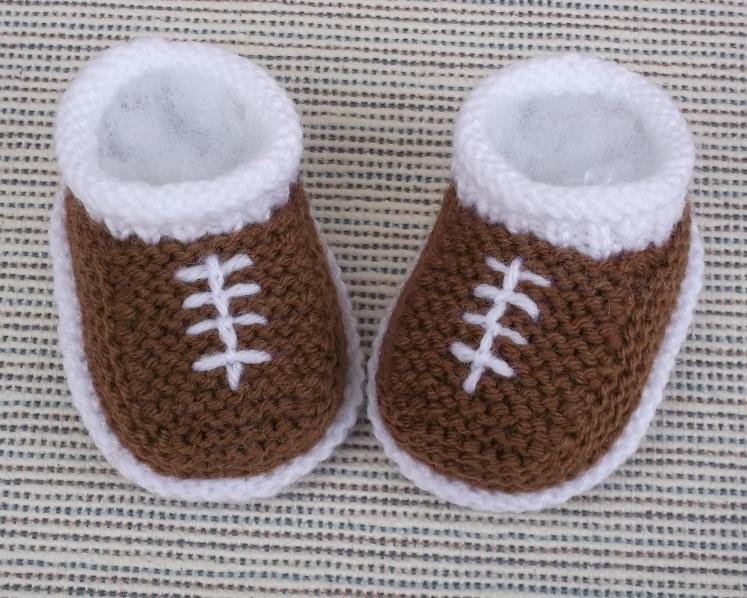 Photo via Bluprint member Rainebo Designs
6. Knit Baby Football Shoes
Are baby's parents big football fans? Get the little one in the game right away with these adorable football booties. They'll be the cutest one at the game!
Get the pattern »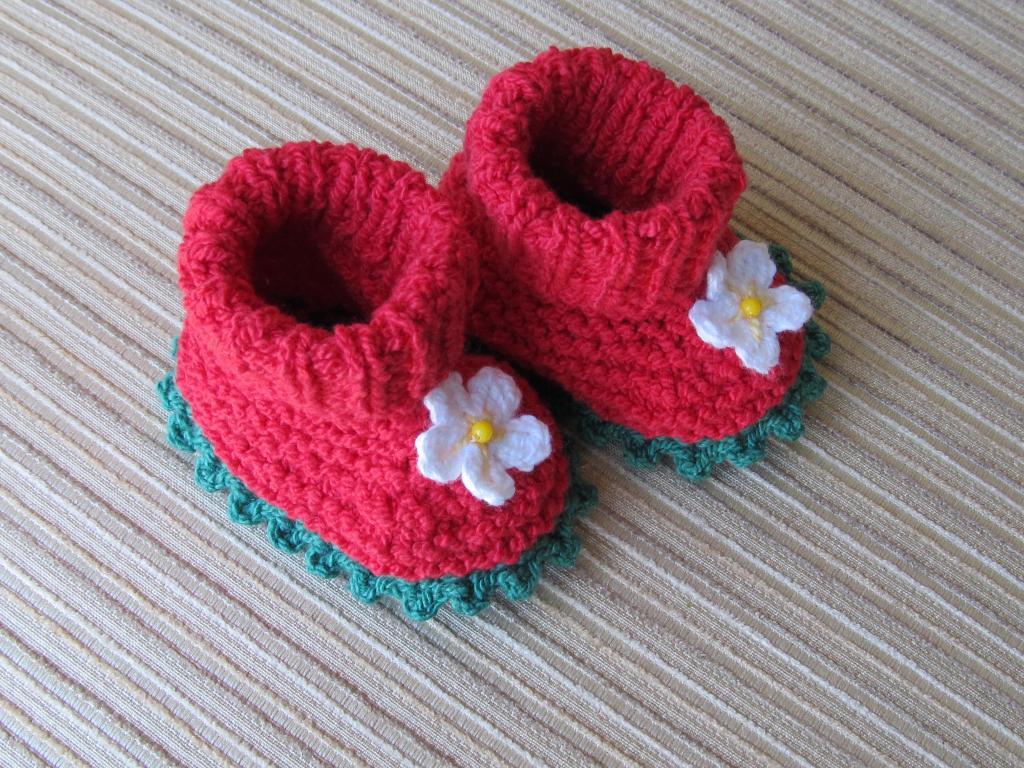 Photo via Bluprint member KnittinKitty
7. Strawberry Booties
For a baby girl, why not give her a little floral embellishment? The ruffled edge gives these shoes another adorable detail that screams "sugar, spice and everything nice." Of course, you could leave both off for a more gender-neutral version.
Now you know about five oh-so-cute baby shoes that you can knit for the next bundle of joy that makes their way into your life. Each pair is easy and quick to knit with an impressive final result. Which knit baby shoes are you hoping to create next?