Sometimes I get a little obsessed with shawls. It's not that I constantly wear them, but I do constantly knit them. I just start looking at shawl patterns and get really excited. Is that weird?
My latest obsession, just in time for summer, is the triangle shawl. I like triangle shawls because they're lighter and easier to carry around than most other shawls, and that triangular shape makes them super quick to knit up.
Join me in my triangular shawl obsession and drool over these so-summer triangle shawl knitting patterns.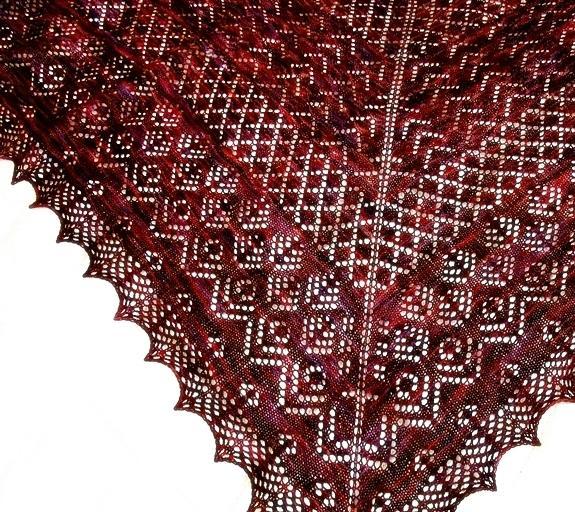 Photo via Craftsy member stevieland 
Elizabeth shawl
Designer stevieland  points out that even knitters new to reading a chart should give this pattern a try. I'm freaking out over how this pattern would work with a hand-dyed lace yarn, too. This shawl is knit from the top down, so the project moves quickly as you decrease those rows to form the point of the triangle. Hooray for obvious progress!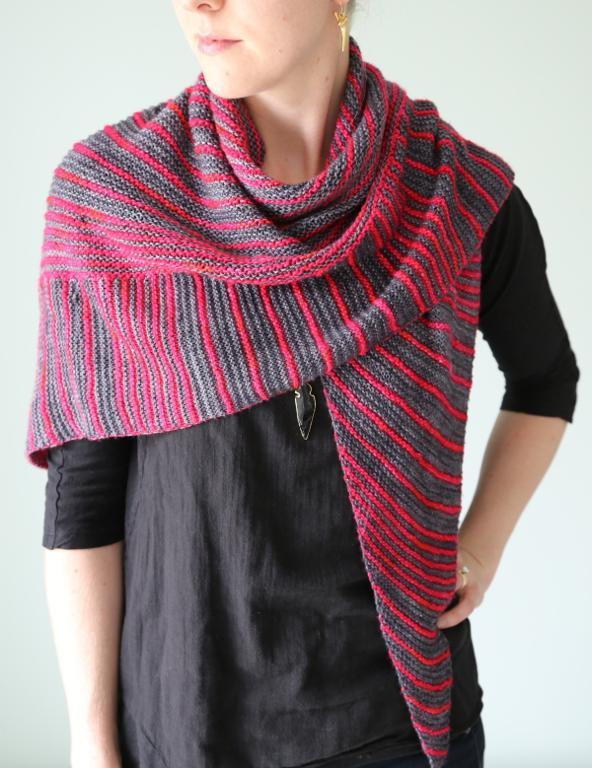 Photo via Craftsy member theyarniad
Itineris shawl
The construction of this shawl is absolutely gorgeous and totally unique. The back is made up of two triangles (a large one and a small one) alongside a longer rectangle border on one side. The shawl is knit in a garter stitch, so you don't have to worry about following a stitch chart as you navigate the shaping.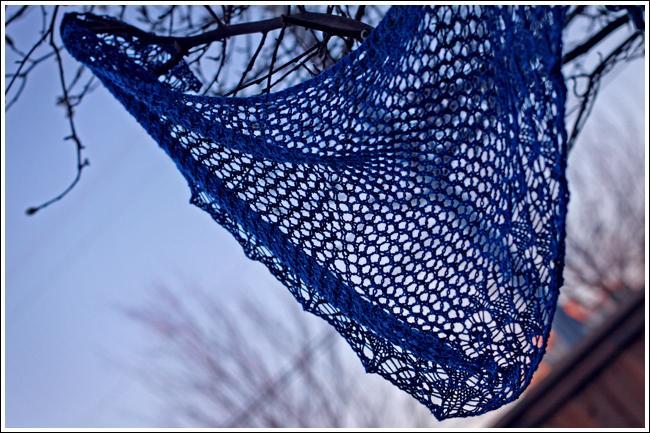 Photo via Craftsy member DesiLoopBySSK 
Jaali knitted shawl
This shawl has three variations, and one of them is a triangle. Try out the trapezoid and the square later, after you've mastered the triangle. The open, lacy stitches on this are perfect for summer because you can wrap up in it without getting too warm.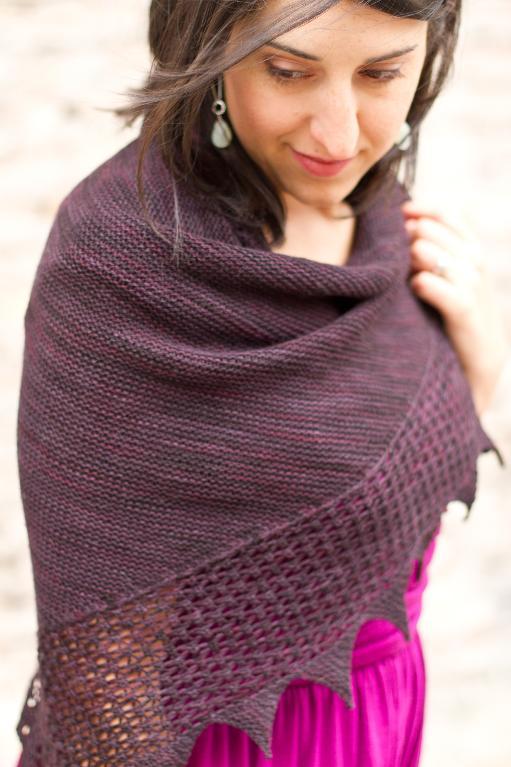 Photo via Craftsy member Miriam Felton
Bramble shawl
Craftsy instructor  Miriam Felton knows her shawls — have you checked out her Lace Shawl Design class? — and this to-die-for shawl is proof. Not only is the border gorgeous, but those open stitches will make knitting go quickly. The shawl is worked from the bottom point up, so you'll be able to immediately see your progress.

Photo via Craftsy instructor Romi Hill
Fiori lace shawl
Confession: I'm enrolled in Romi Hill's New Directions in Lace class, where this pattern is available exclusively, and I've yet to conquer this beautiful shawl. There's nothing to be scared of, especially since Romi helps you through each intricate stitch in the class, plus how to place beads on your project.

Sign up for New Directions in Lace here.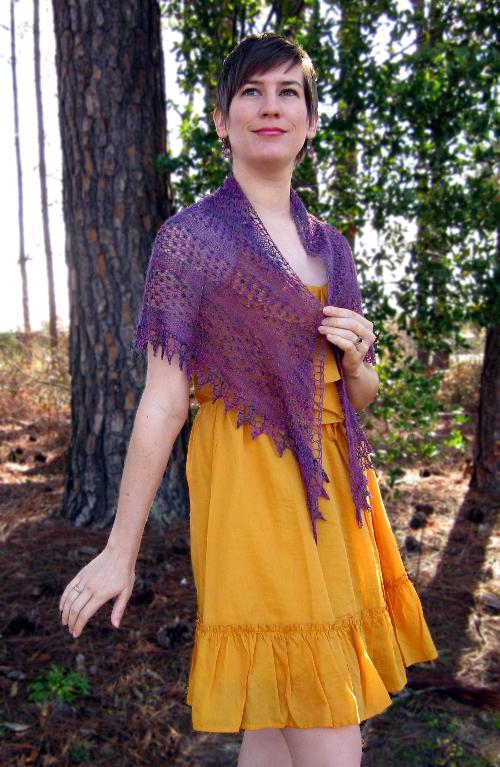 Photo via Craftsy member Azalea820
Blackberry mist shawl
I'm loving so many things about this shawl, from the color to the lace stripes and the scalloped border. This pattern will give you plenty of practice reading a chart. Plus, the repeated pattern makes it easy to adjust the size of the shawl, in case you like yours a little longer or shorter than usual.
Do you share my obsession with knitted shawls? What kind of shawl do you like to knit?