During wartime, handmade clothing became a greater necessity, and citizens were encouraged to mend and make rather than shop for goods whose raw materials were needed for the production of weaponry and supplies for the troops at the front.
At the same time, women on the homefront entered the workforce en masse, creating new demands on their wardrobes. While high fashion still catered to the less practical demands of the wealthy, fashion shifted to accommodate the new realities of the modern woman.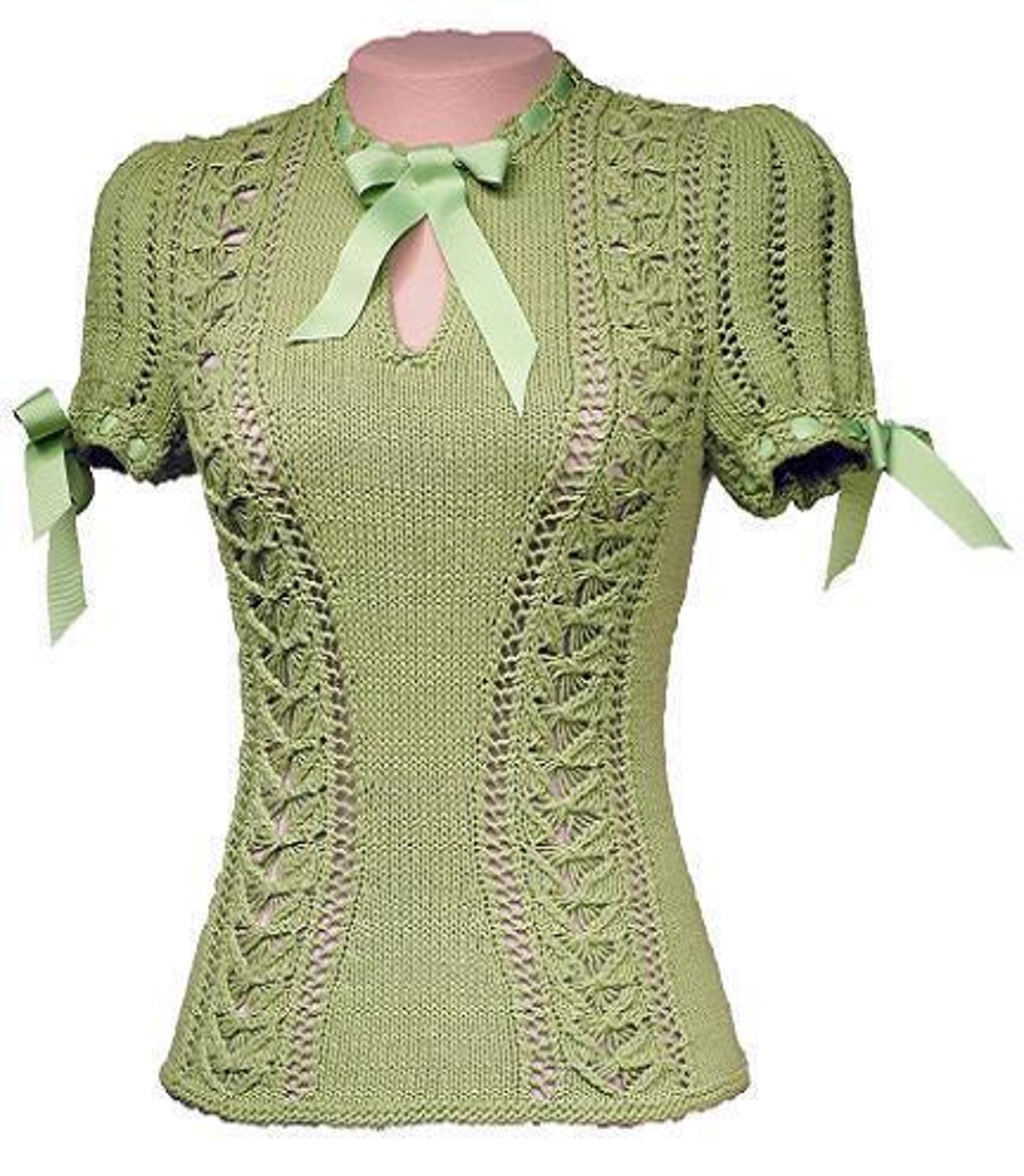 Photo via Bluprint member White Lies Designs

1. Zelda Vintage Blouse
The Zelda Vintage Blouse is explicitly designed after the knitted blouses worn in the 1940s, with built-in shaping, a lovely intricate lace pattern in columns that highlight the shaping, and short sleeves with shaped shoulders. It is a lovely piece to wear to work or on an outing: glamorous and detailed, but not over-the-top fussy.
Get the Pattern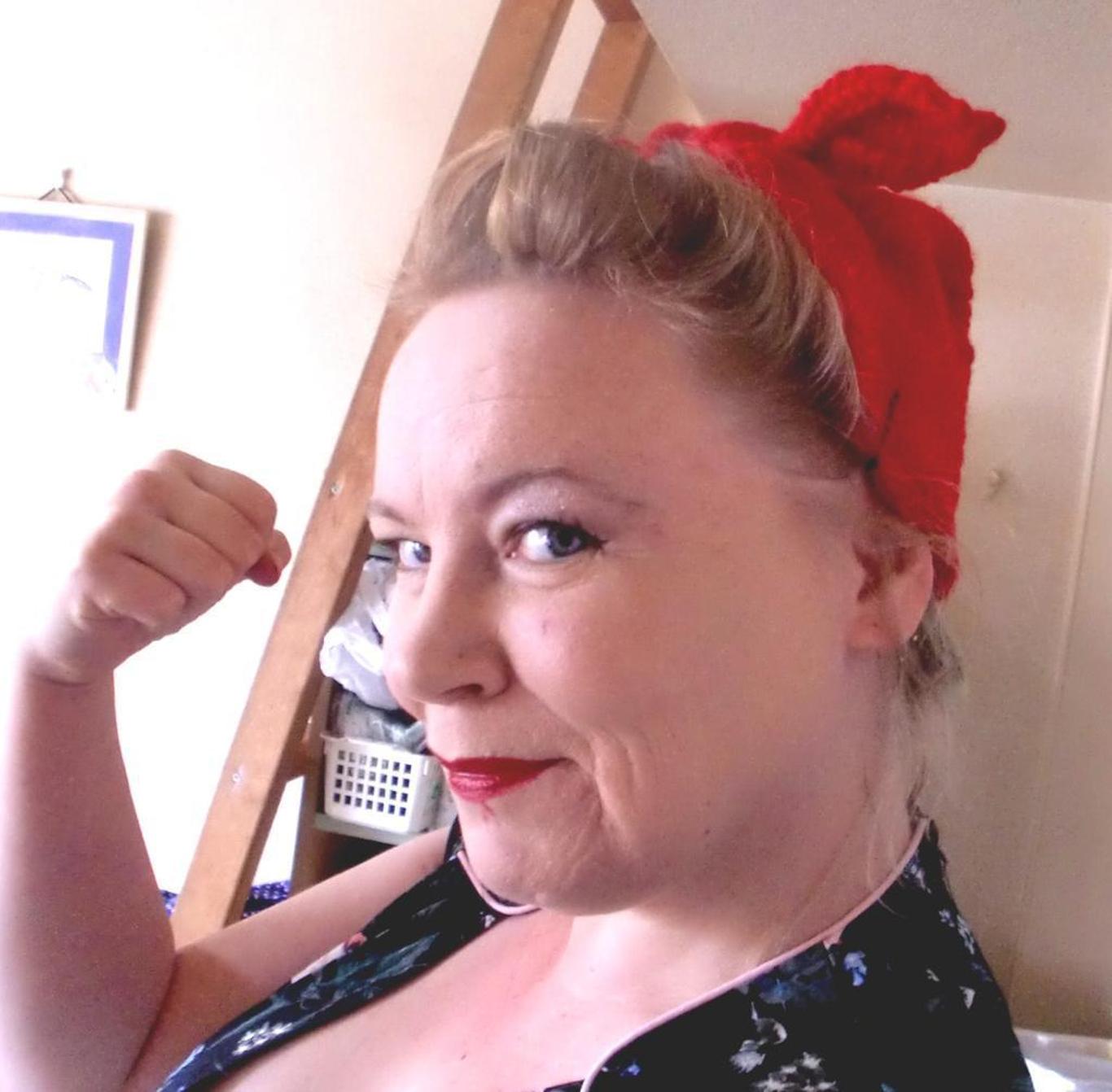 Photo via Bluprint member Abigail Bailey
2. Ivy Vintage Faux Headwrap
What's a 1940s-themed list without a Rosie the Riveter headwrap? Women doing factory work and other manual labor used bandanas and headbands like these to tie back their hair and keep it from getting caught in the machinery. This headscarf has a secret: It isn't really a wrap, but a hat, which you can pin in place with some hairpins.
Get the Pattern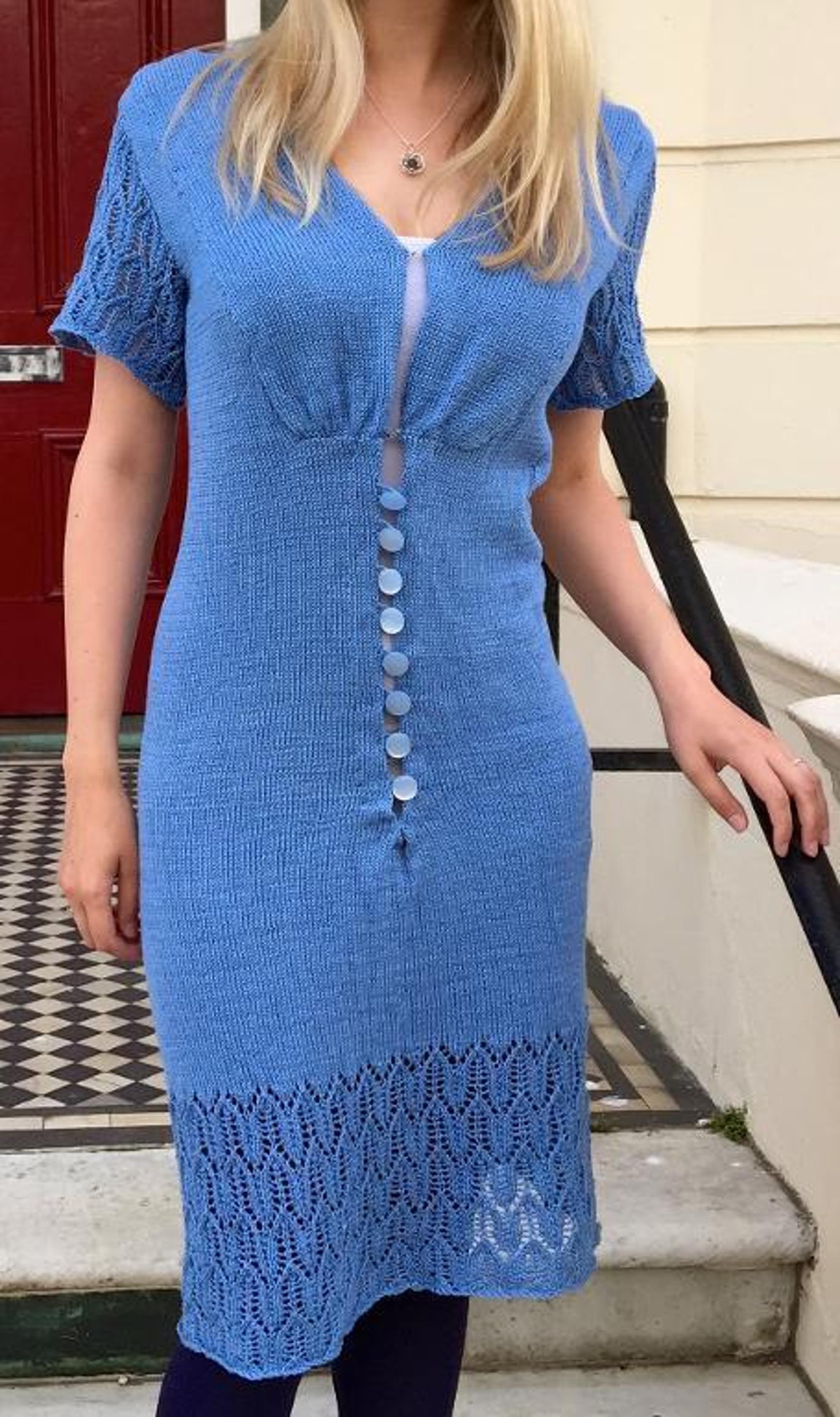 Photo via Bluprint member Natalie Smart Designs

3. Lace Tea Dress
This lovely lace tea dress features the bust pleating popular in many 1940s dresses. Smart and stylish, with clever details throughout, the dress is knit in the round up to the buttons, for easier and faster knitting.
Get the Pattern
4. Putting on the Worsted Pleats
Pleated A-line skirts were a popular choice during the 1940s. Practical, comfortable and flattering, the pleated skirt works with almost any top. This knitted version can be purchased as a knitting kit from Bluprint, and it comes in a variety of colors. Black or navy would be classic choices, but if you're feeling bold, a bright turquoise or a pale lavender would be exciting choices!
Get the Kit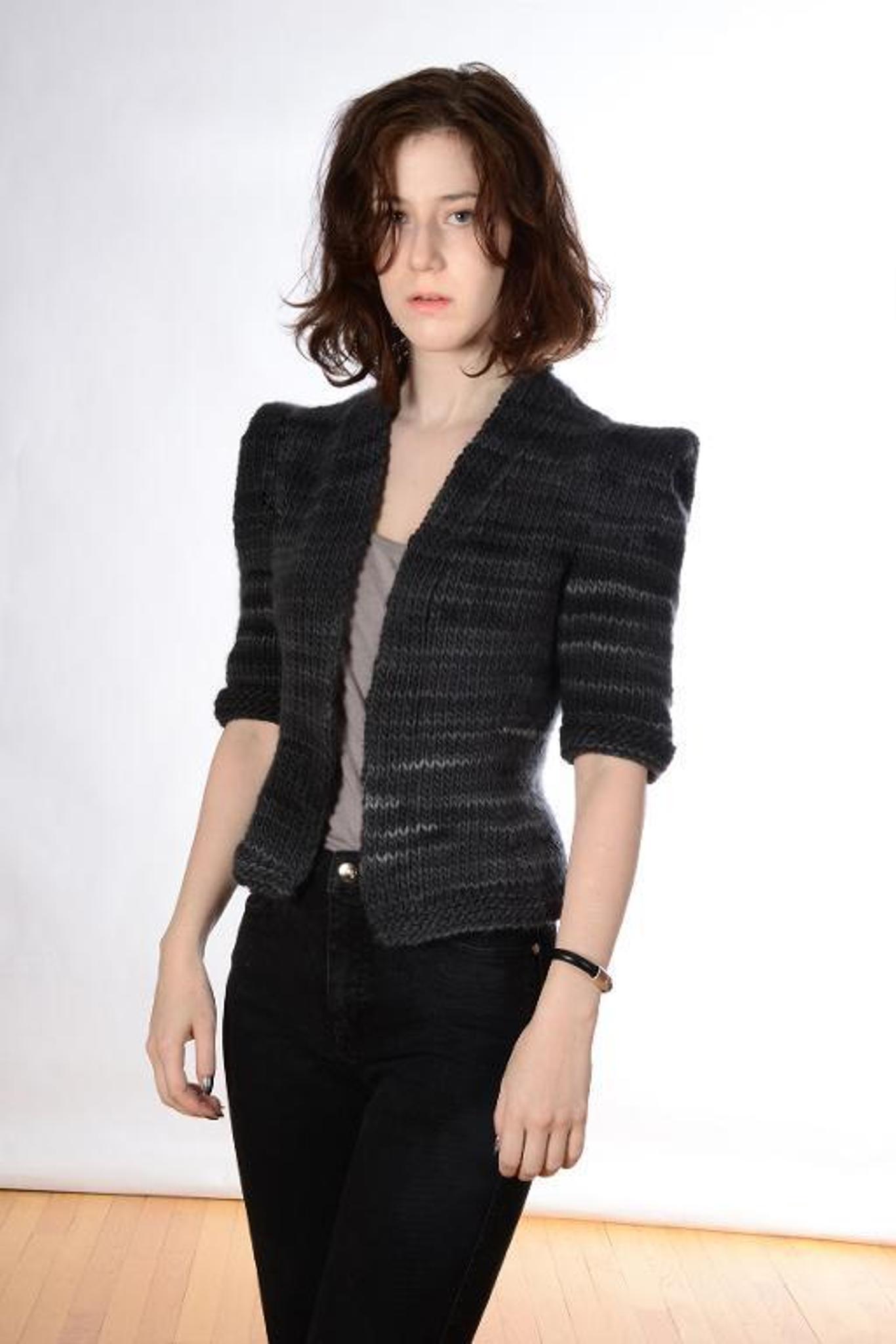 Photo via Bluprint member X & Y Designs
5. Midnight Blazer
Although you might associate structured, emphasized shoulders on garments with the 1980s, the 1940s were another period in which accented shoulders were big. This fitted blazer will knit up fast in bulky yarn and it makes a perfect eye-catching layer to wear over a delicate blouse.
Get the Pattern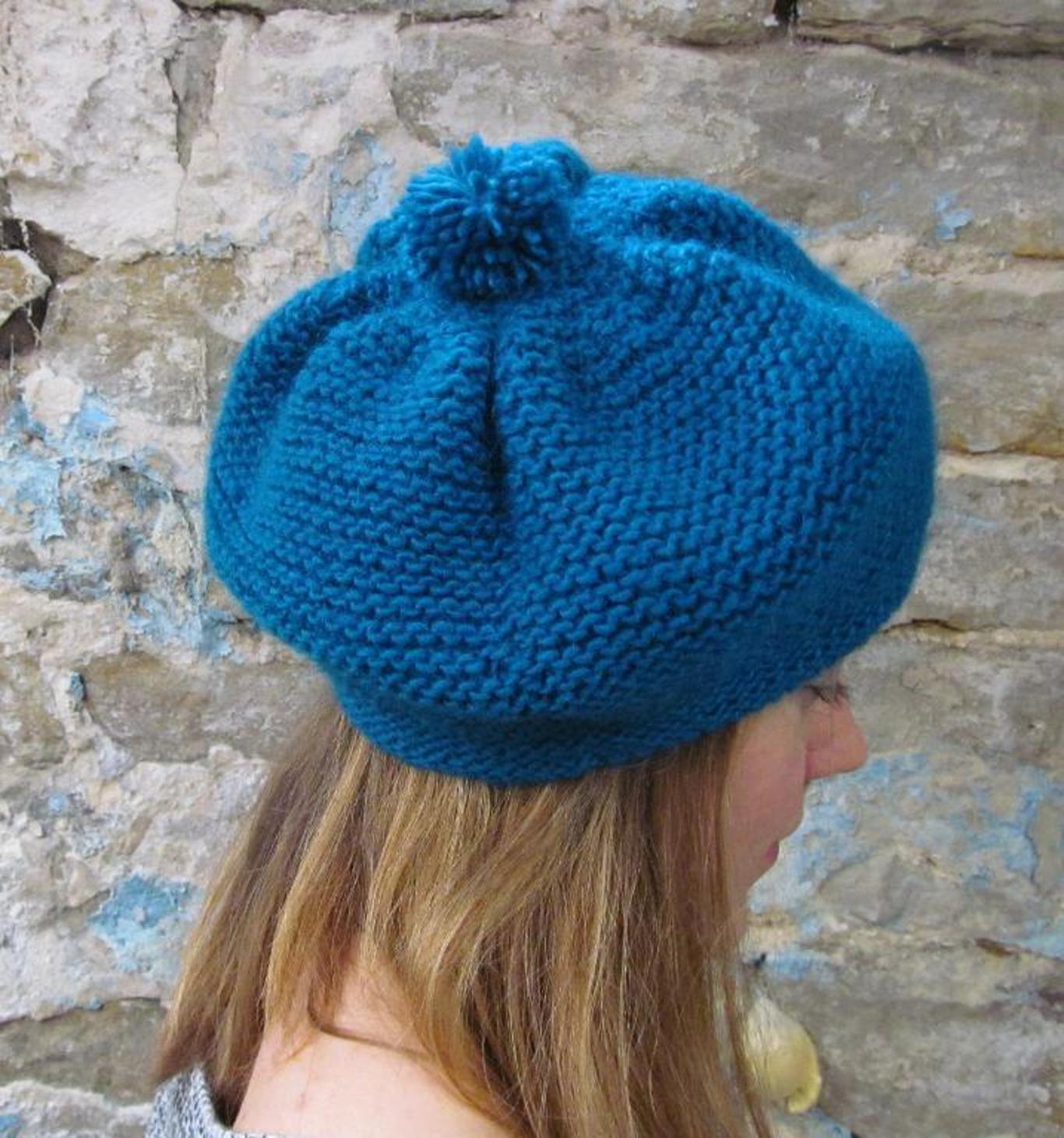 Photo via Bluprint member Woolly-Wits

6. Bonny Garter Tam
Tams were a popular hat choice during the war, and it's easy to see why: They're simple to knit, flattering to most head types and warm during the winter. This one is simple but dramatic in bold garter stitch, with a classic pom-pom topper. A solid color of worsted weight yarn will give you a classic 1940s look, but if you want an updated version on the old favorite, try a tonal or speckled yarn for heightened drama.
Get the Pattern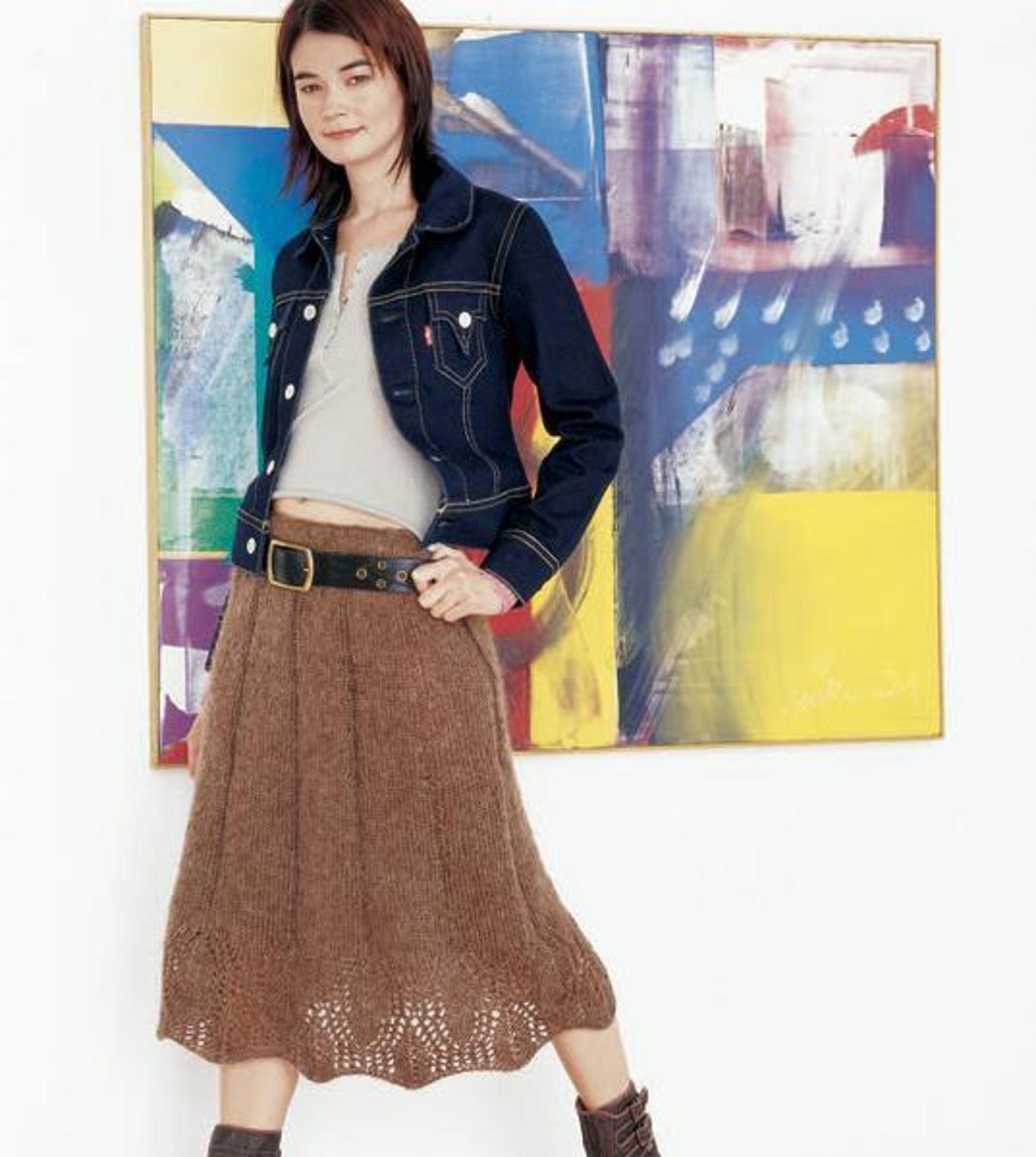 Photo via Bluprint member Vogue Knitting

7. A-Line Skirt
Here's a longer pleated A-line skirt with a lovely lace detail at the edging. The pattern uses an Aran-weight mohair/acrylic blend, but you can experiment with yarns to find the texture that best suits you. The heavy weight of yarn adds heft to the wheat-sheaf motif on the lace edge.
Get the Pattern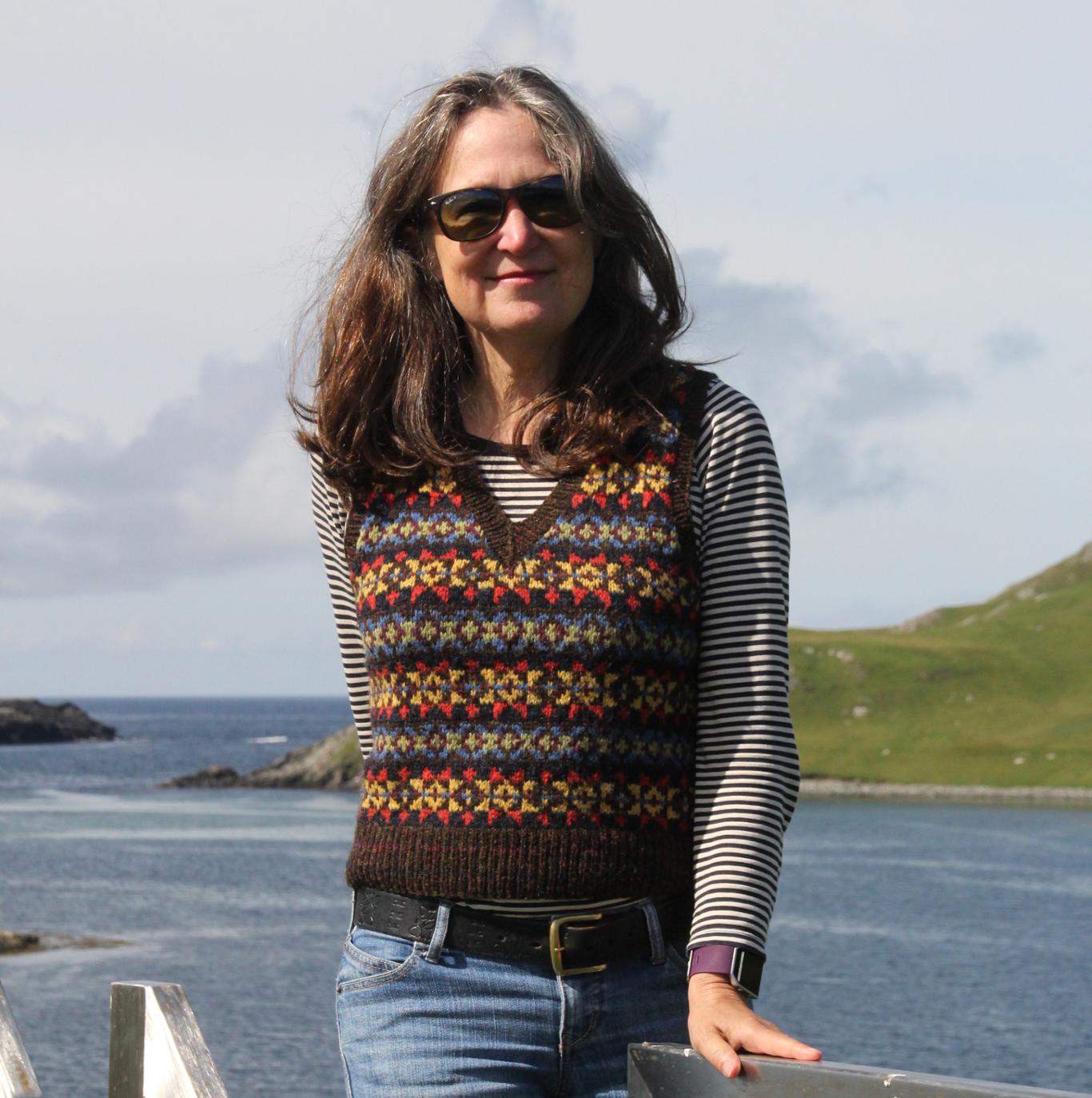 Photo via Bluprint member Mary Jane Mucklestone

8. Voe Vest
At first glance, the intricacy of Fair Isle stranded knitting might seem out of keeping with wartime austerity, but in fact, stranded knitting was a great way to use and reuse scraps of yarn in different colors. This lovely vest has a classic V-neck and makes use of a geometric stranded pattern. Your choice of colors will influence the periodicity of the piece; for instance, roses, dusty blues, sage greens and grays, with enough contrast and in somewhat heathered tones, will look picture perfect.